Tamiya TRF416 / TRF416WE / TRF416X
10-18-2009, 05:37 PM
Tech Master
Join Date: Sep 2001
Posts: 1,445
---
Eagle eye as always Ed!
I've had the 416 since before it was available in the states, and am now on my 3rd kit... none have ever had the misfortune of seeing an NiMH.
I agree it's likely not needed, it just seemed like it would be something interesting to try. It seems like the TRF team was able to overcome in spite of their old belt layout!
Yep... why optimise when you can simply dominate???
10-18-2009, 09:28 PM
Tech Adept
Join Date: Oct 2007
Location: Hawaii/Cavite
Posts: 128
---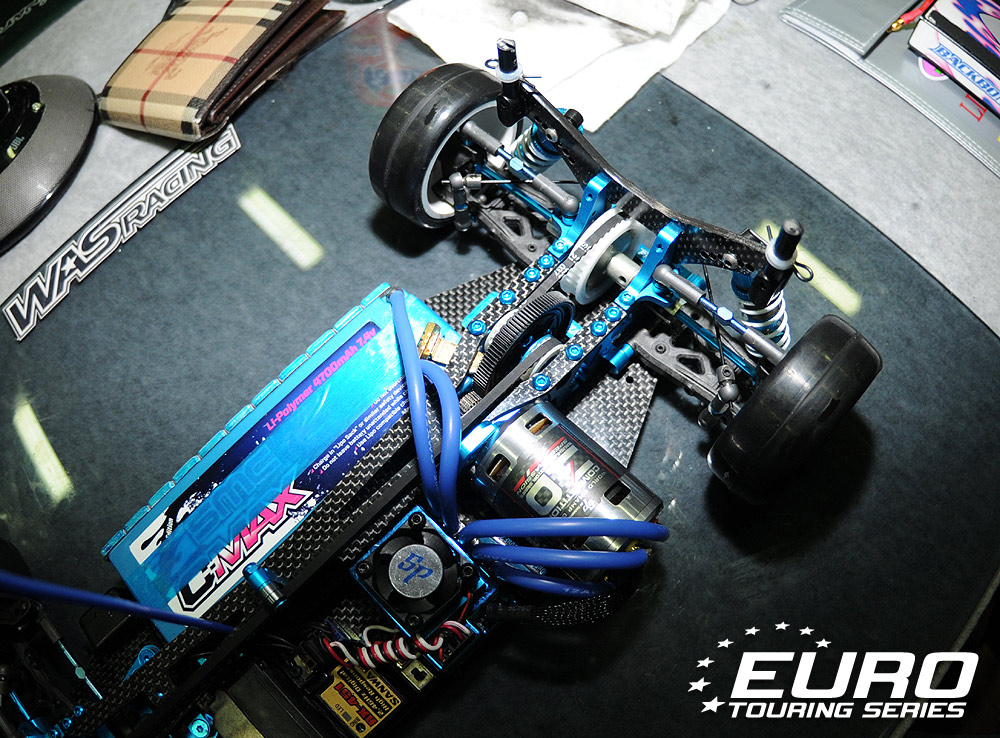 Anyone know where I can get that battery connector under the top deck?
10-18-2009, 10:37 PM
---
i soldered my + cable to a battery bar and the 4mm corrally male connector then i plug it into the lipo and slide it under my top deck EASY PEASY
10-19-2009, 04:22 AM
Tech Initiate
Join Date: Nov 2007
Location: Budapest, Hungary
Posts: 40
---
Hi guys,

Does anybody know where can I buy a complete front one-way set from my 416WE? I found only center one-way sets.

Thanks
10-19-2009, 07:49 AM
Tech Addict
Join Date: Feb 2006
Location: Norway (Oslo) / Germany (Hamburg)
Posts: 560
---
10-19-2009, 11:02 AM
---
when can i get one of these ??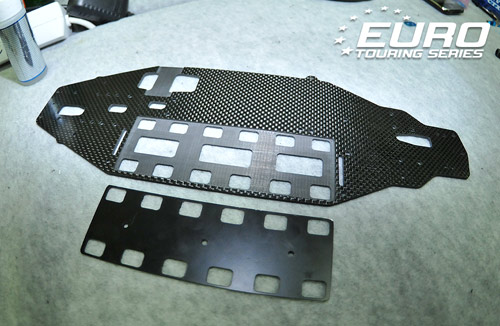 speed passion chassis for the TRF416 ??
it is only a prototype but i HOPE it comes out
10-19-2009, 11:07 AM
10-19-2009, 12:59 PM
10-19-2009, 01:21 PM
Tech Master
Join Date: Aug 2001
Location: Retired
Posts: 1,132
---
Is it me or does this look kinda wide?
416: "does this chassis make me look fat?"
Me: "No sweetie, you look great just the way you are."
10-19-2009, 01:28 PM
---
It does look rather wide, but I think it's just perspective distortion. The curved lines make me think they used a fisheye or very wide lens.
When you coming out to Denver, Ling? We've got a fancy new track!
10-19-2009, 01:28 PM