Got a Old Pan
08-02-2007, 10:13 PM
Got a Old Pan
---
Grabbed this pan car at the pit stop. I actually bought two of them. I took all the best parts and made one decent car. Heres the result after alot of cleaning and a lot of work.
This took a couple hours.
Before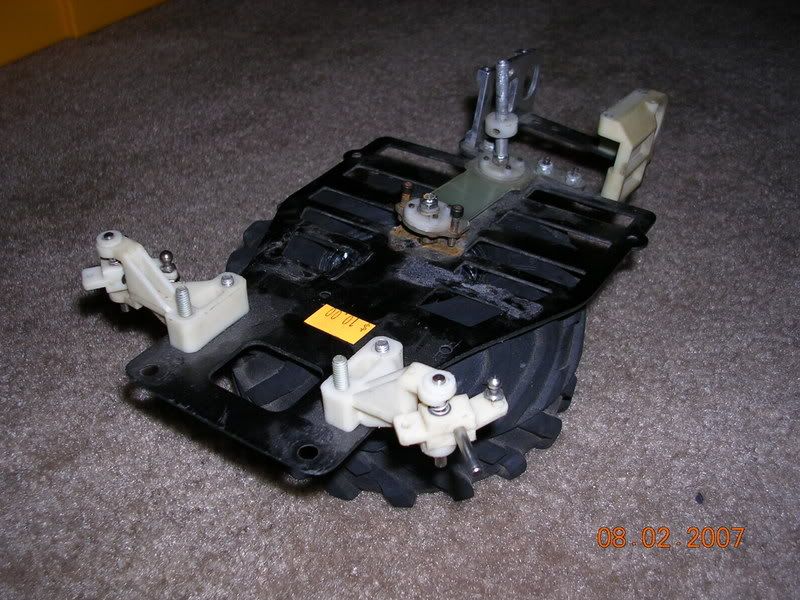 After
Can anyone tell me what kind of rear axle fits this? if they have one I would like it. Also what model car is this? I know its pretty old. One more thing is this a type of plastic I can die.
08-02-2007, 10:31 PM
Tech Regular
Join Date: Oct 2002
Location: Arizona
Posts: 345
Associated 12L
---
Congratulations on your Associated 12L.
Looks great. Nice clean up job.
Yes, the white plastic/nylon is dyeable.
Have fun.
08-02-2007, 10:37 PM
---
Thank you. I've been searching and see that a lot of the rear ends look like mine. is there any difference? Is there any source for pan car parts. I wouldn't assume they sell parts for this car anymore. Also on the front wheels are they just about all the same.
08-02-2007, 10:39 PM
Tech Elite
Join Date: Jun 2003
Location: Portland Oregon.
Posts: 3,894
---
Just about any of the current 12 scale axles including ride hight adjusters will work. You can even update the car alittle with a top plate from the later version that used a micro shock ( think it was the 12ls )
08-02-2007, 10:59 PM
---
Thank you very much. You guys are very helpful.
08-02-2007, 11:15 PM
---
Is there any way I'm going to pay less that $50 for an axle? Don't want to sound cheap but I race alot of other things and am kinda low on money.
08-02-2007, 11:25 PM
---
Maybe I'm checking the wrong places. I've search tower hobbies, and liquid rc.
08-02-2007, 11:49 PM
---
Do you guys think it will be ok if I leave the metal parts on the plastic parts while I dye them?
08-03-2007, 11:01 AM
---
Just ordered everything tower had for the 12l, I also ordered all the screws liquid RC had for the 12L. All I need now is a 12ls rear top deck. Getting ready to go get some dye and dye the parts.
08-08-2007, 10:21 PM
---
Cool
Couple minutes later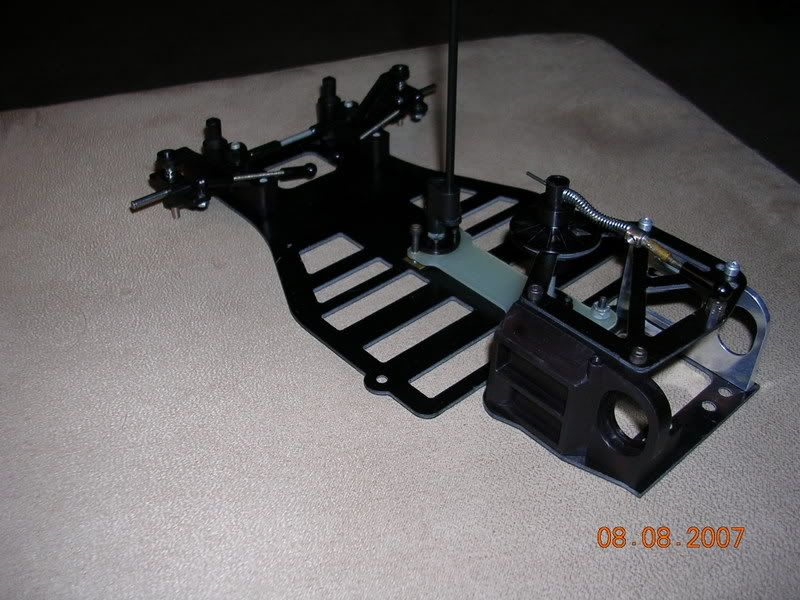 Sorry for the crappy pictures I'll get better ones in a little bit.
Before
After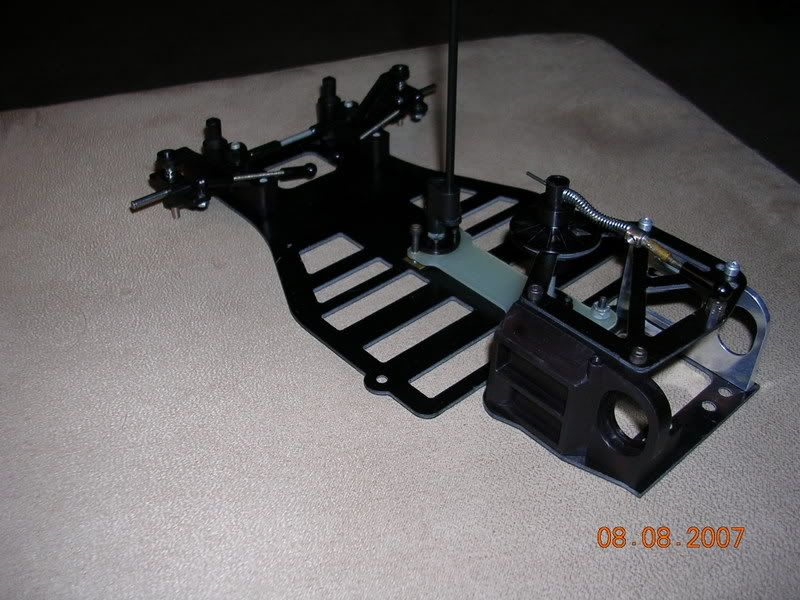 Its come a little way, huh?
08-08-2007, 10:51 PM
---
Thanks, that was my first time dyeing accept when my dad helped me dye some wheels back like 4-5 years ago. I wish I could have found some of the kelly green. Going to go get some RPM yellow nuts and tie rod ends tomorrow, now doing the car in black and yellow.
I learned a few things like when dyeing on the stove to get a coat hanger and bend it so that the parts don't touch the bottom of the pan.

Thanks for the kind comment.
08-09-2007, 09:18 AM
---
Yeah do it. Go ahead and post it in my thread also.