Serpent to 1/10th EP Touring Kit S400
03-30-2008, 11:40 PM
Tech Prophet
03-31-2008, 01:31 AM
Tech Elite
Join Date: Mar 2007
Location: Kota Kinabalu,Sabah
Posts: 4,598
---
hi guys, wanna ask...5 cell running BL can last how long ?
03-31-2008, 11:13 AM
Tech Prophet
---
Do you mean runtime?

With an Orion 3.0 turn motor and Orion 4200SHO batteries I get about 5 and a half mins of runtime..
03-31-2008, 11:28 AM
Tech Elite
Join Date: Dec 2002
Location: Florida
Posts: 2,802
---
Randy-Not sure why you are having a hard time. I can save to .pdf and upload the .pdf file as an attachment. Works everytime...
03-31-2008, 11:37 AM
Company Representative
Join Date: Feb 2002
Posts: 10,860
---
Pics of Factory Team Molzer Mowery Racing Driver Mikes S400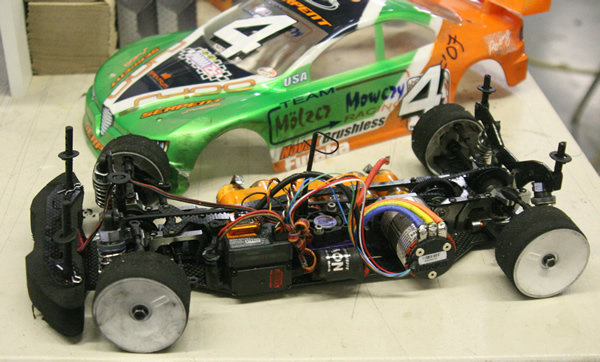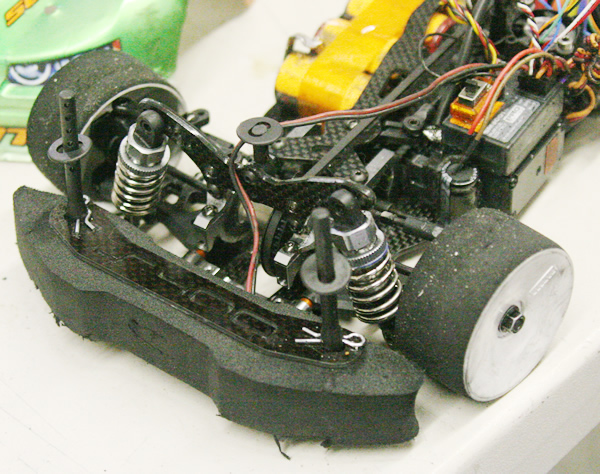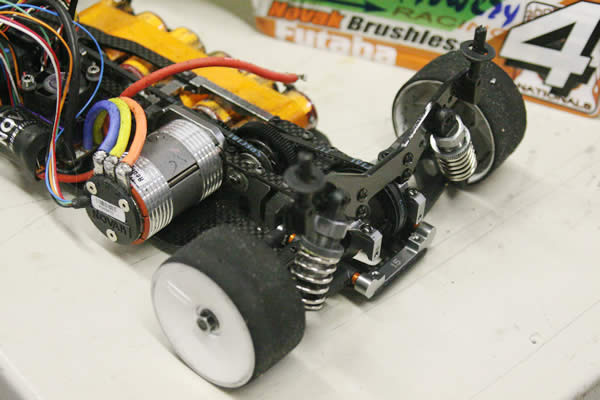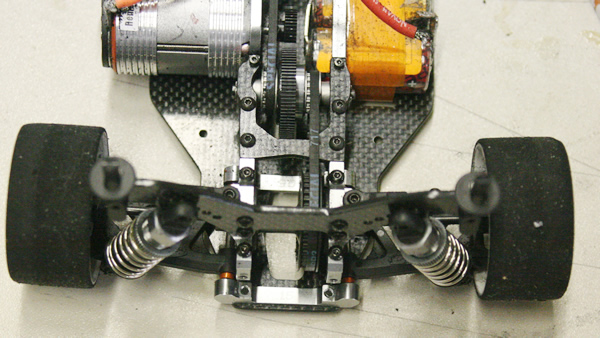 03-31-2008, 05:34 PM
Tech Elite
Join Date: Mar 2007
Location: Kota Kinabalu,Sabah
Posts: 4,598
03-31-2008, 10:34 PM
Tech Prophet
03-31-2008, 11:10 PM
Tech Prophet
---
yyhayyim - Could you please try posting that setup I sent you, I'm still having troubles getting it to upload.
04-01-2008, 11:11 AM
Tech Elite
Join Date: May 2006
Location: Weston, FL
Posts: 3,424
04-01-2008, 02:25 PM
Tech Regular
Join Date: Aug 2006
Location: Trinidad
Posts: 291
---
After tearing down my S400 after a few runs i ran into these problems. I havent even got the car up to speed yet and i noticed some handling issues on the track. Any suggestions?
Firstly this
------------------------------
The arm is moving back and forth. Can it be the pivot balls moving inside the suspension arms? Is it worn somehow? I still get play as shown even when both suspension arms are secured in there correct position.
------------------------------
The rear diff apparently tightened up on its own cause all whole gear to melt. The balls were hidden in the melted plastic
------------------------------------
The Pivot pin in the C arm had exceptional play. Apparently the grub screw that secures the pin doesnt hold in the arm. The threading is worn in the plastic so the grub screw just doesnt hold!
04-01-2008, 02:27 PM
Tech Regular
Join Date: Aug 2006
Location: Trinidad
Posts: 291
04-01-2008, 02:43 PM
Company Representative
Join Date: Feb 2002
Posts: 10,860
---
We have not run them on the rug pretty much all year.

Have not seen much of a issue on the front Pin grub screw. Try a drop of CA when you screw in gently, the pin is recessed in the middel so you should not need much pressure to hold in place.


Diff must of been pretty loose to create that much heat in the Diff, Mod car loose diff?

The axles can break if you impact especially when running the solid as you have no give on or off the throttle.

We have some arm slop, you can shim it to perfection but we have no negetive issues with it being very loose. Also the toe blocks can be moved slightly forward or back so you can take soem play out there.
04-01-2008, 03:48 PM
Tech Elite
Join Date: Dec 2002
Location: Florida
Posts: 2,802
---
If the front grub screw is not grabbing, try dremeling the the c-hub pivot pin some to create more of a flat spot especially if you are running the Titanium pins since the recess on them is not deep at all. If the plastic is shot and the grub screw doesn't catch then that C-hub is shot but as has been posted here you can use a drop of CA to hold it in place till you replace the C-hub.

As far as the axles are concerened, new ones will be available soon from Serpent. Release date is expected to be late april or may in the U.S.

With the current ones make sure to lubricate them as the heat buildup weakens the cvd's even more than typical wear and tear.


Butter
04-01-2008, 04:31 PM
Tech Master
Join Date: Nov 2006
Location: Twin Cities, MN
Posts: 1,077
---
The Minnesota State On Road Champs Race took place last weekend at the World of Wheels in Duluth, MN.

Centerline Racing was well represented with 9 entries.

Four of those were S400s. Each of them brought home hardware in their respective A-Main classes.

Allan: 4th place Super Stock Sedan A-Main (19t/10.5bl); 6th place Stock Sedan A-Main; 2nd Trans-Am Race

Conner: 4th place Stock Sedan A-Main

The interesting part, Conner finished 4th in the Stock Sedan A-Main, changed batteries, tires and body and then TQ'd and WON in the Trans-Am Race without a single chassis setup change. I used my 2008 Carpet Nats 13.5 rubber chassis and couldn't catch him!! There were no slouches in the race either, with the likes of Jeff Brustad, winner of the A-Main 12th Stock AND A-Main 12th Open Mod classes, Conner had his hands full keeping out in front.

At 11 yrs old and only been racing for just over a year, its just a matter of time...

Overall, it was a great weekend
04-01-2008, 06:17 PM
Moderator
Join Date: Aug 2001
Location: Lakeside, CA (San Diego)
Posts: 370
---
I have had that problem with the C-Hubs set screw but it was my fault. I stripped the C-hub out with the set screw because I just didn't notice it was tight against the pivot pin. To help prevent against this do as Butter suggested and dremmel the pivot pin and then place a drop of CA on the setscrew. The arm slop I just use a single .05mm washer to tighten everything right up, also when I screw down the suspension brackets I push them together to help tighten them up. There is enough slop simply in the screw holes to make them a little lose. Just make sure in the end to double check that nothing is binding.