Barry baker goes xray!!!
08-18-2006, 05:18 PM
Tech Fanatic
Join Date: Dec 2005
Posts: 903
Barry baker goes xray!!!
---
Mr Barry Baker has now officially signed up with xray/rc amercia/hudy and will run the xray t2!!!!.
08-18-2006, 05:24 PM
Tech Master
Join Date: Jun 2005
Location: Puyallup, WA
Posts: 1,725
---
That's kind of old news buddy
08-18-2006, 07:16 PM
Tech Fanatic
Join Date: Feb 2004
Posts: 842
---
Who, What, When
08-18-2006, 07:23 PM
Tech Fanatic
Join Date: Jul 2002
Location: A step closer to where I need to be a step further from where I was
Posts: 980
---
You mean the Associated guy? How did you find this out????
Rod
08-18-2006, 08:40 PM
Super Moderator
Join Date: Jan 2003
Location: New Jersey
Posts: 8,616
---
This must have been one the guys whos computer crashed when Baker was announcing it...
08-18-2006, 11:03 PM
Shop Owner
Join Date: Aug 2001
Location: Cheapest prices in Europe ;)
Posts: 1,389
---
xm.. it is quite strange how easily people are on to others without knowing the facts first .
Anyway Barry Baker did sign with Xray (actually RC America)
http://www.teamxray.com/teamxray/new...&kategoria=892
There is also one huge thread on rc tech stating the same, where BB also writes too
<edit>http://www.rctech.net/forum/showthread.php?t=124766</edit>
Nick
---
Last edited by nnick; 08-19-2006 at

05:06 AM

.
08-19-2006, 12:26 AM
Tech Initiate
Join Date: Jan 2004
Location: Gothenburg
Posts: 43
---
HAHAHA nnick! Yeah I think everybody knows that already, that is why they're giving sarcastic commentars.
hahaha that was funny.
08-19-2006, 04:27 AM
Tech Regular
Join Date: Dec 2004
Location: Austria
Posts: 303
---
Barry Baker Joins Team SpeedMerchant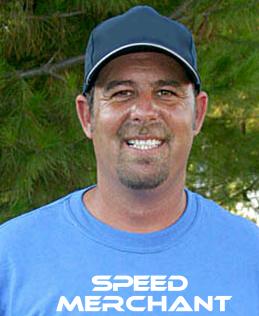 We would like to welcome "The Fabulous One" Barry Baker onto the SpeedMerchant race team! He joins Mike Dumas, Jake Pritchard and Andrew Gray on our modified team. Barry has been in the upper echelon of RC drivers for years, and is looking forward to continuing his wining ways with his new SpeedMerchant ride.
Lets hear what Barry has to say - "When I realized I was going to be leaving Team Associated, I started to think what companies I would like to race for. I realized right away, that for 12th scale I wanted to race a SpeedMerchant. Their cars always seem to be ahead of the curve, and for a relatively small race team, they kick a$$. I'm really looking forward to racing the new 4.5 this season".
Thanks Barry.....we sure you'll kick some a$$ too! Look for Barry to make his debut at International Indoor Champs in Vegas this September.
source:
teamspeedmerchant
&
Rc-Car-Net
Currently Active Users Viewing This Thread: 1
(0 members and 1 guests)
Posting Rules
You may not post new threads
You may not post replies
You may not post attachments
You may not edit your posts
---
HTML code is Off
---