Checkpoint motor FAN fixation
08-03-2006, 03:18 AM
Tech Adept
Join Date: Jun 2005
Location: France
Posts: 205
Checkpoint motor FAN fixation
---
What is the part used by Team Checkpoint drivers to fix the FAN on then Chekpoint Endbell.
Here is a pic of it on Olly Jefferies car at the worlds (the red part between motor enbell and FAN)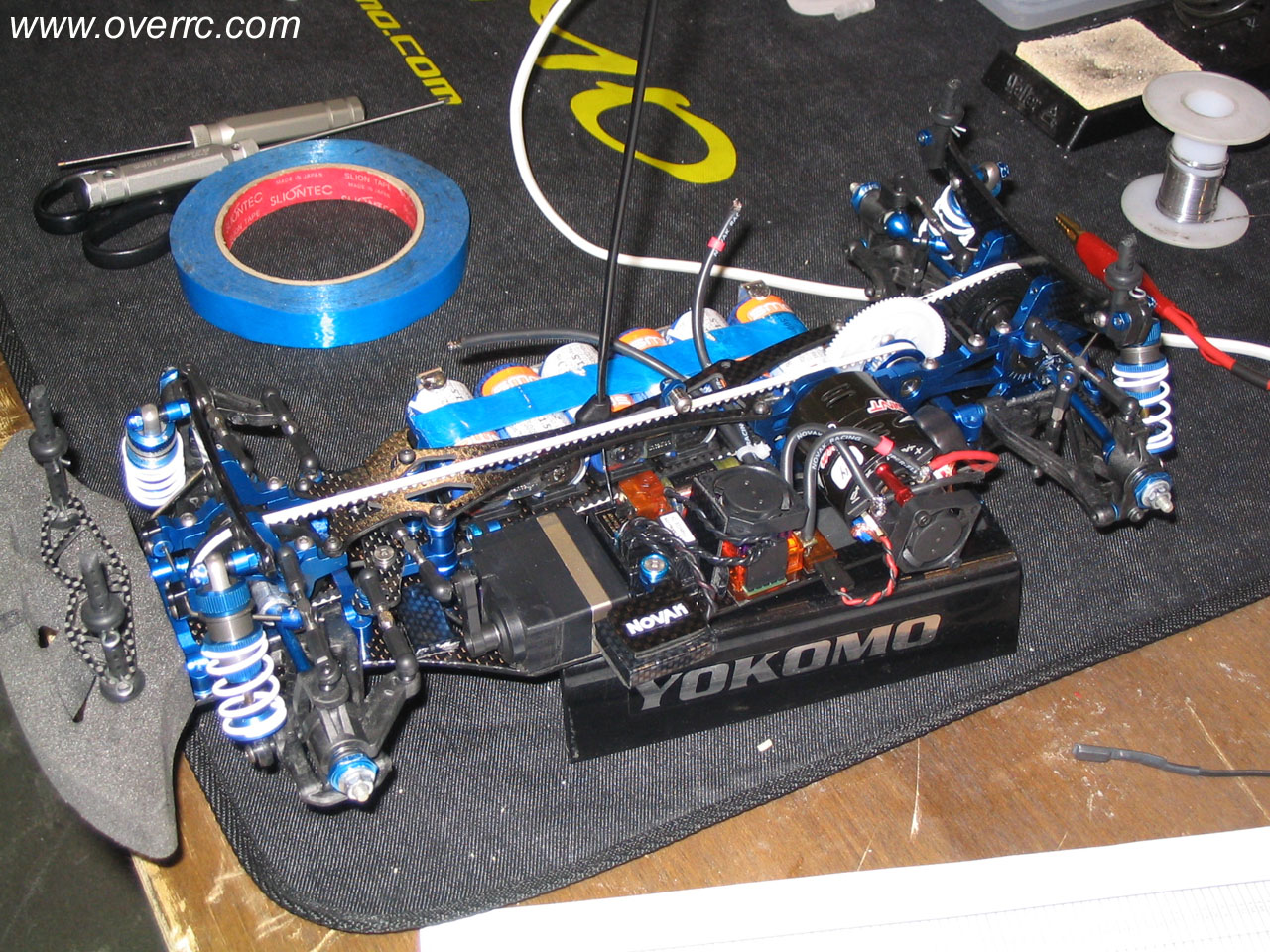 08-03-2006, 05:11 AM
Tech Regular
Join Date: Sep 2005
Location: Winnipeg MB
Posts: 457
---
Very good idea using the chassis standoffs, but maybe he should get the Sportwerks ones, cheap and blue. I guess whatever is handy and left over from last years project.
08-03-2006, 08:14 AM
Tech Adept
Join Date: Jun 2005
Location: France
Posts: 205
---
thanks a lot, so how to do the modification?
I see how to screw the FAN on the standoff but how to screw the standoff on the endbell?
08-03-2006, 08:43 AM
---
use a 25mm fan.
to mount on endbell
I used 3x10mm or 12mm grub screw.
redrill and tap the mounting plates for 3mm screw.
after motor is reassembled. insert the grub screw
with about 4mm stickout for the standoffs to
screw on to. then install the fan.

or if you have a long enough 2.5mm screw
to go all the way through the fan and standoffs.
Currently Active Users Viewing This Thread: 1
(0 members and 1 guests)
Posting Rules
You may not post new threads
You may not post replies
You may not post attachments
You may not edit your posts
---
HTML code is Off
---