How do you store/display your cars?
07-12-2020, 08:55 AM
R/C Tech Elite Member
Join Date: Sep 2016
Location: Texas
Posts: 158
How do you store/display your cars?
---
As I go deeper down the rabbit hole I find that I'm running out of room to store all my cars. Currently I am using wire shelves but those are expensive and take up more space than I would like. Looking for ideas on a compact wall mounting or freestanding solution. I have a few ideas but as always mine may not be the best. Maybe someone else has a better cheaper solution I didnt think of. They are all mostly 10th onroad but also have some 10th/8th off as well.
07-12-2020, 10:12 AM
Tech Adept
Join Date: Sep 2015
Location: California
Posts: 249
---
Using Brick Snap on holders from Home Depot to hang my retired cars over my fire place
07-12-2020, 10:49 AM
Tech Master
Join Date: Oct 2005
Location: Automobili Lamborghini S.p.A., Italy
Posts: 1,012
---
Proper way to store/display them is not to let the tires sit on a surface for long periods to avoid tire-flat spots. Placing them on RC car stands or removing their wheels are the best way to avoid such issue.
07-12-2020, 01:27 PM
R/C Tech Elite Member
Join Date: Sep 2016
Location: Texas
Posts: 158
---
Thanks. I was aware of that and is part of the reason I want to move away from the wire shelves. Went to Home Depot today and looked at different solutions. They have the wall mount system with slotted "L" brackets which I do like but would have to make some sort of base for. I just wouldn't use the wood and space them about 6" apart.
For about the same price I could get 1" copper tube and make a frame with T adapters going up it. Kinda like the photo below only one sided and made of full copper. I looked at PVC but to get it strong enough I would have to use thicker tubes and it would look odd. Looks are important! I guess for the shelf part I could use PVC but it wasn't much cheaper than the copper.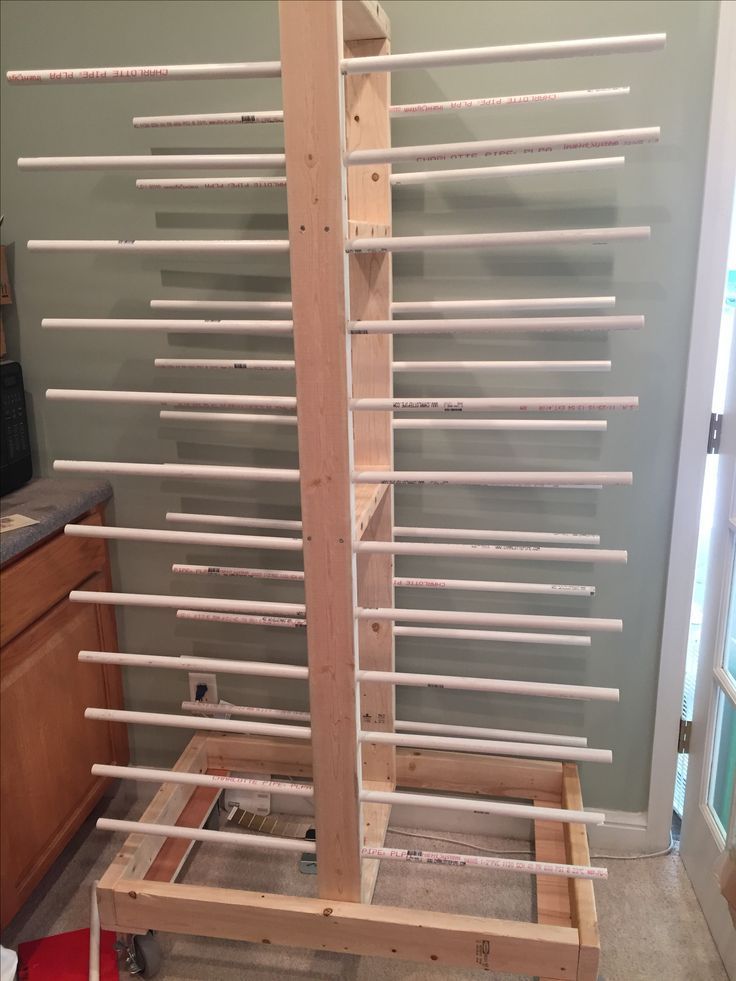 07-12-2020, 05:56 PM
Tech Addict
Join Date: May 2013
Location: Plantation, FL
Posts: 514
---
Currently Active Users Viewing This Thread: 1
(0 members and 1 guests)
Posting Rules
You may not post new threads
You may not post replies
You may not post attachments
You may not edit your posts
---
HTML code is Off
---