Yokomo BD10
10-11-2019, 05:26 AM
Tech Master
Join Date: Aug 2001
Posts: 1,004
Yokomo BD10
---
Well, it has been announced...
https://kentech.wordpress.com/2019/1...ure-of-yokomo/
10-15-2019, 01:56 PM
Tech Rookie
Join Date: Apr 2016
Location: bulgaria
Posts: 9
---
Anybody knows are they gonna do it in 2019 or we have to wait more than usual ?
10-25-2019, 03:13 AM
Tech Apprentice
Join Date: Nov 2014
Location: UK
Posts: 85
---
https://www.redrc.net/2019/10/yokomo...uring-car-kit/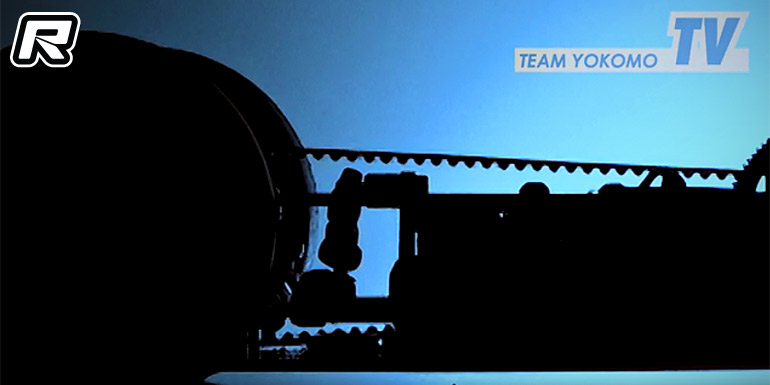 Yokomo is the latest company to tease their new 4WD electric touring car kit for the 2020 season. The BD10 is understood to be a whole new platform despite the current BD9 being only roughly a year old. The new car however is expected to follow the current mid-motor/mid-layshaft trend as Yokomo's teasing video clip is showing the car's front end with the main gear lurking in on the right side. The kit is expected to hit stores by the end of the year and we bring you more details as they arrive. In the meantime you can check out the BD10 teaser clip
.
10-25-2019, 05:40 AM
Tech Fanatic
Join Date: Aug 2005
Location: Orillia, Ontario, Canada
Posts: 897
---
Give it a day. RC Market will have one built to share.
10-25-2019, 05:48 AM
Tech Rookie
Join Date: Jul 2019
Posts: 8
10-25-2019, 06:32 AM
Tech Master
Join Date: Aug 2001
Posts: 1,004
---
https://www.rcmonkey.jp/2019/10/bd1012bd9.html
Yokomo will release ďBD10Ē in December.
Full model changes incorporating the latest trends in drive and suspension systems.
"BD9" has been decided to be reproduced as a middle model.
12-02-2019, 02:56 AM
Tech Initiate
Join Date: Nov 2012
Posts: 42
Bd10
---
Bd10 photo from Mibosport FB
12-03-2019, 03:16 AM
Tech Rookie
Join Date: Jul 2019
Posts: 8
---
Does anyone here speak fluent Japanese and can help translating the specs written on this picture?
Thanks
12-03-2019, 04:39 AM
Tech Regular
Join Date: Mar 2016
Location: South Coast of England
Posts: 434
---
Used image translation
The center drive layout is designed to analyze the pitching motion that is the key to the overwhelming la MED performance that can be achieved at the center, and to create a balance between weight and driving torque. 1/10 SCALE EP TOURING CAR CHASSIS KC NEW Center Drive Ray At Main Chassis Upper Chiki Motor Mount Lonris Arm ■ Mount Suspension Rompus Arm vs. Shock Linder Coated Heavy Shock Shock Absorber Supergressor Spring Flo ■ Center Pulley 20 dmm The new corner of the corner ring that can be made is a new suspension that can be used with A. A motion. BD10 Touring Car Chassis Kit

12-03-2019, 07:20 PM
---
I must say this release seems rushed and basically looks like a copy of the Arrowmax conversion kit. The lengthening of the arms by 2mm seems to be something Yokomo did just to say something else changed. It makes me wonder how much R&D went into this latest release. Is it too much to ask for something a little more forward thinking/advanced? Other companies are doing the mid motor thing as well but most of them have made other major changes....Serpent (new shock configuration, suspension mounts), Schumacher(new arms, suspension mounts, diffs...), Xray (way longer arms 6mm+ I think), Awesomatix (well they are just in another league all together). Anybody else feel the same way?
12-04-2019, 05:06 AM
Tech Master
Join Date: Jul 2004
Location: Bay Area
Posts: 1,833
---
this bd10 is the first touring without masami, the designer (with IF now),....
i am interested to see what the bd will be without them
12-04-2019, 05:43 AM