Yokomo BD9
10-11-2018, 07:32 AM
Tech Regular
Join Date: Jul 2003
Location: Boulder City
Posts: 412
---
Like the direction they are going. Looking forward to watching the AOC finals to see how the team does.

Patrick
10-11-2018, 07:41 AM
Tech Elite
Join Date: Apr 2004
Location: Jacksonville, FL
Posts: 2,574
---
10-11-2018, 09:00 AM
Tech Addict
Join Date: Aug 2005
Location: UK
Posts: 561
---
If all else fails, just copy Xray
10-11-2018, 09:11 AM
Tech Initiate
Join Date: Nov 2014
Posts: 48
---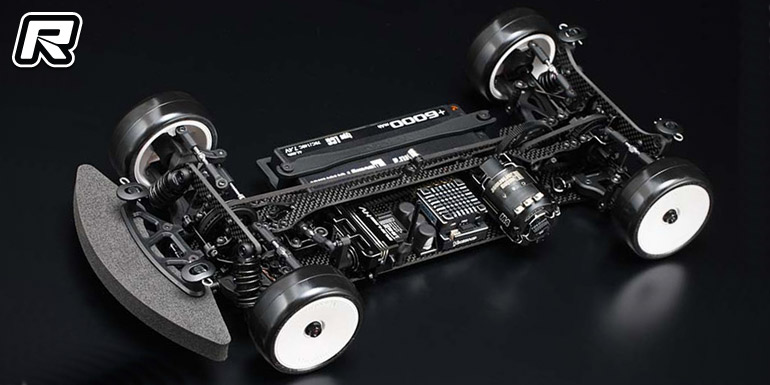 Following a few BD9 preview images released by Yokomo earlier today, the Japanese company now revealed more details of their forthcoming new electric 4WD touring car kit. Developed to recapture the ISTC World Championship title the designers left no stone untouched which results in over 90 percent new parts compared to the current BD8 2018 kit. The integral part of the car is the redesigned carbon fibre main chassis that is machined of a graphite material while adapting a new carbon fibre rear chassis backbone for better control of the rear chassis flex. To the chassis attach new front and rear aluminium bulkheads that are spaced at 18mm and that now feature ball races for the anti-roll bars in order to improve overall precision.
Next up are the redesigned lower A-arms that feature a completely new shape and material – both in order to offer maximum performance and improved durability. The front C-hubs, front steering knuckles and rear hubs are also made of a new material as is the newly introduced composite battery mount that does away with the need to use tape for battery mounting. Other new features include an all-aluminium steering, aluminium turnbuckles as well as a redesigned alloy servo mount and aluminium spur gear pulleys that sandwich the Axon main gear. Speaking of Axon, the Asian company was involved in the development of the all-new super low-profile shock absorbers. The kit is set for a release at the end of October.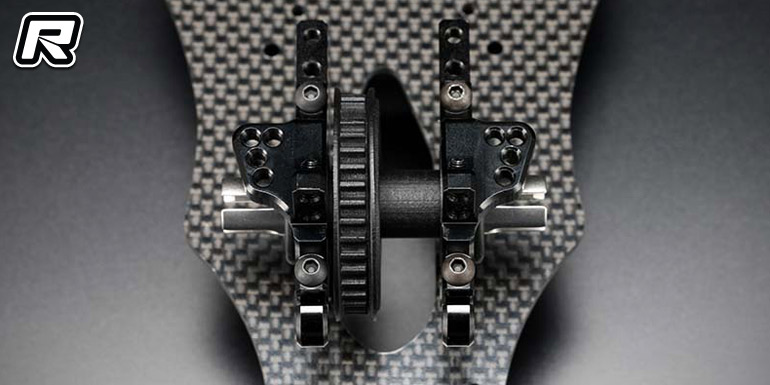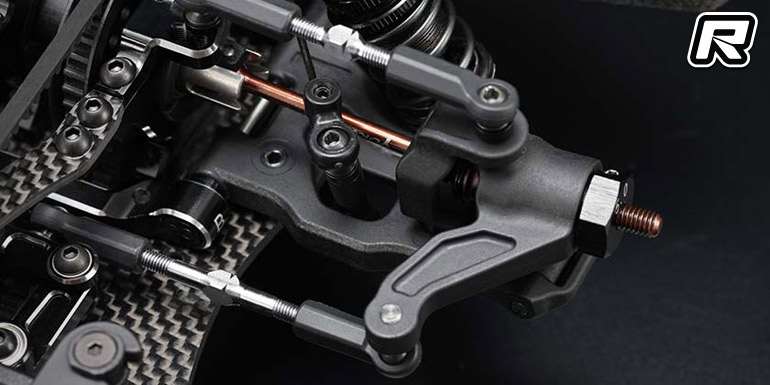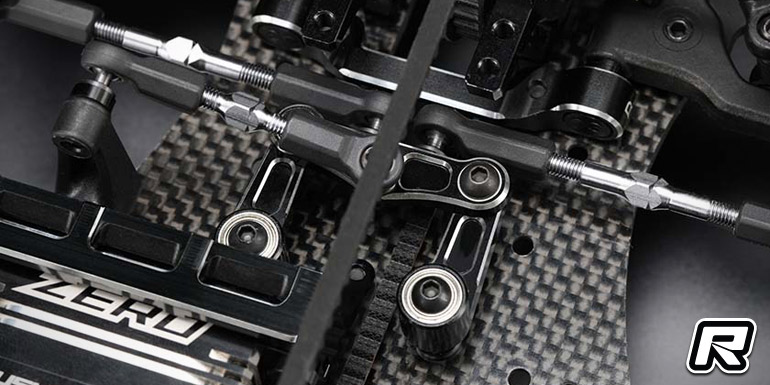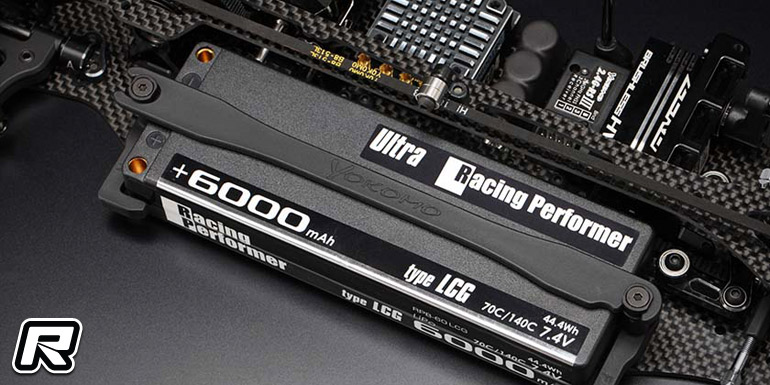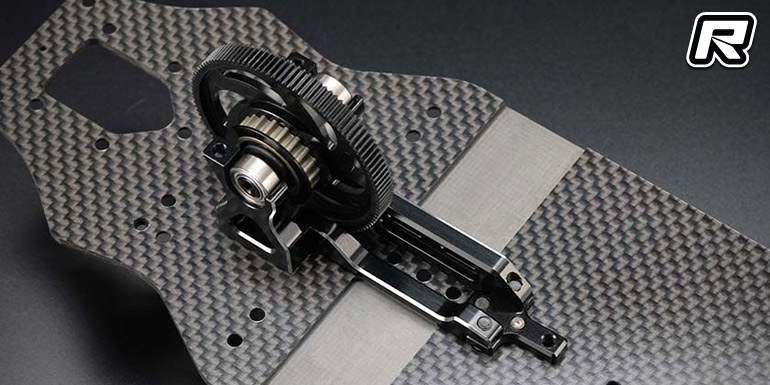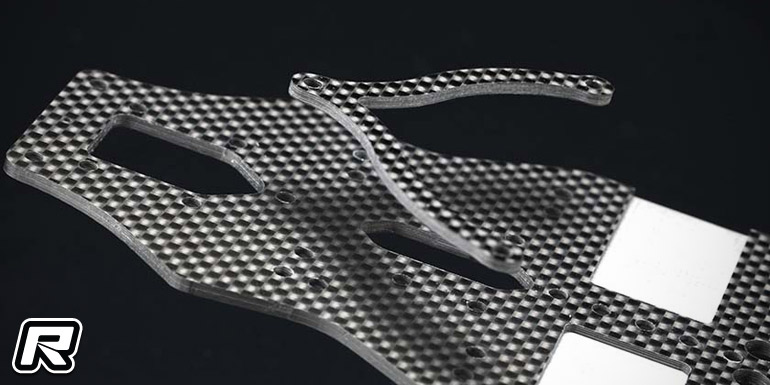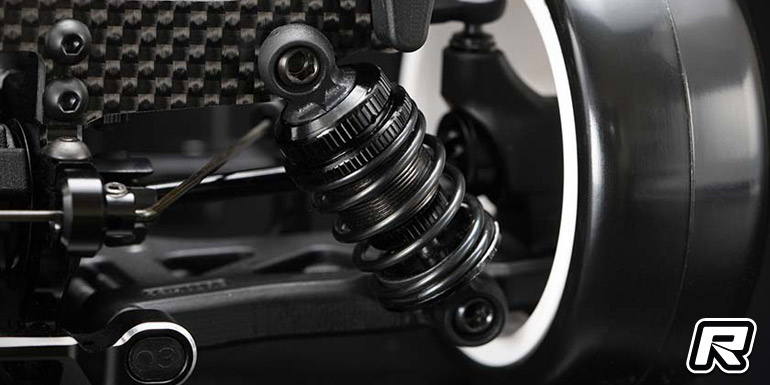 Source: Yokomo [teamyokomo.com]
Red RC ? RC Car News Ľ Yokomo reveal full BD9 details
10-11-2018, 11:23 AM
---
Looks like a highly refined race winning machine to me.
10-11-2018, 12:49 PM
Tech Adept
Join Date: Dec 2015
Posts: 161
---
Looks like a highly efficient xerox copy ( xrayt4 ) machine lol
10-11-2018, 03:33 PM
Tech Fanatic
Join Date: May 2010
Location: Oxfordshire, UK
Posts: 920
---
Cool, you can now get your Xray T4 in black
10-11-2018, 04:32 PM
Tech Master
Join Date: Jul 2006
Location: La Mirada, CA
Posts: 1,082
---
Are the Xray bulkheads that narrow as well?
- Jose
10-13-2018, 06:22 PM
Tech Fanatic
Join Date: Jul 2002
Location: A step closer to where I need to be a step further from where I was
Posts: 924
---
The only copying I need Yokomo to do is aluminium version released at the same time as graphite....
10-17-2018, 11:16 AM
---
The info on the manufacture website implies that the arms are longer - perhaps taking advantage of the narrower bulkhead spacing? I see configuration similarities to Xray but I doubt that many Xray parts would fit on this car. Looks to me like Yokomo took everything learned over the last decade and did a complete redesign to optimize the standard TC with a priority to maximize performance out of the box.
10-17-2018, 11:40 AM
Tech Fanatic
Join Date: Dec 2012
Location: Los Angeles
Posts: 774
---
You probably correct with your assessment.
But I donít see that the BD9 is outright faster than others TC after the AOC at Yatabe. Ronald only managed to get 5th at the home track. I know the car is new but still. He won there last year.
I rather see a difficult season coming up for Ronald and the team.
10-17-2018, 12:09 PM
---
The Xray and Infinity team are gonna be hard to beat no matter how good this Yokomo is but the true test is at the club level (where Xray dominates due to durability, product consistency and out of the box performance). Looks like I'm gonna find out if what Yokomo is claiming is a reality (they claim it's durable and kicks butt out of the box).
I think the new ultra short Axon shocks are going to be the deciding factor.
10-17-2018, 12:14 PM
Tech Elite
Join Date: Oct 2001
Posts: 4,774
10-17-2018, 01:15 PM
---
LOL, true... I was even tempted to say that during all my gushing.
10-17-2018, 01:40 PM
---
Good information on the Yokomo website... the kit has all the goodies in the box: It even "Includes aluminum and steel screw for bulkhead, upper and lower deck".