Xray xb4 2016 buggy help
04-05-2017, 11:25 AM
Tech Apprentice
Join Date: May 2010
Posts: 54
Xray xb4 2016 buggy help
---
Hey guys I have a chance to get my hands on this buggy. When I think rc buggy I think Associated or Losi.
I'm a buggy newbie. What's your opinion on this buggy Xray xb4 2016 and are parts easily available for it? I'm calling local hobby shop to see if they sell parts for it.
I noticed this buggy has a 17.5 motor is this motor undered powered for a 4wd buggy?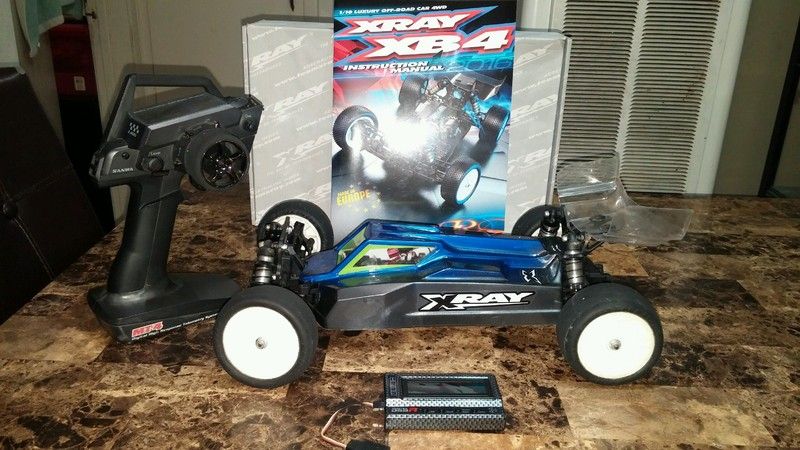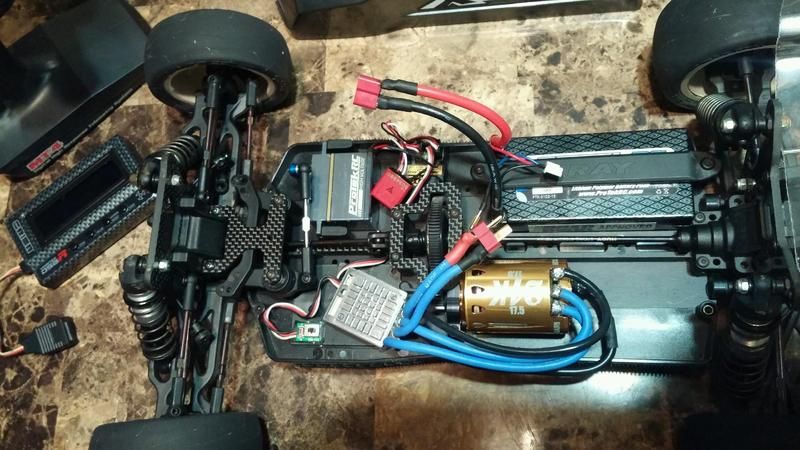 Thanks for any help/advice.
04-05-2017, 12:54 PM
Tech Master
Join Date: Feb 2010
Location: NE Ohio
Posts: 1,565
---
There's an XB4 thread that this should probably be in to get more help there.

As for the XB4 parts are available thru Amain, RC America, Absolute Hobbyz
There's not many if any local hobby shops that carry Xray parts, only places I've seen like that are mainly in Cali.

Do you plan to run Mod buggy (no motor limit) or stock /13.5 wheeler class??
Never heard of anyone running a 17.5 motor in 4w buggy.
04-05-2017, 01:55 PM
Tech Fanatic
Join Date: Dec 2005
Posts: 908
---
4WD spec classes tend to be 13.5 and sometimes 10.5... like snwchris said, never heard of anyone running 17.5 in 4WD.
If I wanted that car, I'd ask the seller to remove the motor and deduct it from the price. That's a pretty gnarly wiring job anyway
04-05-2017, 02:08 PM
Tech Rookie
Join Date: Apr 2014
Posts: 4
Opinion
---
That buggy looks to be in good shape but it would be extremely difficult to get local parts a lot of the websites do carry parts but will most likely be on back order so ordering direct from Europe would be an option but also expensive. that's the problem I have with mine.
04-05-2017, 04:22 PM
Tech Addict
Join Date: May 2006
Location: NSW Australia
Posts: 614
---
I race one of these XB4 2016 here in Australia. You can't really go wrong if you purchase it. Always make sure your bearings are well oiled,as we have had some seize. It's a top end car, handles extremely well and very quick in general. We run 17.5 blinky as our stock class on out door clay tracks here in Australia. Our lap times aren't far behind the mod guy's. I think you blokes in the USA race 13.5 as your stock glass, you can correct me if I am wrong. I have no trouble getting parts for this buggy from Amain Hobbies. Hope this helps.
04-05-2017, 05:02 PM
Tech Regular
Join Date: Feb 2016
Location: Texas
Posts: 381
---
Hooligan RC also carries alot of xray parts. The XB4 is probably the most durable 4 wheeler out there and is also one of the best performing. Chances are that you will not need to many parts anyways and whatever you need will be available within two days to your front door.
04-05-2017, 05:20 PM
Tech Fanatic
Join Date: Apr 2016
Location: The Pine Barrons
Posts: 797
---
Great buggy and takes a beating. There is a lot of online parts support as well as rcamerica. Get some arms to be safe and thats probably the only thing you'll need. I'm a rookie racer w/ about 10 races on mine and only one broken arm from a metal I beam on the straight. I put rc cars to the test since I'm new to this hobby and this buggy passed the test w/ flying colors. It's great to drive and the easiest to work on as well.
04-05-2017, 07:55 PM
Tech Regular
Join Date: Mar 2014
Posts: 303
---
I have one and its an excellent buggy. I get all my parts through amain. I agree with ditching that motor and running 13.5. Very fun class
04-06-2017, 05:49 AM
Tech Regular
Join Date: Jun 2010
Location: Florida
Posts: 312
---
Car really isn't any good at all... Send to me for proper disposal
Currently Active Users Viewing This Thread: 1
(0 members and 1 guests)
Posting Rules
You may not post new threads
You may not post replies
You may not post attachments
You may not edit your posts
---
HTML code is Off
---