Which car hauler bag is the best?
11-10-2013, 02:22 PM
---
I've seen them all, the hpi, protek , trinity and racers edge are all the same, hpi having the best price. The wing tote is definitely different, its a slightly higher quality bag with a nicer handle and the top bungie strap. Is it worth a few bucks more, yes, not the $75 over the hpi. With all of them, treat them well and they'll last a while, if the zipper isn't moving smoothly, check why, don't just force it.
11-10-2013, 06:10 PM
Tech Initiate
Join Date: Oct 2013
Location: Michigan
Posts: 43
---
I have a Venom, with the handle on the narrow side and when walking with it, sometimes it hits my heel and falls over. I think if I ever got a new one, I would get one with the handle on the back. Might be a pain going down pit isle's. Oh well, My 2 cents
11-10-2013, 07:23 PM
Tech Adept
Join Date: May 2013
Location: St. Louis
Posts: 215
---
I have this one from Walmart. Carries everything but the cars. Charger and power supply, tools, parts, hardware, etc. You can even fit about 14 sets of (4)1/8 mounted tires in the bottom.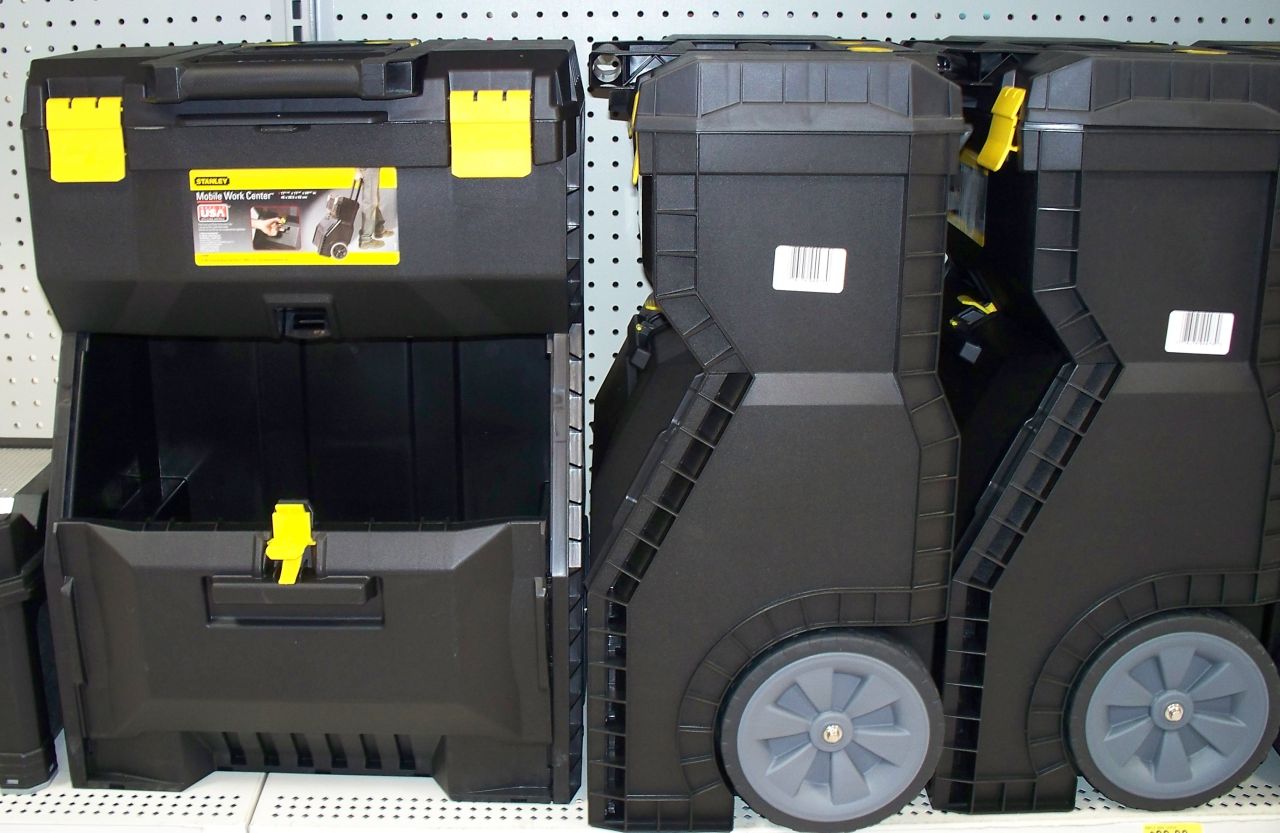 ---
Last edited by ImageX; 11-10-2013 at

07:44 PM

.
11-10-2013, 09:21 PM
---
I'm also in the market for a new hauler bag. I purchased the first version of the protek bag and it's been good to me for the past 4 years. It's been everywhere and taken a beating. The top zipper is now failing and the drawers have been a pain to get in and out. Otherwise it has held up well and I would recommend it.

I'm thinking of either purchasing the updated protek bag or the wingtote. Does anyone have pictures with the top open on the wingtote? I like where my protek bag has the tool holders and would prefer that for my next bag.
11-11-2013, 08:17 AM
Tech Master
Join Date: Jul 2011
Location: Kaohsiung City, Taiwan
Posts: 1,571
11-11-2013, 09:43 AM
---
Here's what I've been using - Ogio 9800:
Pretty free form you can stuff a lot into it. I can fit two buggies, all their tires, 2 chargers, batteries, tools, spare parts, shock oil and support gear and radio no problem. In the pic, each one of those grey boxes has a buggy and buggy tires. The "lid" can hold a bunch of extra stuff too - like 4+ sets of short course tires.
This gets me to the track with 1 trip and 1 thing to carry. If I want to bring a short course I can carry that seperately. Or you can drop 1 buggy and include a short course with body in the bag itself.
11-11-2013, 10:00 AM
Tech Addict
Join Date: Mar 2013
Location: Sandy Eggo, CA
Posts: 530
---
I have the Protek P-8. It has plenty of room for all my stuff and is really well built.
Customer service note: I had one of the seams unravel and I contacted AMainHobbies customer service and they sent me a replacement unit within a day of the phone call. I didn't even have to pay return shipping on the old unit, they sent a call tag for it.
11-11-2013, 04:51 PM
Tech Initiate
Join Date: May 2010
Location: Norway
Posts: 40
---
The Hudy 1/8 hauler bag would be your choice sir. I have been through the protek and their likes. But the Hudy bag is so much better in every aspect. It also has the drawers open at the short side which is much better imo. All my fellow racers are buying the hudy after testing mine. This is by far the best hauler out there now!
11-11-2013, 05:25 PM
Suspended
Join Date: Nov 2013
Posts: 24
---
11-11-2013, 06:40 PM
Tech Addict
Join Date: Sep 2008
Location: 'Vegas Baby!
Posts: 631
11-11-2013, 06:56 PM
---
I like the Racer's Edge because I often have to get through tight pit areas between tables/chairs and I think it would go easier than the Wing Tote because it's narrower by pulling from the side instead of the back. I've had mine for over a year and have had no issue with the handle or anything.
11-11-2013, 07:07 PM
Tech Master
Join Date: Dec 2007
Location: Chiraq
Posts: 1,475
---
I've had the luxury of having both of these. The racers edge bag is the same flavor as the Team Magic, Trinity and Proline. While their all good bags, having the handle run lengthwise with the bag creates some stability issues on occasions. With the wingtote bag, it's handle is on the wide side of the bag and more resembles the design of wheeled luggage. It's more stable and just feels more secure. I really like the Wingtote and would buy it again.
11-11-2013, 07:15 PM
Tech Apprentice
Join Date: Jul 2013
Location: Ft Mohave, AZ
Posts: 60
---
I want to carry 2 TLR22's plus lots of stuff(boxes, charger, power supply etc.)
Which one would you recommend?