New MRC / Academy SB V2? Pics!
02-15-2005, 08:03 AM
Tech Legend
New MRC / Academy SB V2? Pics!
---
02-15-2005, 10:55 AM
Tech Legend
---
Posted by re-inferno: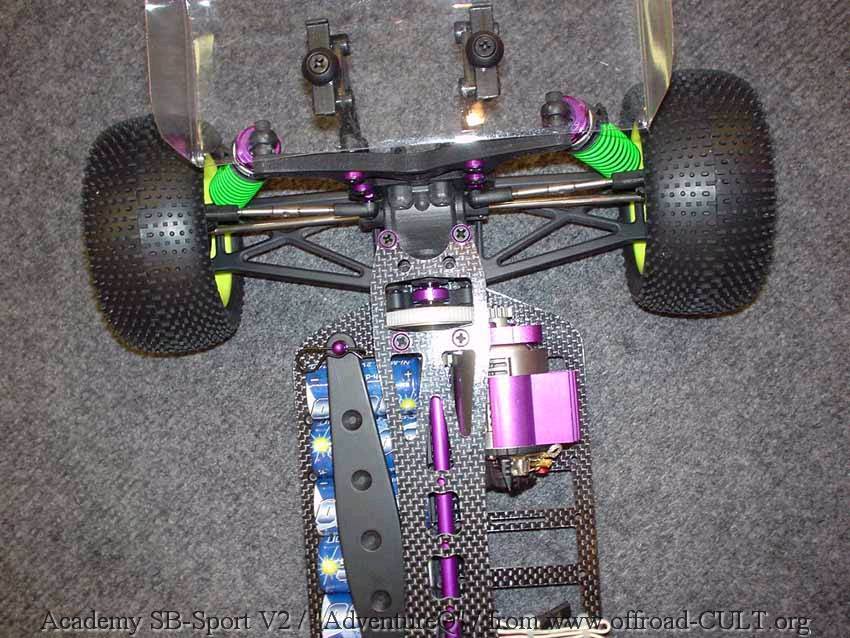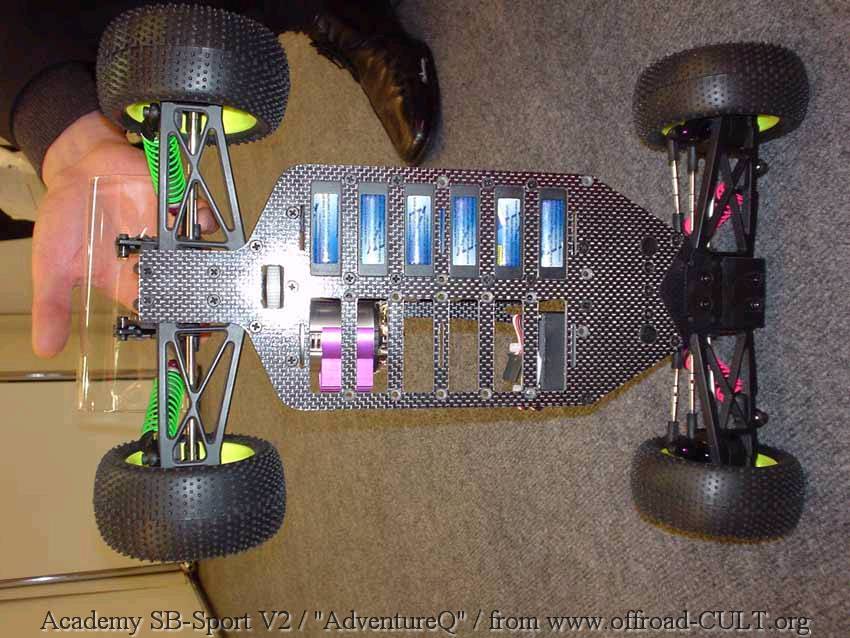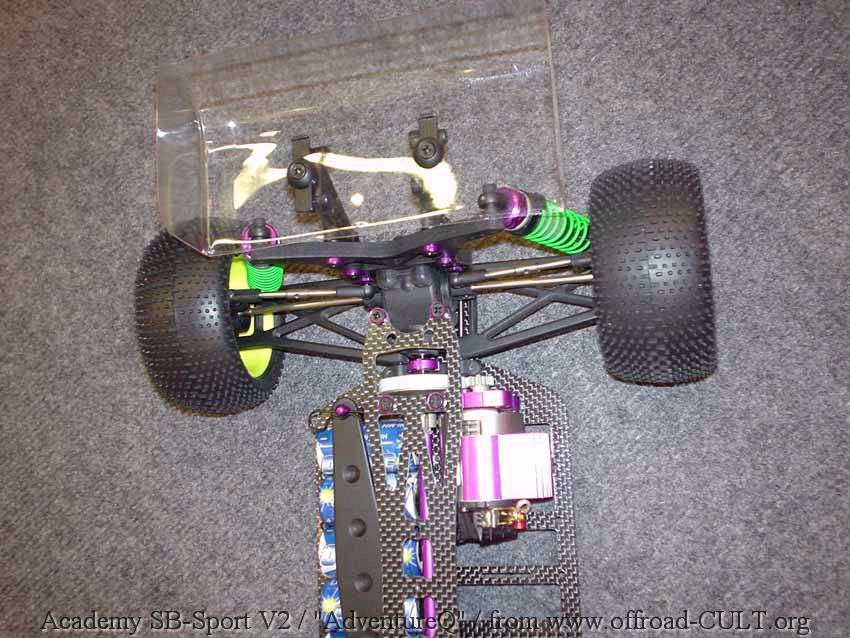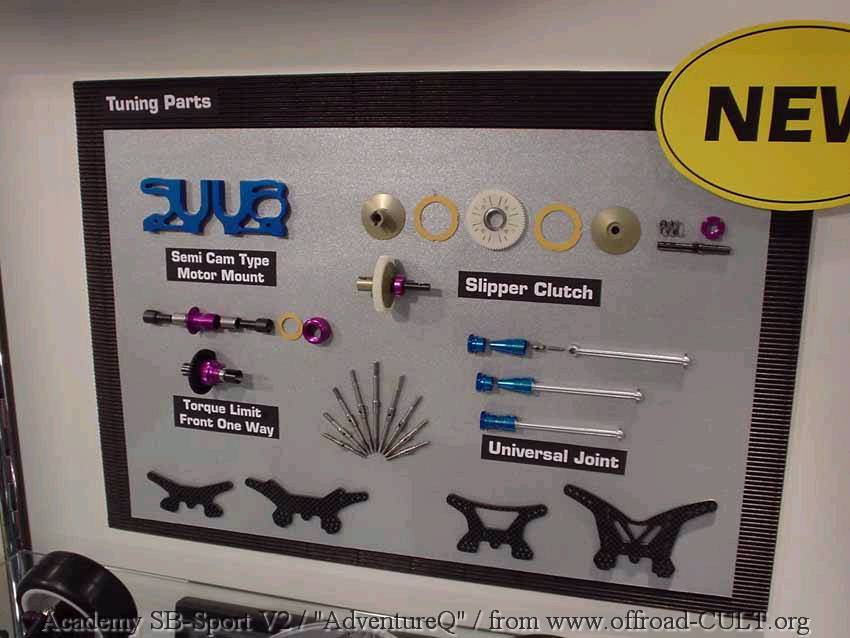 - besides the obvious, the V2 features new diff outdrives, new suspension arms & holders, new slipper clutch
- detailed shot of the new slipper
- the V2 may have a "real" kickup built in, not just an anti-dive, the nose plate suggests that
- very beefy looking wishbones on 2mm front suspension holders?? just a prototype-- nice tuning options, FINALLY Velox axles and the torque limiter one way is the best thing, Academy could come up with!
credit goes to "Klaus" alias "AdventureQ" who took the photos
02-15-2005, 01:07 PM
Tech Apprentice
Join Date: Aug 2003
Location: Belgium, Mechelen
Posts: 69
---
that looks great !!
will that be the 'pro' version you think?
02-15-2005, 01:20 PM
Tech Legend
---
May be a V2 . Not sure. I was alittle confused on that as well as we call the Limited Carbon Edition the SB Pro here.

If they can keep the price the same as the limited or really close, they got a winner on there hands.
02-16-2005, 03:26 PM
---
Now THAT'S what I'm talking about!
If this comes out for a good price it'll be a huge step towards reviving 4wd racing in the US.
Do we know for sure if this is an Academy product?
The chassis is almost definetly a prototype (battery slots down both sides) and this could be a privately made custom.
02-16-2005, 11:18 PM
Tech Master
Join Date: May 2004
Location: Brisbane
Posts: 1,504
---
If you look carefully you will notice that the holes used for bolting the motor mount to the top deck and chassis are symmetrical, left to right.

This, combined with having cell slots ob both sides leads me to think that you can simply install the motor mount on the opposite side and run the car in the same motor/cell layout as all the other more common shaft drives.
02-18-2005, 01:22 PM
Tech Legend
---
Hey guys,

sorry I was late to respond. From what I understand this is an Academy vehicle and appears to have the changes based on the recommendations they got from drivers all around.

Alot of the changes also will work on the SB V1.

I am not sure if this is a final design, but, looks like it could be pretty close to it barring more extensive testing.

If they can keep that price point as low as they do now, they got a winner here.

Also, the oneway has a slipper thing incorporated into it. I think its the only one like that so you don't blow the bearings?
03-01-2005, 02:11 PM
Tech Adept
Join Date: Jan 2004
Location: hartford ct
Posts: 230
---
looks good cain
03-01-2005, 06:59 PM
Tech Legend
---
yeah, won't be out for awhile as they are going to work on making this the best possible, probably see this at the end of the year. Now we need some factory drivers, Stan?
Currently Active Users Viewing This Thread: 1
(0 members and 1 guests)
Posting Rules
You may not post new threads
You may not post replies
You may not post attachments
You may not edit your posts
---
HTML code is Off
---