HVR Lipo Thread
02-08-2012, 11:55 PM
Tech Fanatic
Join Date: Feb 2012
Location: Corona, Ca
Posts: 793
---
Originally Posted by
racer1812
ok thanks, just making sure it wasn't just me..lol
fastchvy, please be patient, HVR isn't Jon's only gig, like the rest of us he does have a job (not sure if he's done with school or not) and a family so he's a busy guy when you add in all time it takes him to put packs out. If you need packs yesterday I don't know what to tell ya but if you can wait a day or two it will be worth your time.
Jon doesn't claim his packs are better than the rest but he does guarantee that they are what he says they are...nobody else does that
He's not a shady guy so his lack of contact will be for a good reason.
No worries, i almost bought 2 orion 6500 tonight but i wanted to hold out to see how this works out..
02-09-2012, 05:12 PM
---
02-09-2012, 05:53 PM
Tech Master
Join Date: Jul 2008
Posts: 1,023
---
Originally Posted by
20 SMOKE
Need to get some of the HVR stickers for my car as well as more batteries. Anyone know if he has any saddles in stock anymore?
02-10-2012, 08:12 PM
Tech Fanatic
Join Date: Feb 2012
Location: Corona, Ca
Posts: 793
---
Any word?
02-11-2012, 03:30 AM
Tech Regular
Join Date: Jan 2011
Location: Bremerton, WA
Posts: 426
---
Thats an LRP TC spec?
Sensor wire position is unlike the ones i've seen.
And spiral those wire my man
Good looking car though, i found a block of foam to make solid bricks out of instead of the many small ones also, looks a bit cleaner.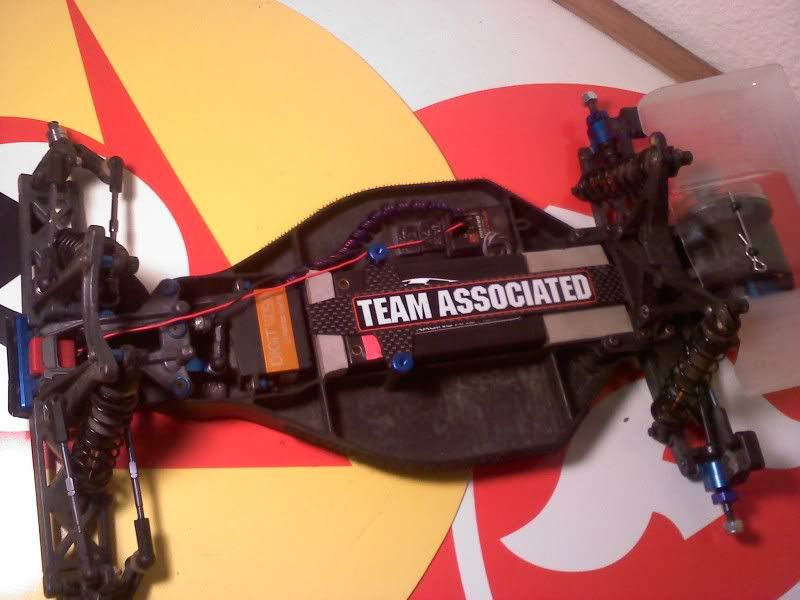 02-11-2012, 08:31 AM
Tech Adept
Join Date: Oct 2011
Location: Columbus, Ohio
Posts: 105
---
Has anyone heard anything from Jon? I have not received a response since 1-31 when he said my batteries were just waiting for labels. It has now been over a week and I have heard nothing.
02-11-2012, 11:08 AM
Tech Regular
Join Date: Jul 2011
Location: Skagit County
Posts: 329
---
His last conact here was on the 4th, I'm sure he's around. As posted before he's pretty bussy but honestly the lack of contact is abnormal. Give him a few more days, He's one of the most straight forward honest people i know.
02-11-2012, 12:21 PM
---