RC10B4/T4 Forum
11-09-2009, 02:36 PM
Tech Addict
Join Date: Jan 2009
Posts: 619
---
I talked to them today and they want a recept wich i dont have.The shop i bought this from pdl racing is no longer selling rc.So i am screwed!They acted as if they have never heard of this problem before and told me to send them in any way.
11-09-2009, 10:21 PM
Tech Elite
Join Date: Nov 2003
Location: Covington, La.
Posts: 3,594
---
above is a picture to show the ring that is on the new updated shock bodies. I just recieved these today from amain for my sc10.
11-09-2009, 11:36 PM
Tech Addict
Join Date: Jan 2009
Posts: 619
11-10-2009, 09:00 AM
Tech Addict
Join Date: Jan 2007
Location: St. Louis
Posts: 656
Champions
---
B4 & T4 Sweep the 2009 ROAR Region 8 Championships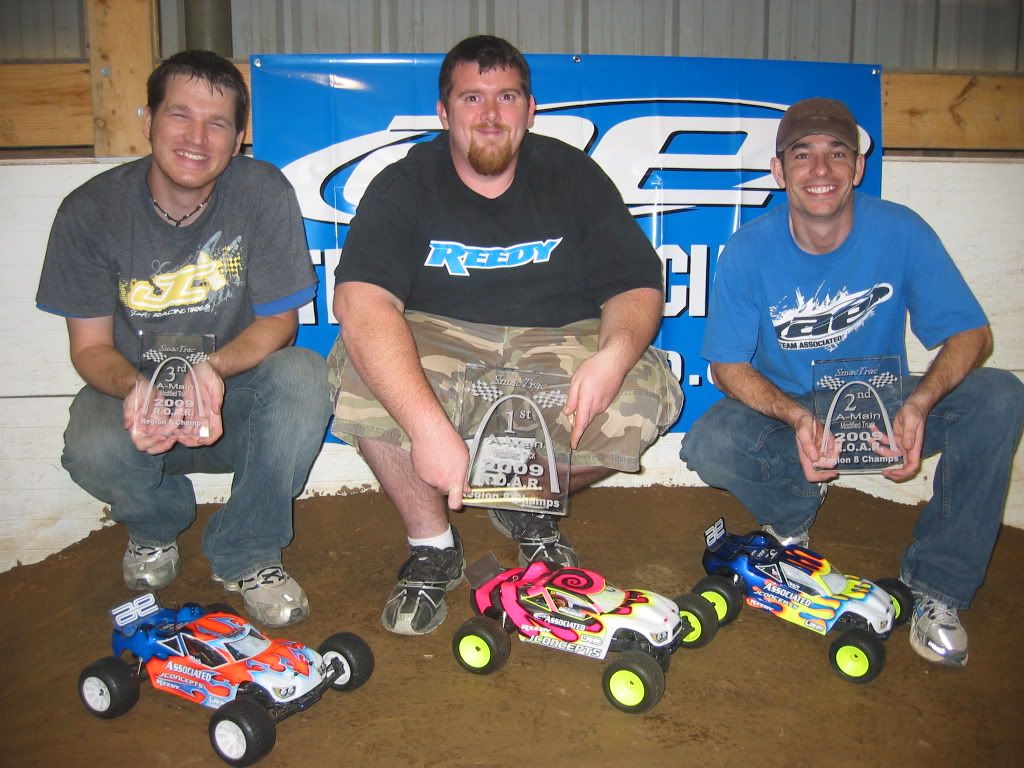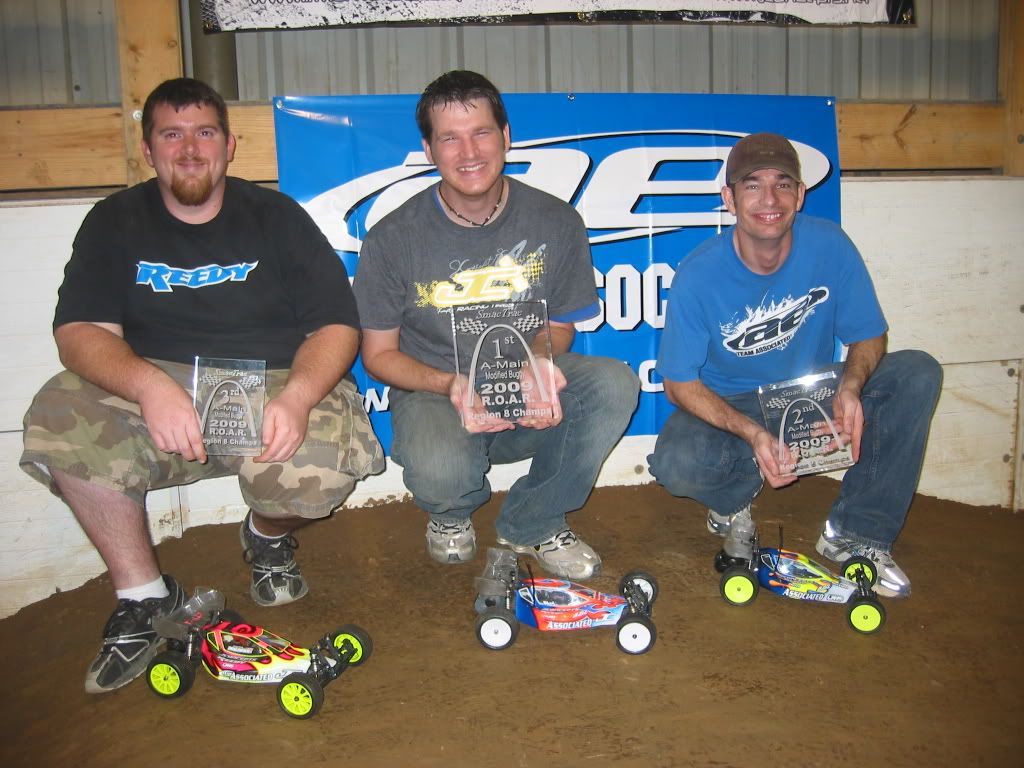 11-10-2009, 09:16 AM
---
quote for future. ur slipper is the 'tuner'. 1 glaring omission from ur statement. gear diff (+2wd)=torque steer, not to mention more rotating mass. fail.
R
11-10-2009, 09:18 AM
---
and to the guy asking bout lightweight setup. well in this area, no1 runs it. cars are far more compliant on most any 'dirt or clay' track carrying the burden of turkey day dinner on em. winner car sunday at the track for example was still on nickel and thus 200g over 1500g weight limit. most other cars pack it on with lead, steel, or in my case tungsten.

R
11-10-2009, 02:24 PM
Tech Master
Join Date: Jun 2008
Location: Detroit, MI
Posts: 1,005
11-10-2009, 02:34 PM
---
The lightweight setup works very well. Highly recomended, especially if you're running 19t or stock. Nobody runs the weighted setup at my local track anymore, we have a few AE factory drivers there,
very
competitive racing.
11-10-2009, 04:17 PM
---
11-10-2009, 09:39 PM
Tech Master
Join Date: Jan 2009
Location: St. Louis, MO
Posts: 1,521
---
Mine came in last week. One of my buddies actually got his std on the kit he bought
11-11-2009, 10:21 AM
---