Yokomo B-MAX2 buggy thread
10-15-2012, 03:02 PM
---
well lets hope so. but, if there is a company out there that could pull it off it's AMAIN. like i said, i hope they don't go overboard and greedy with the prices. that'll be yokomo's swan song if they do.
10-15-2012, 04:47 PM
---
did anyone catch the other new item from jc, along with the new finnisher body ad?
10-15-2012, 09:46 PM
---
Nice find! I'd thought those werde some Yokomo Hot Laps TR-Whatever (B-Max4II kit tyres, look very similar with a Y-pattern) and that it was weird not using JC tyres for the pics...
10-17-2012, 09:38 AM
---
This
is a new Azarashi wing, but is the body in the pic also from Azarashi?
10-17-2012, 10:20 AM
---
i think that link died mes. i checked on team azarashi's website and saw some bodies that could be a possible canidate for the bmax2.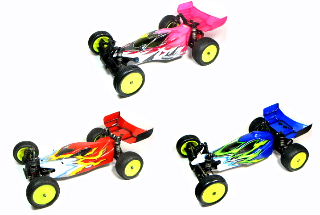 or it could be something like this b4 body that they currently have.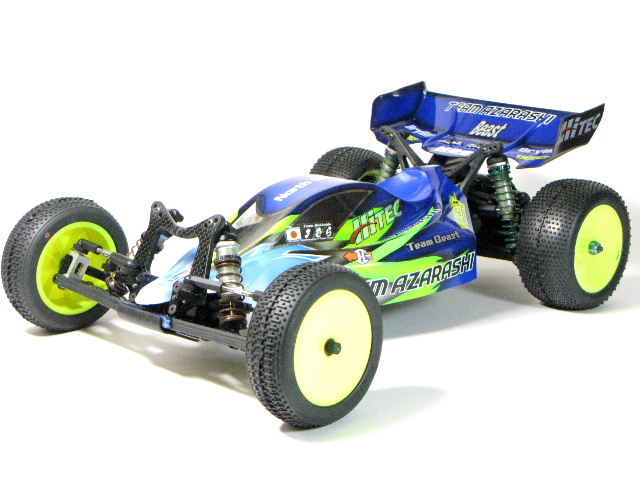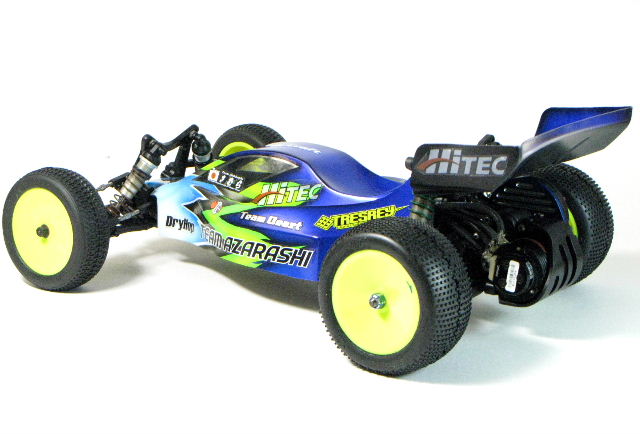 10-17-2012, 11:07 AM
---
Try to refresh the link, I had some issues with it, too.
The bodies above are from BugleBoy Racing AFAIK. The Aralgo is really nice, just like the Daedalus X12 body on the
Azarashi blog
.
10-17-2012, 11:17 AM
---
i got it this time. not bad looking wing.
10-21-2012, 05:16 AM
---
Some new pics of the mid-motor car on oOple. The B-Max2M is supposed to hit the shelves before X-mas.
10-21-2012, 08:08 AM
---
are any of guys having problems with your diffs, or even the slipper clutch spring?
10-21-2012, 08:13 AM
Tech Regular
Join Date: Apr 2010
Location: Murrieta, CA
Posts: 438
---
10-21-2012, 10:00 AM
Tech Regular
Join Date: Feb 2011
Location: Ohio
Posts: 465
---
10-21-2012, 10:44 AM
10-21-2012, 11:52 AM
---
the reason i ask is because lately the spare parts i've bought are a little different than the original parts in the kit. for example, the thrust spring from the kit is taller than the thrust spring you get from a spares package. if you use the smaller spring, this could be a problem to setting the diff correctly. which would bring down the t-nut's ears, between the outdrives blades, to it's maximum.

the male outdrive "member" i believe is a LITTLE to long. i'm starting to see a little rubbing of the "member" within the female outdrive. causing me to think that it's not correctly letting the diff balls seat into the diff rings. i want to cut/sand this member down minimally to see the outcome. this is nothing new with yokomo's male "member" outdrives. i've seen past buggies get this cut/sanded down with results.

the slipper clutch spring is flimsy and cheap. mine seats crooked already when you tighten down the slipper clutch nut. it slips like crazy under the nut too. the spring also doesn't seat centered onto the outer clutch hub. i tried scoring the spring's outer flat wires (that seats up against the nut and outer clutch hub) with a heavy number piece of sandpaper so it could stay put. it didn't work so i switched over to the beefier heavy duty V2 associated spring, minus the outer cup. it seats much better.

has anyone noticed when you open up your diffs for a rebuild that your diff grease is black within the diff gear, diff rings, and diff balls? this isn't dirt. seems like the grease worked its way in there. i've seen this with both rebuilds i've had.

i don't know if this has been corrected with later kits, or if you guys have noticed this as well. i'll take some pictures and post them when i get the camera charged.
---
Last edited by littlevette; 10-21-2012 at

01:59 PM

.
10-22-2012, 04:47 PM
Tech Regular
Join Date: Feb 2011
Location: Ohio
Posts: 465
---
You guys that converted your front end to Hexes. I'm assuming you used Team Associated Hex Steering Block Set (SC10RS). My question is, what nuts did you use on the bottom and or did you use a AE ball stud? I can't find a nut that will fit inside the steering block.
10-23-2012, 05:08 AM
---
I only converted the rear end, cannot comment in that.