Losi 1/10 TEN-SCTE ARR 4x4 Short Course Truck Thread
01-06-2012, 02:27 PM
Tech Regular
Join Date: Aug 2011
Posts: 299
---


I've always liked the look of the Protek lipo's, just wondering if there is any noticeable difference in punch compaired to other brands.


Does anyone use Novak's Silver Solder?

Thinking of picking some up to help with resistance as I get a little heat in my wire's, There deans wet noodle copper wire's.

Could I have a cold joint causing the heat or is that just copper being copper? (truck runs great rx8-pro 4_)
01-06-2012, 02:35 PM
Tech Addict
Join Date: Feb 2011
Location: Philadelphia, PA
Posts: 677
01-06-2012, 02:56 PM
---
Originally Posted by
namewasdallas
I was wondering if anyone has tried one of their new 70c 2s lipo's, I'm sure there's lots of lipo's that are along the same lines.

I've always liked the look of the Protek lipo's, just wondering if there is any noticeable difference in punch compaired to other brands.
I got one of their 70C shorty packs and will give it a try soon! I expect it to be a great pack if it is anyything like the other protek packs I have purchased!
01-06-2012, 03:00 PM
Tech Regular
01-06-2012, 03:05 PM
Tech Master
Join Date: Apr 2006
Location: So Cal IE
Posts: 1,346
---
Just got done soldering up my beast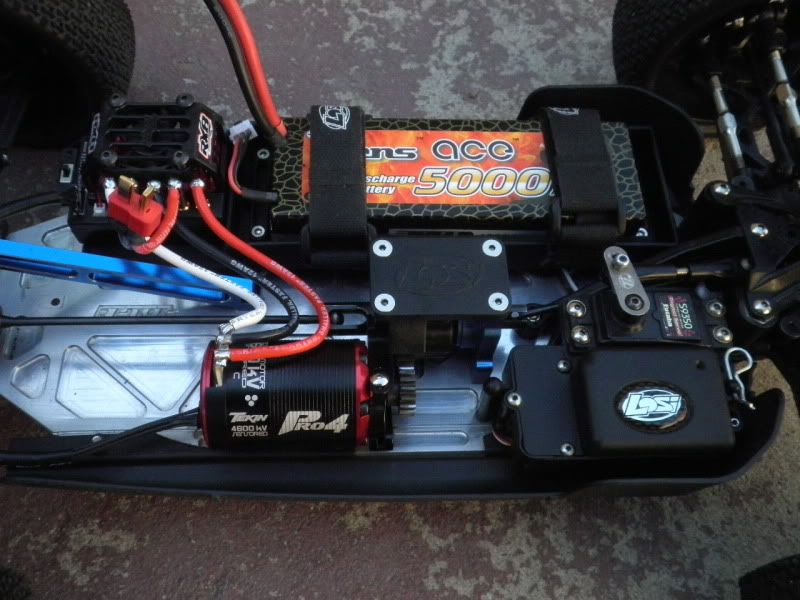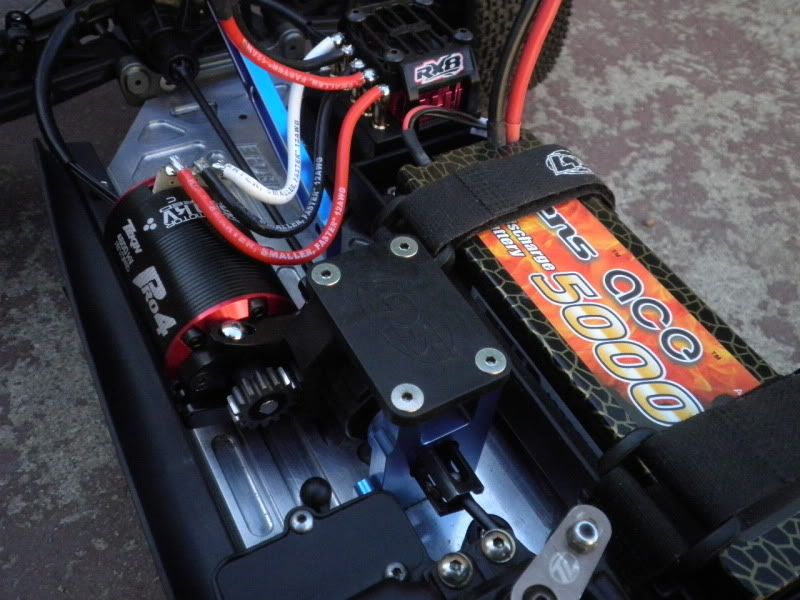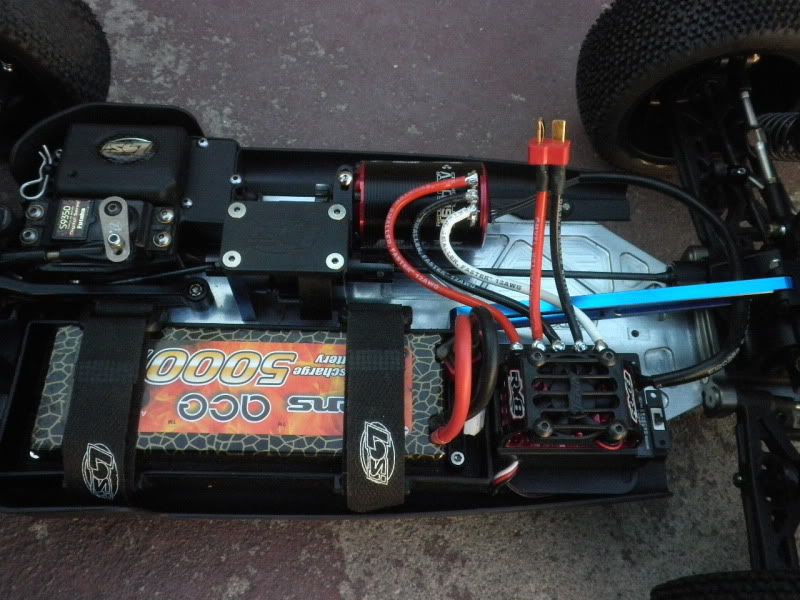 ----------
Old setup Hobbywing/Tenshock (sold the TLR pre cracking chassis problems lol)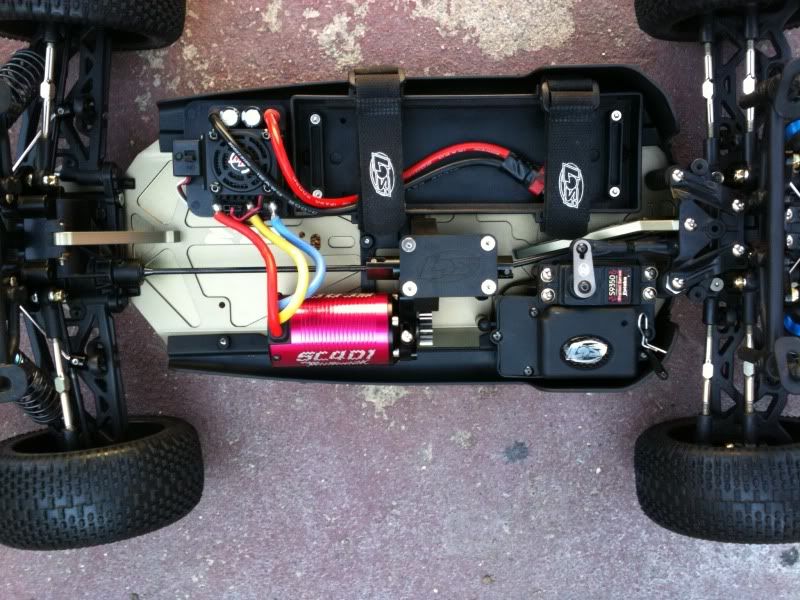 01-06-2012, 03:14 PM
Tech Addict
Join Date: Apr 2011
Location: MI
Posts: 645
---
Wish mine looked that good! I need to shorten the wires on my Tenshock SC411, but I suck at soldering and didn't want to have to re-tin the wires even then I couldn't get the wires to go down into the RX8 posts...it's probably a cold solder mess lol
01-06-2012, 03:28 PM
Tech Regular
---
ahhh i hate hearing and seeing the tlr chassis cracking after i just bought it a week be for the cracks came into play.
01-06-2012, 03:32 PM
Tech Regular
Join Date: Aug 2010
Location: Austin Tx.
Posts: 445
01-06-2012, 03:39 PM
Tech Master
Join Date: Mar 2010
Location: Wyoming, MN
Posts: 1,712
---
Does anyone have a decent starting point for shocks using stock pistons with the "new" springs?
01-06-2012, 03:41 PM
Tech Regular
01-06-2012, 04:03 PM
Tech Master
Join Date: Mar 2010
Location: Wyoming, MN
Posts: 1,712
01-06-2012, 04:24 PM
Tech Master
Join Date: Apr 2006
Location: So Cal IE
Posts: 1,346
---