Tamiya TRF2WD thread
04-24-2010, 03:13 PM
Tech Master
---
Everyone on oople has said the car is standarized to the AE style front axles.
So fitting jconcepts rulux wheels will be a snap.

I plan on pre-ordering this car in a few weeks.
04-24-2010, 03:44 PM
Tech Master
Join Date: Dec 2008
Posts: 1,610
---
It uses pin drive at the back yeah, as it uses the existing Tamiya rear wheels!?
04-25-2010, 01:29 PM
Tech Master
---
04-26-2010, 03:29 PM
Tech Master
Join Date: May 2006
Location: SoCal
Posts: 1,021
---
The blue titanium turnbuckles are NOT included. The body and wing will be getting bundled with the kit, and hopefully the hobby store will sell them together too and not try to make money selling them each individually.
04-26-2010, 05:16 PM
Tech Adept
Join Date: Apr 2006
Location: Las Vegas
Posts: 179
---
Originally Posted by
joelwhite
Funny that Martin wins, has he figured/sorted the 201 out..
04-26-2010, 08:19 PM
Tech Addict
Join Date: May 2008
Posts: 576
Hail Tamiya
---
perfect my B4 is super clapped out and here comes what i would think is going to be the next car to have as far as quality/fitment etc... (think ill cancel my chasis order) Tamiya did their homework and most likely came up with what AE had in mind hence the similarities, you cant re-invent the wheel, its 2wd buggy and the best platform has pretty much came about but tamiya took it to the next level. Most likely this buggy will change 2wd buggy and hopefully put another boom into the rc world. I dont know what AE will do about this maybe just stay with there sc's
but i have been frustrated with ae for a little while and i know im not the only one. And expect to see these alot sooner than later from what ive heard. My b4 will only be for bashing at my local 1/8th scale track now, and it will still due a damn good job
As an AE fan i am not offended one bit
Davidka-you said it, that was an awesome race report
04-26-2010, 08:41 PM
Tech Addict
Join Date: Oct 2007
Location: Brisbane
Posts: 631
---
And I can't see the "large double jump was the bane of many drivers" either, all I can see is some small bumps that maybe pretending to be jumps.
That aside, This new Tamiya is the car I have wanted for years.
And I won't be able to afford one.
04-26-2010, 10:30 PM
Tech Addict
Join Date: Oct 2007
Location: Brisbane
Posts: 631
---
Your right, None of those surfaces could be considered off-road.
Bit of a shame for you guys I guess, Glad that sort of carry on isn't the norm here.
04-27-2010, 06:08 AM
Tech Master
---
The canadian trf site has the details. But it said the body is not included.
I guess it's already out in canada, as in the usa they are trying to
get a body and wing included, as it does come with a set of rims.
My 501x worlds edition was dialed out of the box almost.
I expect this car to be the same way.
Im glad TATER SALAD likes the car, as I am an ae guy at heart as well.
Just the TRF kits are so much more durable. You can practically hit the pipe
on every turn and the car just takes it and keeps rolling.
But I know quite a bit about tamiya's history, Astute, Dyna Storm, now the TRF 201. This will be my 8th tamiya kit. as I have several.
04-27-2010, 07:03 AM
Tech Addict
Join Date: Nov 2004
Posts: 586
---
I added some higher resolution ones to the 2WD gallery now by the way
http://www.oople.com/rc/photos/2010n...in/2wdgallery/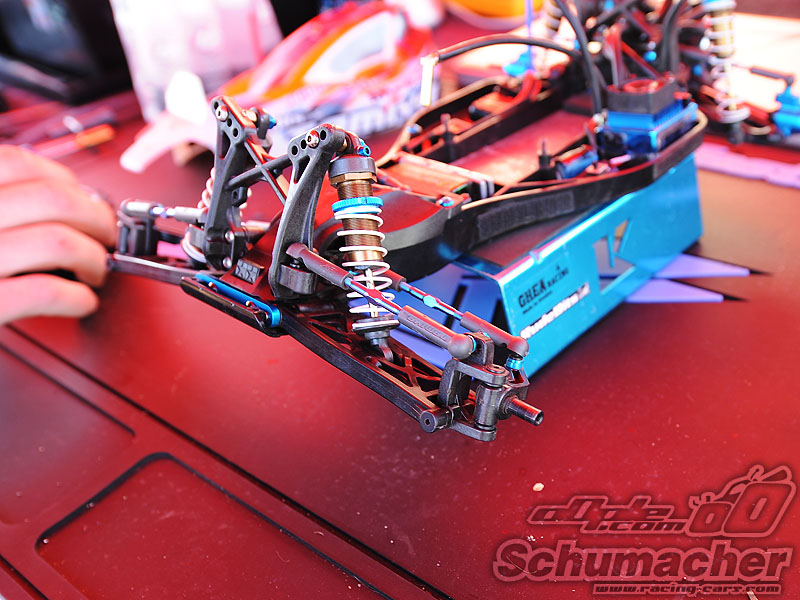 Glad to hear you're racing REAL off road still Metla
- as you probably already know, we don't have the weather for loose dirt tracks in the UK. I'll be racing in Austria next month and Lee will have the 201X there on dirt - so you can always see how it goes there