Durango DEX210 Thread
09-02-2014, 05:40 PM
Tech Champion
Join Date: Dec 2011
Location: Los Angeles
Posts: 5,628
09-02-2014, 07:11 PM
Tech Regular
Join Date: Feb 2013
Location: Newcastle NSW
Posts: 404
Dex210 Motor cooling fan
---
So I didn't see info on how to mount a cooling fan.
So using a longer counter sunk screw for lower shock tower mount and the excess thread on the other side holds onto a 25mm fan.
Have not raced yet with it so it might die quickly from a rock but it clear's the shocks and body etc I also added a wind deflector to streamline the air.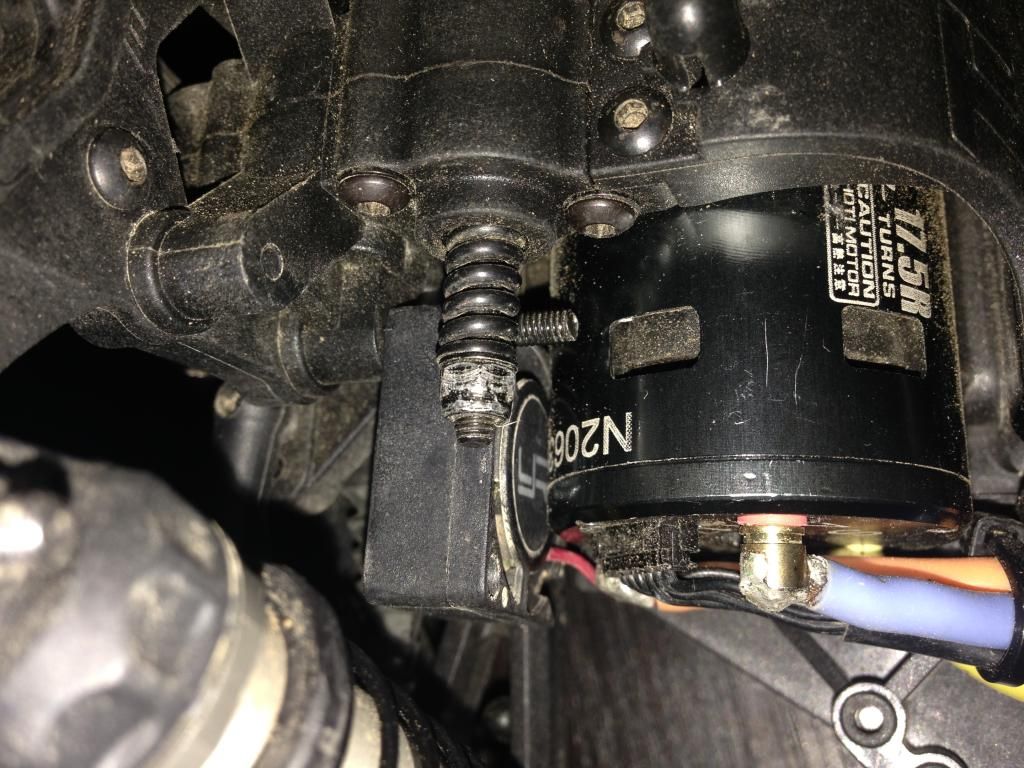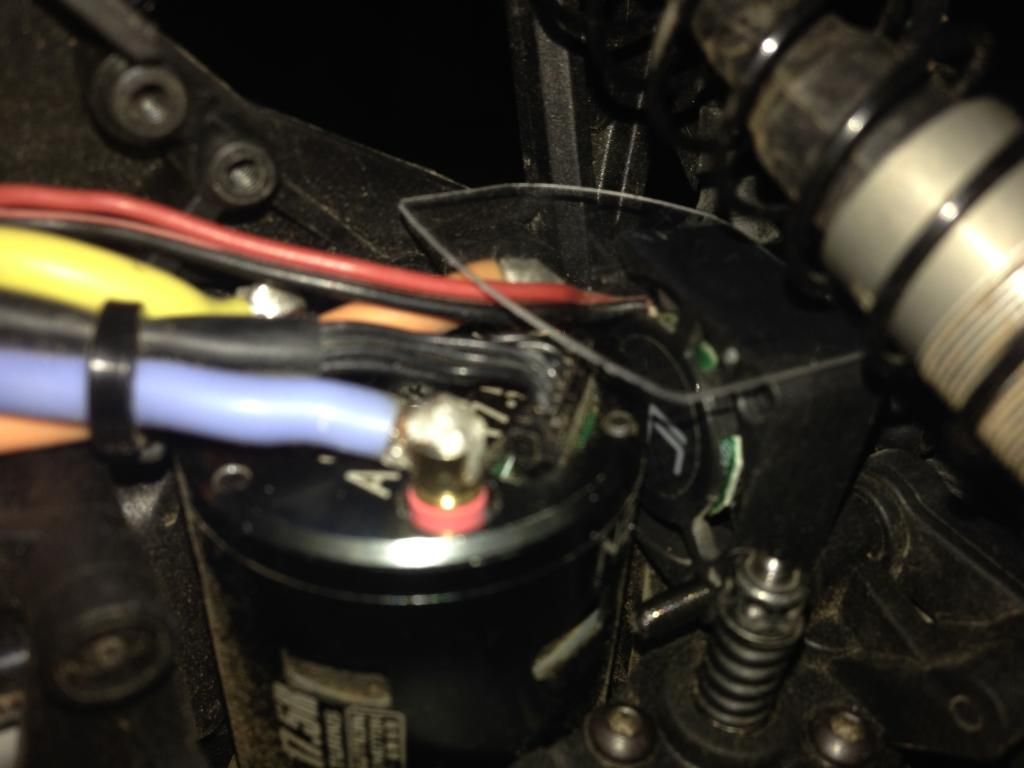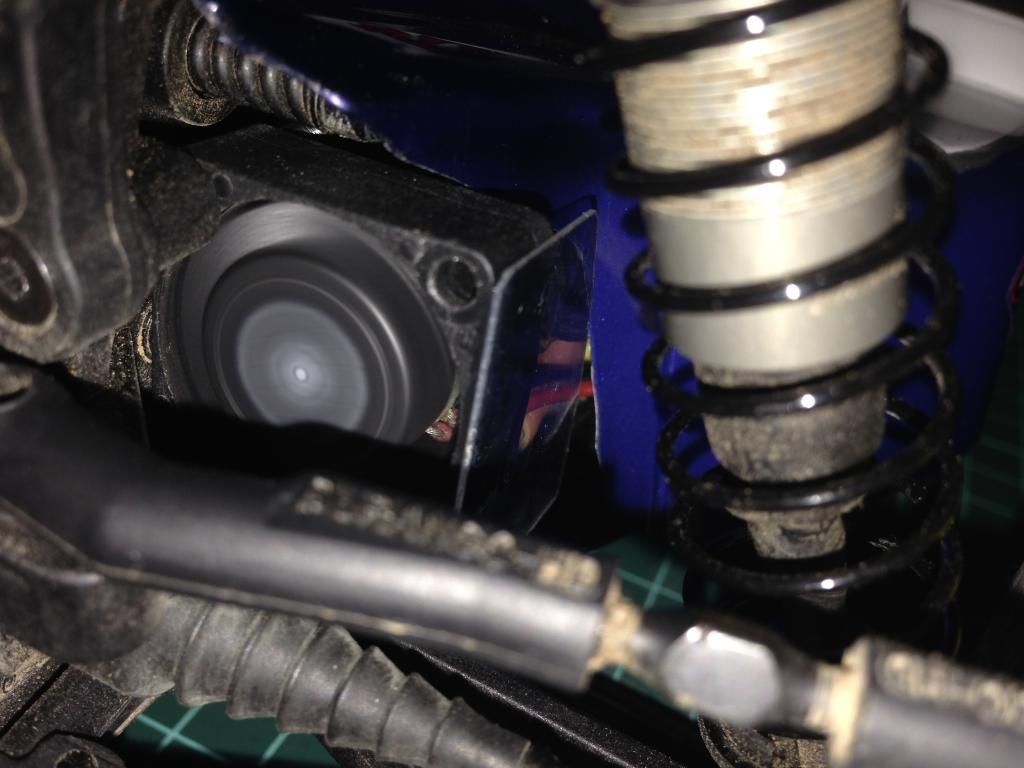 09-02-2014, 07:30 PM
Tech Fanatic
Join Date: Nov 2010
Location: Sydney
Posts: 893
---
I'd actually retired my DEX210 in favour of the new Serpent and only pulled it out of retirement to race on a new carpet track that has recently opened here. I'm going to stick with the shorter v1 chassis because the track is pretty tight.
Nice cooling set up Pittster, reminds me of the Brabham F1 'fan car'
09-03-2014, 01:19 AM
Tech Addict
Join Date: Jun 2012
Location: Austria
Posts: 613
---
Hi ajj,
The v2 side pots will not fit, because the v2 chassis is 8mm longer, than the v1.
09-03-2014, 02:17 AM
Tech Adept
Join Date: Mar 2012
Location: Australia
Posts: 246
---
To all those using a carbon rear tower do you space it out 1mm from the gearbox?
09-03-2014, 03:08 AM
Tech Master
Join Date: Jun 2011
Location: Burnie, Australia
Posts: 1,229
09-05-2014, 02:56 PM
---
Hi all just building a v2 as mid mount and was just wondering was is better....4 gear or 3 gear ?
cheers
09-06-2014, 08:29 AM
Tech Master
---
Hi TTim: 3 gear and 4 gear both have there place depending on what you want to achieve. Personally I prefer 4 gear most of the time but this is mostly due to the tracks I usually run on. I run at OCRC and SCVRC here in Southern California and the surface is a nice high grip clay indoors. So traction is pretty consistent. As with anything it's best to try it to see how it feels to you and notice how it makes the car different.
A couple of very general notes about the differences in handling:
MM4: The car will respond to throttle and braking much more than with a 3 gear setup. This is due to the rotation of the wheels and transmission and there relationship in terms of direction. The car will transfer weight to the rear on throttle and on braking transfer weight to the front.
MM3: The car tends to drive flatter and respond much less to throttle and braking. Same reasoning here. The direction of torque on the motor versus the wheels and transmission, these are the two largest inertial bodies interacting with the car.
I've found this to be very helpful, especially the diagrams.
http://www.team-durango.com/blog/201...onfigurations/
I've found an easy way to see and understand this is to hold the car ready to run and give it throttle and brake and see how the car wants to nose up on throttle and nose down again when you hit the brakes. Switching to MM3 will lessen this effect. Hope that helps!
---
Last edited by 13Maschine; 09-07-2014 at

04:25 PM

.
09-07-2014, 01:45 PM
---
Thanks 13Maschine.
09-07-2014, 04:19 PM
Tech Master
---
Definitely, I'm sure some of the other guys here will jump in a bit eventually too. Tell us about the track that you run on and how you make out, I'll do my best to help you get dialed!
09-07-2014, 05:43 PM
Tech Addict
Join Date: Jul 2012
Location: Sudbury, ON, Canada
Posts: 660
---
TTim,

The website Durango Fansite is a great resource. If you go to tips it brings up several durango blogs that aid in assembly.
09-08-2014, 12:40 PM
---
ok thanks everyone for your help.
09-08-2014, 02:54 PM
Tech Master
---
Has anyone run the Exotek Graphite chassis? Comments, love it, hate it etc. Thanks!

Dave
09-08-2014, 03:00 PM
Tech Elite
Join Date: May 2008
Location: Ottawa, Canada
Posts: 2,192
---
it looks pretty
09-09-2014, 03:55 PM
Tech Regular
Join Date: May 2012
Posts: 390
---
You want 4 gear for mid motor!