2009 VINTAGE OFFROAD NATIONALS OFFICIAL THREAD • SEPT 18-20TH
07-23-2009, 10:02 PM
Tech Champion
---
Here is my Vintage entry:
07-24-2009, 04:52 AM
---
I am in the process of getting these ready to run. I cannot wait!!! I have always wanted to run in something like this.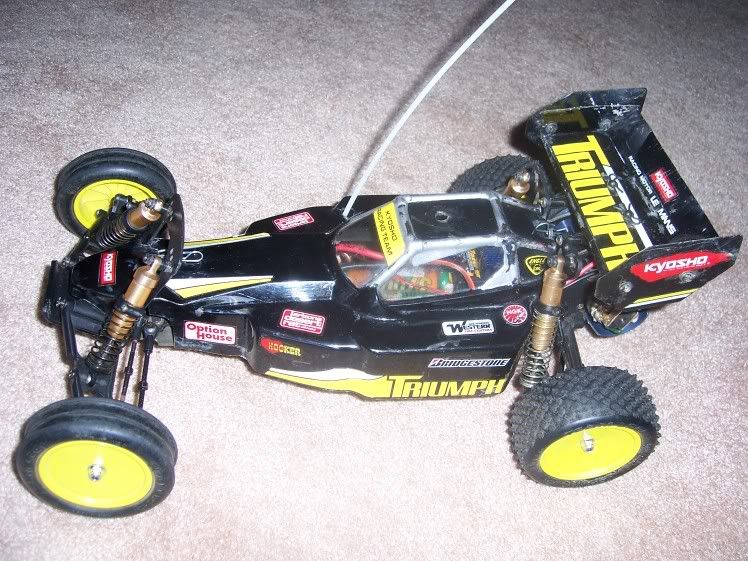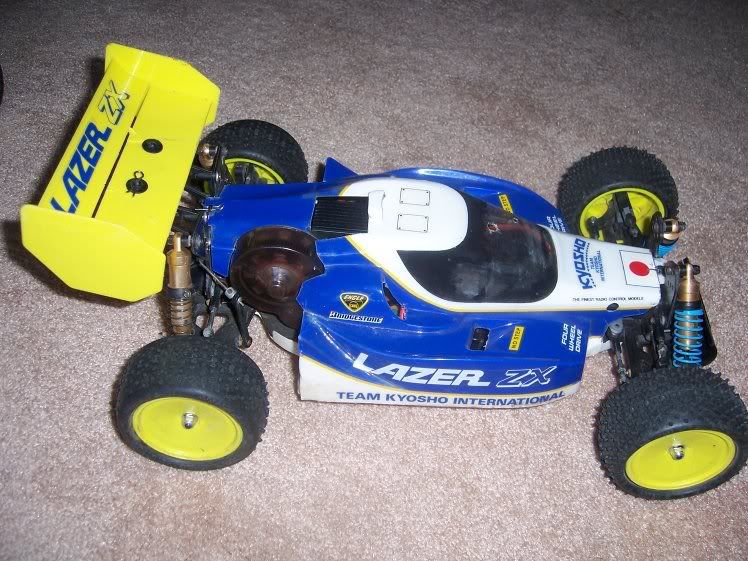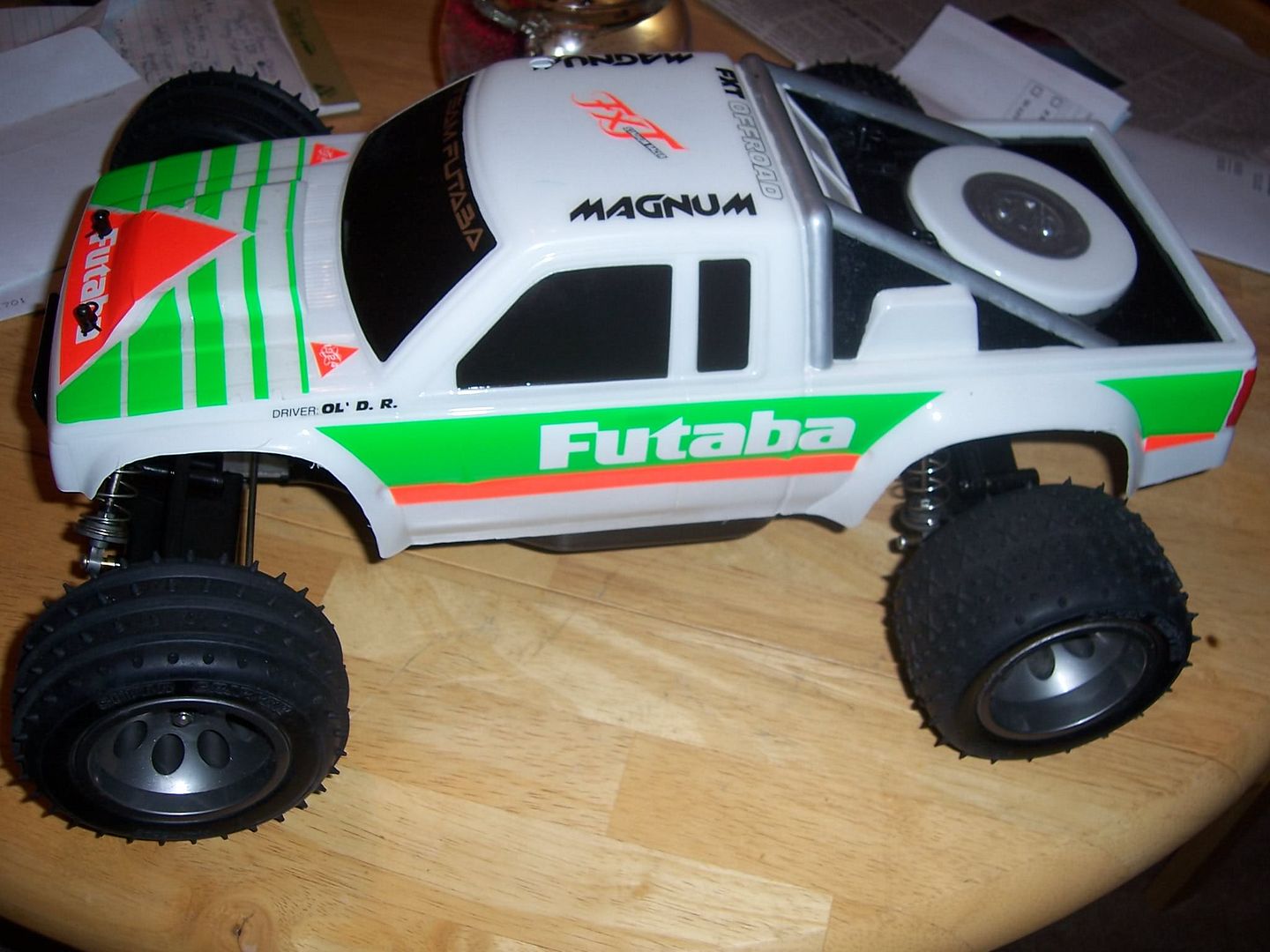 07-24-2009, 08:38 AM
Tech Champion
---
Nice Fleet.!! I am a big Schumacher and Kyosho fan of the era. The Lazer was unstoppable by me and a few others when it was in its hayday. It probably can still be pretty competitve as is. I almost got a ZX-r instead of the Procat. I have a few ideas up my sleeve for the Kitty. The Triumph was one of those cars that looked killer, and performed as good as it looks, but was always put to the back when compared to the car of the minute being RC10's or Losi's. But it again is a equal when matched against it. I ran a Cougar Works sponsored by Schumacher when this hit the market, and it was really similar. I liked the belt trans. Schumacher went away from the original belt design to a conventional 3 gear trans.
Again, alot of nice cars. see you trackside. I will be setting my car up soon for weekly racing to practice with it.
07-24-2009, 10:28 AM
---
Here's 2/3 of Team Tecnica:
Associated 10T and Losi XX, I'm waiting on a Tamiya Bearhawk and Scorcher Beetle Body to run in classics class.
07-24-2009, 10:33 AM
---
the fxt, a great truck sadly just had the wrong brand name on the side. coulda been much more. nice find!

and wow a triumph, 4got bout that car!!!

R
07-25-2009, 09:46 AM
---
Ok all you vintage people, RCHR is planning a pre vintage nats "tune up race" in approx 3 weeks, lookin for feedback and possible attendace numbers. All of the vonat rules and classes will apply. So shake the dust off them cars and come down to get some track time in and get them dialed in!!! Look for a post on the date within the next week on this thread and also the RCHR thread. All input would be greatly appreciated.
Thanx Steve
07-26-2009, 12:20 PM
---
Ok, it looks like the date for the Vintage "tune up race" is going to be on SUNDAY AUGUST 23 at RCHR, get em ready, and spread the word
07-26-2009, 03:01 PM
---
I'll try to be there, I just gotta make sure that I don't miss any Sunday Church Services from now till then...
GOD's First,
07-28-2009, 07:12 PM
Tech Champion
---
07-28-2009, 10:20 PM
---
Here are my three entries:
Tamiya Bearhawk -- Classics Class
RC10T -- 2wd Truck Pro Class
Losi XX -- 2wd Buggy Pro Class
07-31-2009, 04:34 PM
---
I will be handing out trophys to the top three in all classes for the "tune up race"
07-31-2009, 06:13 PM
---
man this race is comin up faster than u know it. gotta get on my stuff!

R
08-09-2009, 08:22 PM
Tech Champion
---
I started tunning my vintage 4wd already. Its fast......
08-11-2009, 05:34 PM
---
Due to lack of responce for the tune up race it will not be happining.
08-11-2009, 08:35 PM
---
Thanks for the Effort Steve, but you know how these things are, people get really excited about things like this, then they don't show up when it matters.
I'll be running my XX when ever I can, and my 10T will be in running condition as soon as I can get me a servo and motor for it.
I don't want to take the T4 apart just yet.