Well I have been running a converted Kyosho ST-RR for almost a year now and have been very pleased with it. I recently got a Losi 8ight buggy and was so impressed with it I decided to pick-up the losi truggy as well. So I am in the unique position of having two very capable brushless truggies and I thought I would share a few of my observations. Please keep in mind these are just my opinions.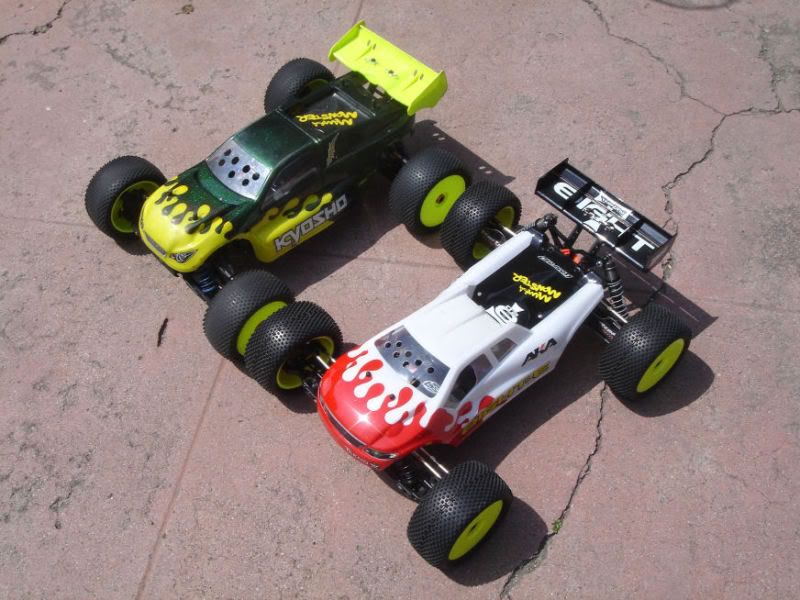 Side by side. Kyosho = Classic body styling, Losi = function over form body style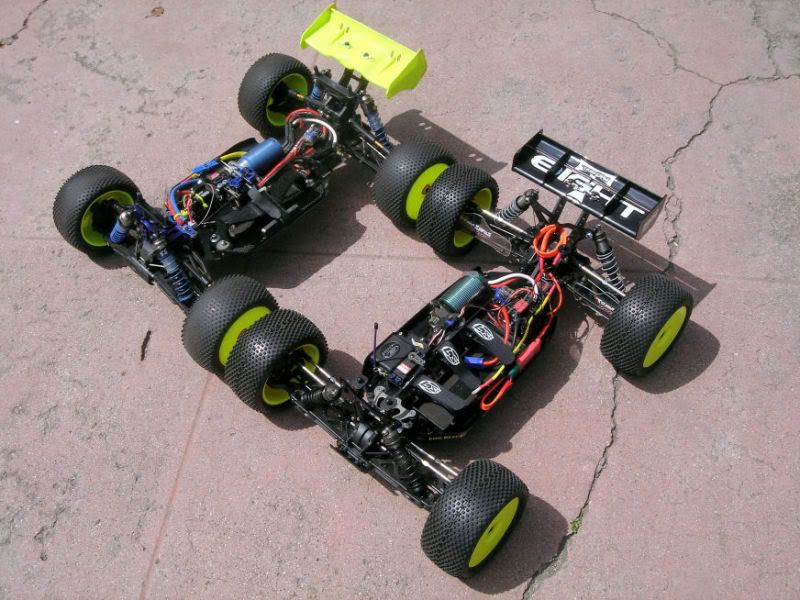 The contenders: Kyosho, TeknoNeu 1515/1Y 2200kv, mechanical disc brake front/rear, MMM ESC, RC-Monster mount, custom battery tray, 50/16T gearing on 5s. Losi, MMM 2200kv motor and ESC, Losi brushless conversion kit, uses motor brake, gearing 48/16T on 5s.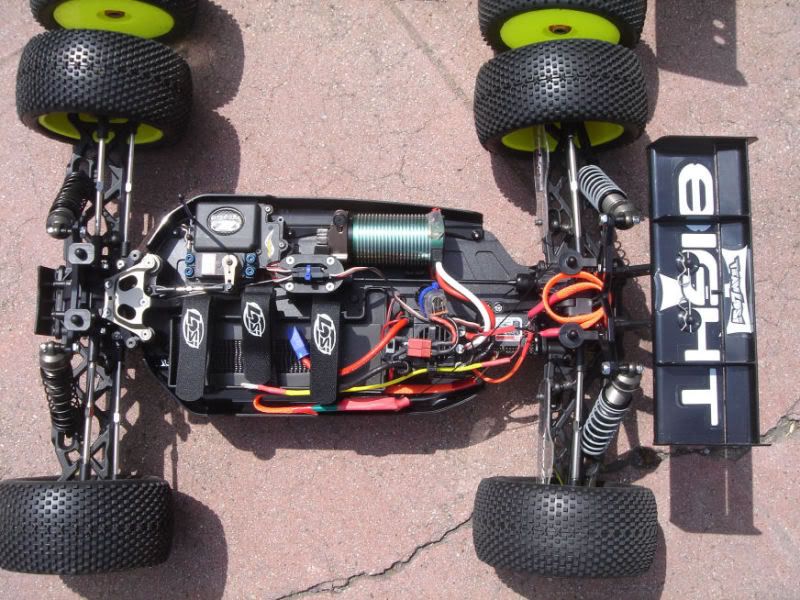 In this corner we have the contender, started as a Losi 2.0 Race Roller, parts seem to be of good quality, fit and finish is good, unique design, Layout allows for the battery (heaviest part) to be closer to the centerline, has longer chassis, uses smaller 14x8 bearings in the carriers, diff can now be shimmed, using Smart Diff technology (center), must use Velcro in Battery tray to keep front of tray from breaking. Parts are plentiful and reasonably priced. Losi is slightly lighter (6 lbs 12 oz). Out of the box one axle pin was broken and there was heavy binding in the rear diff that required re-torquing of the screws. Losi includes extra springs for tuning.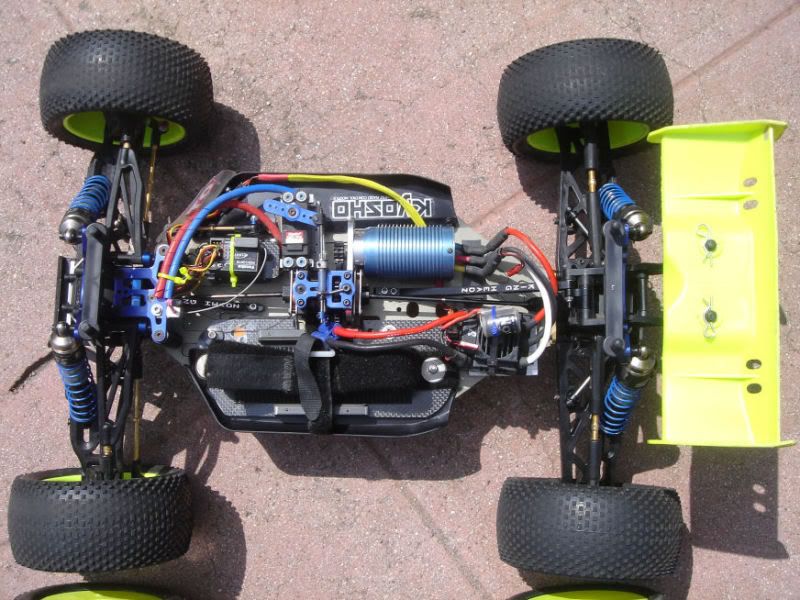 And in this corner we have current Champ, started life as an ST-RR Pro kit, Ran one race season nitro powered, then converted to brushless about 8 months ago, Parts are very durable and well made, proven design, has the longer chassis which really enhanced the handling, mechanical brakes allows adjustment of brake bias (I have it set for more rear bias to help the truck pivot), uses standard 16x8 bearings in the carriers, uses standard diffs, originally came with aluminum diff gears that did not hold up well with brushless power, replaced with hardened steel gears, handling favors a smooth driver, truck is fast and stable, parts are harder to find and more expensive. Weighted in at 7 lbs 4 oz. No issues with the kit or assembly, other than the fact you do have to put it together (which can be a good thing). Stock springs were too soft had to purchase optional heavy springs.