Vintage Off-road R/C Thread
09-24-2008, 04:10 PM
Tech Master
Join Date: Jan 2007
Location: Oregon
Posts: 1,632
---
I have quite a few Gold Tub RC10s as well as 2 10Ts and a Team Car and a Graphite RC10 that I race in my LHS Vintage class.


MOmo
09-24-2008, 06:10 PM
Tech Regular
Join Date: Apr 2006
Location: Buffalo, NY
Posts: 292
---
Just finished stripping/repainting the body. Decided to bring it with me to the 1/8 track and give it a whirl after the days racing was over. Shelfs are for books not RC cars!
BTW, It's Spaz Stix color changing paint, backed with black, which is why the color looks different in the two pics. Running an original Slot machine motor and a 5000mah lipo believe it or not! Was so much fun it brought me back to my childhood. The Wild One was my first RC car, got it in 1985 when I was 8. This is a 2nd one I built about 12 years ago and is still in near mint condition. The 23 year old 1200mah NiCd (with ROAR approved hard case
) actually charges and works just fine amazingly, just not too much punch.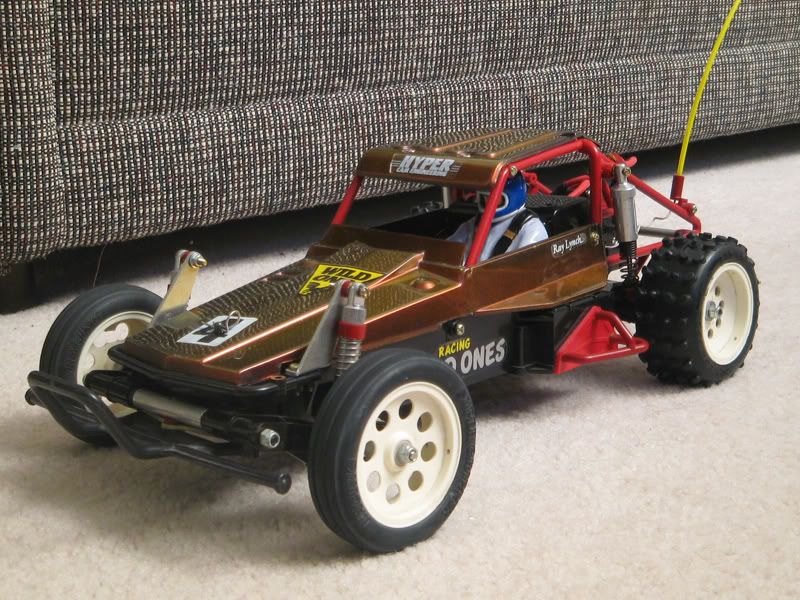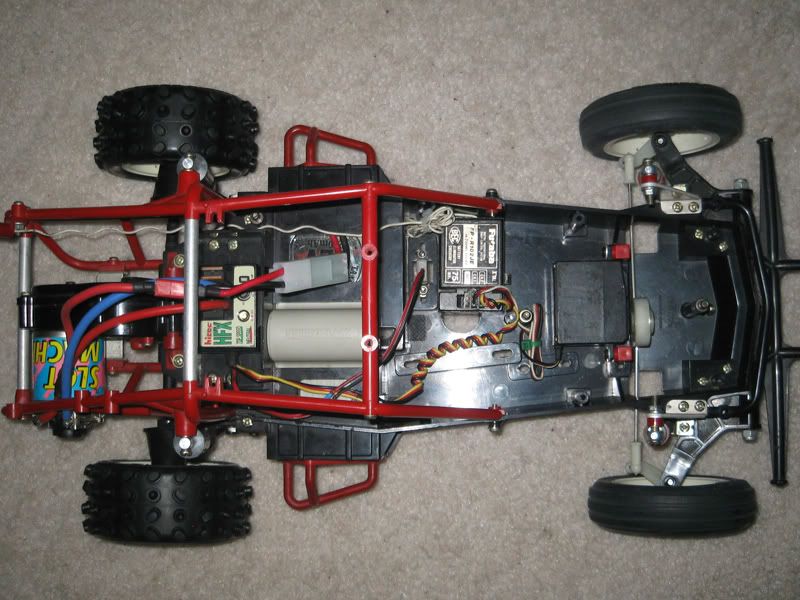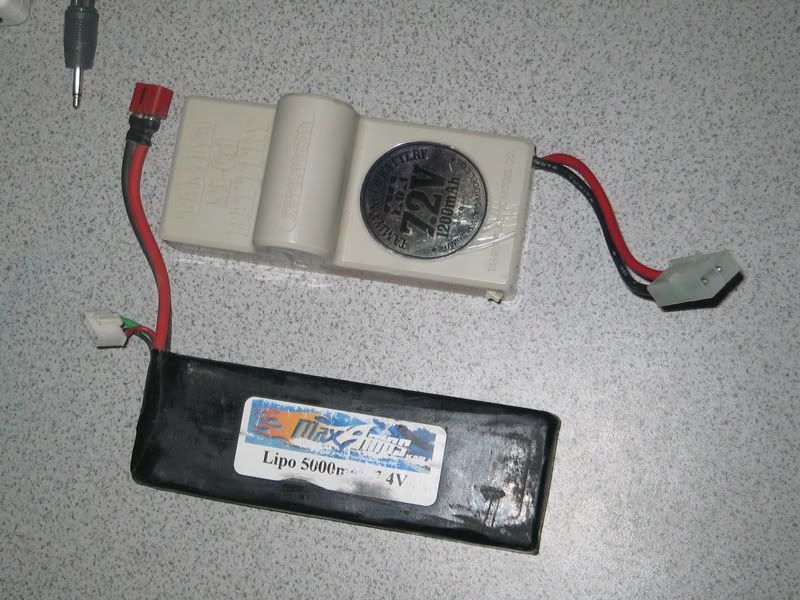 09-27-2008, 02:05 AM
Tech Fanatic
Join Date: Jul 2002
Location: Jakarta...lah
Posts: 933
09-27-2008, 05:59 AM
---
09-28-2008, 02:15 PM
Tech Rookie
Join Date: Mar 2002
Location: Southern California
Posts: 18
---
My green RC10 on page 1 of this thread is the A&L version with the cast aluminum arms.
06-29-2010, 02:28 AM
Tech Rookie
Join Date: Apr 2010
Posts: 13
---
Some pic from my Losi LXT
10-30-2010, 09:13 AM
Tech Adept
Join Date: Dec 2001
Location: Amarillo, TX
Posts: 248
---
Does any one remember the MIP 4wd. conversion for the rc10?
10-30-2010, 11:18 PM
Tech Master
Join Date: Aug 2009
Posts: 1,315
---
I used to have a brand new, never ran Kyosho Lazer ZX-R. A friend gave me the kit that had been sitting in his basement for years. Built it up for fun, never planned on running it. Then I sold it, wish I never did that!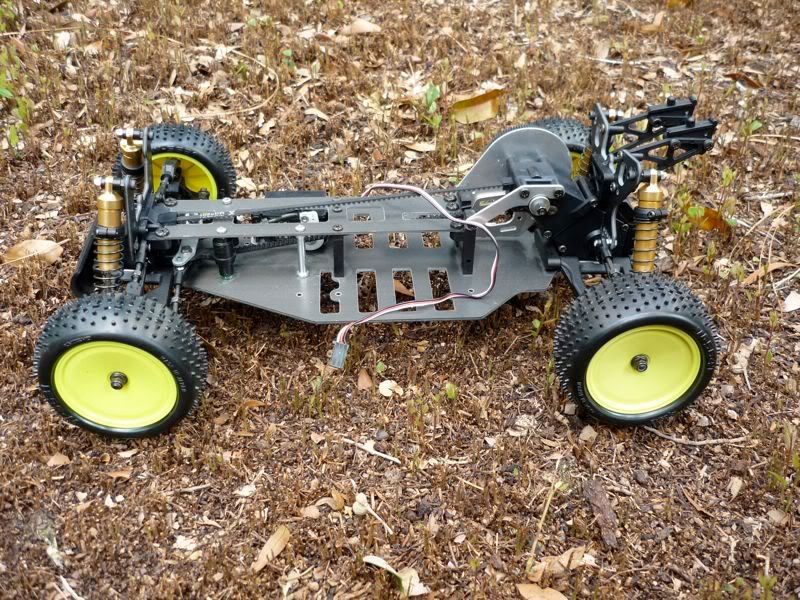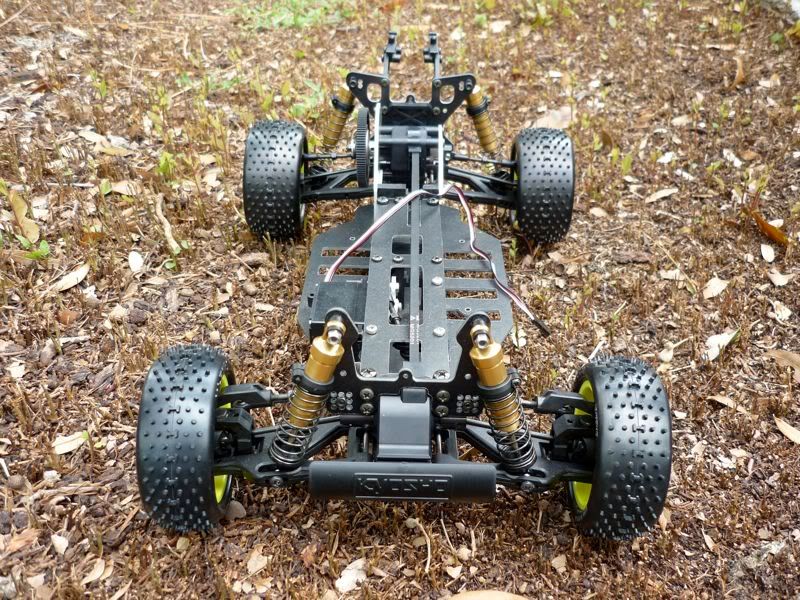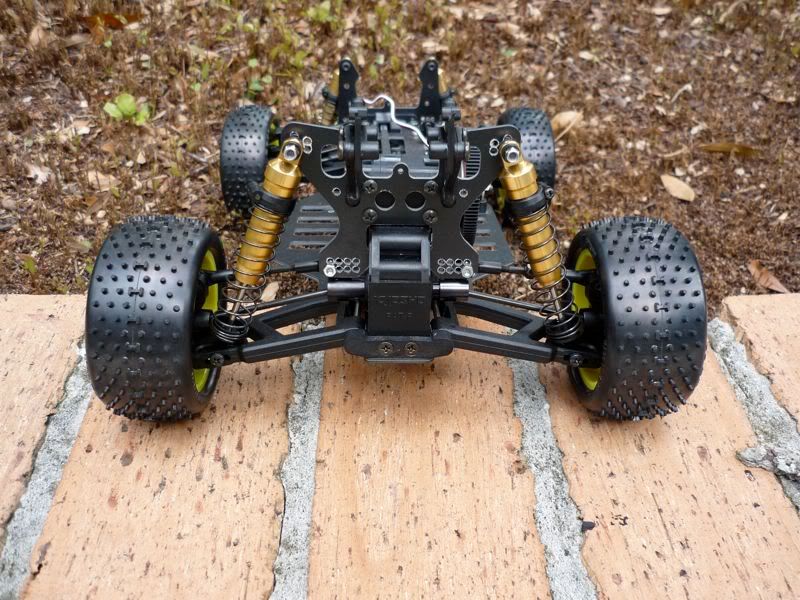 10-31-2010, 02:22 AM
Tech Apprentice
Join Date: Nov 2007
Posts: 64
---
fibre-lyte in the uk made them aswell.its still up on there website,so pretty sure they still make them to order.
pricey though
10-31-2010, 11:13 AM
Tech Master
Join Date: Jan 2004
Location: Portland, OR
Posts: 1,253
---
Here are some of my vintage cars.
Kyosho 250R 3 Wheeler
Curtis Husting replica RC10
Custom graphite RC10
RC10 Worlds car
Custom RC10 with SandScorcher body
10-31-2010, 11:25 AM
Tech Master
Join Date: Jan 2004
Location: Portland, OR
Posts: 1,253
---
Some more................
Box Art RC10
HPI RS4 Pro turned off road
MRP Pro110
And here is one of my all time favorites, a Hirobo Rockin City 44b.