1991 Dual VXL Project
02-16-2008, 11:49 AM
Tech Legend
---
You do got some heft there. If you know anyone with the LST style shocks, may be worth a comparison between the kyoshos.
02-16-2008, 11:37 PM
---
Will do. Thanks for the helpful info.
02-17-2008, 12:07 PM
Tech Legend
---
No problem. I am excited to see some videos of the vehicle and how well it performs.
02-17-2008, 10:53 PM
---
Hopefully it does well. Added the dual 11.1v 3S 20c-30c 5000mah lipos. They fit perfect. I also made a dual battery harness/connector using the pics and drawings provided by UNSLOW and Suicideneil. Thanks fellas. I should get my tranny gears late this week as well as my new shocks. The complete rig with lid came in at 11lbs and 6ozs. Once I have everything shaken out and runs smooth I will lighten the rig by a couple of pounds and see how fast she can go. I plan on using one battery (12ozs), one steering servo (2ozs), smaller wheels and high speed tires or 1/8 foams. Vids coming soon.
02-17-2008, 10:54 PM
---
A few more shots.
02-24-2008, 01:17 PM
---
Almost complete. Added kyosho threaded aluminum shocks. Installed steel tranny/diff gears. Here are some pics of the MRC TK with the XTM Mammoth body I received when I purchased the roller. I have yet to paint the JConcepts body. The rig is ready to roll. Been raining all day here. I will report results as soon as I have some. I am starting a second MRC Thunder King project. This second project will be a high speed racer. Low to the ground and using all lightweight RPM arms and suspension components. All ready got all the parts.
02-24-2008, 01:19 PM
---
A few more lidless shots.
02-24-2008, 02:09 PM
Tech Legend
---
Do your batteries have velcro on the them to hold them still?

If you find the time, you may want to built either some side walls for the batteries or use some sort of plastic mud guards like 1/8 scale buggy.

Very nice. You do any custom machining of parts for sale?
03-24-2008, 10:25 PM
---
Update: After replacing a broken bulkhead, I decided to lighten up the MRC by replacing the aluminum arms with RPM plastics. I also replaced the castor and knuckles with plastic. I also switched to a lighter wheel and tire (road rages) combo. In all I save about 470 grams. I have 2 new controllers on the way to allow me to run on dual 4S with the velineon motors and some new energy 4100mah 4S lipos. My setup is down to 10.5lbs (4762g).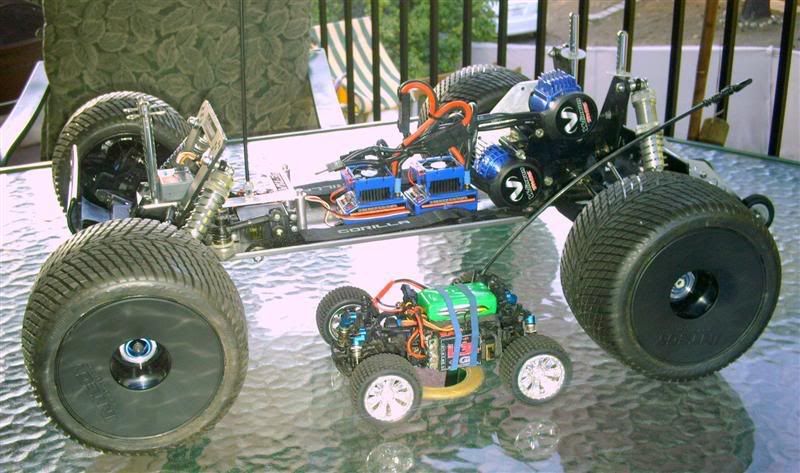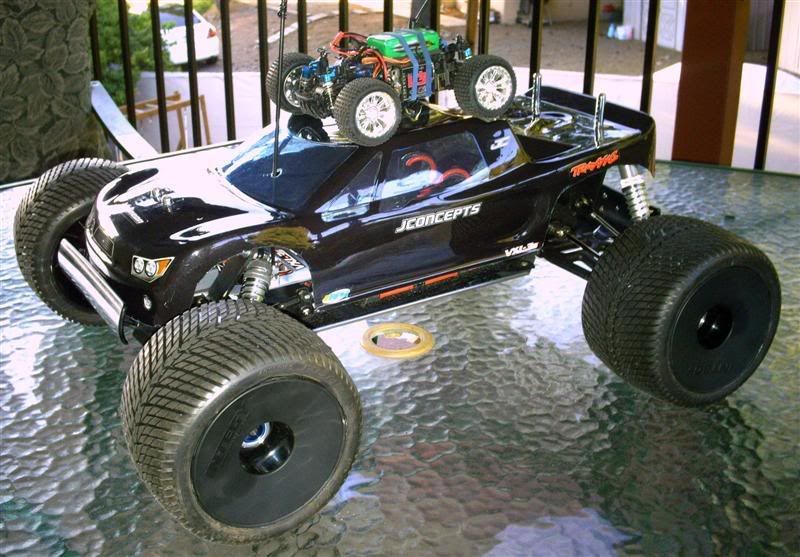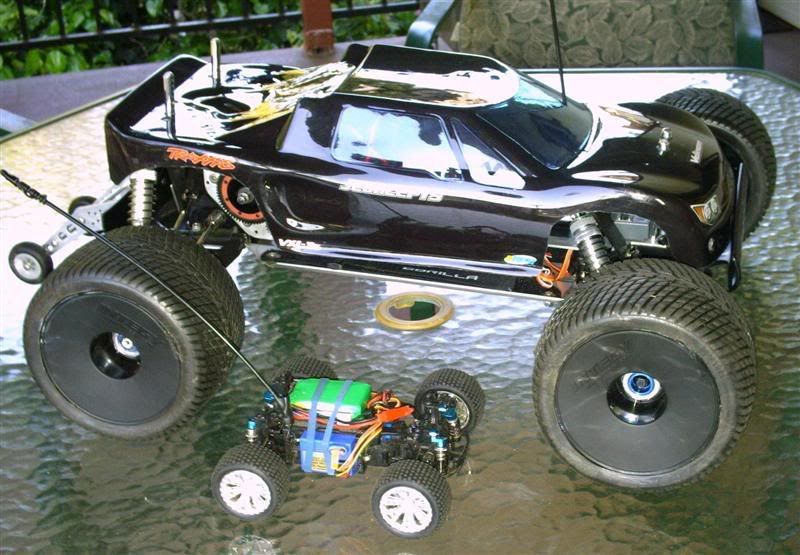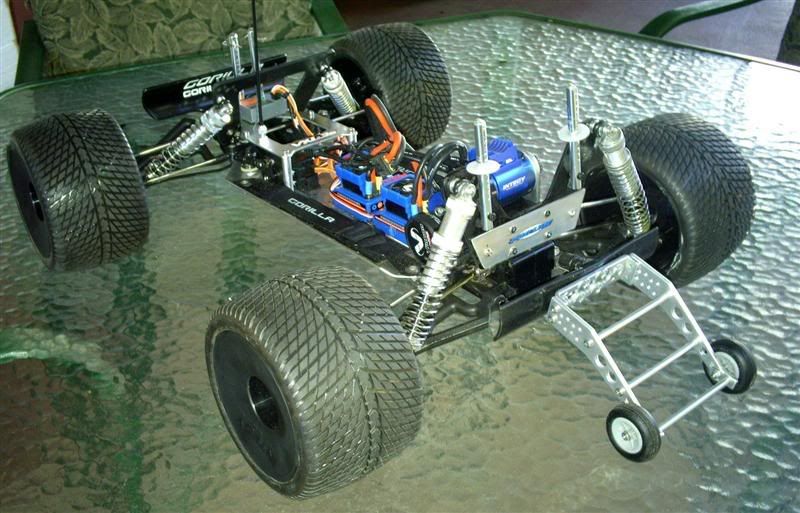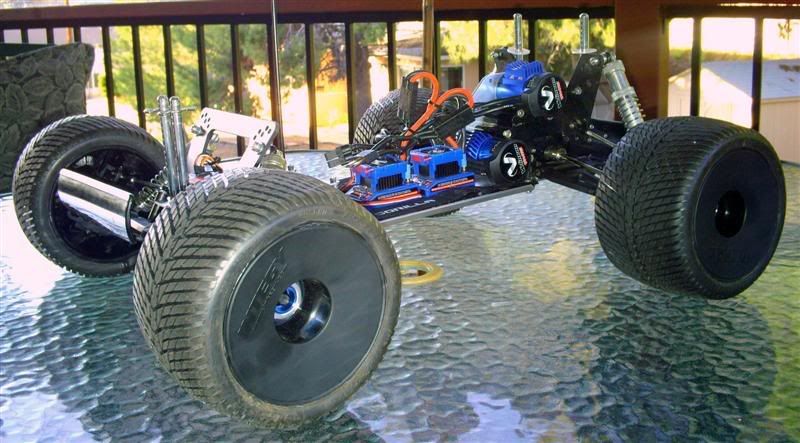 11-05-2008, 05:29 PM
Tech Legend
---
any new info on this and pics plus details on your latest version?

How much was bolt on and how much was custom machining for your latest creation?
11-05-2008, 05:45 PM
Registered User
Join Date: Jul 2005
Posts: 7,171
---
thought world scale was somethin far later than 1991. more 94/95???

still ur work is indeed far above average, keep it up.

R
Currently Active Users Viewing This Thread: 1
(0 members and 1 guests)
Posting Rules
You may not post new threads
You may not post replies
You may not post attachments
You may not edit your posts
---
HTML code is Off
---