20 Minute Electric Main Li-Po Truck Class
07-09-2007, 02:37 PM
Tech Master
Join Date: Jun 2004
Location: NC by way of NorCal
Posts: 1,326
---
Hi Scott, The chassis is the same as a MF2, as Cola says it is just a hybrid of a MF1 and a MF2 and even a CR. I run the MF2 front arms, Gen I tranny, Gen I rear end with the trinity aluminum rear hubs with the vertical ball studs. I also had the CR steering rack on it, but I took it off, I think it had too much steering for large off road tracks (but I really liked it on my stock truck, yeah the one you got
). I still run all graphite, I like the all graphite truck and some people like the non graphite chassis better. I like this hybrid truck better than my MF2 truck I had, and I even liked my regular MF1 truck better than my MF2 truck.
07-10-2007, 11:25 AM
---
I ran your MF1 for a few weeks and now I'm back to my MF2, there's definitely a difference that I can't put my finger on. I agree on the CR steering rack. I took it off on Sunday and noticed a HUGE difference on exiting turns. Our track is very dusty and doesn't hold water well so it's always a challenge to get the rear-end to stick, I didn't expect putting the original steering setup on would have that kind of effect!
07-15-2007, 11:30 PM
---
ECNS Race #5 at the Tiltyard in Dayton, VA.
What a great track with alot of elevation changes and big jumps with some serious air time!!! The World Famous Tiltyard lived up to it's reputation and Homer Allman's track building expertise showed!!!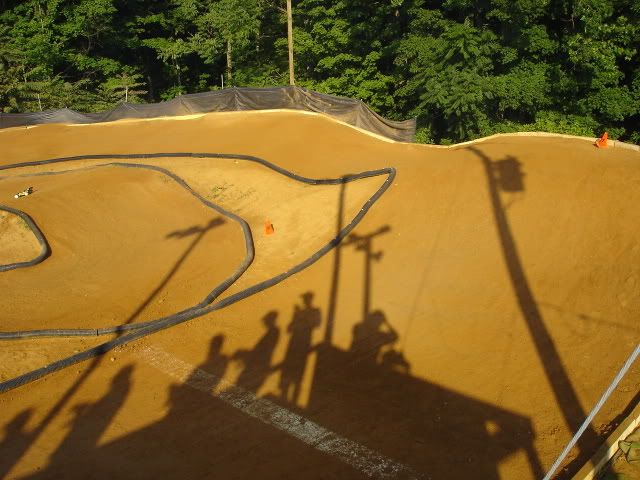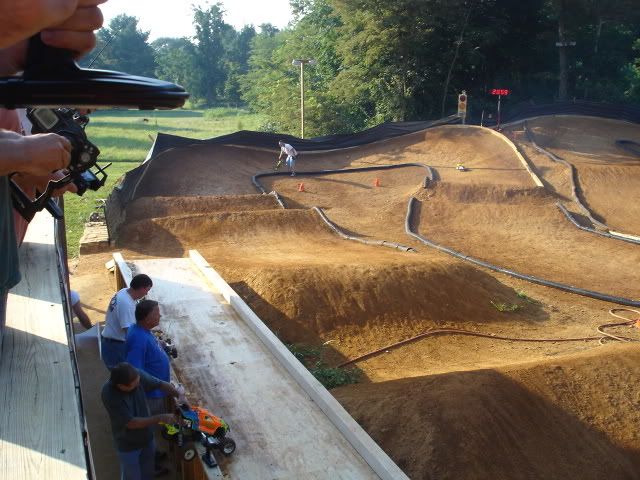 After qualifying was over, Chris Crews a Past Pro Series 1/8th scale Buggy National Champion made a quest appearance and TQed with the Novak powered T-4.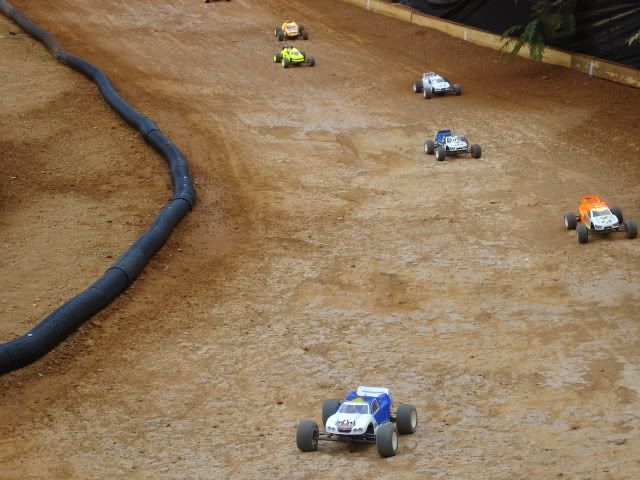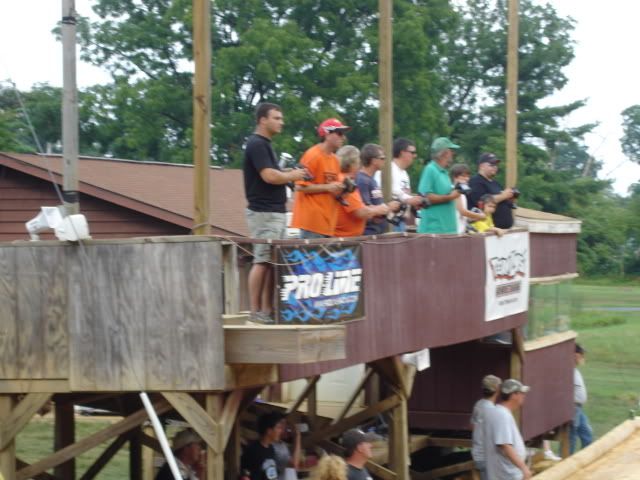 The "A" main started with Chris Crews leading the first 3 laps and a hard charging Dereck Martin chasing him down to led lap 4.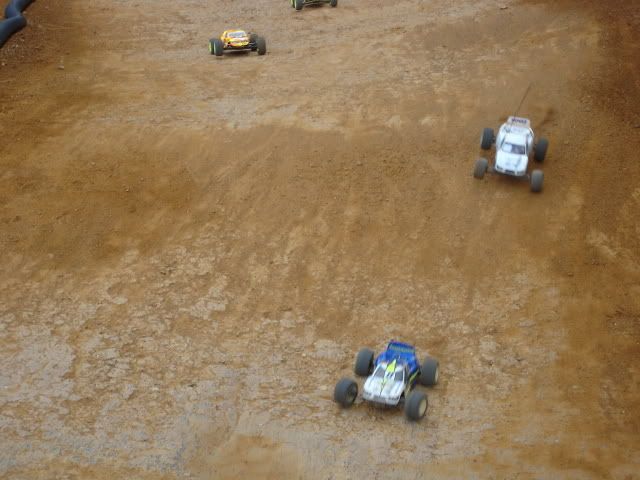 Crews was going to have none of that and took back the top spot on lap 5 leaving Dereck Martin, Dennis Allison to do battle while the battle for the 4th spot was being hard fought for by Tim Hepler, Doug Tudor and Tim Habuik.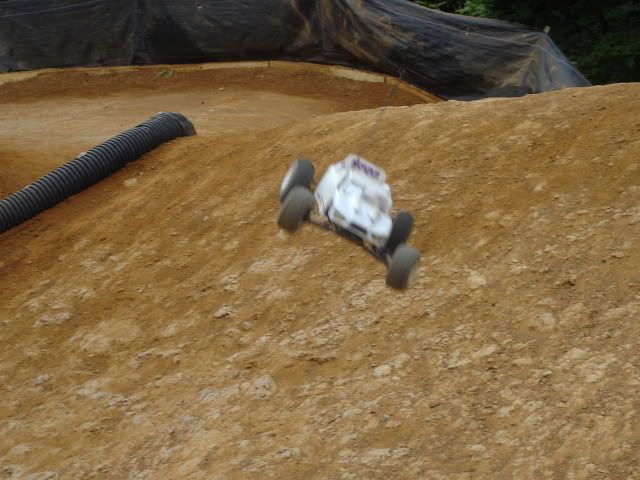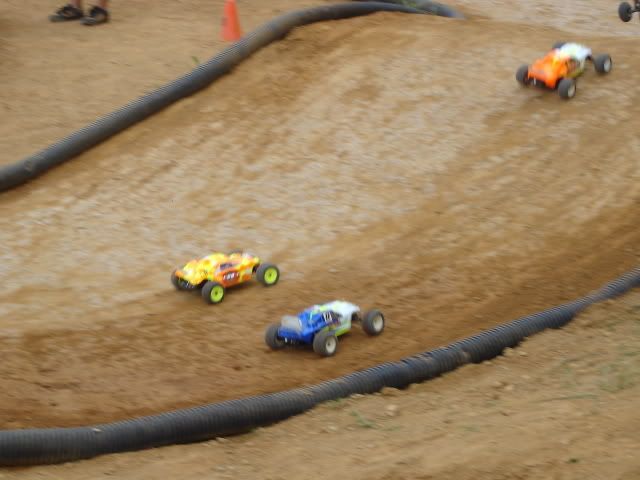 The race settled down with Crews, Martin, Allison, Hepler and Tudor as top 5 running order until just past half way Crews and Martin developed problems shaking things up.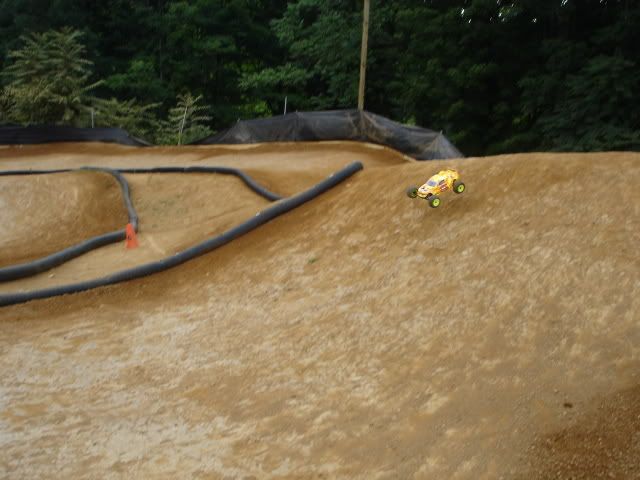 On lap 25 Allison took the lead with Crews struggling with a broke shock tower holding 2nd and Hepler and Tudor moved past the struggling Martin for 3rd and 4th spots.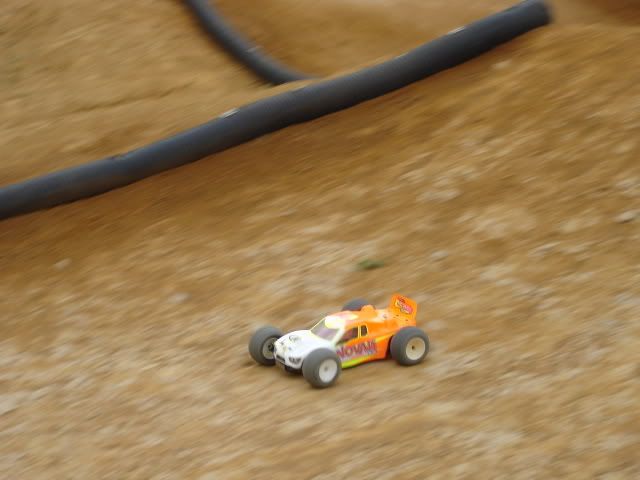 After Crews and Martin came charging back from problems they fell a little short with the race finishing by Dennis Allison taking his first Pro Truck win of the year followed by Chris Crews, Tim Hepler, Doug Tudor and Dereck Martin as your top 5 finishers.
Congrats to all the Pro Truck Class for a great race.
Need to mention the top 3 trucks were all Novak Spread Spektrum GTBs with 5.5 motors in Associated T-4 trucks!!!
Allison, Dennis 42 20:12.584
Crews, Chris 40 19:41.953
Hepler, Tim 40 20:20.847
Tudor, Doug 39 20:01.423
Martin, Dereck 39 20:11.033
Habiuk, Timothy 32 20:33.931
Mitchell, Tanner 30 20:22.176
Pettit, Barry 20 20:02.760
Manning, Darrell 4 2:27.110
Bostic, Greg 0 DNS
See everybody for ECNS Race #6 at the Farm II Raceway in Charlotte, NC on September 8th or the Farm is also having a club race on July 21st too.
07-16-2007, 09:35 AM
---
Looks like an advertisement for Team Associated....
07-16-2007, 09:52 AM
---
Doug, I agree. But read my last post on the thread about Losi not sending a team to the worlds.
07-16-2007, 09:55 AM
---
I saw it right afer I posted here. I have been thinking about running a Kyosho buggy this winter.
07-16-2007, 10:01 AM
---
Me too. I'm going to run Mod Truck and 4wd for sure, and either Stock Truck or get a Kyosho 2wd. It's going to be so much easier to run more classes with brushless and lipo's. <----- ANOTHER BENEFIT TO LIPO AND BRUSHLESS!!! I bet Ryan would be interested in pushing the 20 minute Pro Truck class.
07-16-2007, 10:43 AM
07-16-2007, 11:38 AM
---
You know, I didn't notice that. 1st, 2nd, and 3rd have the same huge Novak stickers in the same spots, AND their paint schemes are almost the same, just different colors! Did Novak just hand these trucks out and say, "here, race these"?
07-16-2007, 11:55 AM
---
07-16-2007, 12:18 PM
---
Craps, were there any Losi trucks in the top 10?
07-16-2007, 01:26 PM
07-16-2007, 01:41 PM
---
Ouch.
07-16-2007, 04:50 PM
Tech Master
Join Date: Jun 2004
Location: NC by way of NorCal
Posts: 1,326
---
Craps- Thanks for the update. I had a good time
.
Scott54- Yes... I finished 4th with my Losi. My truck was horrible in the main. But that is the way it goes sometimes. Craps sponsors the winner, Dennis, and let Chris Crews run his spare truck for this race. I pit with Craps and Dennis in Dennis's trailer at every race I go to with these guys. It isn't easy being one of the few Losi's left racing in my class. All those damn ASSociateds
, but it is all good. We all have a good time
.