20 Minute Electric Main Li-Po Truck Class
06-03-2007, 08:18 PM
---
ECNS #4 Pro Truck Race Report at Rodslingers Raceway in Griffin, GA
What a great place to race with a very unique crossover and alot of elevation changes.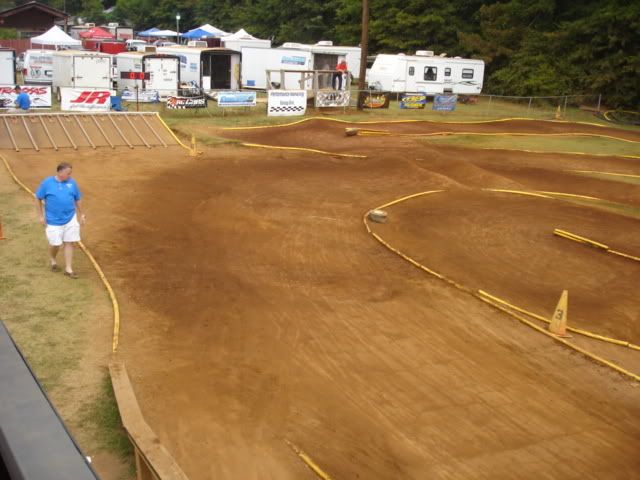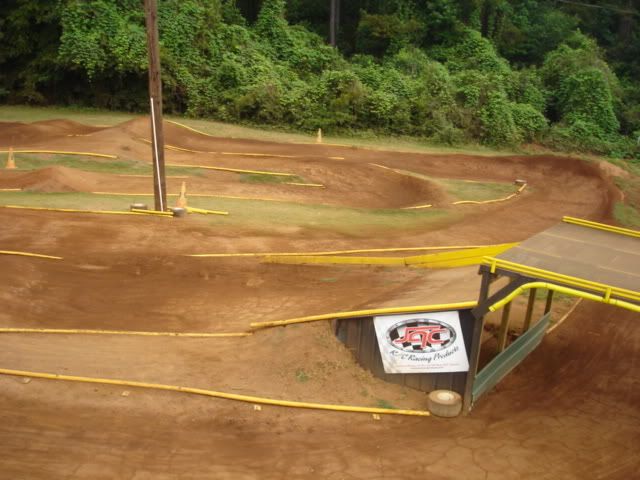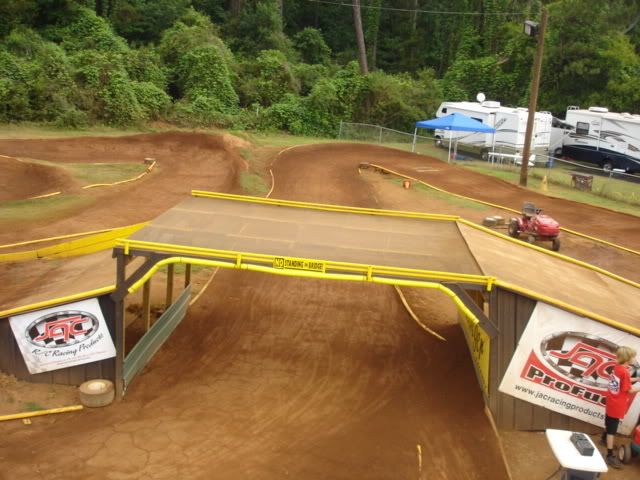 After a hard fought day of qualifying, Barry Pettit TQs with his Novak powered T-4.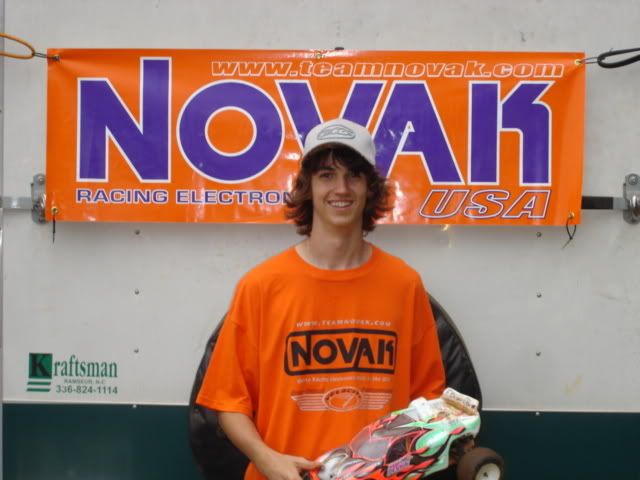 The Pro Truck gang ready to do battle!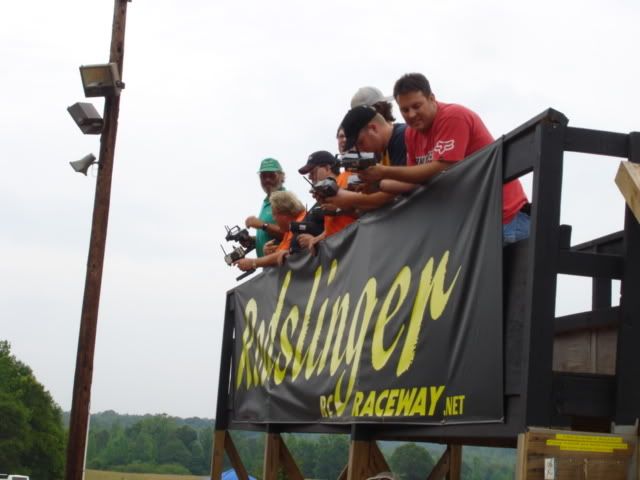 The 20 minute race started with a fierce battle for the top spot with Barry Pettit and Dennis Allison going at it with Barry leading the first 2 laps.
Dennis picks up the pace and takes the top spot for laps 3 and 4 with Barry fighting back to the front on laps 5 and 6.
Dennis jumps back on top on lap 7 with Barry in hot pursuit followed by Tim Hepler, Tim Michel and Darrell Manning.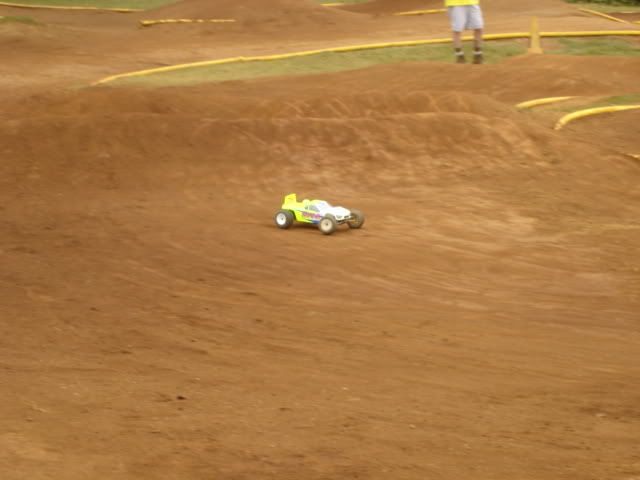 Barry Pettit takes charge on lap 10 to finish out the race with Dennis Allison finishing 2nd and Tim Hepler in 3rd. Another Team Novak sweep of the top 3 positions!
Congrats to all the Pro Truck Racers for a great race!!!
Barry Pettit 32 20:28.000
Dennis Allison 29 20:04.264
Tim Hepler 28 20:38.562
Darrell Manning 26 20:19.938
Tanner Mitchell 24 20:48.847
Tim Michel 17 15:08.403
Timothy Habiuk 14 14:34.510
Jordan Payne 7 7:56.005
Ben Robinson 0
Wesley Dennis 0
The Next ECNS race will be July 14th at the World Famous Tiltyard in Dayton, VA.
06-03-2007, 08:23 PM
Tech Lord
Join Date: Oct 2006
Location: MODIFIED!
Posts: 13,140
---
Dude that track is SWEET!!!!!!!!!
Very nice lay out and groomed nicely.
Was that all elcetric?
06-03-2007, 08:43 PM
Tech Master
Join Date: Oct 2004
Location: Cali4nia
Posts: 1,226
---
Looks electric alright, no fumes
You guys have an awesome track layout and im rather envious, about your track surface, is that on a loamy (unlikely but close to) type surface or just well watered down?
Damn that track is good
06-04-2007, 04:10 AM
---
Actually the surface was hard packed top soil that held moisture real good. more tracks need to keep the top soil on the track and not scrap it off. Part the track still had grass on areas out of the groove.

Great track with a very interesting crossover section.
06-11-2007, 03:40 AM
---
Sorry no race report with pictures for the Summer Nitrofest at the Farm II Raceway in Charlotte, NC.......just a little race results with a Novak GTB sweep again of the 1st 4 top spots and the first Mamba system to crack the top 5.

1st Barry Pettit
2nd Dennis Allison
3rd Doug Tudor
4th Tim Hepler
5th Tim Habiuk

Off to the Nats in Albuquerque, New Mexico for some 20 minute racing there!!!

See ya there!!!
06-11-2007, 10:13 AM
Tech Addict
Join Date: Mar 2007
Posts: 684
---
I'm planning on coming to the tiltyard to try my hand at the 20 min lipo races. I'm a n00b, this is my first summer racing cars at all.

The name 'pro' in the class, if i'm a new driver, will i just be in the way, or can anyone run?
06-25-2007, 05:55 PM
---
All are welcome in the class!!! You may need to pre-enter soon on the net because the ECNS races sell out quick with a 150 racer limit to keep it a 1 day event! Register here:
http://www.rcraceregistration.com/index.asp
Register ASAP to save your spot in the class.
Hope to see you soon at the World Famous Tiltyard Raceway!!!
07-03-2007, 01:14 PM
---
If anybody is interested, I just put my Schulze U-Force 75 and Plettenberg Extreme system on E-Bay!
07-08-2007, 04:39 PM
Tech Regular
Join Date: Apr 2007
Location: Chambersburg, Pa
Posts: 377
XXXT
---
Does anybody have a pic or thoughts of the best way to secure an 8000 pack in a losi mf2? I was thinking of going the velcro route but would appreciate any advice. Im trying to decide 6000 or 8000 and if fitment isnt much of an issue 8000 all the way
07-08-2007, 06:16 PM
Tech Master
Join Date: Jun 2004
Location: NC by way of NorCal
Posts: 1,326
---
turtletrax- I use a piece of brass stock (thickest one I could get) and cut it to size. I then bent it to fit the 8000 Thunder Power Li-Po, drilled a hole for the body clip and then I cut a hole in the back of the battery box and marked the brass bar. I then drilled a hole in back part the brass bar and put a screw through it so it can not fall out. I have a MF1.5 (same chassis as a MF2). If you use a 6000 I believe it will fit with no mods as it is about the same height as a 4200 Nimh pack. Here are a few pics. Hope this helps.
07-08-2007, 06:53 PM
Tech Regular
Join Date: Apr 2007
Location: Chambersburg, Pa
Posts: 377
xxxt
---
Thanks doug that looks simple enough i never even thougt of just bending a new strap up (duh). It looks simple enough. Thanks alot.
07-09-2007, 06:13 AM
---
Some the racers using Losi Trucks have used the plastic battery bar heating it at 2 points bending it too shape over the battery too.
07-09-2007, 07:51 AM
Tech Addict
Join Date: Jun 2007
Posts: 693
---
Hey Doug,
I'm the one that bought your MF1 on Ebay in May. This is kind of off topic but you refer to your losi as an MF1.5 because you're running an MF2 chassis... I thought the chassis were the same between the two. Is there a difference and if so, what's the benefit?
07-09-2007, 08:25 AM
Tech Elite
Join Date: Jun 2005
Location: >>> USA <<<
Posts: 4,102
---
VERY COOL THREAD......
07-09-2007, 08:26 AM
Tech Elite
Join Date: Mar 2005
Location: Willoughby, Ohio
Posts: 3,261
---
The chassis is the same on the two trucks. If you are running the GEN1 trans and MF2 arms with the VLA carriers it's a MF1.5.