Jammin RTR to Racer Rebuild!
03-30-2007, 01:24 PM
Tech Elite
---
finally more pics: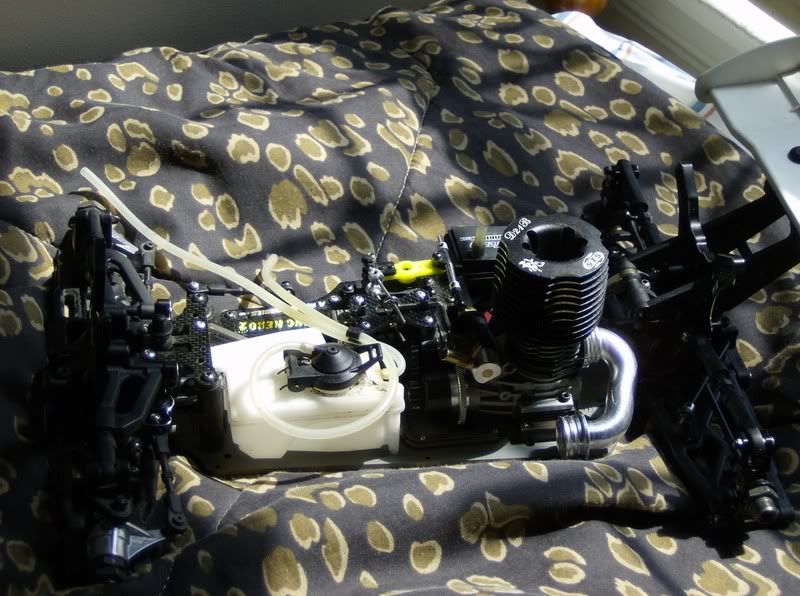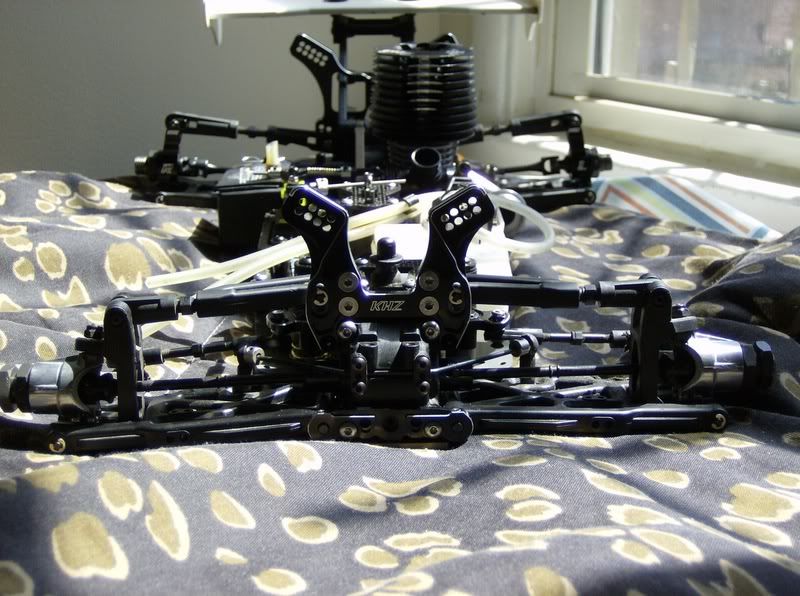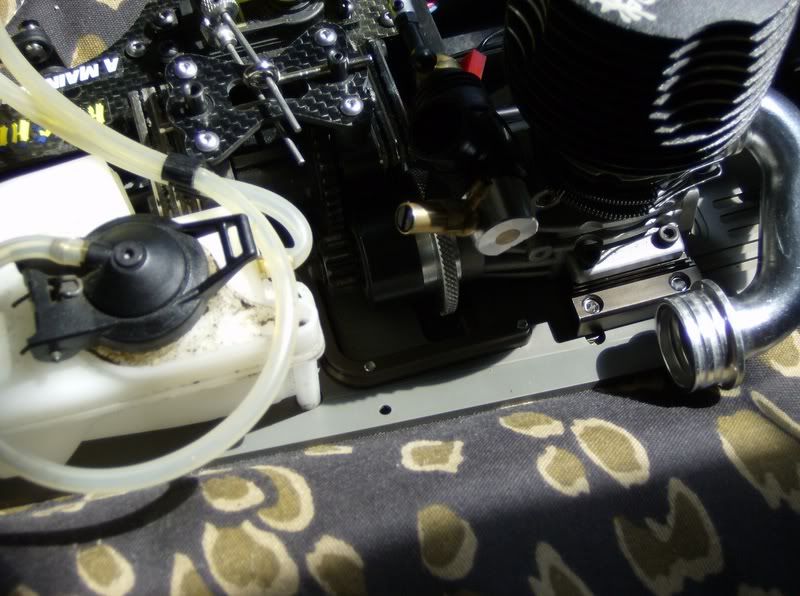 things left to do!
install exhaust, sideguards,break her in...and well put the kingheadz knuckles up front...i'll do that last cause i wanna try and break her in today!
03-31-2007, 07:28 AM
Tech Master
Join Date: Apr 2006
Location: Baton Rouge, La
Posts: 1,268
---
Ship it here, I'll finish i for ya.
03-31-2007, 02:14 PM
Tech Elite
---
haha i would love to brotha...but my money aint that long lol

i am gonna try to get her broken in today so that i can get some wheel time during free practice tommorow! ya know!
04-01-2007, 07:15 PM
Tech Regular
Join Date: Nov 2006
Posts: 354
---
Nice
Dude, you should get the screw type hinge pins
Jammin' w/o e-clips is way more fun
Seriously worth the 40 bucs
Those shock towers are da' sh#t
I might have to invest in some of those for sure
[QUOTE[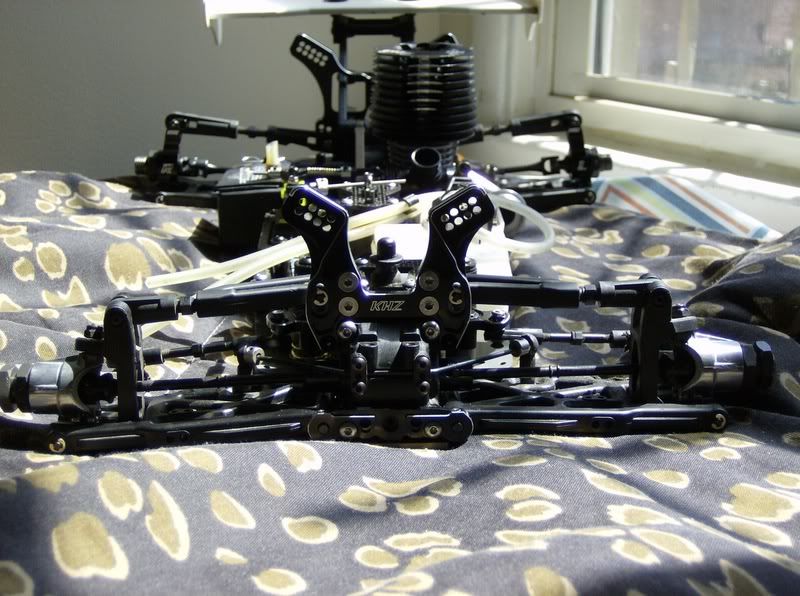 [/QUOTE]
04-01-2007, 08:56 PM
Tech Elite
---
all the kingheadz stuff has set screws to eliminate needing e-clips...i ran today and the engine never got into 200 but ran great..still gotta tune her some more though...also i lost all my wing mount screws that go into the bulk lol...so basically i have to put some longer ones in there..overall i am happy with this buggy
Currently Active Users Viewing This Thread: 1
(0 members and 1 guests)
Posting Rules
You may not post new threads
You may not post replies
You may not post attachments
You may not edit your posts
---
HTML code is Off
---