I was bored and started to put together an old Associated Nitro Dual Sport and had a B2/B3? Roller nearby and thought to myself, I always wanted a 1/10 gas buggy.
Two hours later and I've got a workable start. I just need a couple more hours to dig thru my parts boxes to finish it up.
It's a Dual Sport main chassis with a with the complete B2/3? front end that was almost a direct bolt-on.
The Rear shock tower is from a GT and so are the rear A-arms.
The body was one that was from the same buggy, ( I didn't paint it LOL)
I need to replace the front wheels with buggy wheels, They rub with the little DS wheels.
Bolt in the tranny/clutch/fuel tank and radio system.
I'm missing one dogbone that I hope turns up some place.
I'm trying to figure out how to get a big block in it? anyone have any Idea how to do that? I have a new Force .26 that doesn't have a home.
I know it's nothing special and probably won't be good for anything but wheel stands and bashing but thought I would share since I'm still bored!!!
That body has to go, anyone have a B2/B3 body to donate or sell me cheap?
Tell me what you think?
Be Nice now it's only a toy!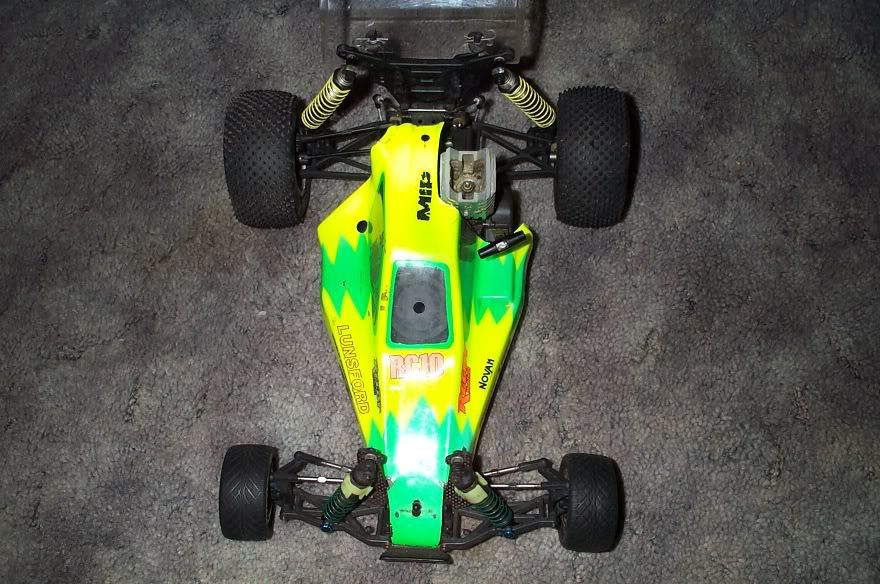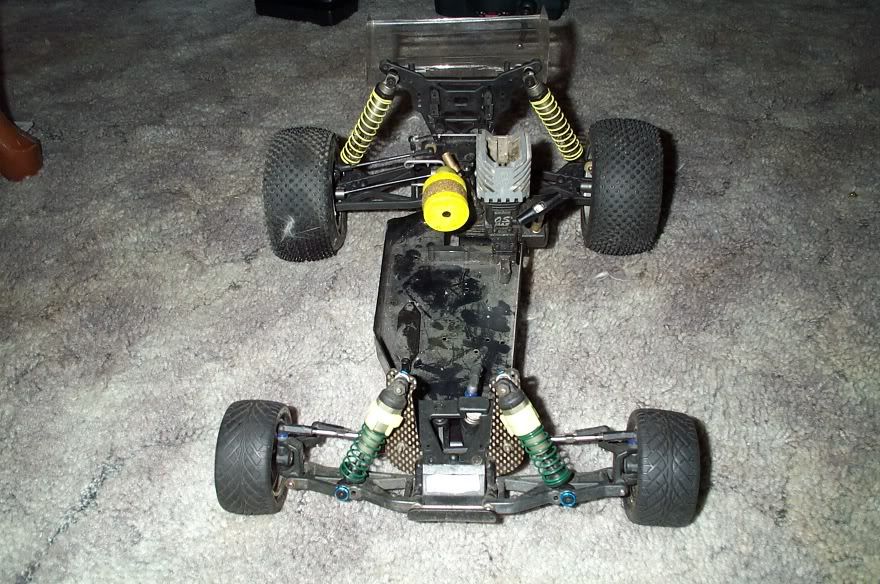 [/QUOTE]