HB Racing D418 - 1/10 4WD Buggy
04-04-2018, 07:30 PM
---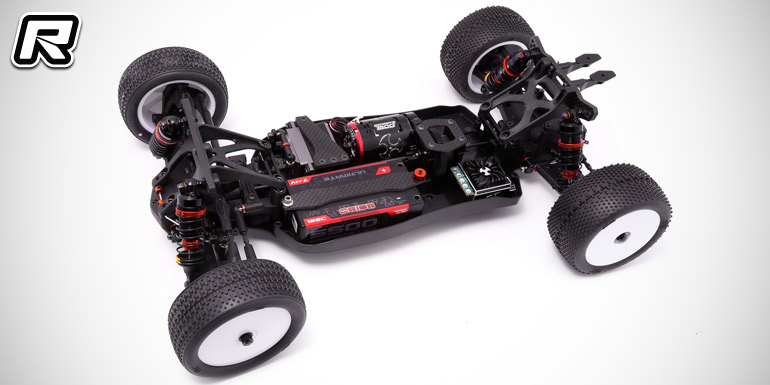 be very curious to see what conversion parts are needed to turn a D413 into basically this if you don't want the suspension parts that are made in a stiffer material.
04-07-2018, 01:31 PM
---
Man this car looks sweet! I had the D413 build, quality was great however could never get the car where I really liked it tried different chassis and lots of different setups but still not happy with it. I hope this one will be different because I really like HB products...Ill be keeping my eye on this one
04-09-2018, 02:00 AM
Tech Fanatic
Join Date: Mar 2008
Posts: 770
---
What is the car weight with electronics on? Thank you
04-17-2018, 08:10 PM
---
any news on when we will see this buggy?
04-17-2018, 09:29 PM
Tech Regular
Join Date: Mar 2018
Location: California
Posts: 495
---
HB says the kit will be ready in the summer so expect early fall. The car will probably weigh around 1600-1700g on average depending on the electronics you put in.

This car kind of looks like the Tekno with the bulkhead in the rear. I'm excited to see the performance differences from the D413.
04-17-2018, 10:37 PM
---
Yea Ive got a Tekno eb410 and a Xray 2017 and looking to replace one of them with this car. I'm surprised this thread is no longer based on how popular the D413 was.
05-29-2018, 04:24 PM
---
So whos getting one of these?, word on the street this thing rips, better than the d413, Amain says June 15th...yeah right. This will go nicely with my EB410.
05-29-2018, 07:54 PM
Tech Prophet
Join Date: Oct 2007
Location: levittown pa
Posts: 16,999
---
Il be getting the newer model but not intill the 2nd batch to solve any issues out most likely buying it though somebody I race with to get it a lot cheaper.
05-30-2018, 12:06 AM
Tech Master
Join Date: May 2004
Posts: 1,160
---
05-30-2018, 12:11 PM
---
yea that and also maybe price...seems like a huge jump for a car that basically exists already. Apparently revisions have been made to the geometry of the suspension witch fixes issues the D413 had.
05-30-2018, 01:19 PM
Tech Apprentice
Join Date: Apr 2012
Location: Tekin HQ
Posts: 94
---
Nice looking buggy. I did not have any complaints about the D413, fantastic on the larger outdoor dirt tracks and very durable especially after driving the D4. It will be great to see what this buggy is capable of.
05-30-2018, 01:53 PM
Tech Prophet
Join Date: Oct 2007
Location: levittown pa
Posts: 16,999
---
I would get it because my D413 is mostly stock other than the steering rack and +4 chassis and center top plate so it would be well worth it for me with this new model.
06-20-2018, 09:16 AM
Tech Fanatic
Join Date: Sep 2014
Posts: 974
---
What wheel offset works with this car or the D413?
06-27-2018, 06:30 PM
06-29-2018, 07:01 AM
Tech Fanatic
Join Date: Dec 2012
Location: SoCal
Posts: 891
---
The car looks awesome. I was fortunate enough to watch the US West Coast Team Manager Victor G. drive this car recently. Car was dialed and his lap time were very consistent. Can't wait to get one myself.