RCWERKZ............AXIAL YETI XL!
02-07-2017, 03:02 AM
Tech Addict
RCWERKZ............AXIAL YETI XL!
---
Recently completed my Yeti XL build.
Here are a few pictures just before my 6s maiden run.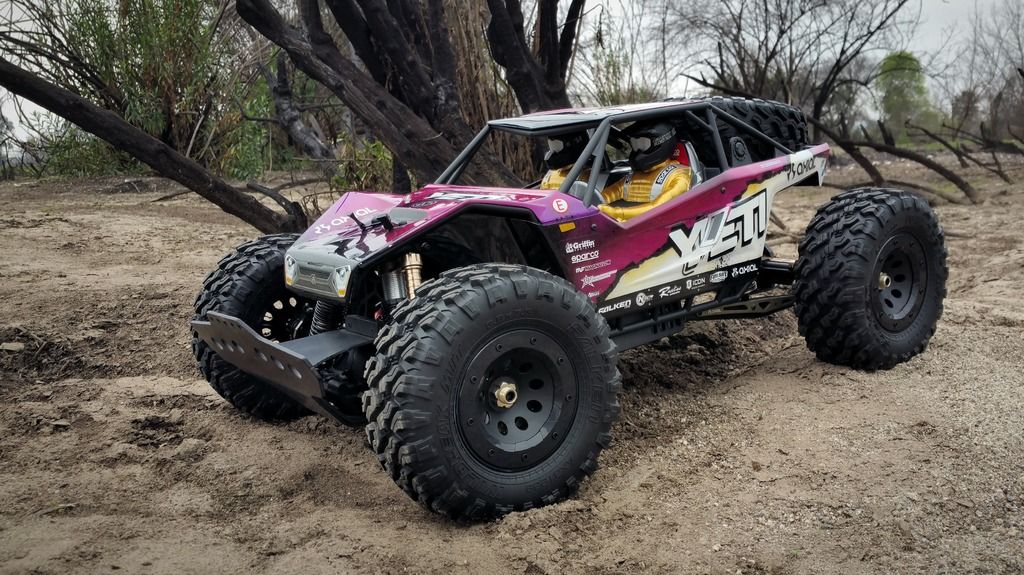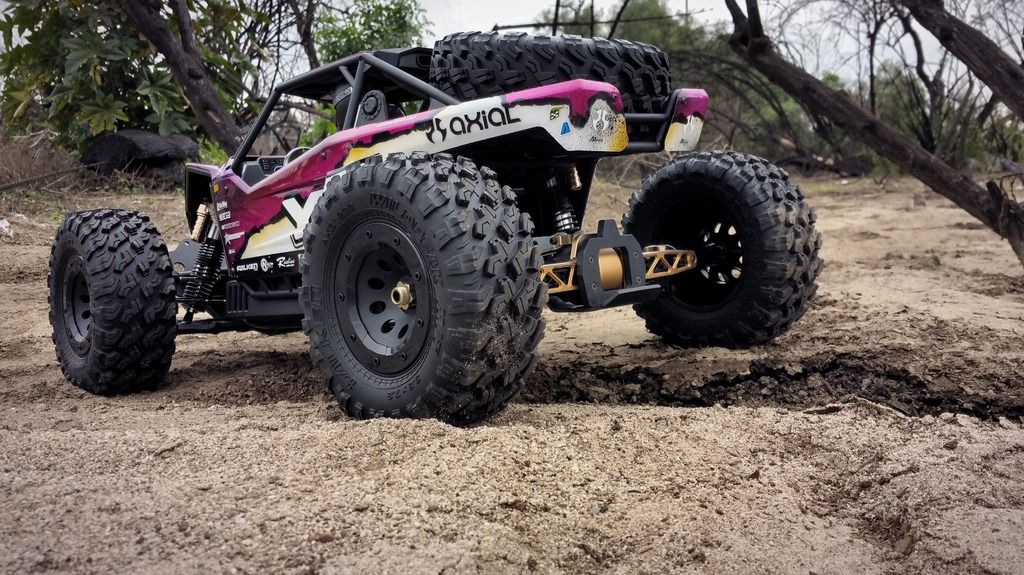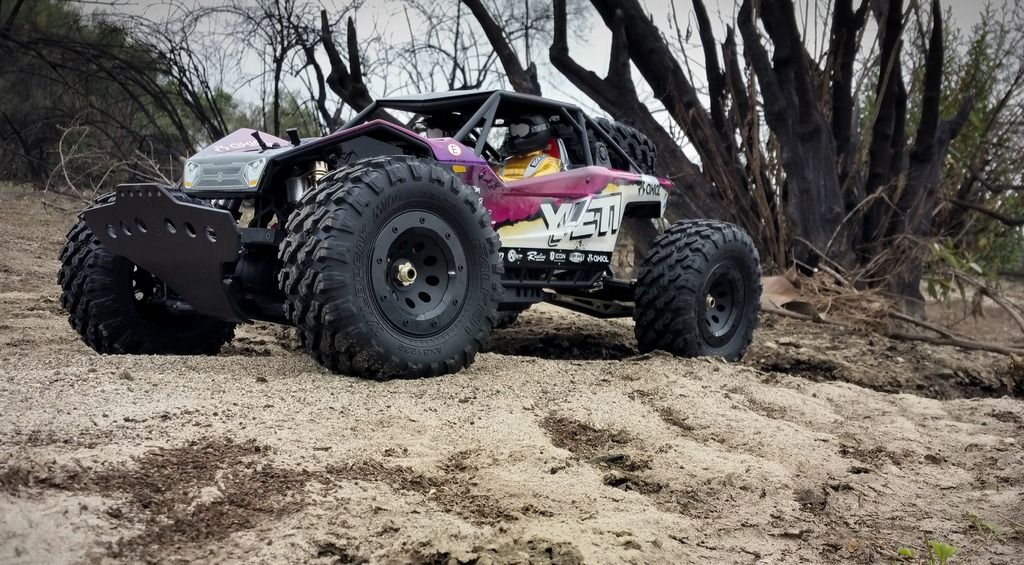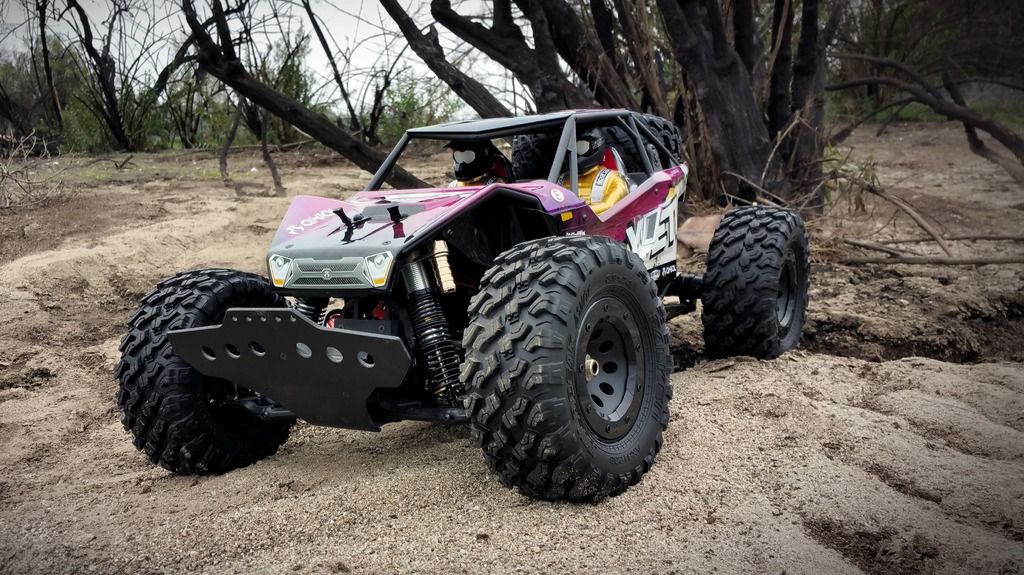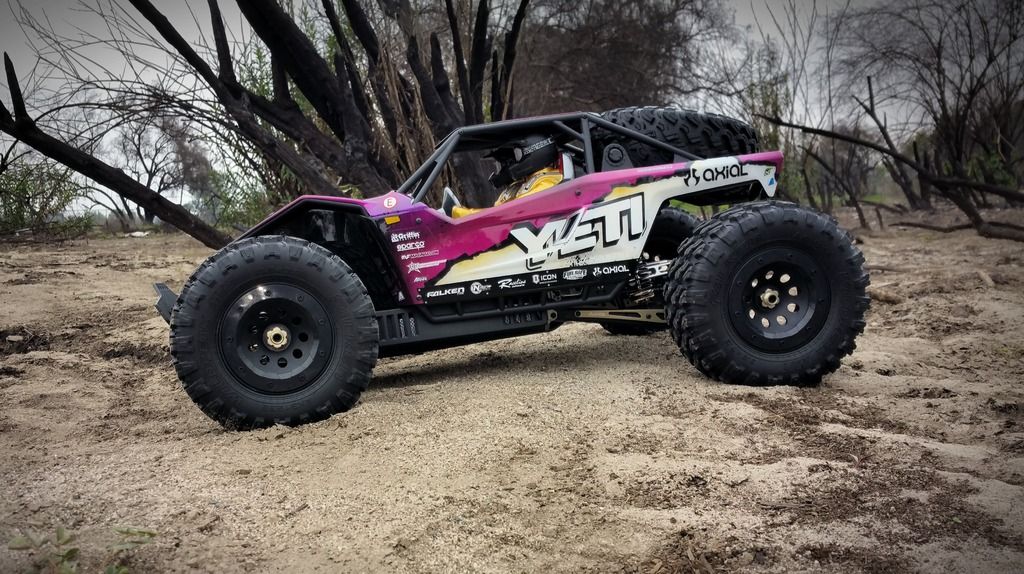 Here's footage of the Yeti XL on 6s.
https://youtu.be/CMmiL3GFIT8
I'll be posting more videos and pictures of my build here. I couldn't find a Yeti XL thread. If anyone has a link please share it. Thanks!
02-07-2017, 11:26 PM
Tech Addict
---


I was in the same situation. Since it's introduction into the market I wanted one. But the first reviews weren't so great. I held off for awhile. Then the aftermarket came to the rescue. I began to think about it once again. Luckily I found an unopened kit for a smoking deal. I pulled the trigger and here we are. I can honestly say It feels unique in comparison to my other rigs (xmaxx, nero, kraton/dex8t, and a few other's in my collection.

Looking forward to more run time.

Maybe it's to soon to say, but between 4s and 6s. 6s is where all the glory is at. Or at least that is the impression it left with me.
02-17-2017, 03:31 AM
Tech Addict
---
Did a few speed runs on 6s to get an idea of how fast my setup is with the Axial Yeti XL. Man, what a handful of a rig to handle. On 6s this thing just wants to go up. The front that is. Wicked fast on 6s. It's actually faster than my XMAXX on 8s. I'm happy it's fast. I just felt I could squeeze a few more mph if only I felt confident in doing so. It's super sketchy at full throttle.
With this rig at least one tire is in the air at any given time. The weird thing is that I didn't flip it over to many time. I expected more. I guess you can get away with awkward flexes and not flip. Your looking at it as it passes by and your brain says " oh, no here we go, it's going to flip" but nope!
Interesting to say the least. Exhilarating for sure.
I'll post the footage soon.
My max speed was 49mph. Not sure if that is fast for the Yeti XL. Not sure what others are achieving.
03-13-2017, 12:11 AM
Tech Addict
---
Alright, I had the opportunity to run the XL in the wild with my current setup. It was definitely a Blast. I had to try 6s again. I just had to know how crazy it gets. Well I managed to do a Backflip and go over rough terrain without any major issues. The GPM RACING springs were awesome! Much better than stock. Just love the Suspension action on the XL.
I did loose a grub screw which caused one of my wheels to go free and in turn. Put an end to our XL Bash. Nonetheless it was massive fun. I honestly can't wait to Bash again with the Yeti. It's addictive. So unique, and the fun factor goes thru the roof.
Here is a super quick video of that bash session. It was short lived, but fun.
https://youtu.be/xXDZmRvunmc
04-01-2017, 02:57 AM
Tech Addict
---
Going to try these out. Rims are from eBay, tires are Mud Slingers. Unfortunately the wheels are not tightening the beadlock in place. They feel stripped already. I used a hand tool to screw them in place.
Does anyone have experience with them? These are not the Axial wheels. They are an off-brand.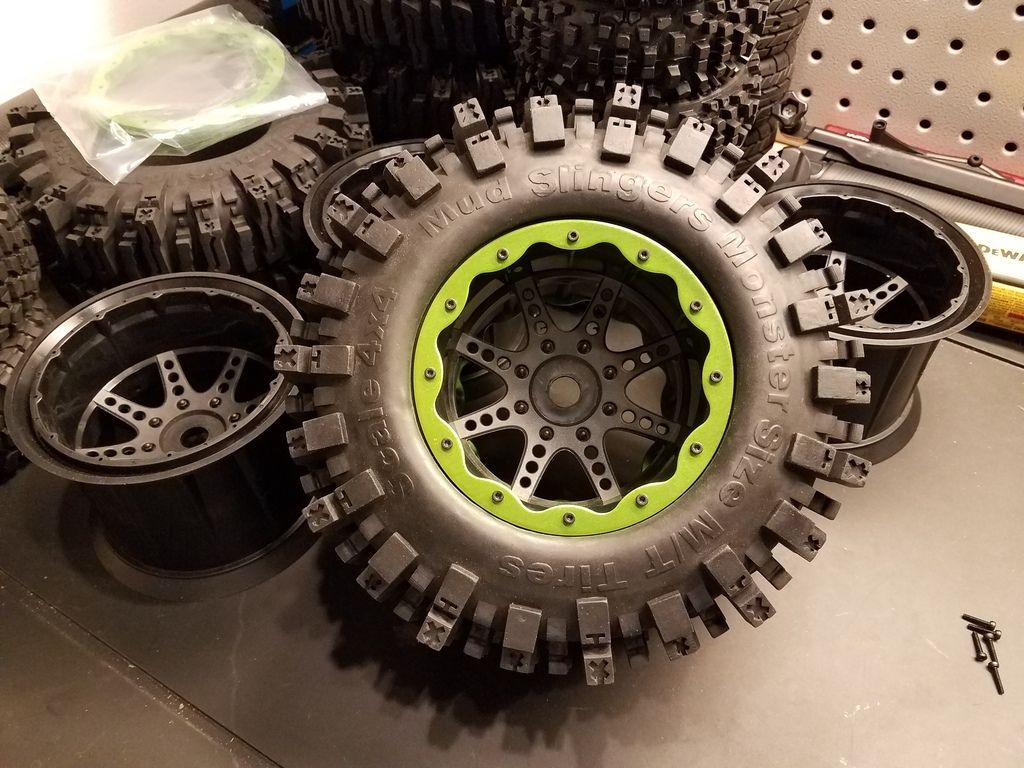 04-01-2017, 07:32 AM
Tech Addict
---
Mounted the Mud Slingers. BEAST MODE!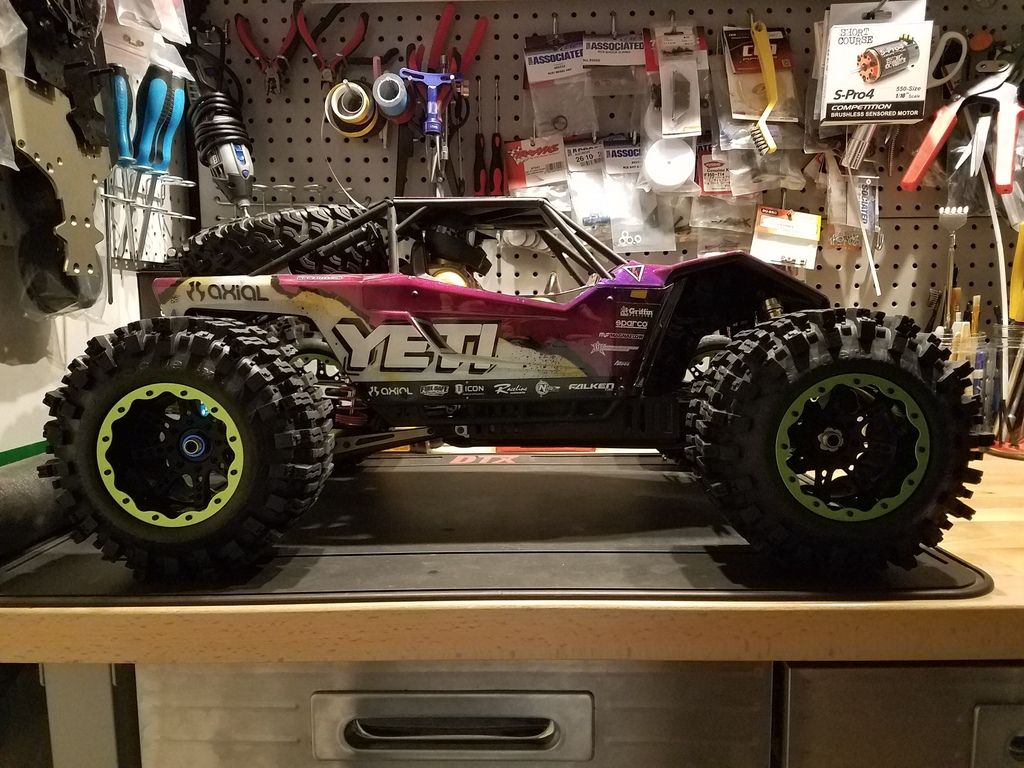 04-03-2017, 08:10 PM
Tech Addict
---
Help!

I have now stripped two wheels on the same side, same axle. I have tried, double wheel nuts, locktie, I do torque the wheel nuts. Not sure if I should change the hub.

Any suggestions would be greatly appreciated.

Thanks!
04-04-2017, 04:22 AM
Tech Addict
---
04-05-2017, 03:06 AM
Tech Addict
---
04-06-2017, 02:17 AM
Tech Addict
---
Axial YETI XL with Proline Racing 40 series Trenchers. After rounding out the hexes on two different sets of wheels. I decided to test the Proline 40 series Trenchers paired with Associated hubs and 17mm wheel nuts. The Trenchers were very impressive at this bash spot. The wheel and tire combo are not to heavy and provide plenty of bit.
https://youtu.be/0F7IXCLD_G4
04-08-2017, 01:25 PM
Tech Rookie
Join Date: Apr 2017
Posts: 14
---
how is the rear solid axle for strength?

I would think with an awkward landing the tube would pop? I see it has a brace on the rear, so maybe its a lot more rigid than I think.
04-10-2017, 04:12 AM
Tech Addict
---
I had that concern as well, but I'm happy to report that nothing has broken on the XL yet. I've used 6s mostly with a few 4s runs. It recently had two bad landings from about 5 ft high with speed and no damage. I've reached speeds of about 50mph and no issues.
I'm still learning how to run this unique rig, but it's been a blast! Currently one of my favs in my collection.
04-11-2017, 04:00 AM
Tech Addict
---
07-24-2017, 09:00 PM
Tech Addict
---