My replacement Wraith chassis build up.
02-05-2013, 02:39 PM
My replacement Wraith chassis build up.
---
I've still got to sand blast and paint the chassis then move to swapping over the trans and electronics.
First, this is the chassis I'm replacing/retiring.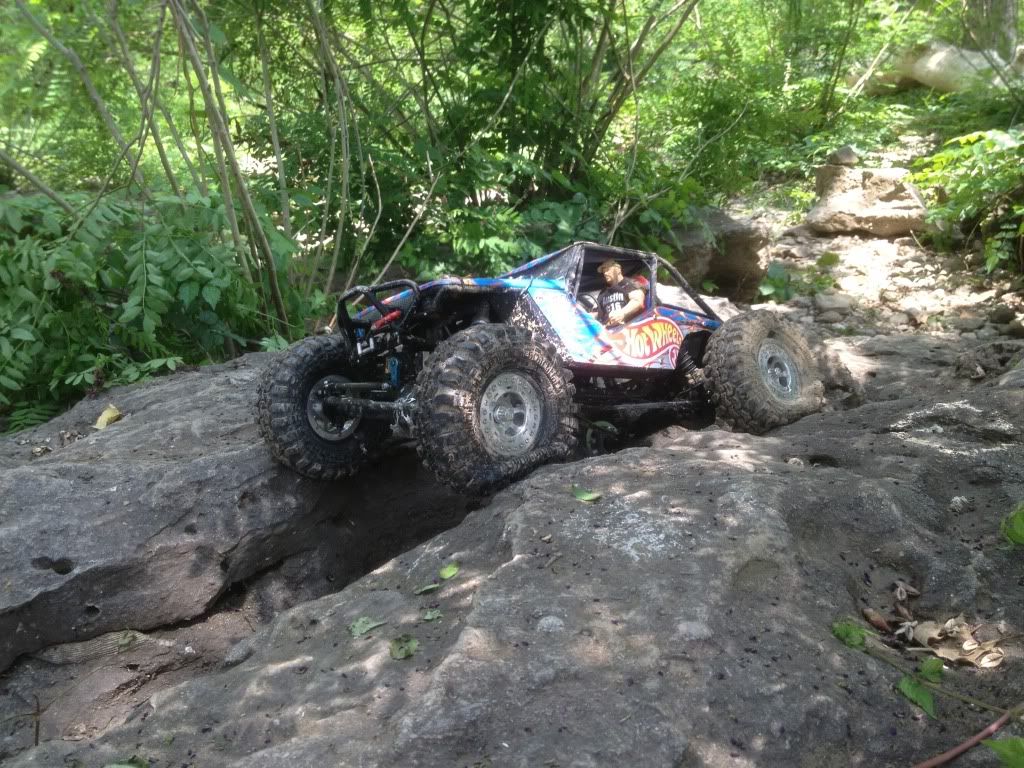 I call it my "Rock Hoopty",Complete build thred can be found here.
http://www.rccrawler.com/forum/2-2-s...ml#post4163777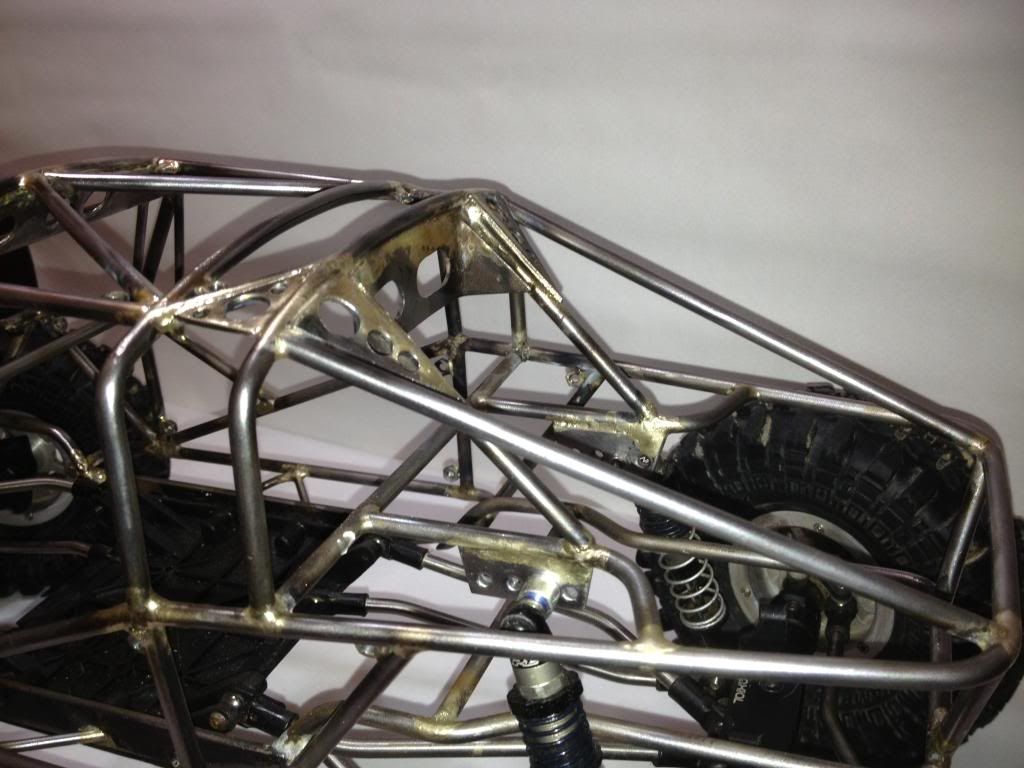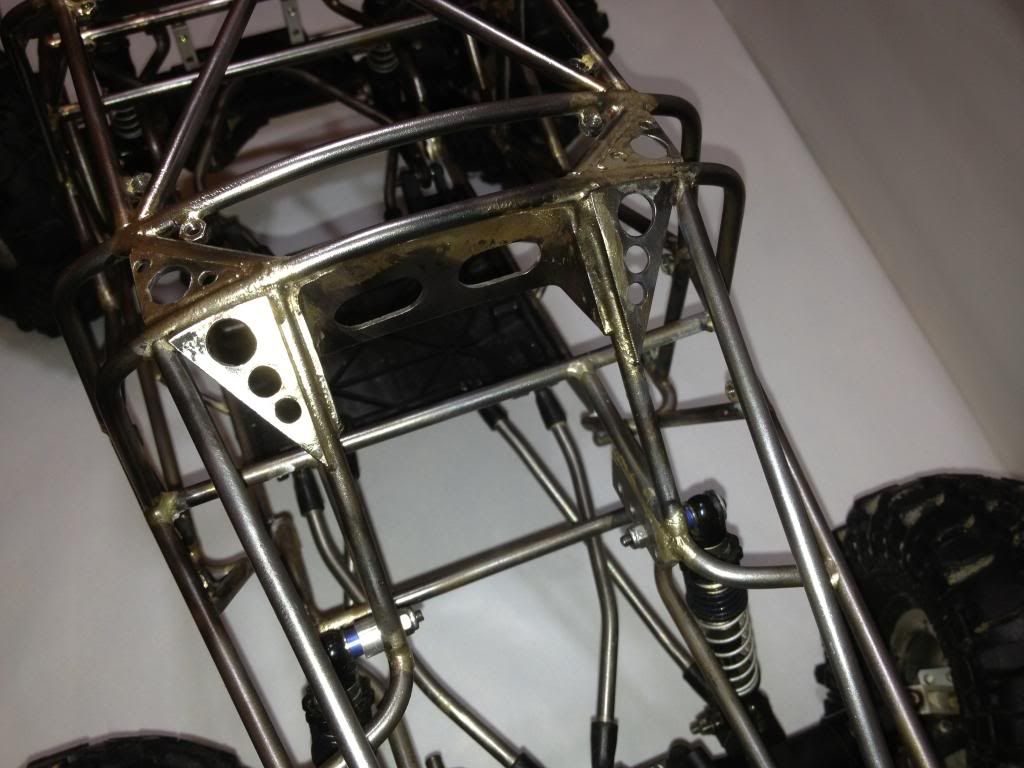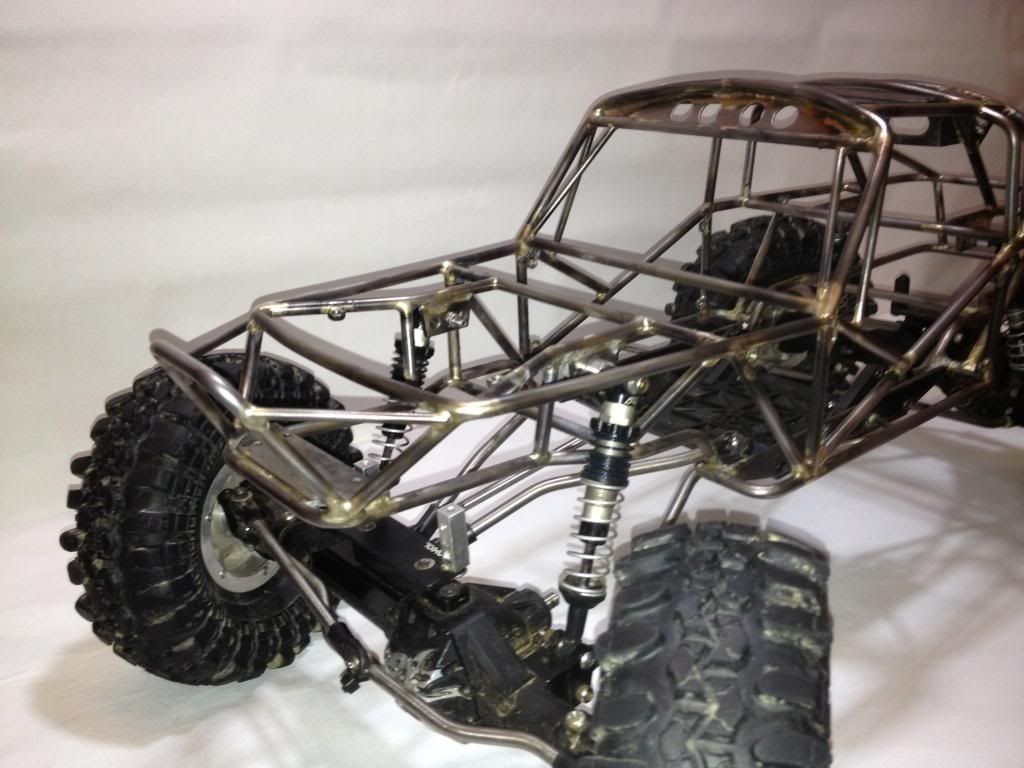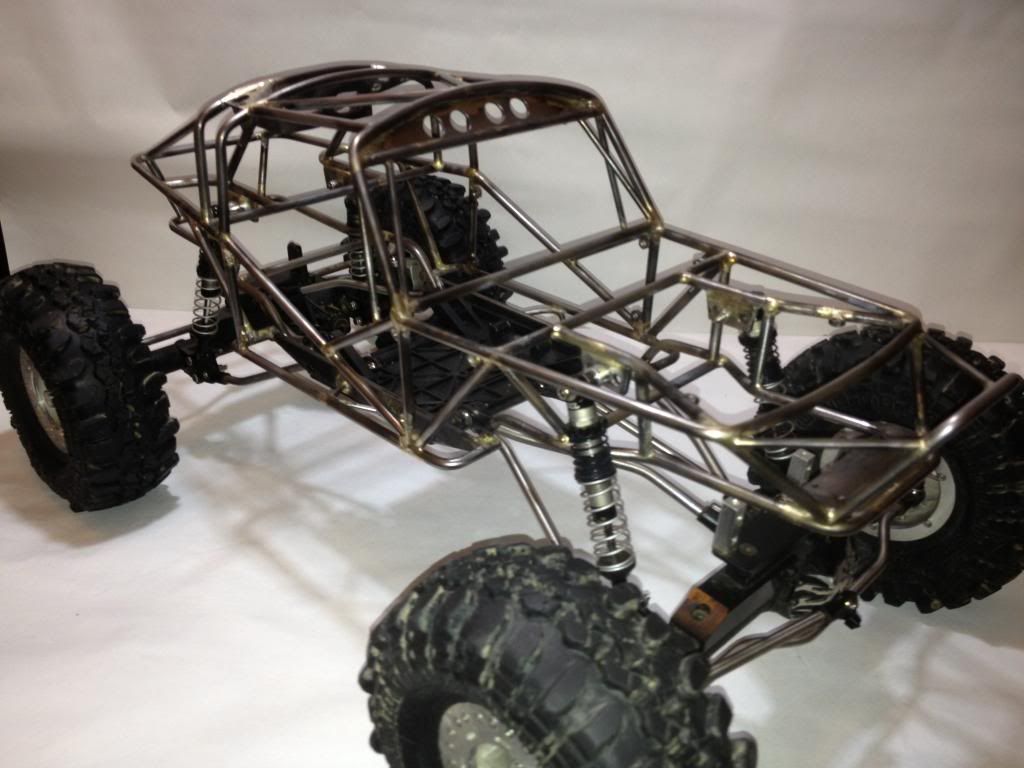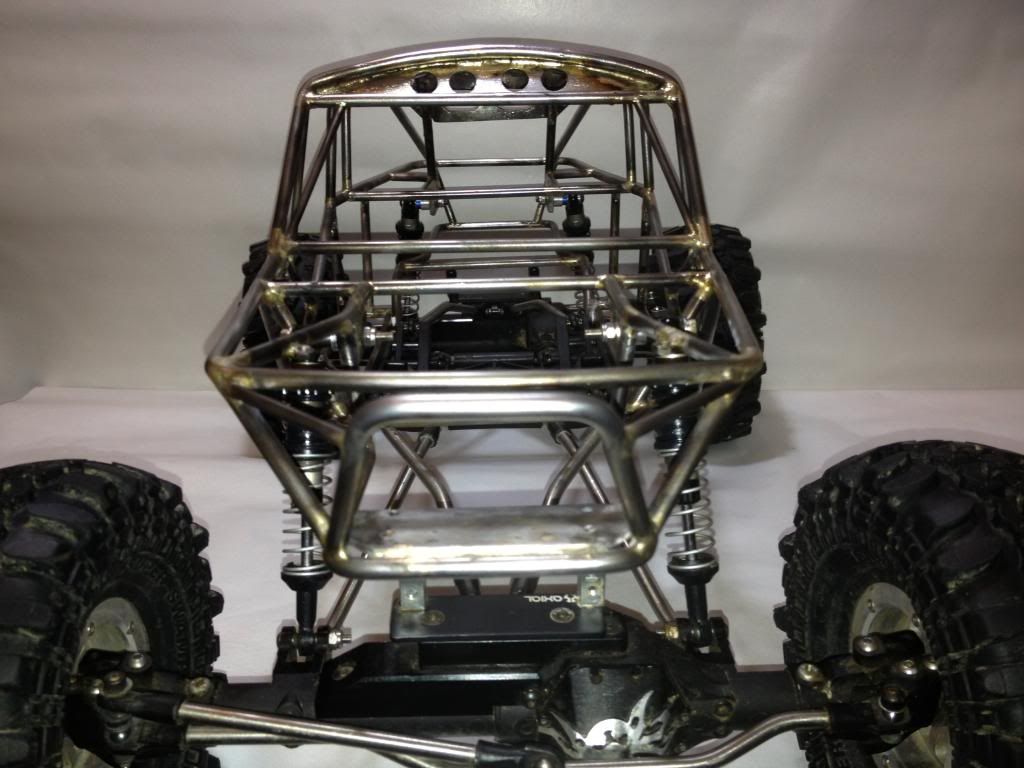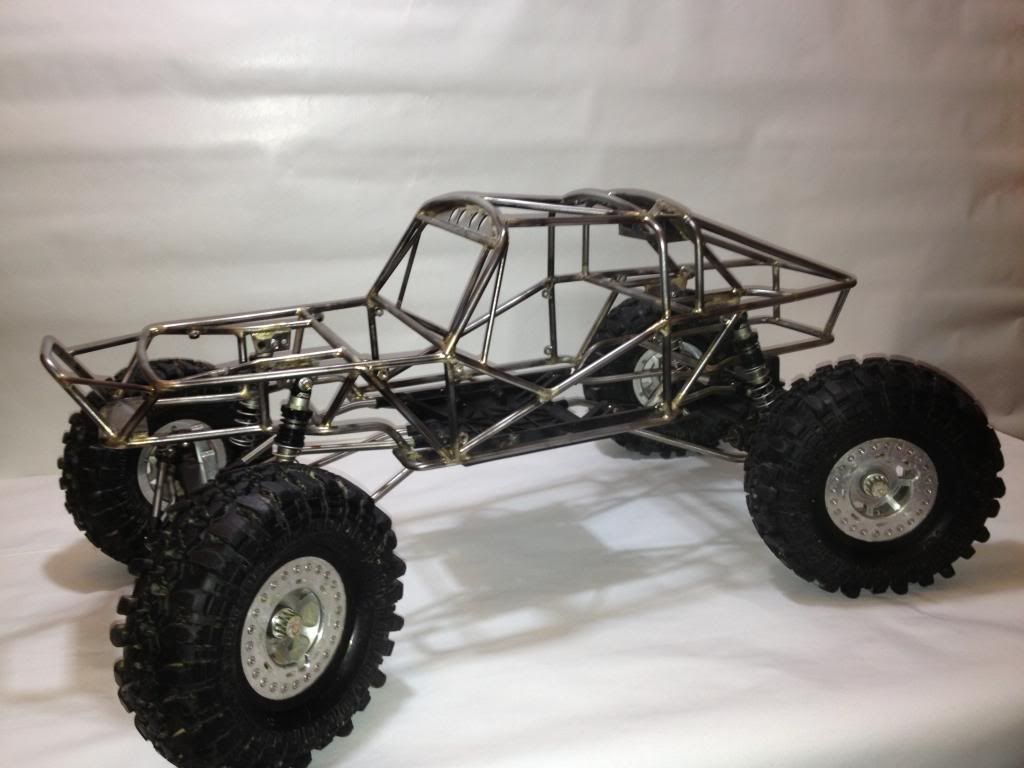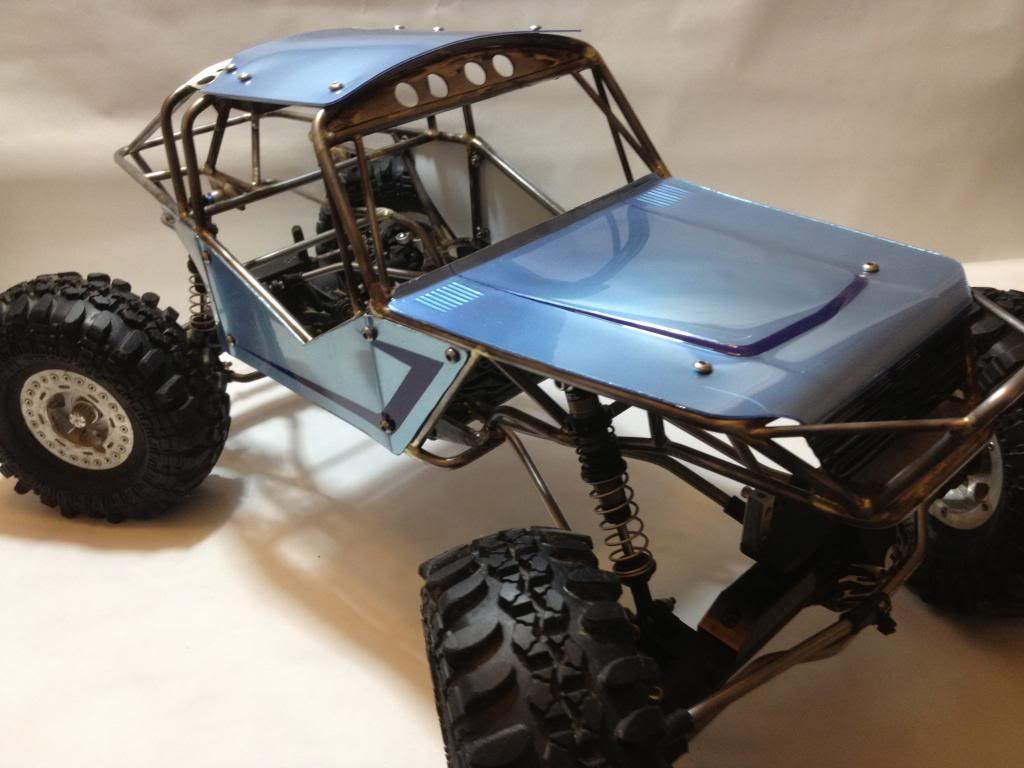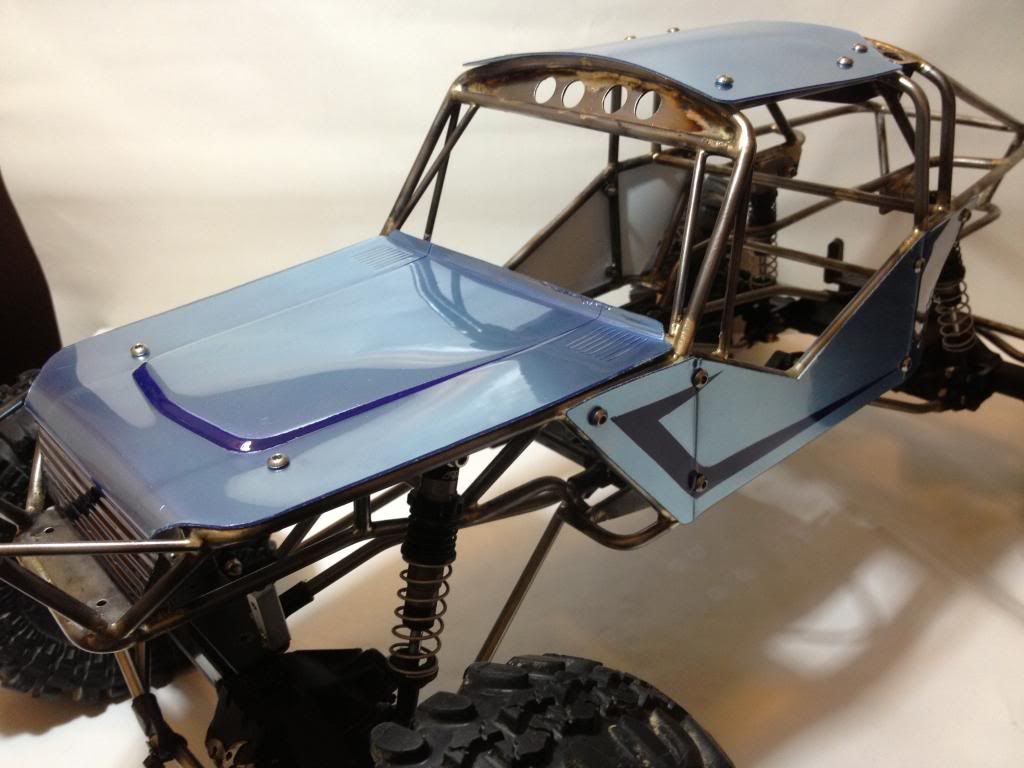 02-12-2013, 07:55 PM
Tech Regular
Join Date: Jul 2010
Location: Northern Ontario
Posts: 443
---
Wow. That's nice.
Sean
02-14-2013, 10:38 AM
Tech Addict
---
Very nice metalwork!
02-15-2013, 03:24 PM
---
Thanks guys, it's the first chassis from Tab Fab. If you want one built to fit your needs/wants, PM me here or find me over at RCC.com. I can build one any way you want it.
Here's the shocks I'll be running,
Decided to flip the shock mounts and add a cross bars behind the interior.
Painted and ready to go,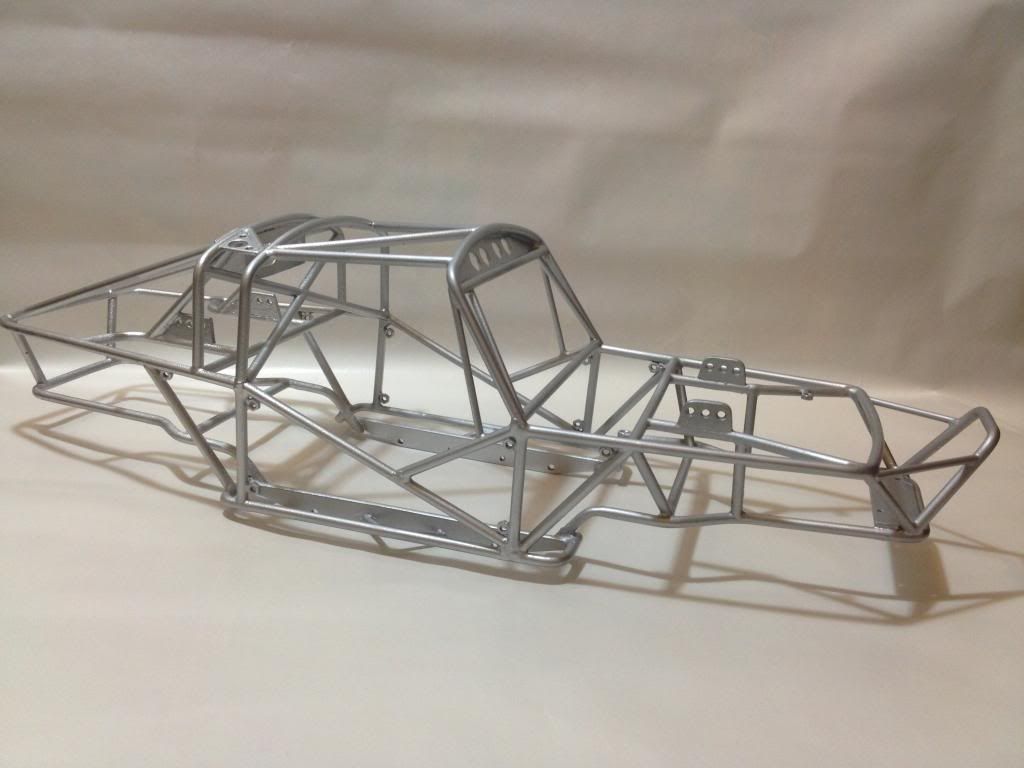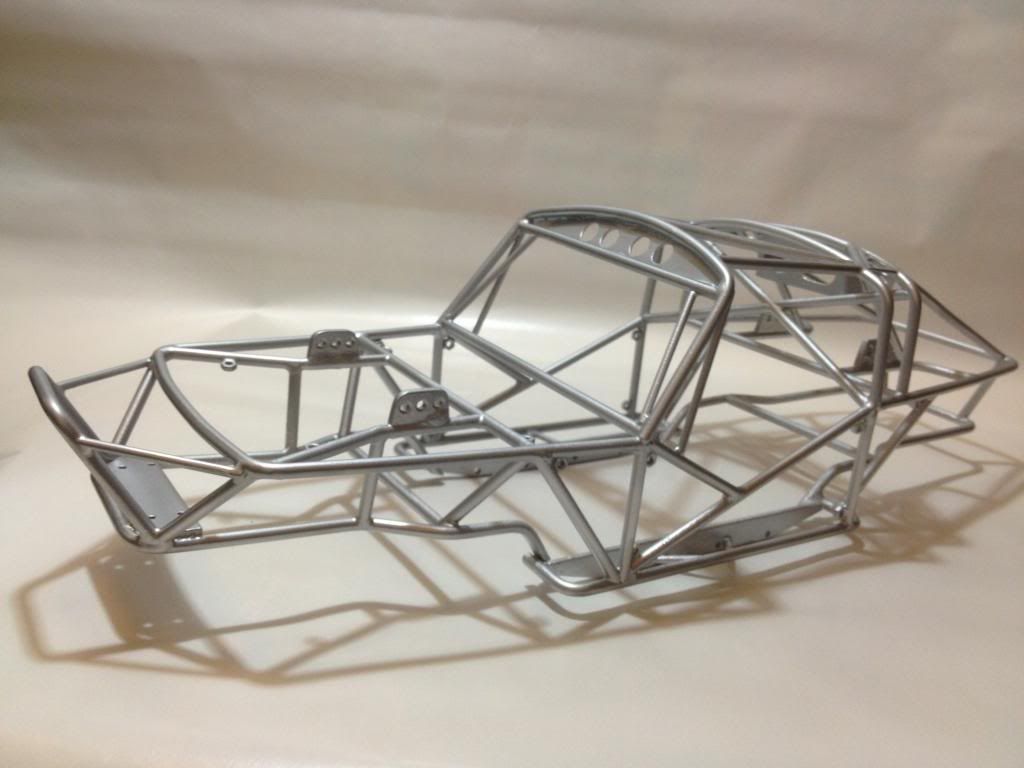 Finishing up the interior now, more pic's to follow.
02-24-2013, 01:41 PM
Tech Apprentice
Join Date: Nov 2012
Posts: 51
---
dayyyuuum, thats friggin nice.
02-24-2013, 06:54 PM
Tech Elite
Join Date: Oct 2010
Location: branchville nj
Posts: 2,614
02-28-2013, 08:47 PM
---
Thanks guys, it's getting closer to being done.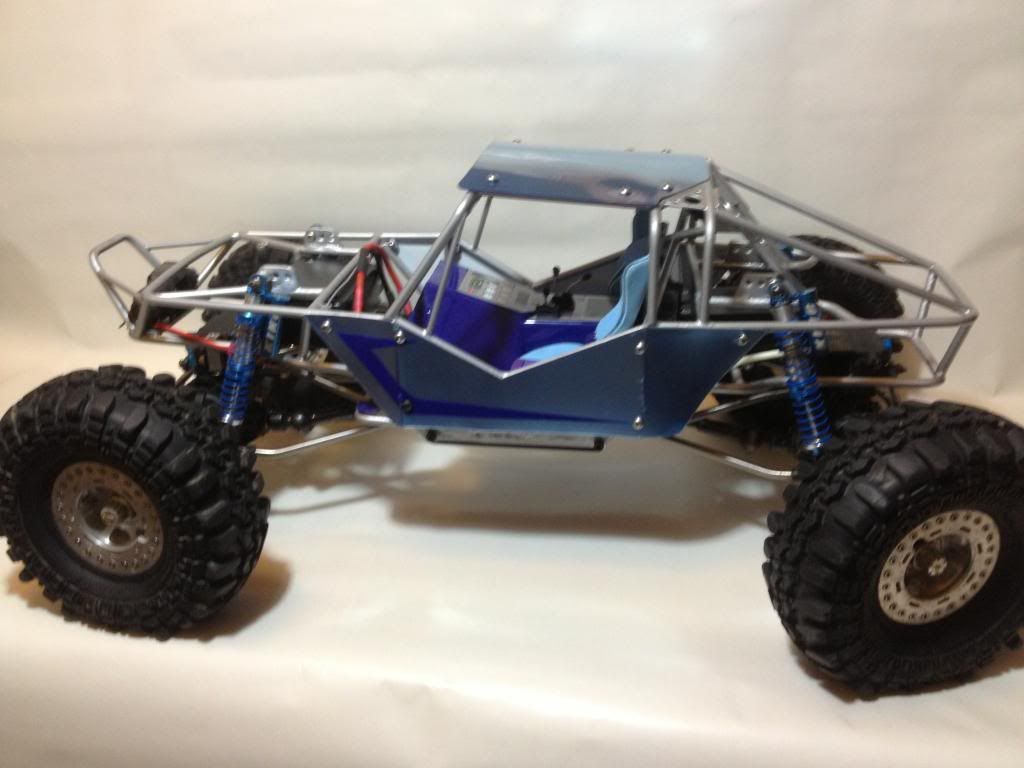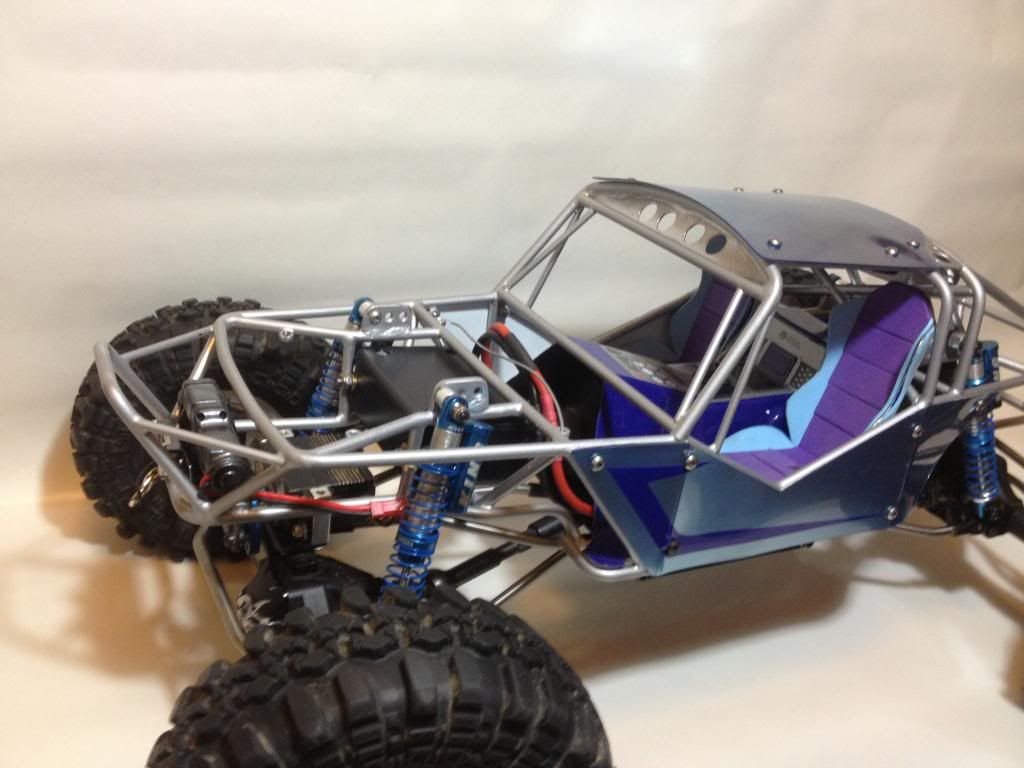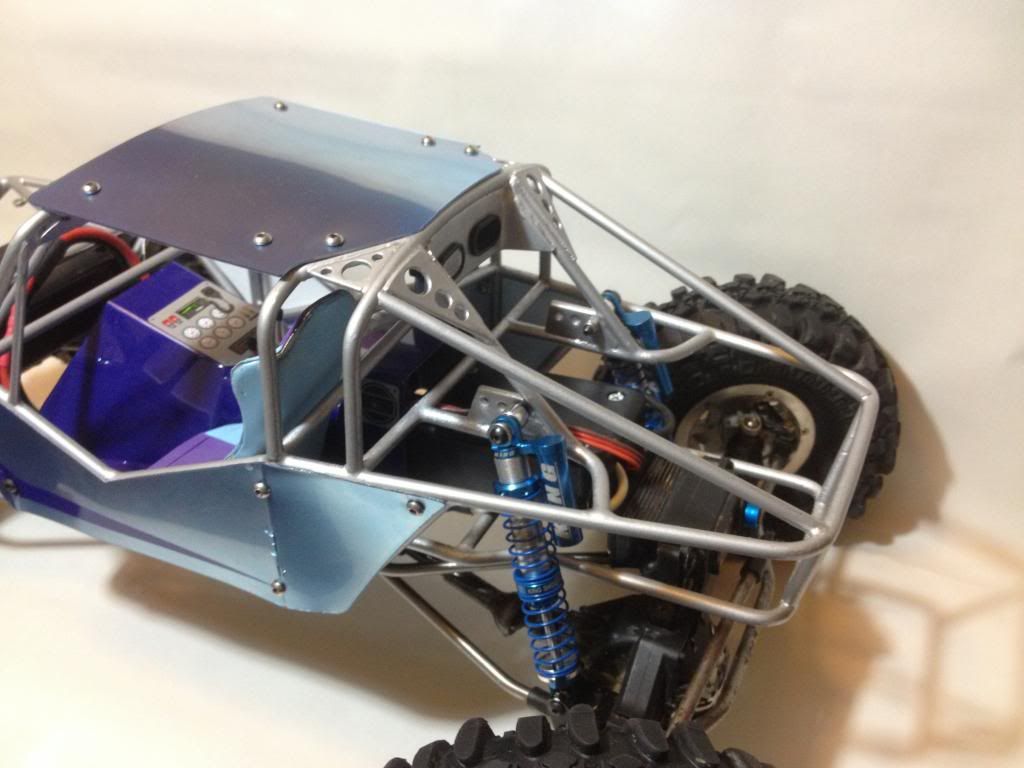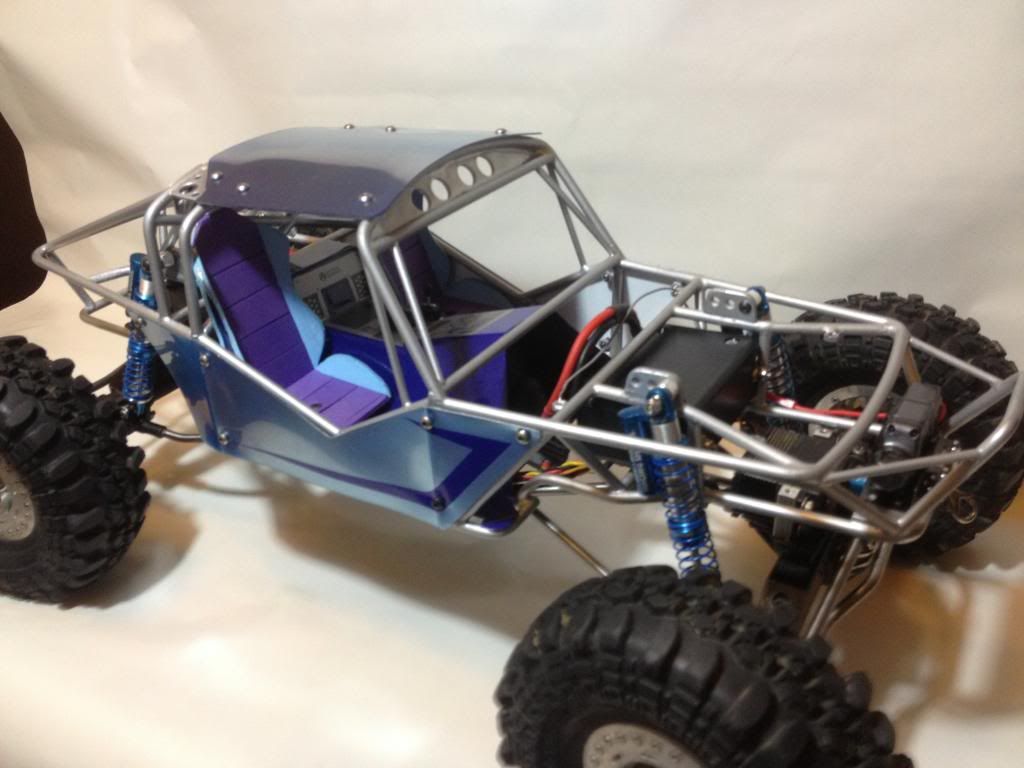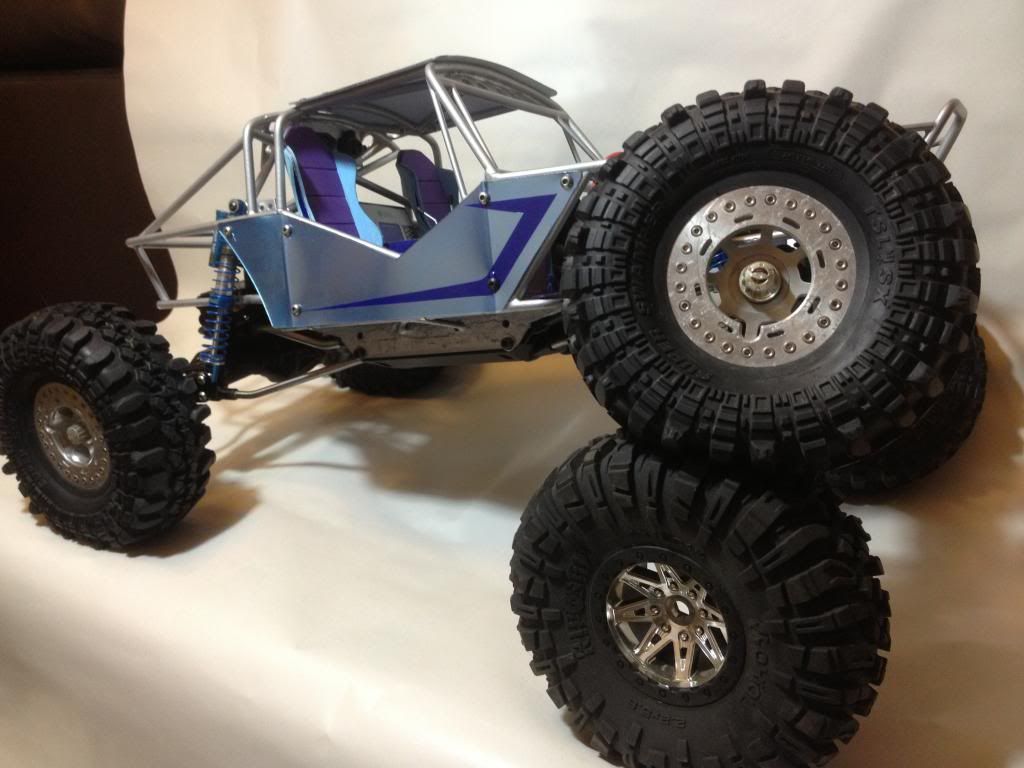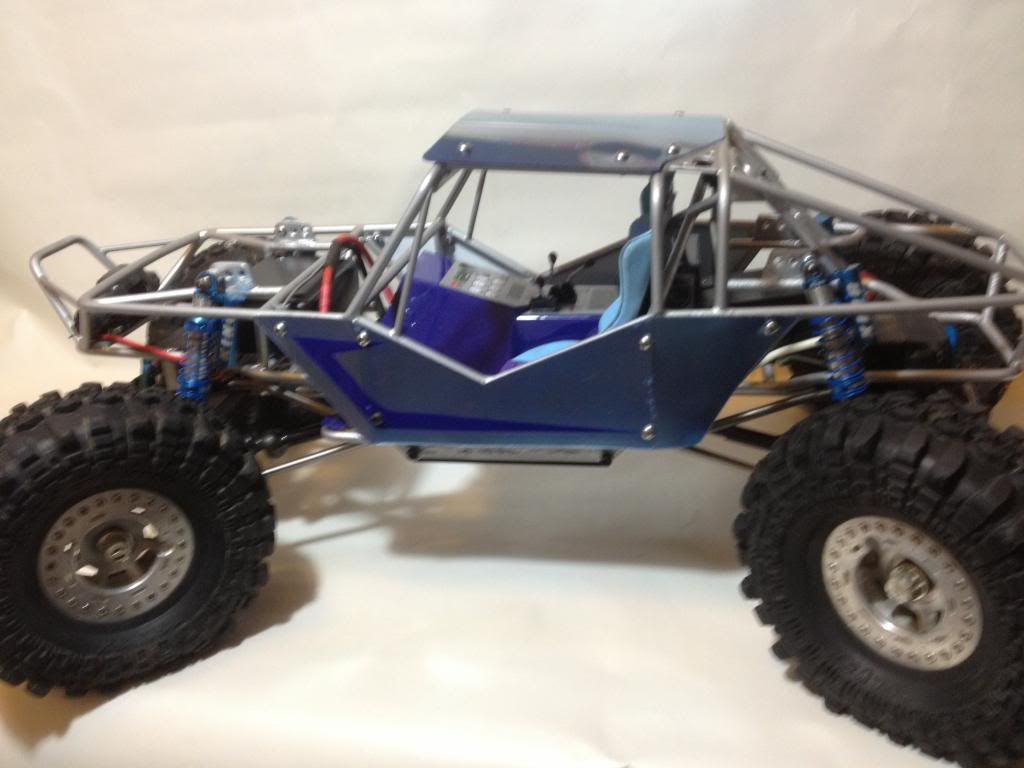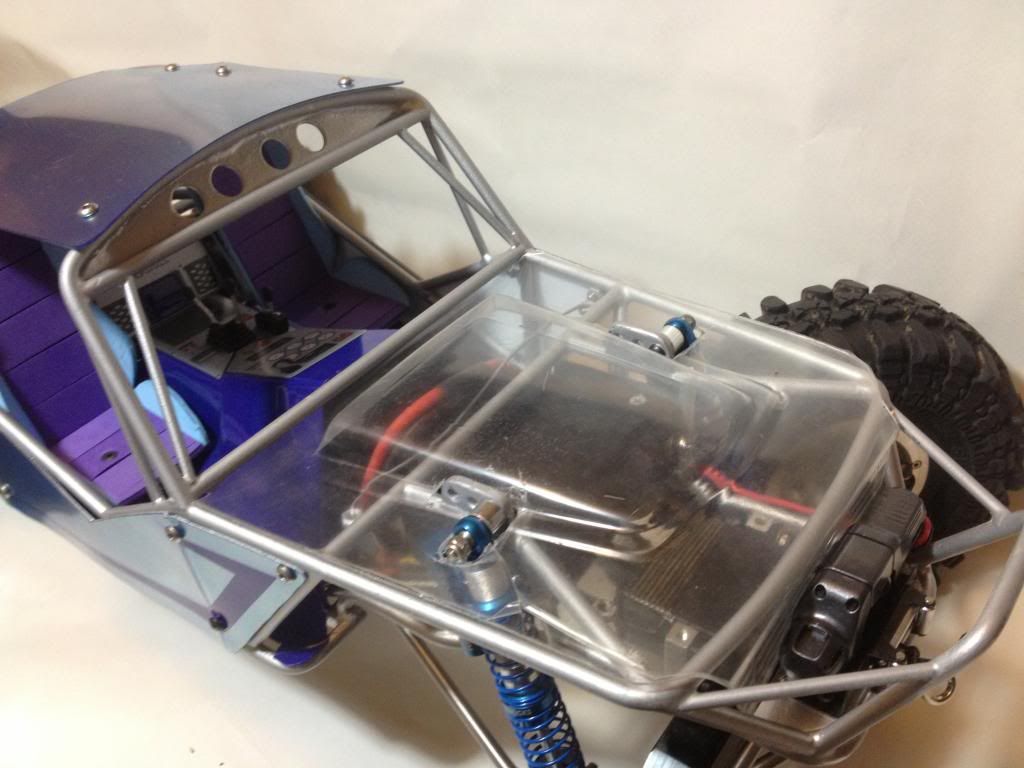 Parts List
Axles started as Wraith kit axles
VP chubs and knuckles front and rear
Axial Universals
HD gears front and rear, overdrive in the front.
Felsenfest lockers
Lucas Red N Tacky lube in both axle's and transmisson
Fast Eddie bearings thru out
STRC upper link mounts, shock mounts,rear trans housing and bearing caps/carriers
Poison Spyder diff covers
Chaotic Crawlers titanium links
3R winch
Hitec HS-7955TG front
Hitec HS-7954SH rear
Locked up RC Trail 8L BL's and Inspired rings
TSL Super Swampers
CI foams 5.5 DD with narrow inners, firm outer's front, medium outer's rear
KING 100mm shocks
Holmes Hobbies BR-XL ESC and 2012 team CM Pro 540 16T HW motor.
Wraith trans loaded with HR gears and a GH skid.
I know there's more I'm forgetting (will update)
03-03-2013, 04:55 PM
Tech Master
Join Date: Dec 2012
Posts: 1,331
---
Wow that looks amazing
03-04-2013, 03:23 AM
Tech Addict
Join Date: Nov 2008
Location: Tampa, FL.
Posts: 649
---
That's awesome!! What's the $$?
03-05-2013, 03:57 PM
03-12-2013, 02:52 PM
---
We'll it's about done now, gotta get power to the lights and cosmetics like dash,rear deck,rear inner fenders and add pass and driver and minor paint work...
On to the pics and a little fab tech.
Let me introduce you to a tuber's best friend,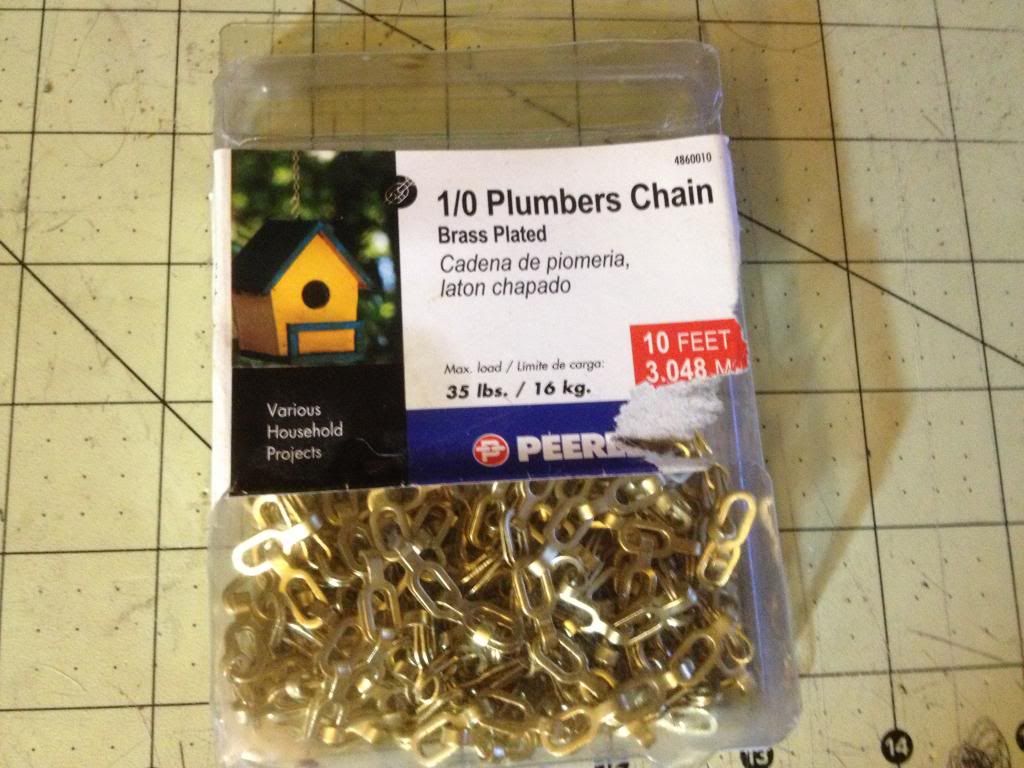 The best way I've found to add panels, trays,electronic boxes, etc to a tuber without welding or brazing on nuts.
More permanent than zip ties and less unsightly.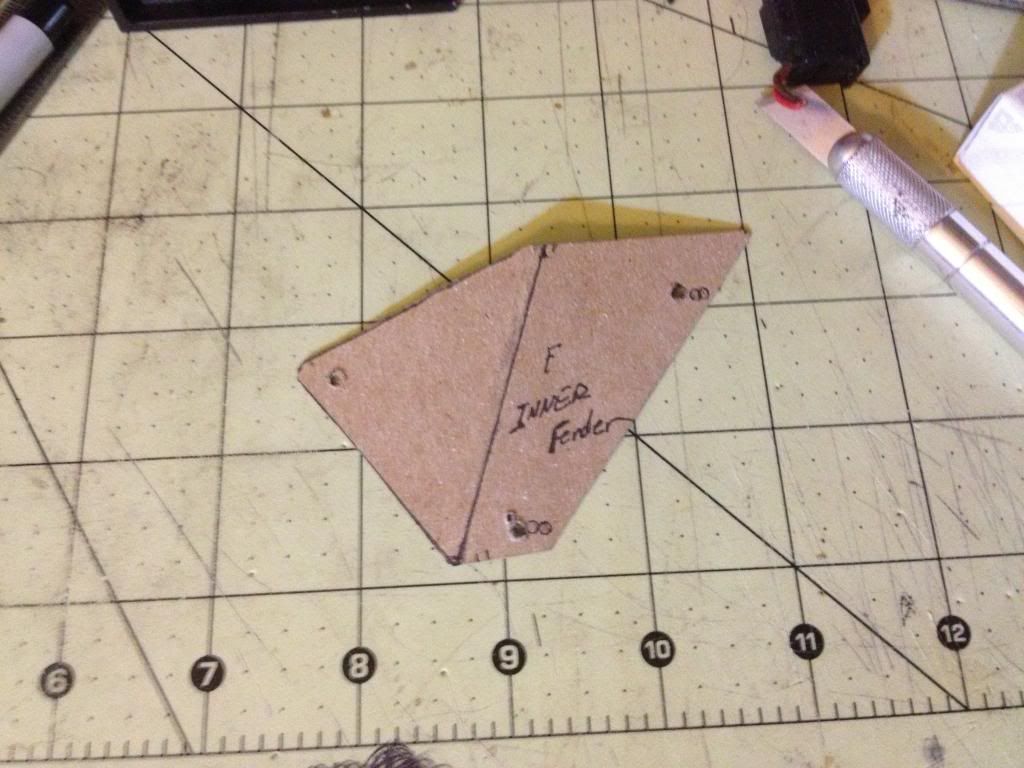 Battery box,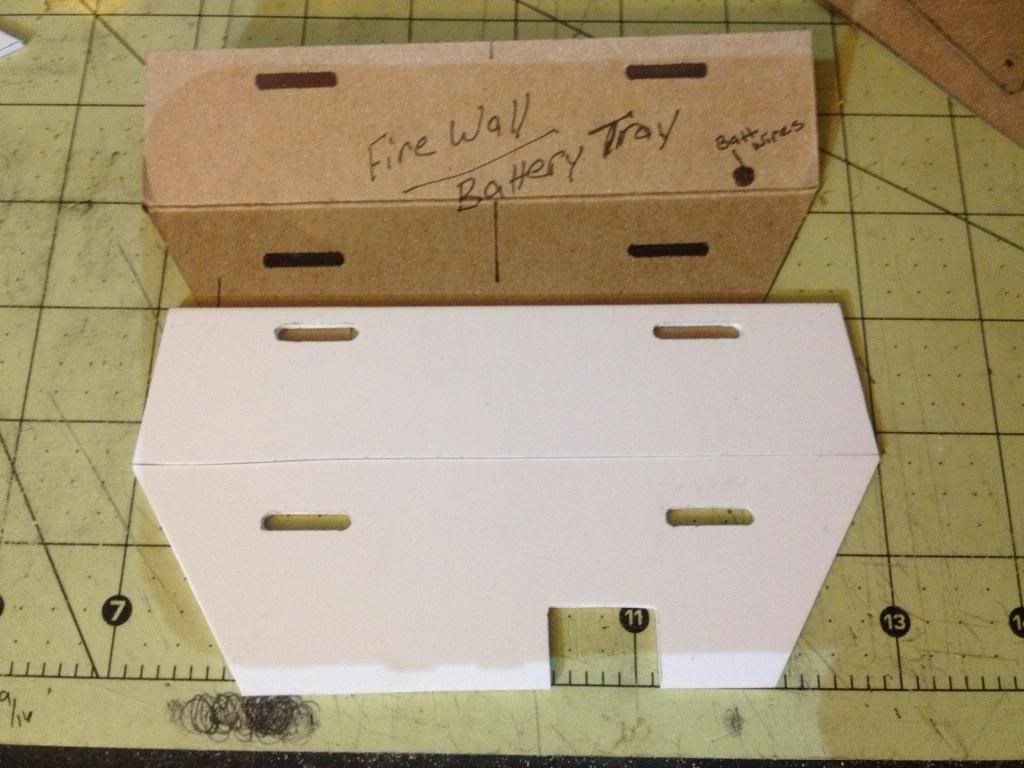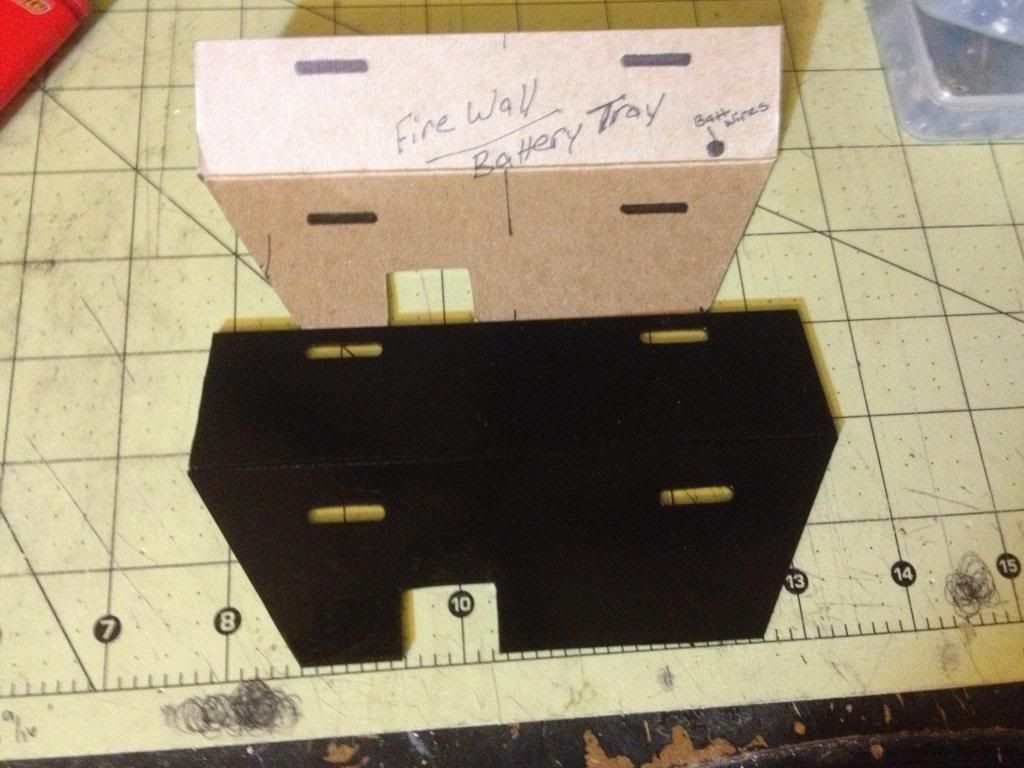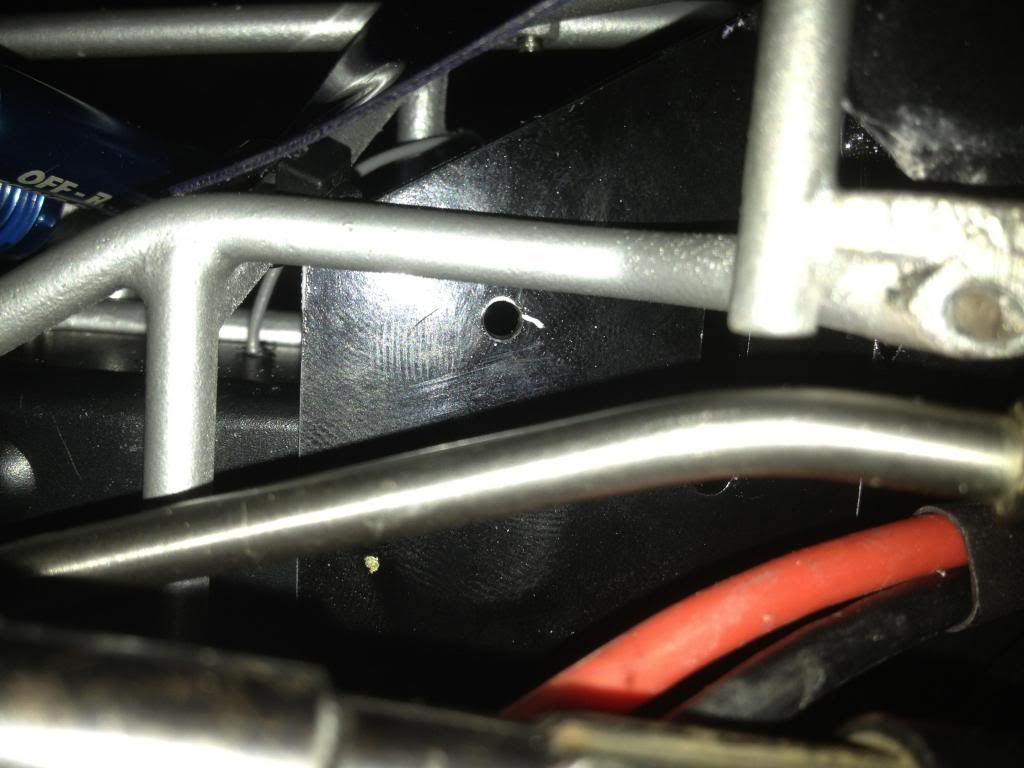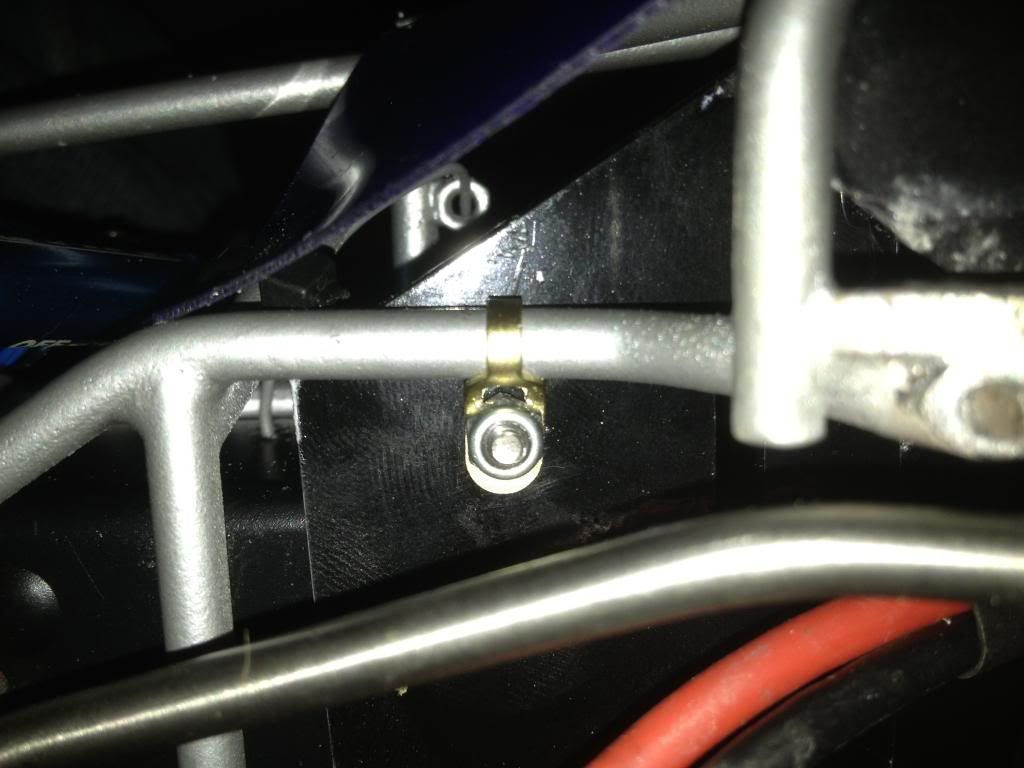 Pics of installed battery box to come. Rite now that area is coverd in wires comming out of the RX box in which I'm installing a small toggle switch to turn on and off the lights.
Fully completed pics will have battery box and working lights shown as well of over all pics of the completed rig."thumbsup"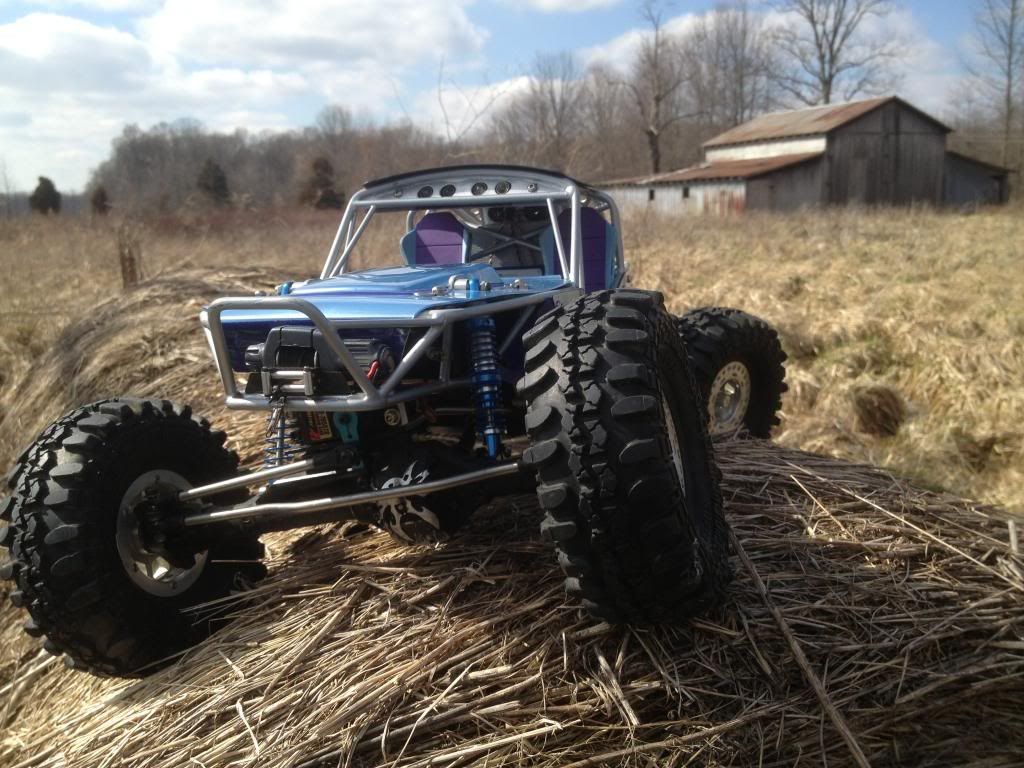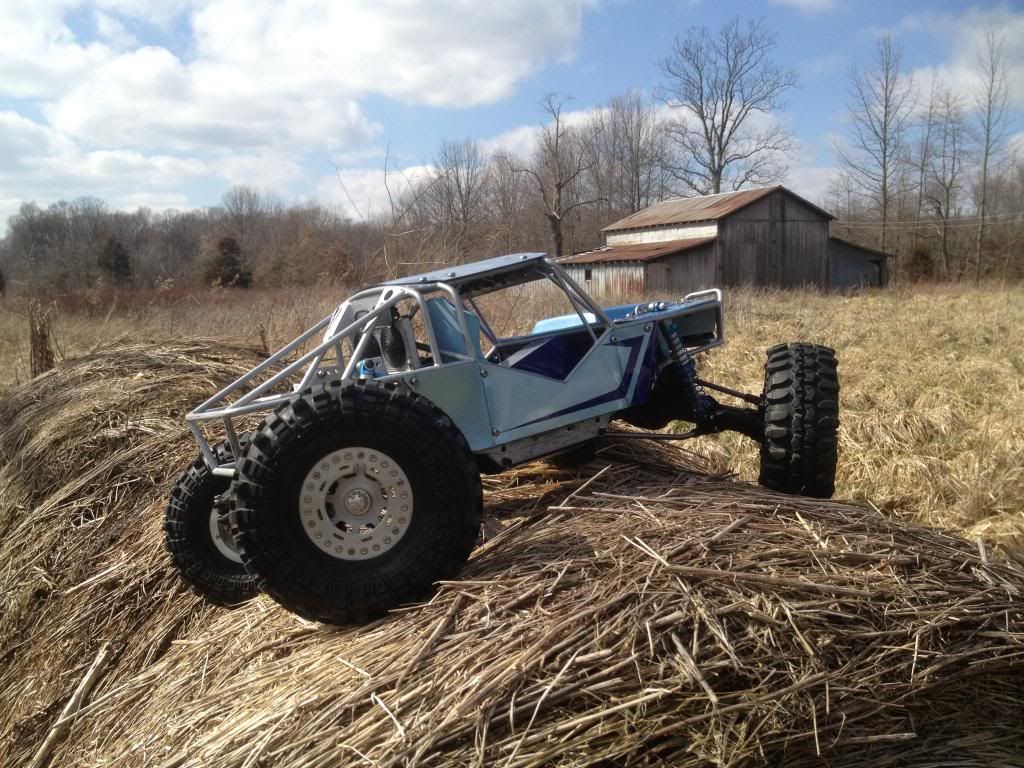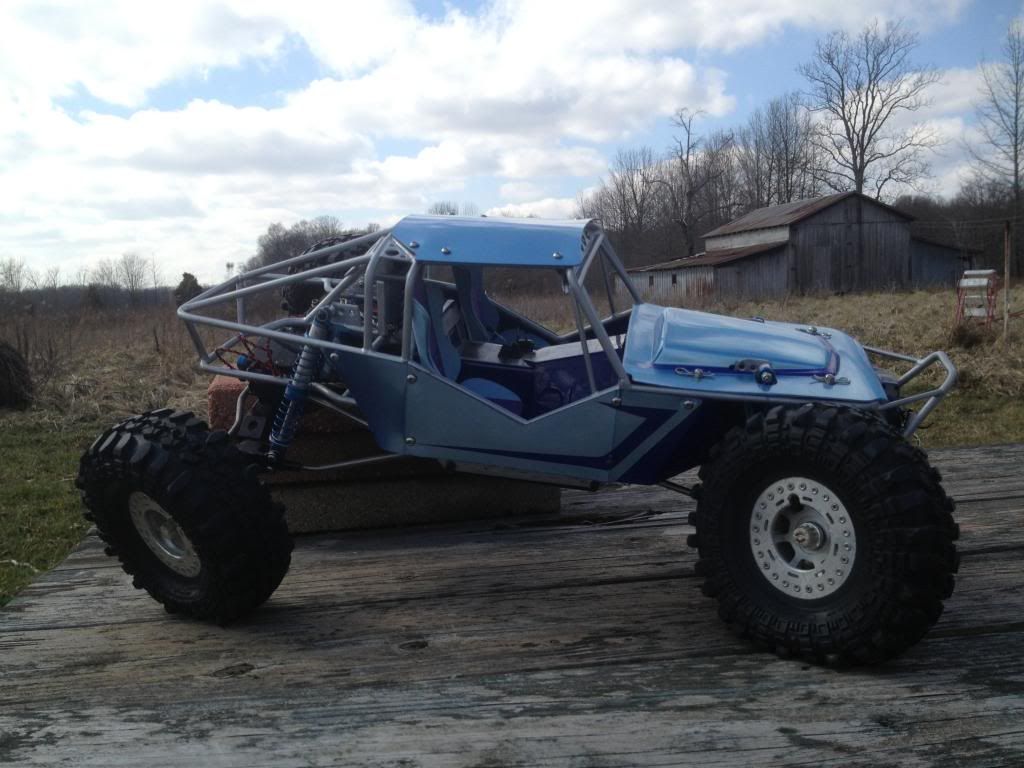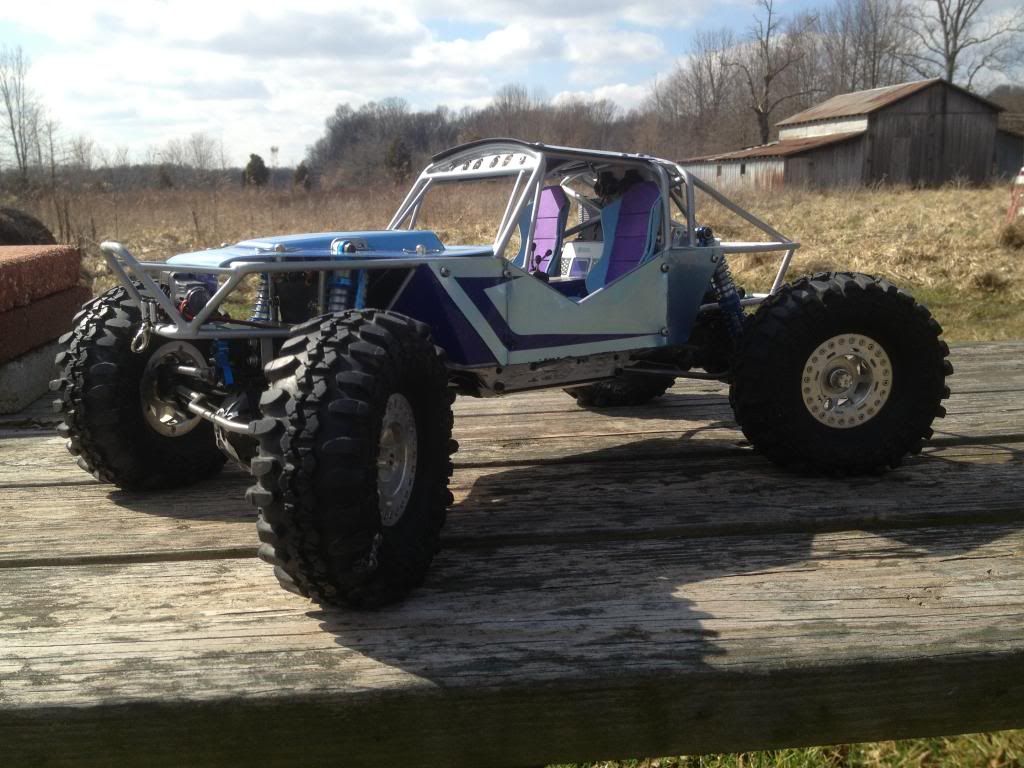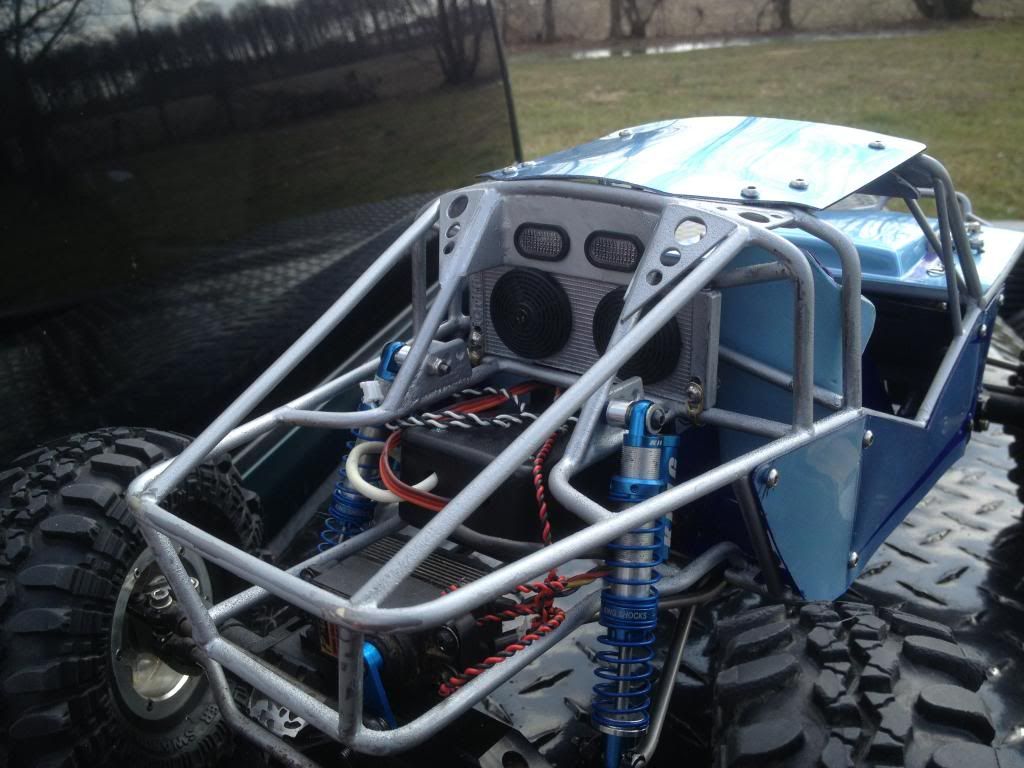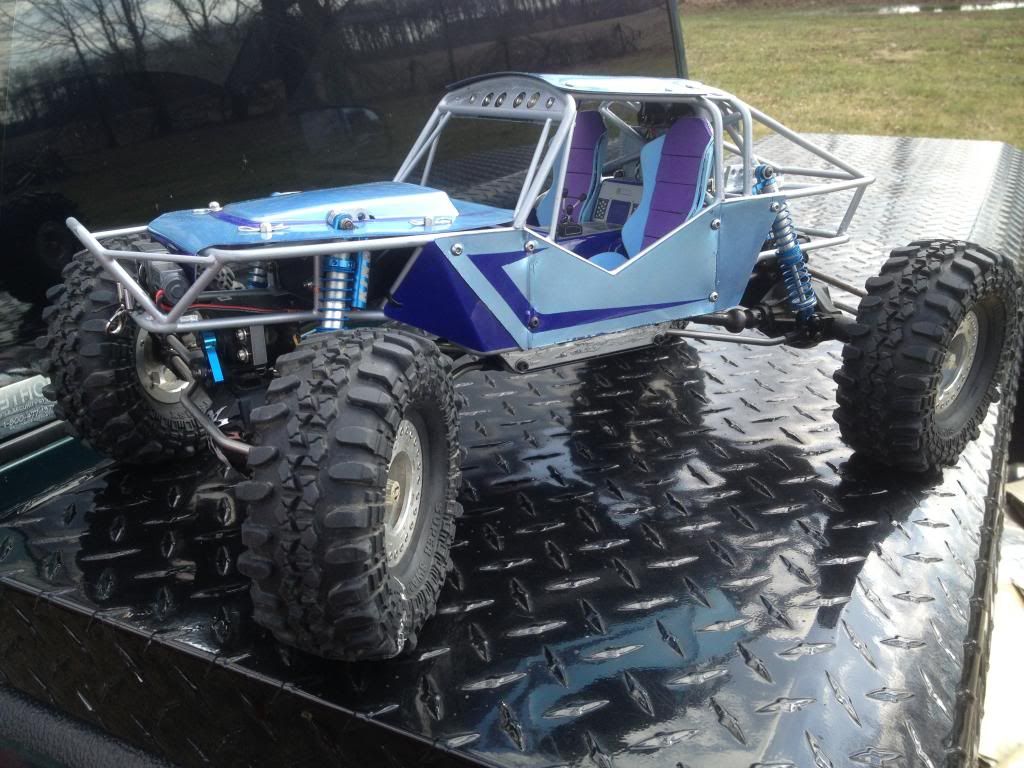 Stay Tuned, More to Come"thumbsup"
04-08-2013, 12:01 PM
---
It's done, went on it's first outing yesterday.
Been done for a while but wanted outdoor pics and Mother Nature hasn't been cooperating.
Until today,
Warning, major pic time.....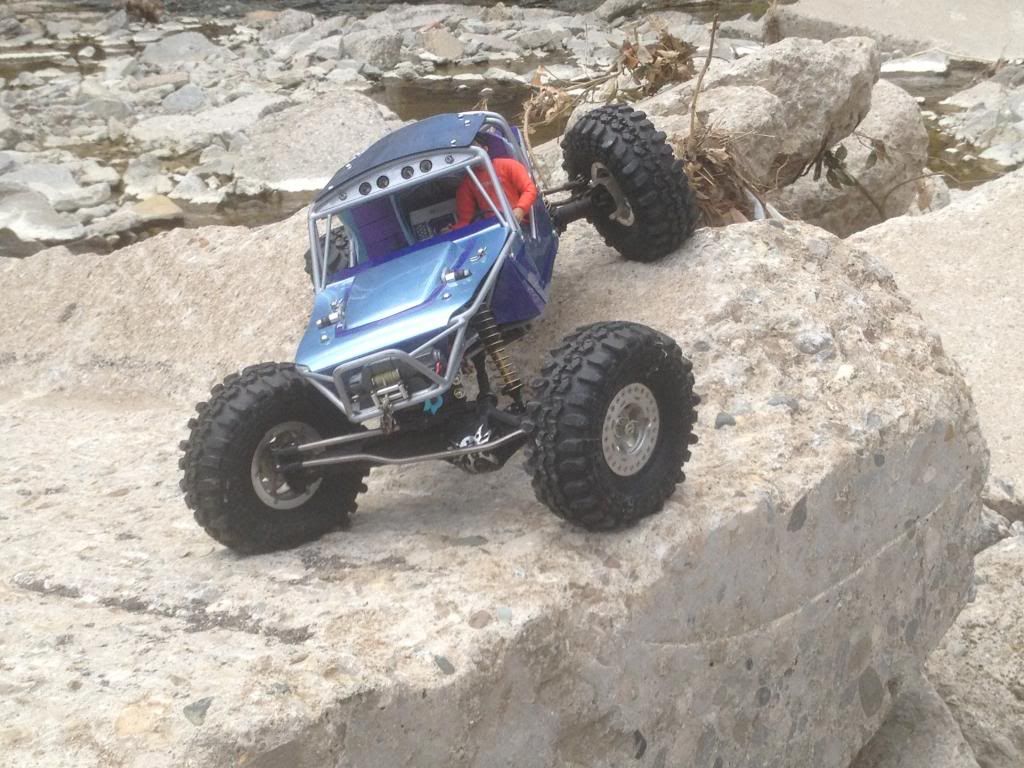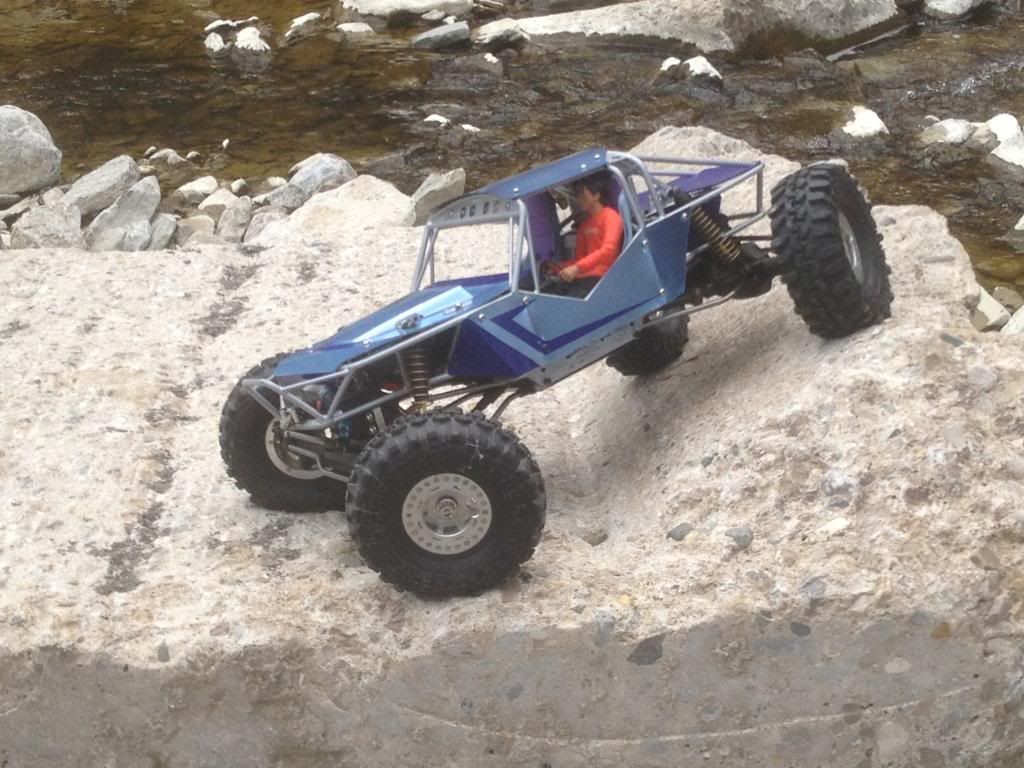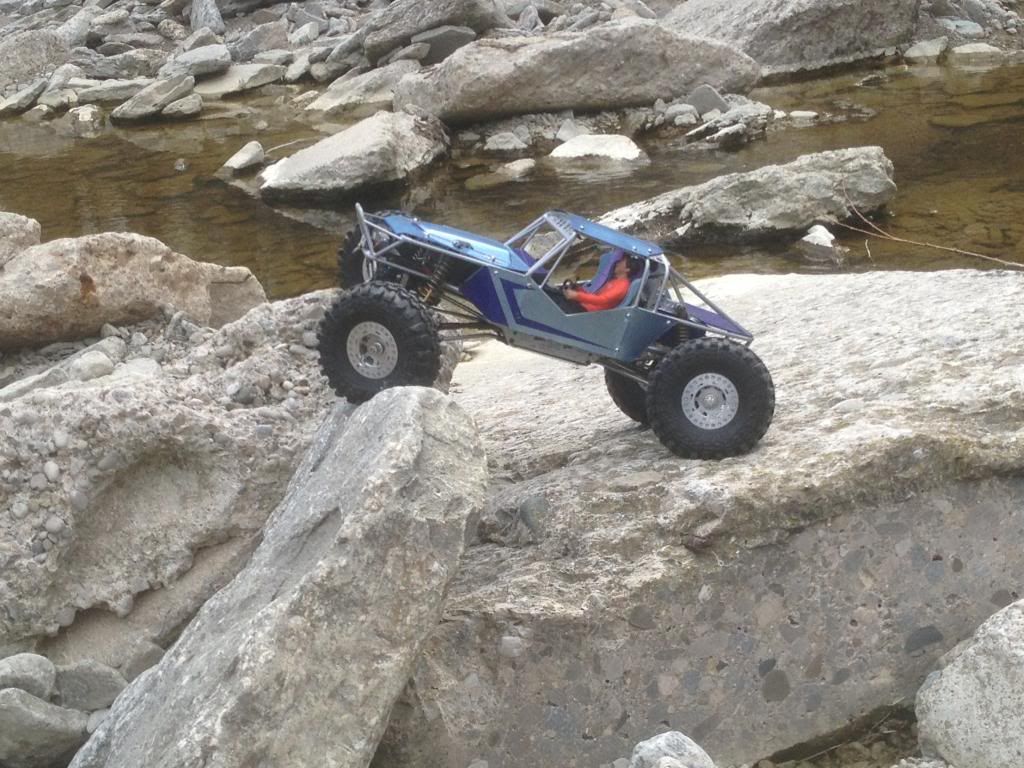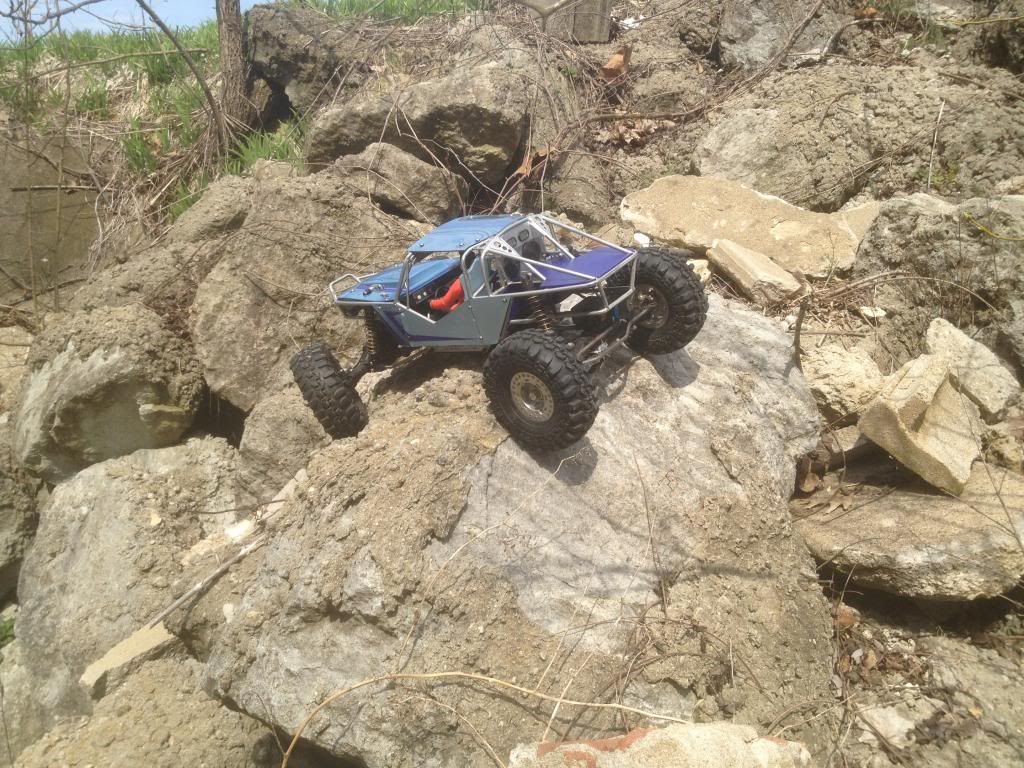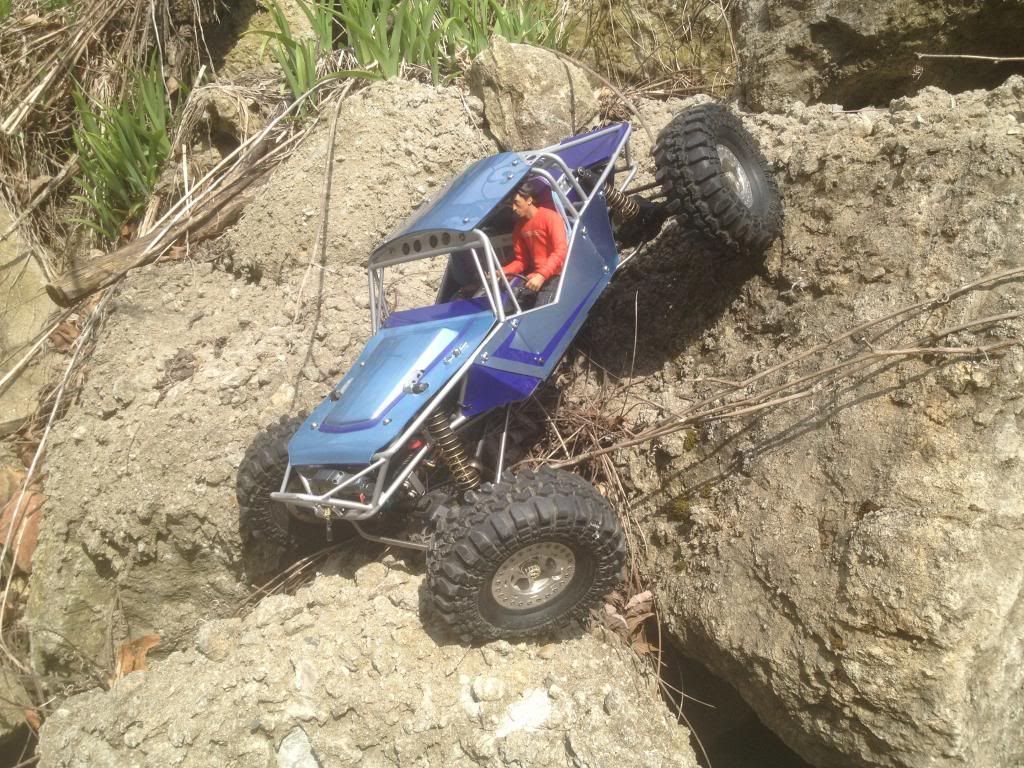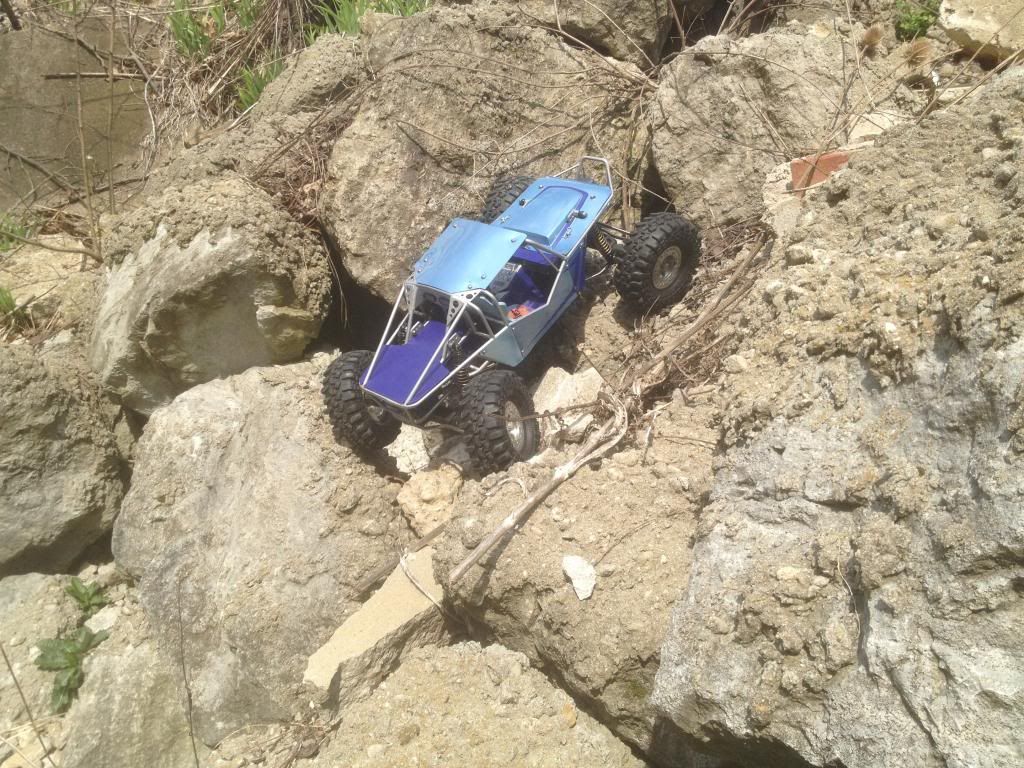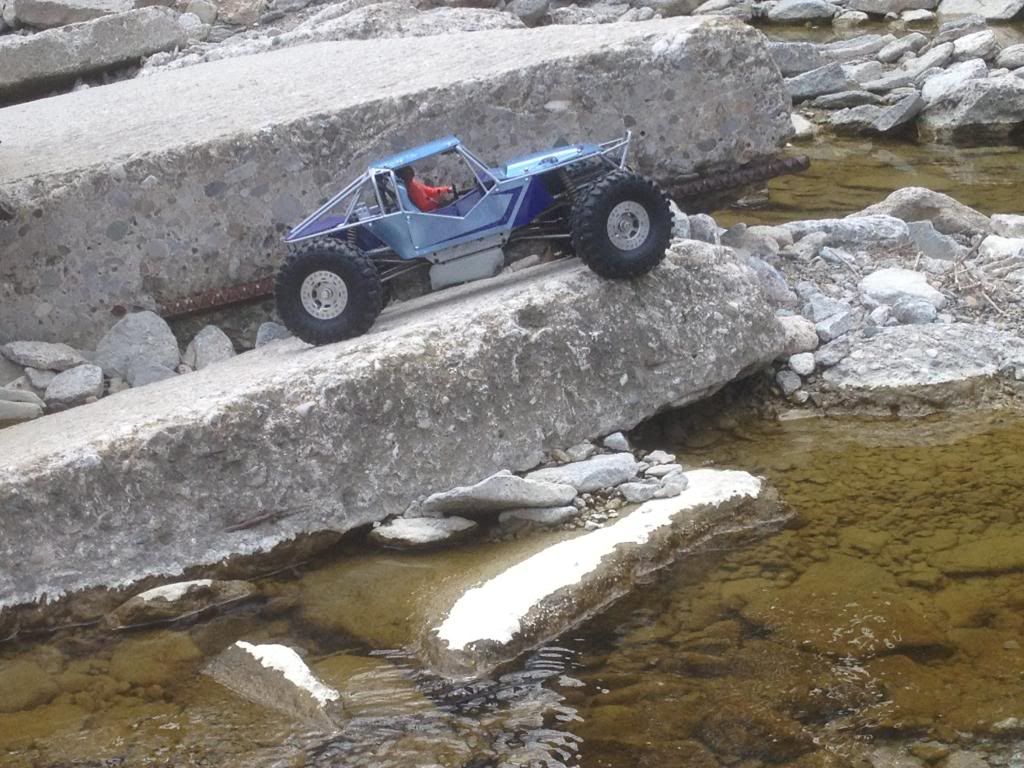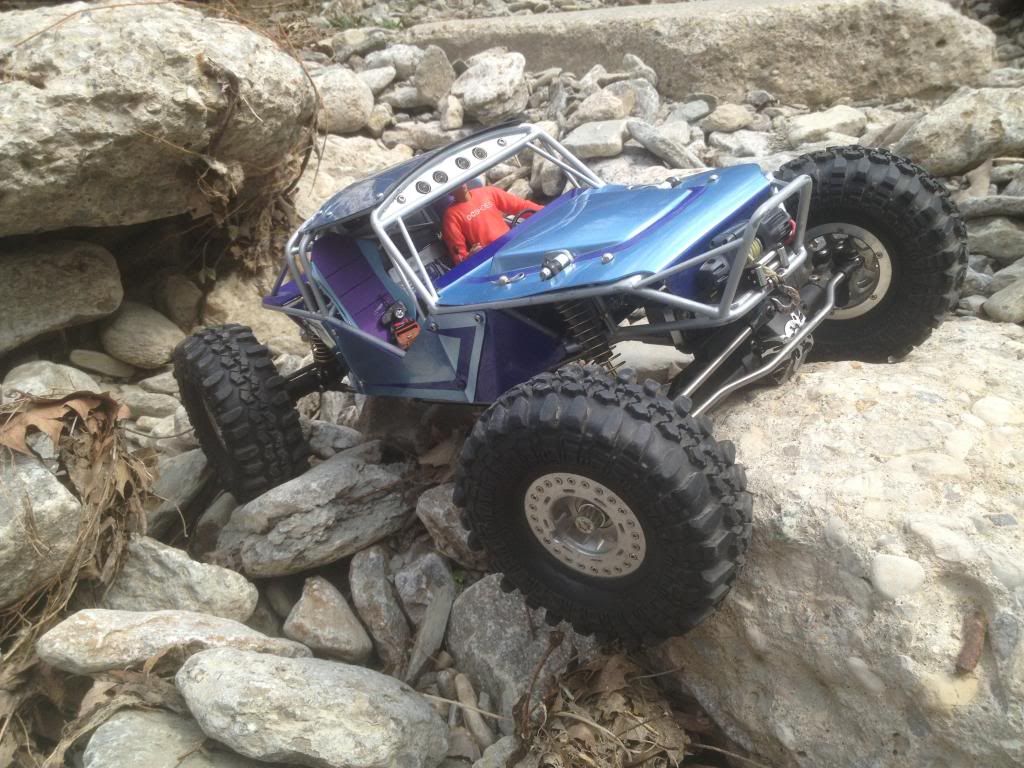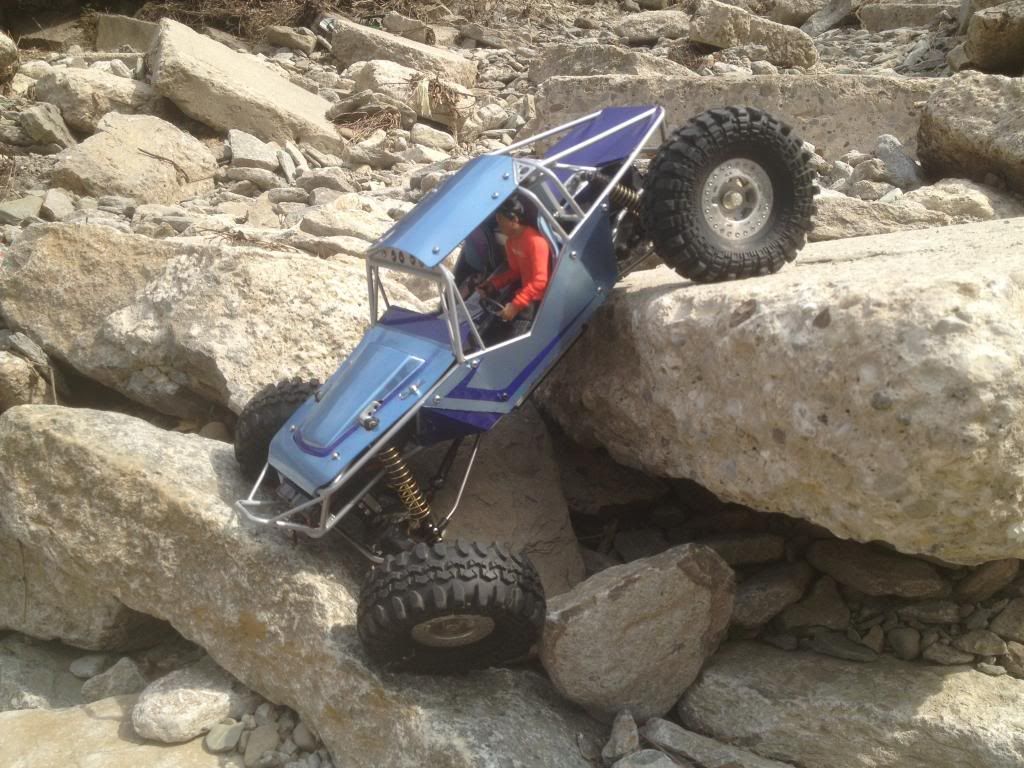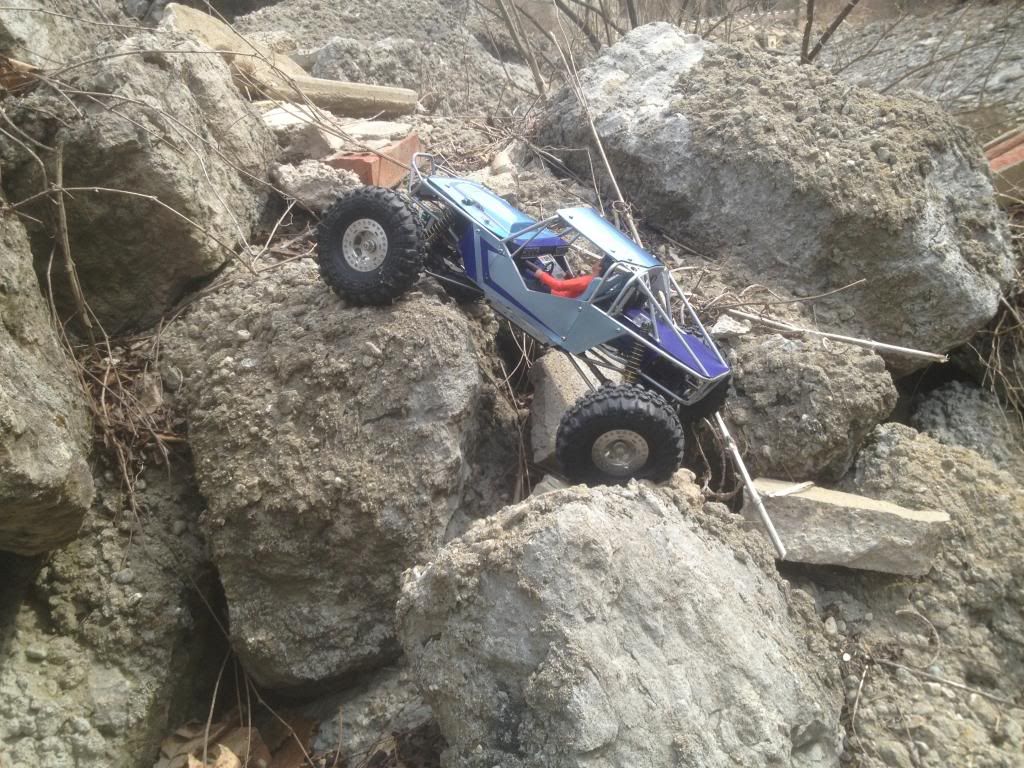 Also decided not to run with a passenger but couldn't leave the seat empty.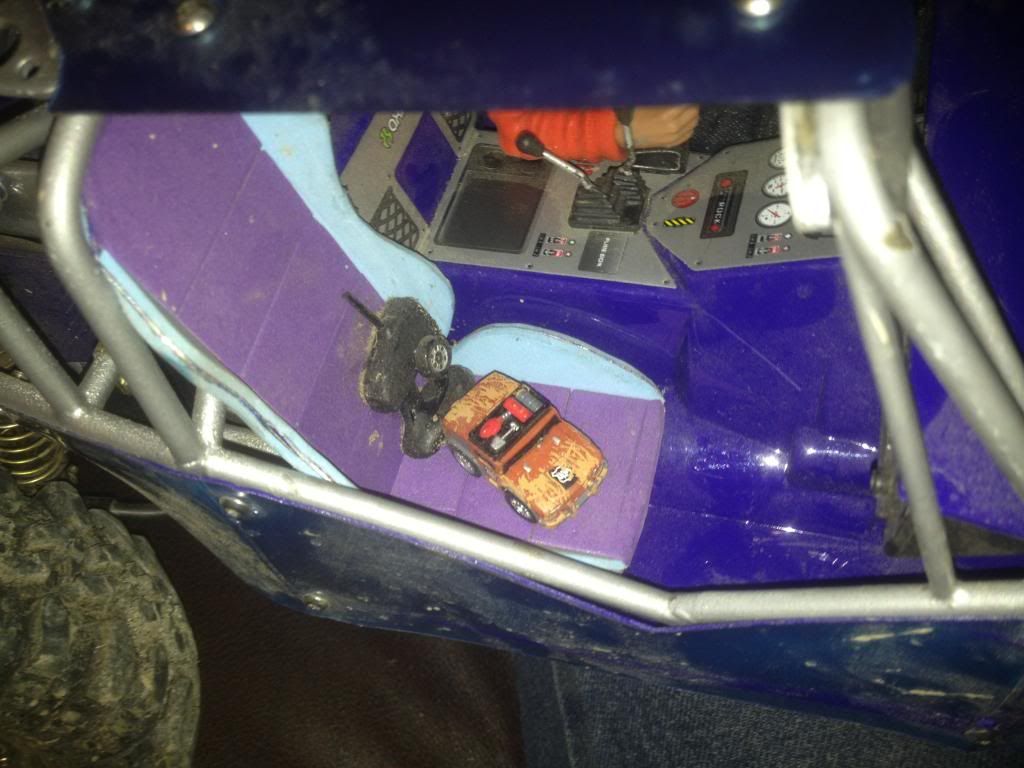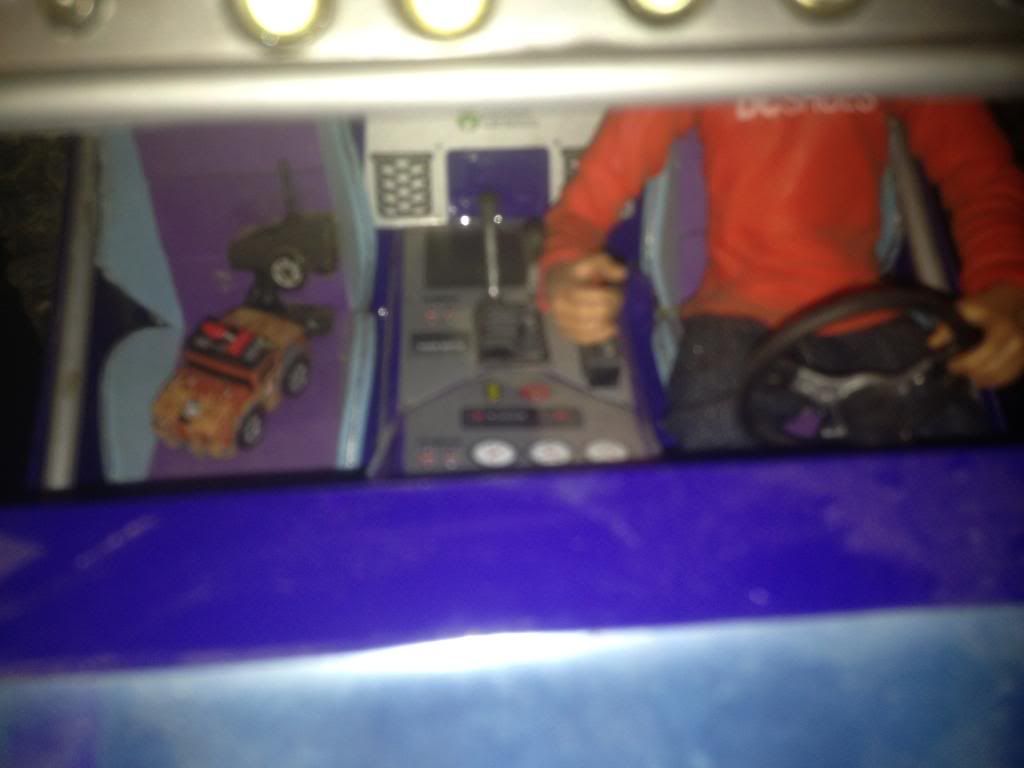 04-09-2013, 07:01 AM
Tech Addict
---
Very sweet rig sir.

How did those King shocks work for you? I noticed they are missing from the action pics. I have a couple sets of RC4WD shocks and they are somewhat hit or miss. Do like the looks of those, but they've got to perform.
04-09-2013, 10:04 AM
---
They were way to soft. I drove it around inside my house and didn't like the way they performed. In my experience a heavy rig requires a big body shock.
In the action pics I'm running my go to shock combo that's always worked in the past and did quite well Sunday when the pics were taken. Traxxas XXL big bores with Losi gold springs.
The description on RC4WD's web site for the KING shocks says RTR. When I opened them up, a couple of the shocks were half full of oil and the other two had just enough oil in them to keep the piston lubricated. I've rebuilt hundreds of shocks in the past so I like to think I know what I'm doing. No matter what I tried I couldn't get any rebound out of these shocks. They would be either locked up and not compress or compress and stat that way. When built correctly an RC shock should have enough rebound when compressed the shaft itself should come back out of the shock body around 60% of it's length. The KING's stayed compressed like there dead or a blown out shock that's lost all it's fluid. The only rebound you get from these comes from the supplied springs which are way too soft.
I'll keep them to run on a small light weight rig like a Honcho or my Clod scaler.
If I had to do over again I would of just kept my money. These are expensive and with the cost of 4 I could of bought an 8 pack of the XXL big bores.
04-10-2013, 07:31 AM
Tech Addict
---
Ah, correct. My RC4WD "scale" shocks and even my piggybacks do the same. There's not enough give in the bladder (or none at all depending on the shock) so there's nowhere for the displaced fluid to go when the shaft compresses. So it either locks in the up or down position depending on how full it is.

Thanks for the info. Too bad, they look great. I've been drooling over the Junfac XD's myself - I hear they are fantastic.