Post your crawler photos here
03-12-2012, 09:28 AM
Tech Addict
Join Date: Jul 2009
Location: Zionsville, IN
Posts: 578
---
Awesome. Thanks for the link. Nice rigs, btw.
03-12-2012, 05:07 PM
Tech Master
Join Date: Dec 2009
Location: Wheeler, Mi
Posts: 1,366
---
here a Pic of my crawler I just bought. This is a blast. Cant wait to start my next crawler project.
03-19-2012, 12:20 PM
Tech Initiate
Join Date: Jun 2011
Location: Staten Island, New York
Posts: 44
---
03-27-2012, 06:09 PM
Tech Adept
Join Date: Oct 2011
Location: Nashville TN
Posts: 235
cc01
---
locked diffs - Junfac 4 link and skid - 20mm shock rod ends - giant roof basket - junfac outdrives and swing shafts - aluminum knuckles - tekin fxr w/ novak 55t - 3racing winch
04-21-2012, 11:05 PM
MY SCX-10 CHEROKEE
---
hai...buddy,i am the new comer in rc crawler.i,m stay at malaysia so i need your advise out there for to get improvement for my crawler particurlarly esc to make water resistant.i,m using SCX-10 cherokee, xerun 120A esc and speed passion motor 30.5T.
04-21-2012, 11:13 PM
---
Very nice truck and good job bro...what a kind your tyre you use.i,m using SCX-10 CHEROKEE so i,ii like to find tyre like your rc truck but we don,t know the brand like you.
05-06-2012, 03:55 PM
Tech Regular
Join Date: Sep 2009
Posts: 373
---
Really liked the metal flake orange I was running on my wraith then the next thing you know I start seeing lots and lots of orange wraith's. I want mine to look different than anyone else's so a wrap was installed.
I collect Hotwheels so I thought the theme fit.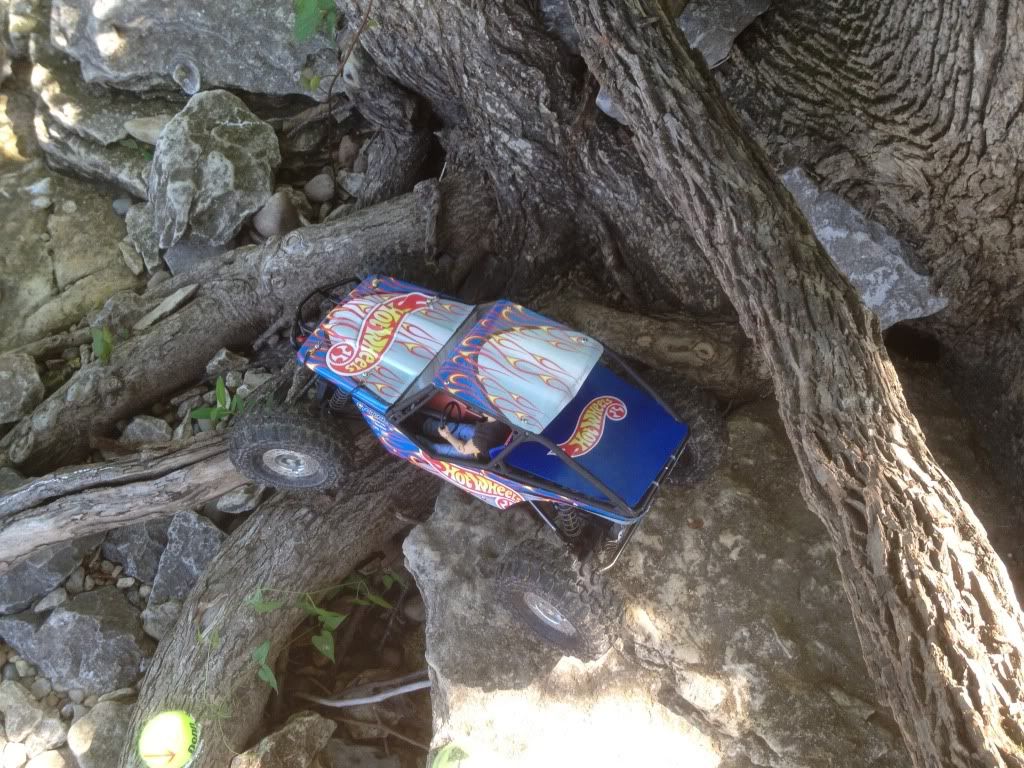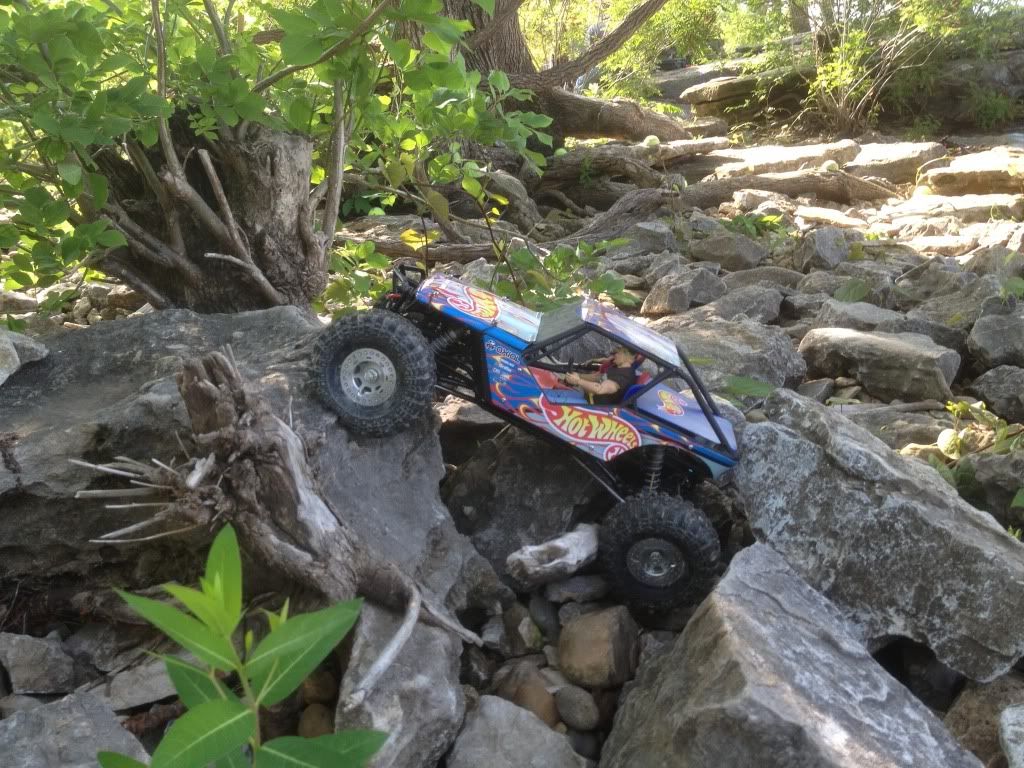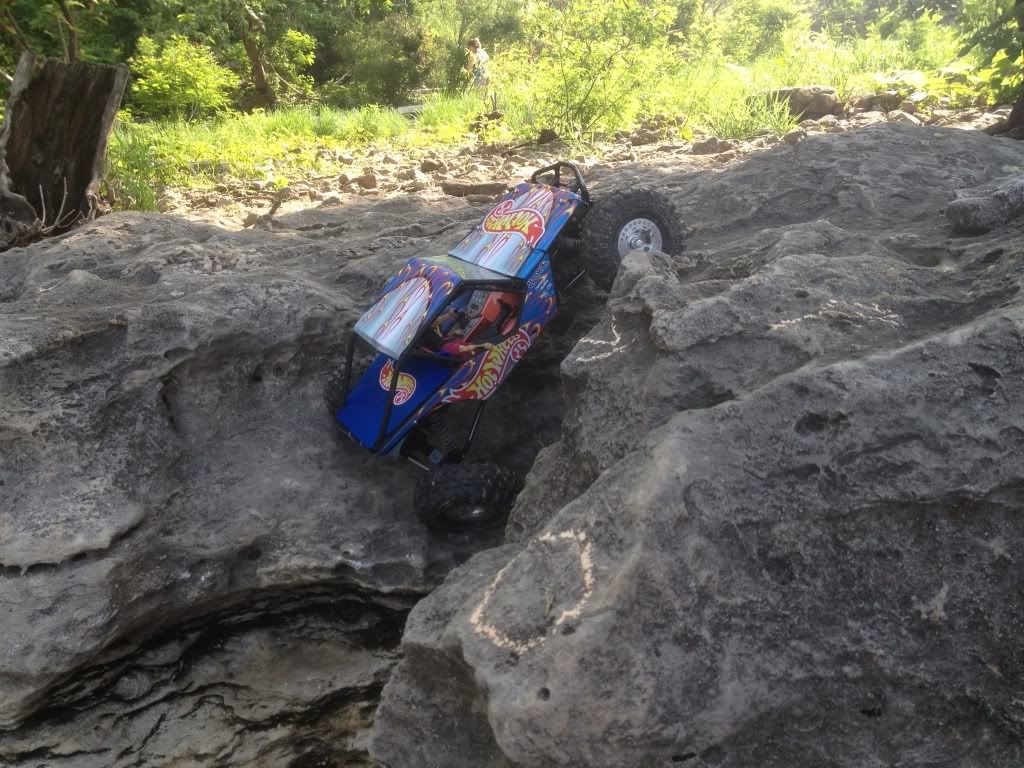 05-07-2012, 05:32 PM
Tech Apprentice
Join Date: Sep 2011
Location: Apple Valley, MN
Posts: 64
New Ridgecrest
---
My new Axial Ridgecrest on the rock pile.
05-07-2012, 06:54 PM
Tech Regular
Join Date: Apr 2008
Posts: 362
---
the dingo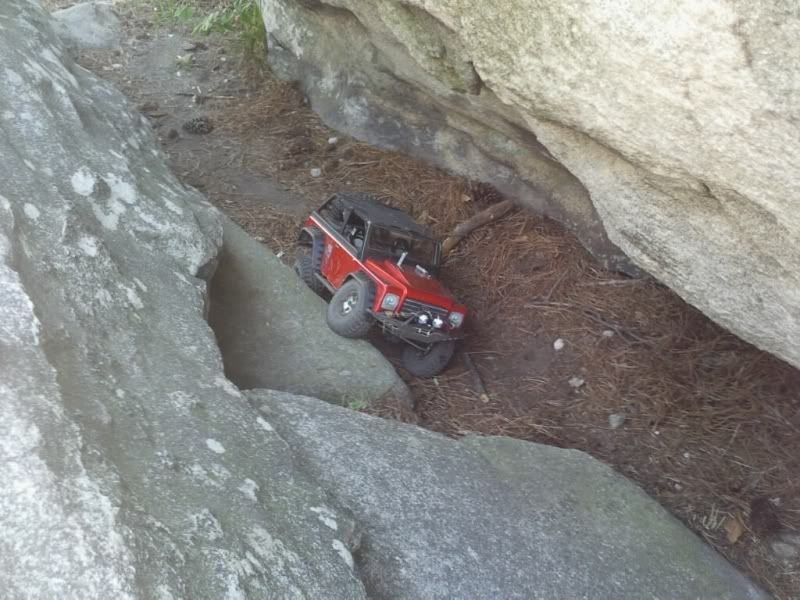 dingo and ford half way up stn mountain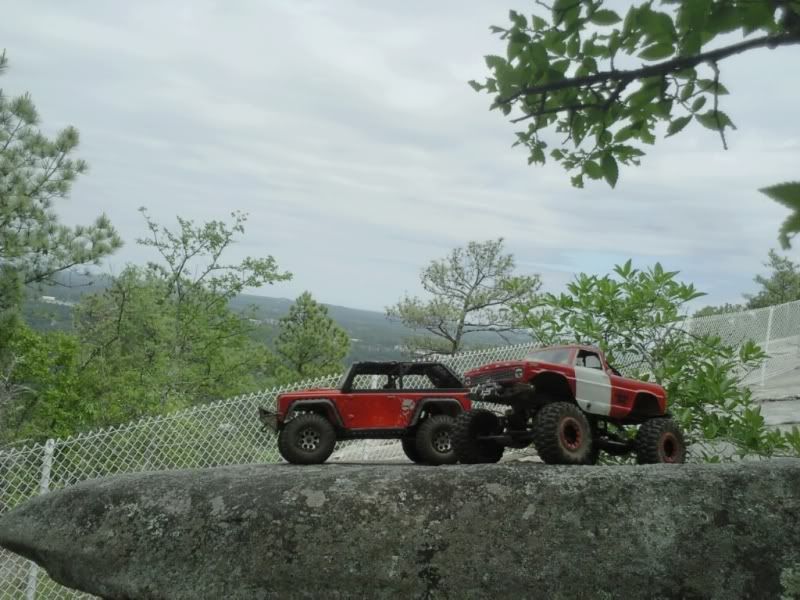 the ford at the top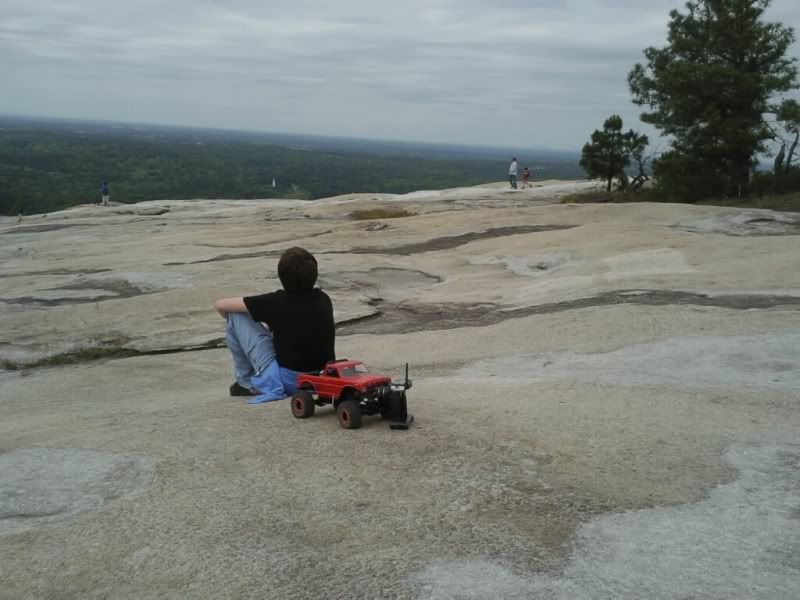 almost done with the blazer,it'll make its first trip up stn mountain the 26th
05-07-2012, 06:54 PM
Tech Regular
Join Date: Apr 2008
Posts: 362
---
...
05-14-2012, 08:59 PM
Tech Regular
Join Date: Jul 2007
Location: Pottsville, Pa
Posts: 381
custom crawler king
---
Started out as a stock crawler king.
Then it went to this:
Then i started to build a tuber:
Then found the chassis i am running now:
And if ur interested in making ur own chassis this is a good place to get chassis templates. The have the manta, and scalers:
http://offroader5.freeservers.com/templates.html
05-23-2012, 11:03 PM
my scx-10 cherokee
---
Hai...i,m new comer in your thread from malaysia.i,m just looking for friend around the world to share or get advise regarding rc crawler so i post some pics my rc crawler.
05-24-2012, 08:34 AM
Tech Adept
Join Date: Apr 2012
Posts: 224