My 1.5 "Universal-Motor-Gerät" (aka) Helmet.
12-25-2010, 09:19 AM
Tech Master
My 1.5 "Universal-Motor-Gerät" (aka) Helmet.
---
Ok, so I've been drooling over Zach's Unimog since day one. Ever since his first version I've been kind of obsessed w/ the Mogs!:shock: When it went up for sale I missed it, but I did end up w/ Zach's KOH Jeep(Build thread coming soon). All was good and my Mog obsession kind of went into remission. Then Zach built his v2 Mog and I was hooked again.
Right there I decided that I had to have one! So I started gathered up all of the necessary parts & accessories, I did a bunch of research on Mogs and then I headed over to the Dinky RC shop (The Hive) for some brainstorming sessions w/ Matt about the direction I wanted this build to go.
First off the specs for Helmet:
Axial SCX 10 Honcho
Dinky RC Tube work
JP Custom RC assorted aluminum upgrades
Axial Hi Steer Knuckles
Axial Overdrive Gears (front)
Dinky Link 4 Link Mount
Hand Bros CMS Kit
Pro Line Scale Shocks
MIP Drive Shafts
Robinson Racing HD Outdrive diff Lock
RC4WD 1.5 Rocky Country Tires
1.5 RC4WD Beadlocks
Hitec Servo Winch
Castle Sidewinder ESC
Castle BEC
Spektrum Rx
Hitec 5995Tg
19 Turn 550 Motor
Flightmax 3S 40C 2650 mAh Lipo
I had some features that I wanted to incorporate in the build and of course Matt had some great ideas as well that are being incorporated into the build.
After we bouncing ideas off of each other and explaining that I wanted something very simular but not and exact copy of Zach's Mog. So we started bending up some tube and things really started to come together.
I won't bore you guys w/ pics of a SCX rolling chassis, I'm sure you all know what they look like.:ror:
Here are a few pics of were the project is at this time."thumbsup"
Front end tube work.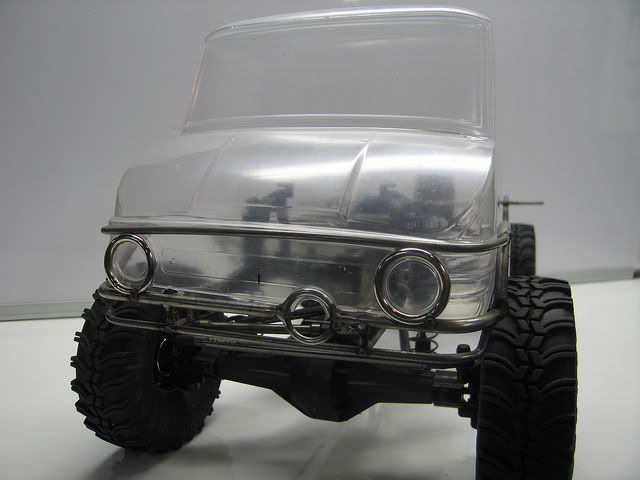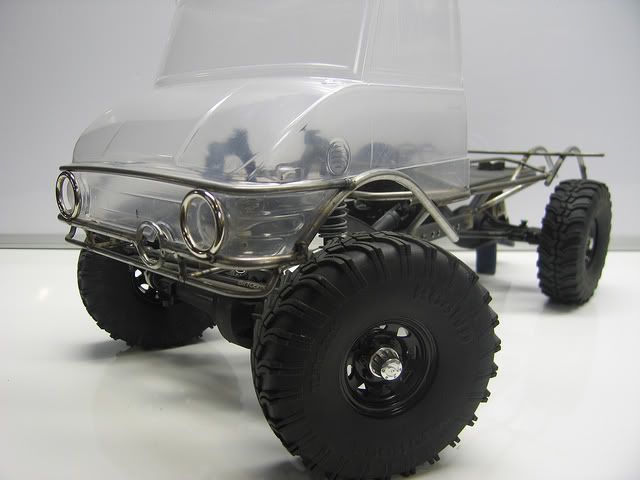 Bed area.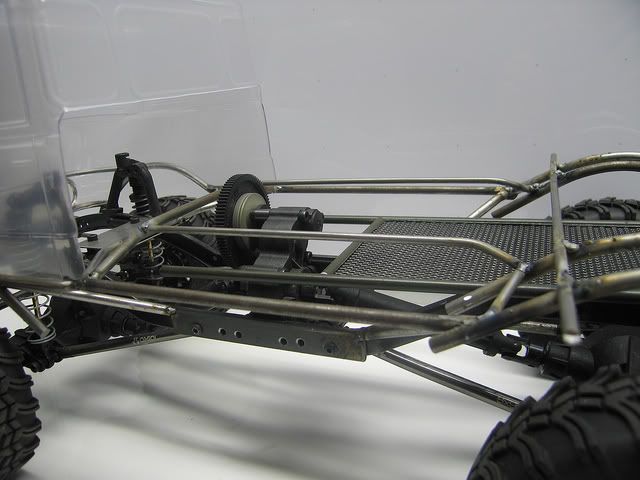 Side view.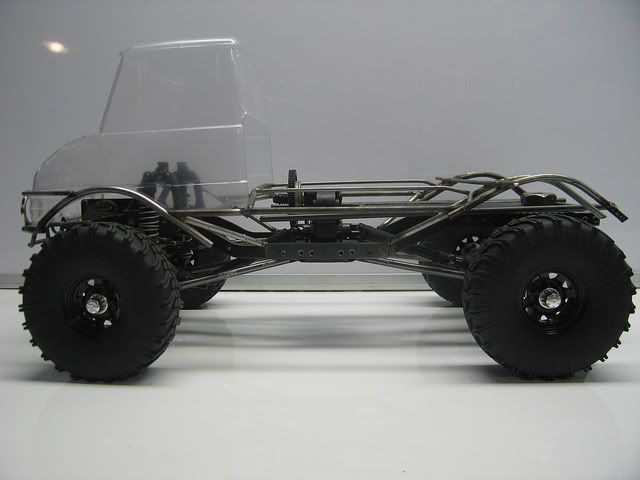 Stay tuned.........:twisted:
12-28-2010, 09:46 PM
Tech Master
---
Talkative bunch we have here.
01-02-2011, 05:30 PM
Tech Master
---
OK, so w/ the holidays behind us and new orders to be filled, Matt(Dinky RC) and I had a marathon Mog build session today. Pretty much finished up the rough tube work. The bed area, rear bumper, main roll bar, and tranny cover are all roughed in.
Really love the direction this build is heading. Matt and I were able to bounce ideas off each other and the outcome is coming out great!
Anyways, some pics from today's session."thumbsup"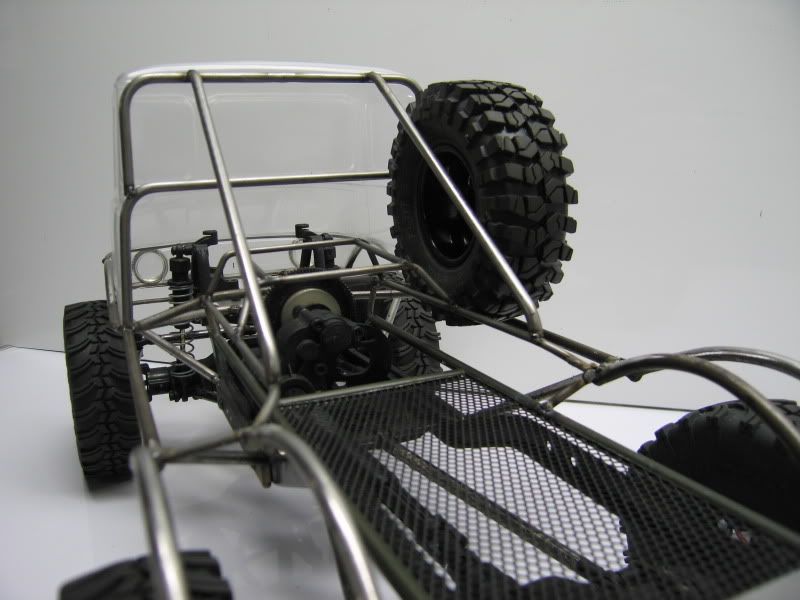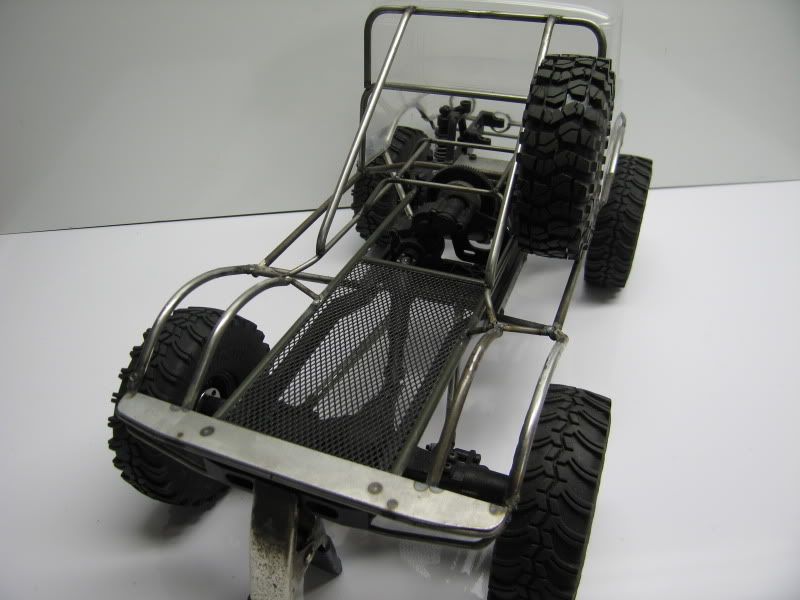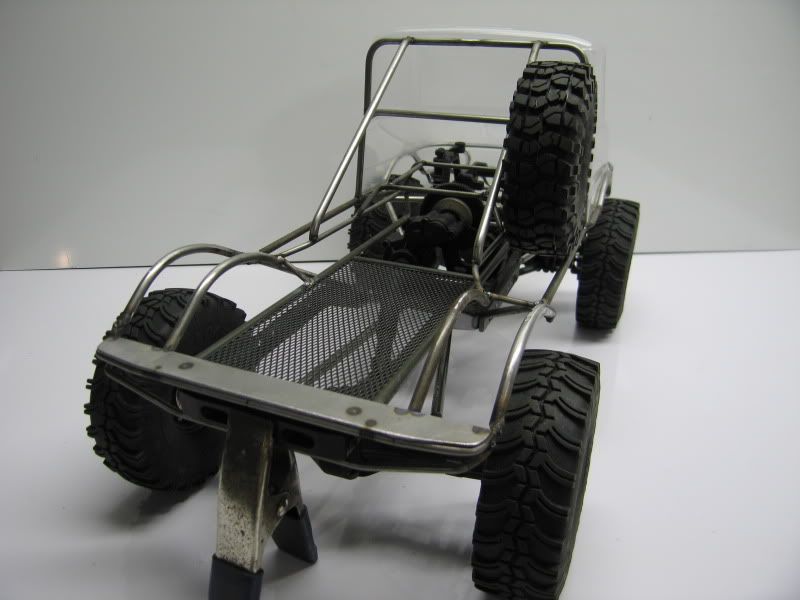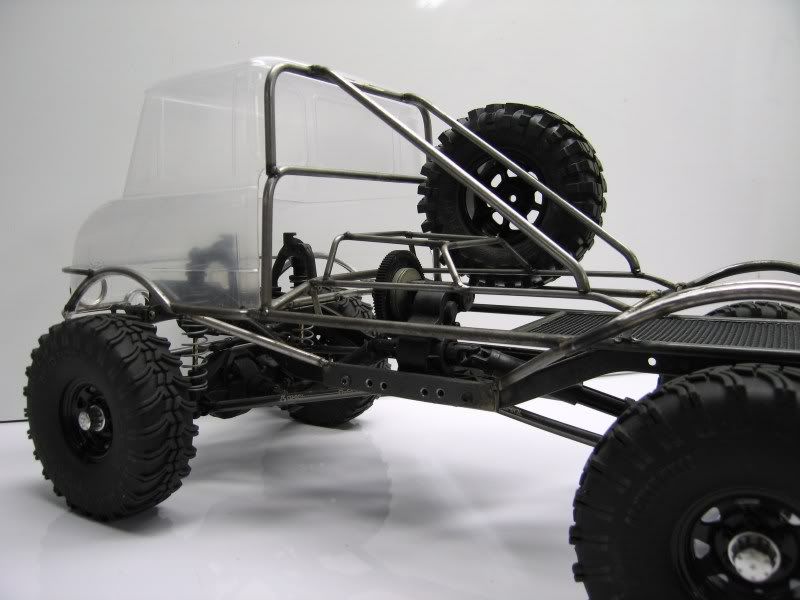 Still need to install the 60+ 3mm nuts, fabricate and install the panels, finish welding, grinding, media blast, paint the tube work, paint the body, etc... etc... etc...:ror:
01-03-2011, 11:06 AM
Tech Master
---
Nice work......
Thanks.
01-06-2011, 08:08 PM
Tech Master
---
Good looking Mog.

I think I'm leaning toward a silver, black, and white paint scheme in reference to Mercedes factory team colors.
01-07-2011, 06:14 AM
Tech Regular
Join Date: Feb 2009
Posts: 396
---
looks sick bro!
01-15-2011, 02:40 PM
Tech Master
03-26-2011, 09:13 PM
Tech Master
---
It's been a looooong time since I've updated this, here are a few pics of Helmet w/ 99% of the fabrication finished."thumbsup"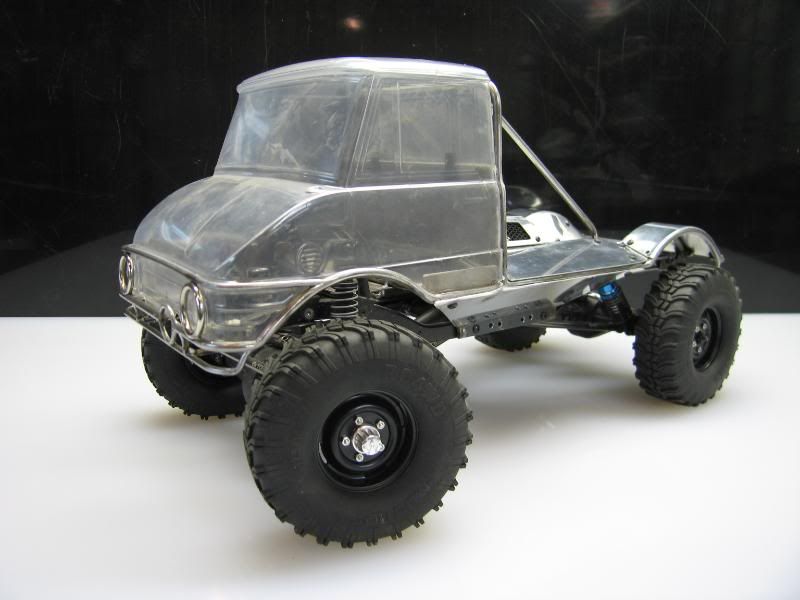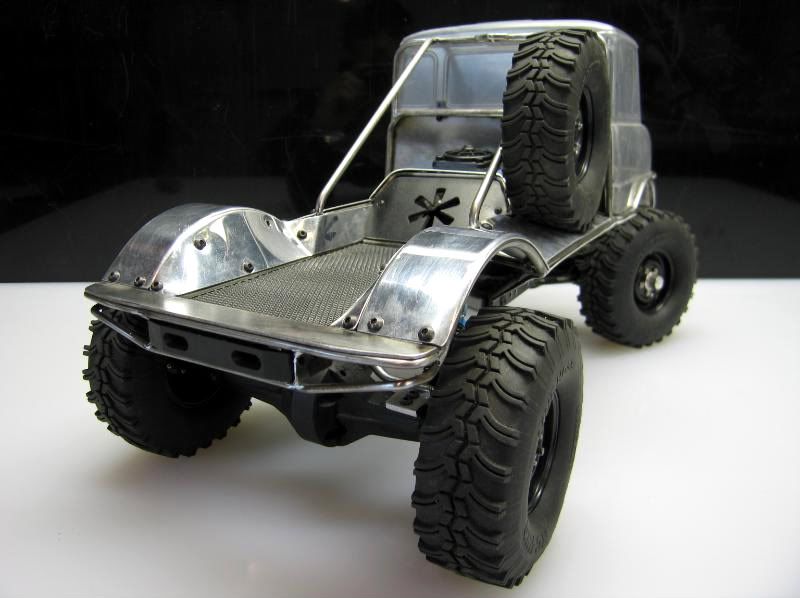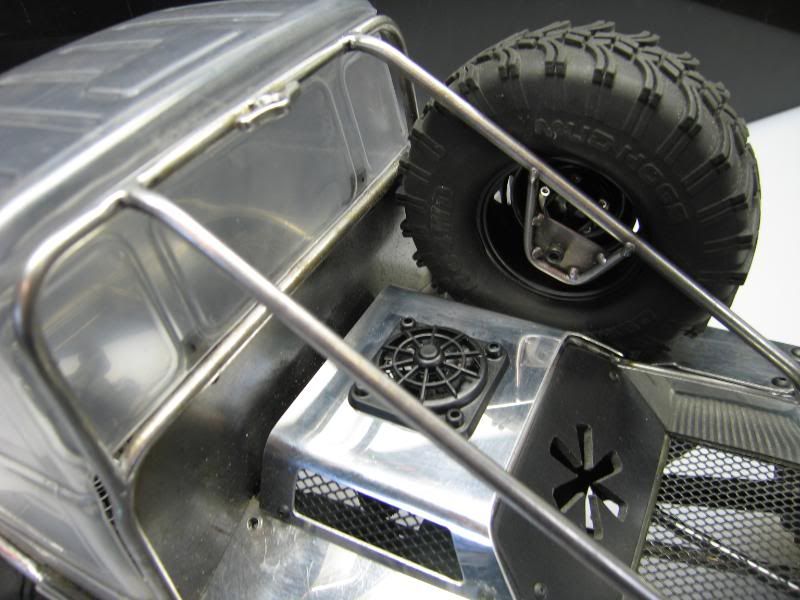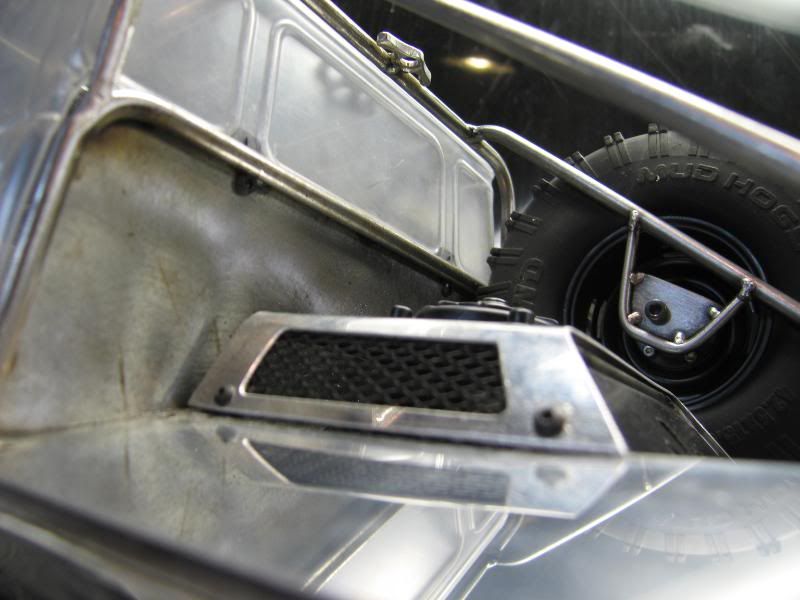 Close up of the winch hook attachment point.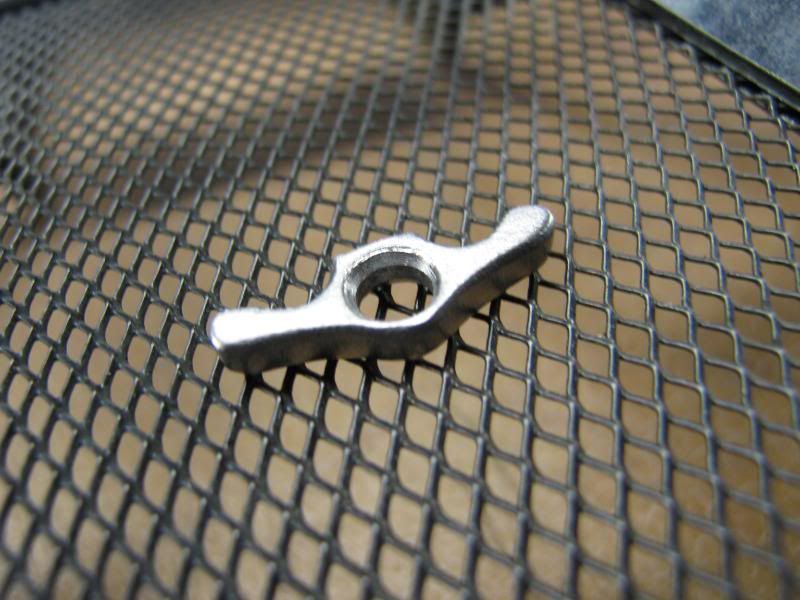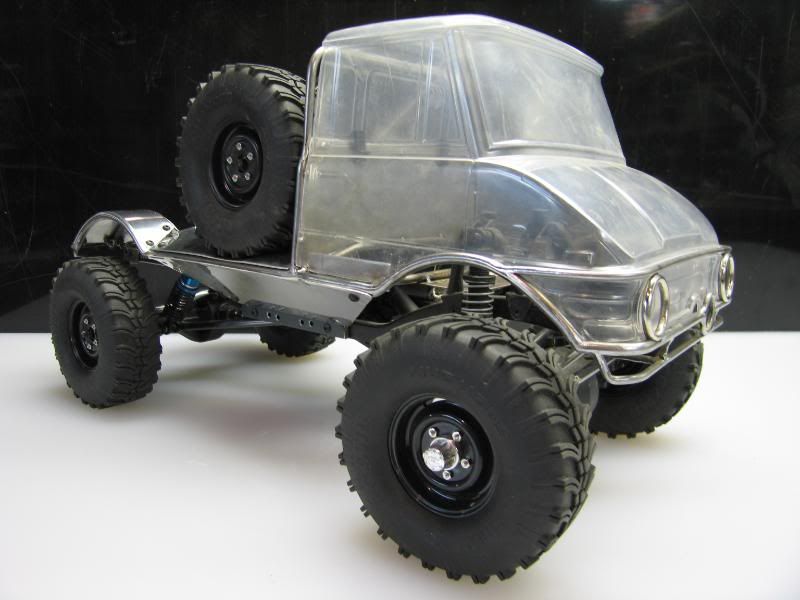 04-09-2011, 09:46 PM
Tech Master
---
Helmet
pics as promised!"thumbsup"
Sorry they are crappy cell phone pics. I cleaned, organized, and moved the Dezfan Ind. shop from the winter facility to the summer facility and now I can't find were I put the camera
.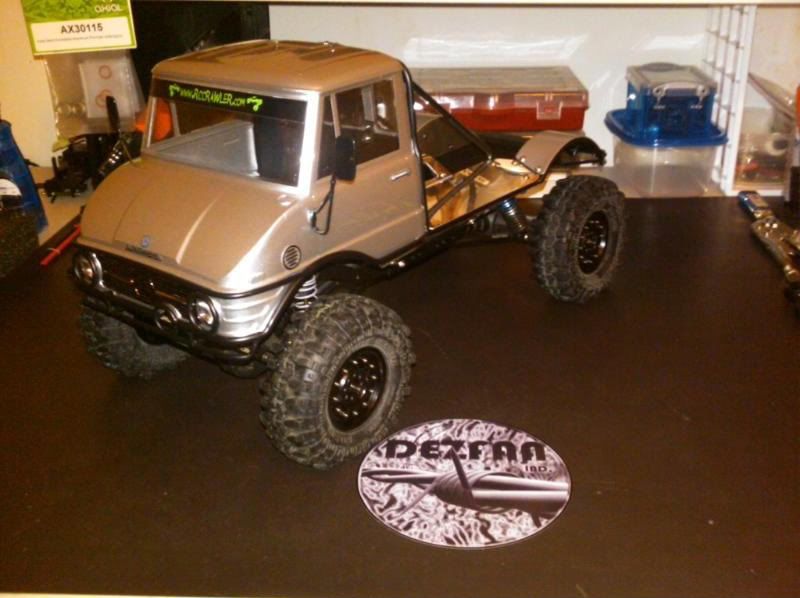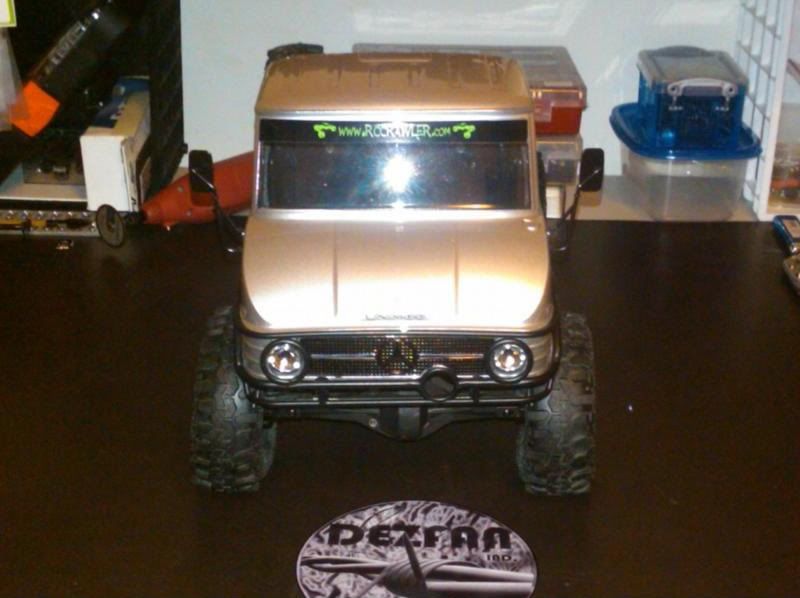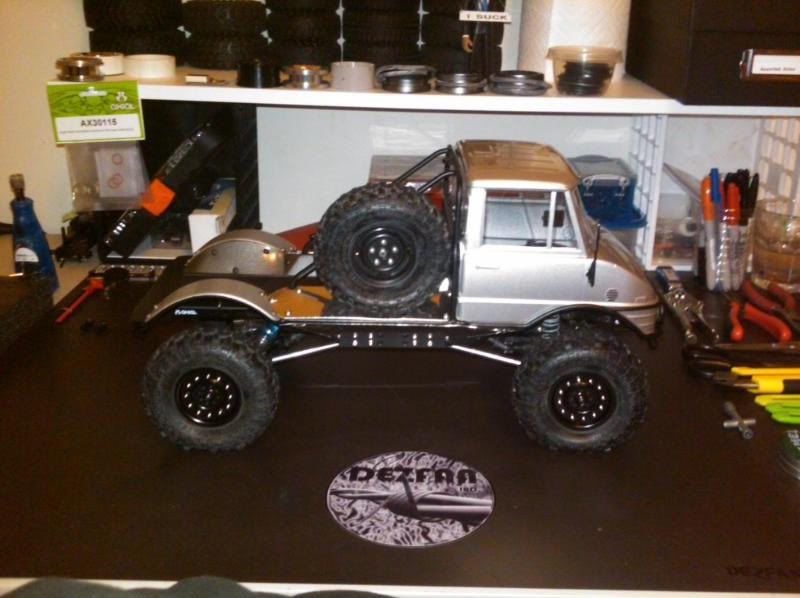 04-10-2011, 08:20 AM
Tech Regular
Join Date: Apr 2010
Location: owensboro ky
Posts: 398
---
that thing is sweet lets see it in action!
04-10-2011, 10:33 AM
Tech Master
---
Soon.
04-10-2011, 11:36 AM
Tech Apprentice
Join Date: Jan 2011
Posts: 50
---
that turned out very cool, nice job fabricating
04-10-2011, 04:11 PM
Tech Master
---
Thanks.
05-29-2011, 09:01 PM
Tech Master