XTM Super Crawler
04-02-2010, 08:12 PM
Tech Apprentice
XTM Super Crawler
---
Specs
2x 55t Tekin Moters
2x S9351 Futaba Servos
Temperaroly powerd by AE XPS micro speedo
(works great to power both moters on a 2 cell lipo doesent overheat)
2x Frx's on the way
Horizon servo reverser
CC 10a bec set to 6.2 volts
Size Matters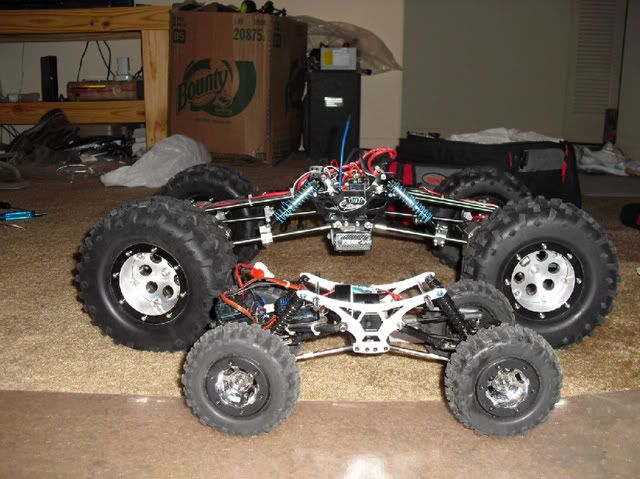 Playen on the rocks after shock upgrade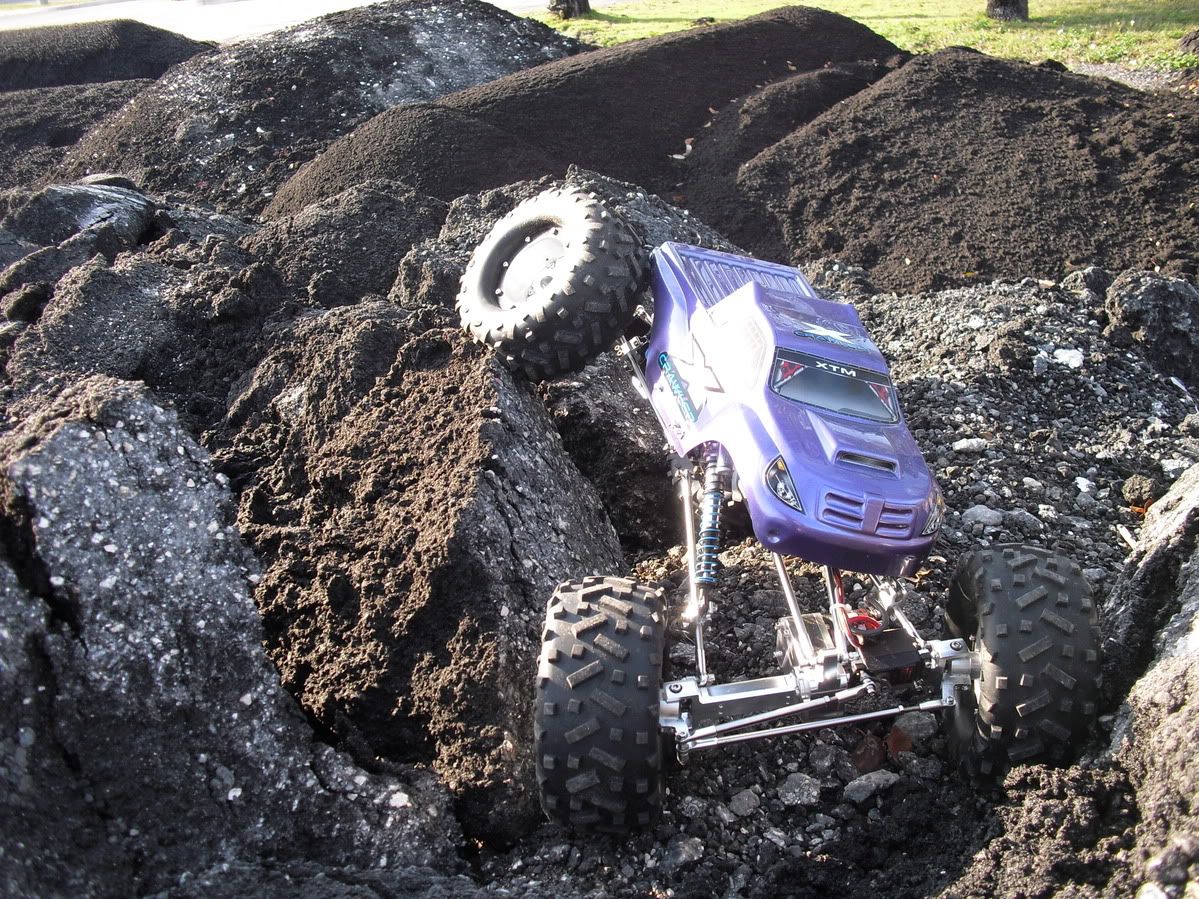 It Glows (Not LED can u Guess What I Used)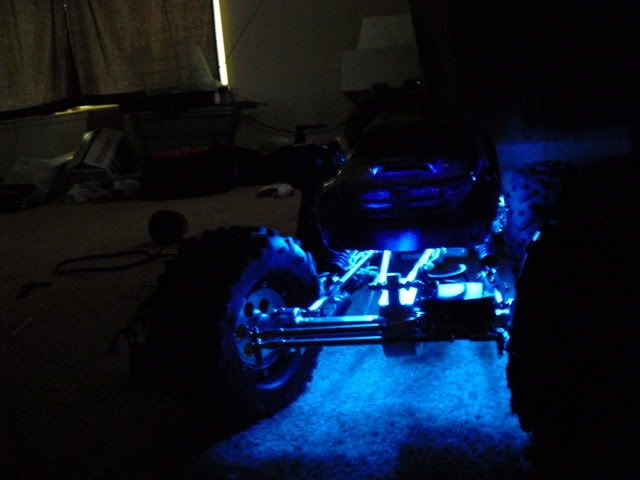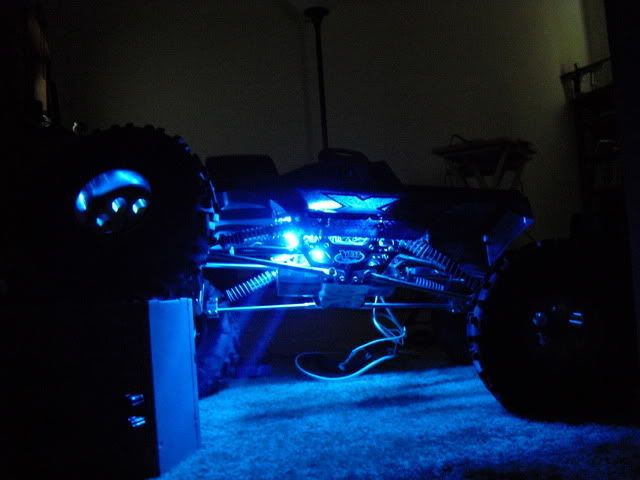 ---
Last edited by Justinraz; 04-03-2010 at

01:10 PM

.
04-02-2010, 08:40 PM
Tech Regular
Join Date: Dec 2009
Location: Yay Area
Posts: 404
---
Dude that is H U G E. What is that like 1:8? How do you find a body for that thing? Man you need to do your rock crawling on friggin mountains
I have a losi Mini crawler too and I have a blast with that rig inside and out.
04-02-2010, 08:50 PM
Tech Apprentice
---
yes 1/8th scale i havent found any thing it cant crawl
The losi Is an awsome crawler until you stick a 3 cell and snap front and rear diff lock
. but the super came with the bodie but i was thinking about going with a ford f350 body
04-03-2010, 08:17 AM
Tech Adept
Join Date: Dec 2009
Location: Illinois
Posts: 139
---
i have 1/8 integy i rock and i will say i havnt found a thing it wont crawl either, i love that thing it will go through, over, and around just about anything you put it up against.. i just got a venom creeper for compitions and it makes my integy look like a god.... they are fun truck, but were do you find bodies for them at cause i ripped mine all apart....
04-03-2010, 08:34 AM
Tech Apprentice
---
Use imagination Another guy that has the same crawler as I do got his at Toys R us a police dodge charger or a slash bodie is big enough a revo, tmax,savagge. If its big it fits i even used my touring car bodie
04-03-2010, 10:40 PM
Tech Adept
Join Date: Dec 2009
Location: Illinois
Posts: 139
---
i want something onlong the lines of like a digital camo hum v body or something loke that anyone know where i can get one or have one painted for me??
thank you
Currently Active Users Viewing This Thread: 1
(0 members and 1 guests)
Posting Rules
You may not post new threads
You may not post replies
You may not post attachments
You may not edit your posts
---
HTML code is Off
---