6Likes
What did you do to your SCX24 today?
04-15-2021, 10:04 AM
Tech Regular
Join Date: Feb 2011
Location: AZ
Posts: 469
What did you do to your SCX24 today?
---
Hello all, trying to bring some action back on this part of the forum. Still new into small scale Rc but tons of fun and mods for it.
Mod list-
Carbon chassis
HR wheel weights
HR Brass Hex
HR +4 axles
YR steering link
KINETIC Shocks
More to come...
04-24-2021, 05:21 PM
---
Done a handful of mods to mine this month on top
of removing the fake rollbar lights and protective hoop as well as ďsponsor stickersĒ from the body sides that I had done last year after we got them. I added the Mod19RC low CG battery and ESC/Rx plates, EMax servo and Hot Racing servo mount, then Dad and I finally got to take them out today and get them on the rocks for the first time........even though weíve had them for a year now.....
Dadís is 100%, out of the box stock and mine is kinda obvious with just the missing lights, hoop, and white servo arm.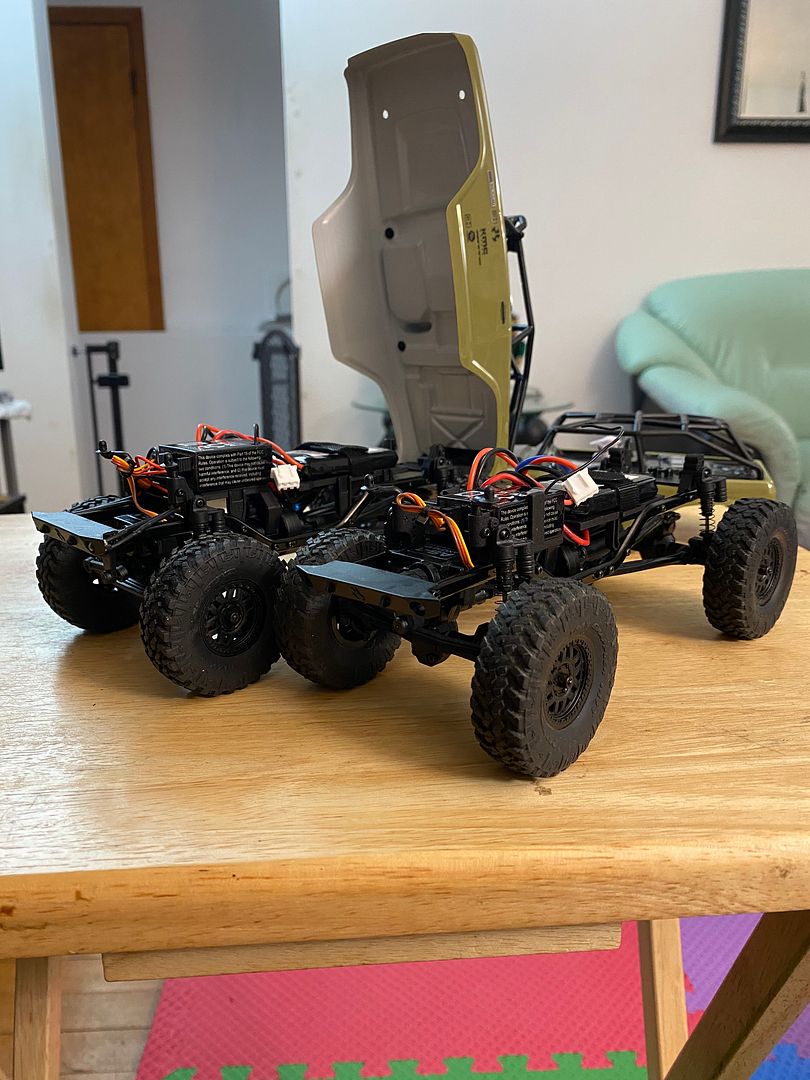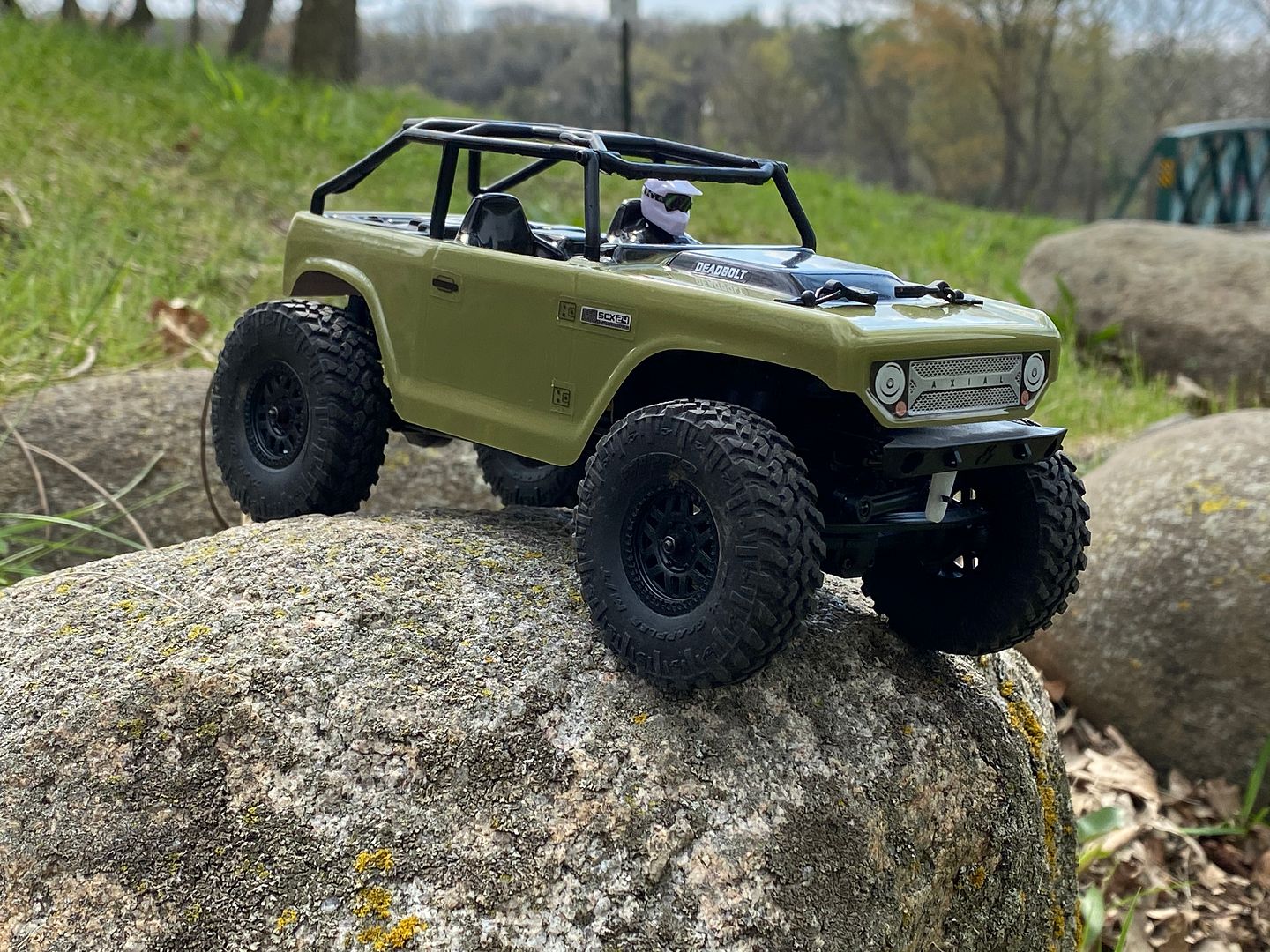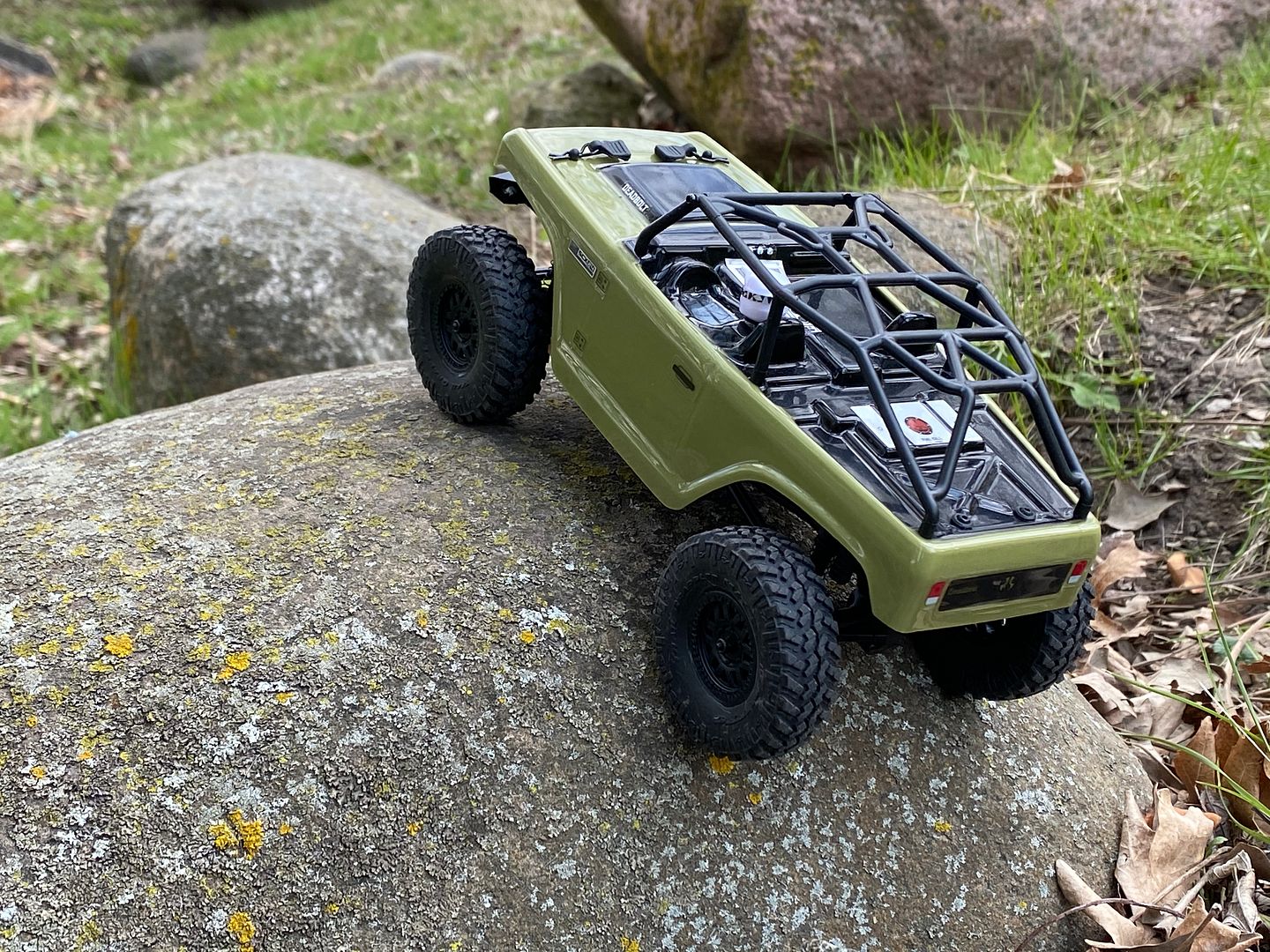 Iím trying to talk him into a Leisure Hour run tomorrow for better tires and heavier wheels (plus I bought Tungsten putty from Hobby Lobby today) to
help them crawl better😁
---
Last edited by BJoe; 05-16-2021 at

12:16 PM

.
04-29-2021, 03:39 PM
---
These things are dangerous, they now have tires, wheels, weighted front bumpers, green slime in the RTR shocks with HR semi oil filled in order, Dadís has a HR steering set and I have one on order for mine now two......theyíve been on the rocks for just 1 damned trip so far😶
05-16-2021, 12:13 PM
---
With the exception of headlights on the body over the bumper lights, Dadís truck is identical to mine now, cosmetically and mod wise.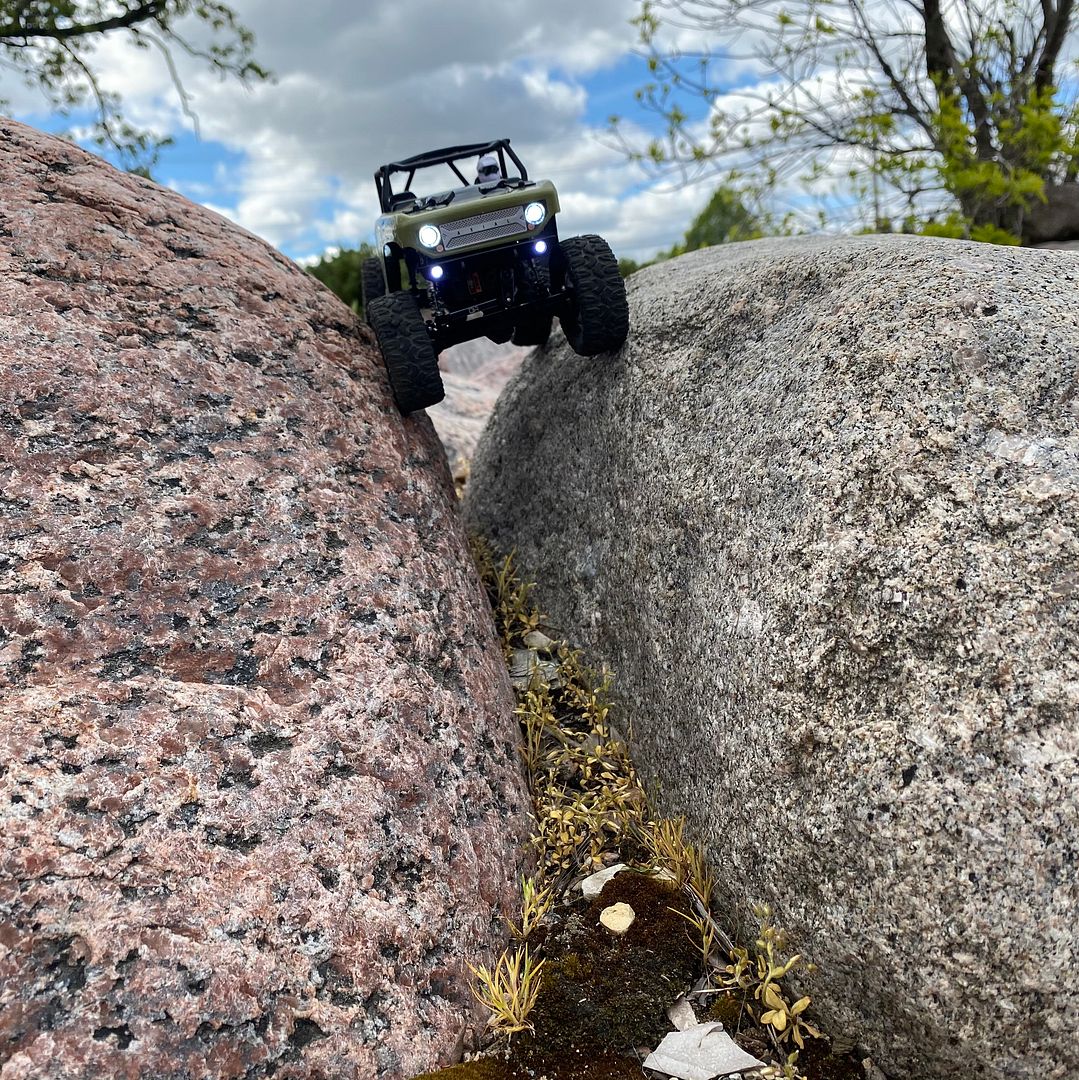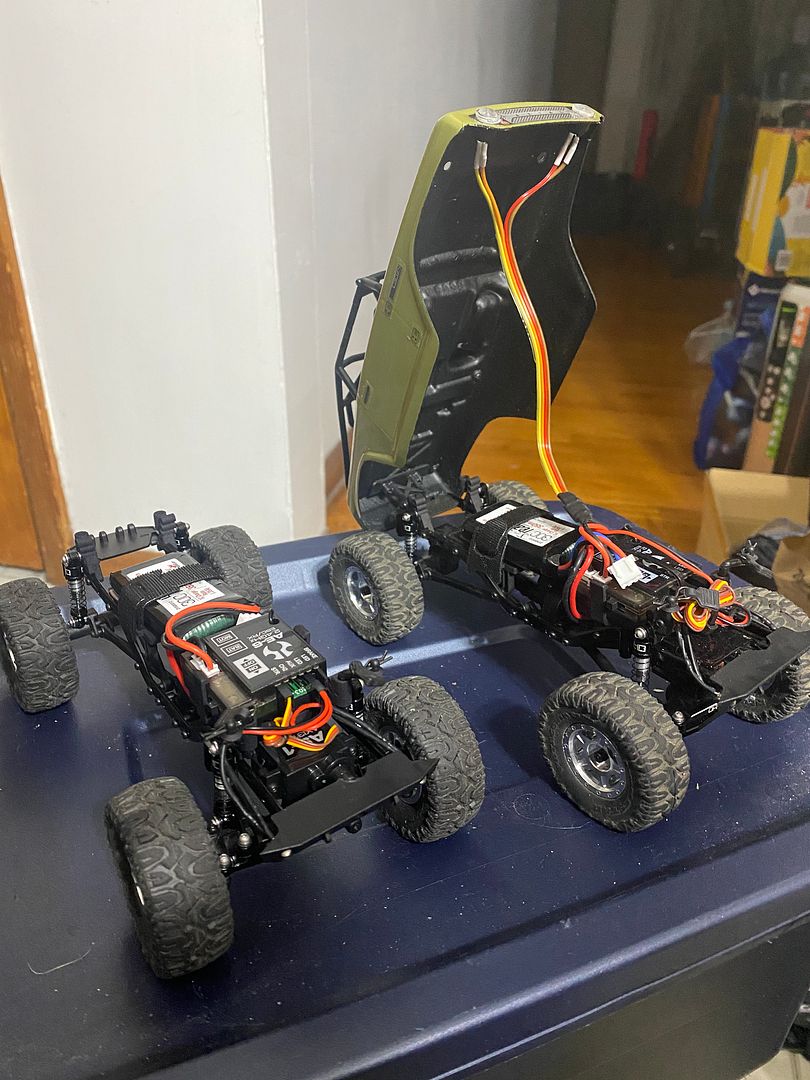 Oh, and weíve now got the parts on order to convert both to the Furitek Lizard/Surpass 1400kV combos with the cheap Spektrum 2.4 radios and Hot Racing pinions and spurs.
06-10-2021, 01:16 AM
---
Mine is now brushless, Dadís will be by the end of this weekend too!
04-14-2023, 10:46 AM
R/C Tech Elite Member
Join Date: Apr 2023
Posts: 47
05-21-2023, 11:08 PM
Tech Apprentice
Join Date: Oct 2022
Posts: 75
---
Disassembled it and put the bearings in a WD40 bath.
05-27-2023, 02:39 PM
Tech Apprentice
Join Date: Oct 2022
Posts: 75
---
Turned it into a monster using a Deadbolt as a donor, a MoFo Ti-Jacker Chassis, and MoFo Monster wheels & tires.
Currently Active Users Viewing This Thread: 1
(0 members and 1 guests)
Posting Rules
You may not post new threads
You may not post replies
You may not post attachments
You may not edit your posts
---
HTML code is Off
---