Donathen RC Custom Made Products: Charge leads, power supply cables, and more!
04-08-2021, 10:04 AM
---
The end of the carpet season is upon us. Which means that are working on getting a new order around for tungsten alloy screws! Inertia's tungsten alloy screws are an easy way to increase corner speed and make you turn faster/easier to drive laps!
These screws take a fair amount of time to manufacture properly, and to our tolerances. The pre-order is available online for all our m3, 4-40, and screw kits. We will be offering these screws in 4, 5, 6, 8, and 10mm in m3 thread, as well as 1/4 and 3/8" in 4-40 thread. These screws feature a proprietary tungsten alloy that makes them durable and stand the test of time.
The m3 screws will have a 2mm hex, and the 4-40 screws a 1/16" hex. These are hands down the BEST screws I have ever used/seen (and believe me I've seen plenty of screws). These are the best because of the tolerances in place on the :hex, the threads, as well as the weight of each screw.
Each screw is about 200% heavier than a steel screw, allowing you to place the weight as low as possible(the best place). These screws are $6 each. My screws have been going for over 2 seasons now, and they are still holding strong! I've used the same screws through many many rebuilds, switching chassis's and brands.
Get your pre-order in now at
donathenrc.com
or message us(here or social media) to get it started! We hope to have these in stock at the latest by September of this year.
04-13-2021, 05:01 AM
---
This looks new?!
05-25-2021, 10:38 AM
---
Tungsten alloy screws!!! Inertia was the first, and continues to push and innovate to make their screws to be the best!
We are currently accepting orders on our pre-order sale, with this pre-order we are having a sale of 20% off, on orders of 10 screws or more. Message us today to place your order, the order is placed, and we expect these September 13th. Our sizes m3 thread (4,5,6,8,10mm) and 4-40 thread (1/4, and 3/8").
The benefits of Inertia's tungsten allow screws:
Inertia's PROPIETETARY Tungsten alloy formula makes for a durable and extremely heavy screw. Inertia's screw weighs TWICE as much as a standard steel screw. This means you'll have more weight at the best place in the car, the lowest spot the chassis. When adding weight this way (which we all have to add to make minimum weight), will result in a better handling car, a car that is more forgiving to drive, AND it will also allow you to increase your corner speed resulting in faster lap times.
What is unique about Inertia's Tungsten alloy screw is the compound its made out of. This compound is as durable as a steel screw, and the screw itself has AMAZING tolerances. These screws have the best fit and finish of any screws we have ever seen. They fit perfectly in your chassis, and have a super tight hex which fits all drivers exceptionally well.
Best of all unlike expensive chassis, these screws can be transferred to your next chassis. This is because of their exceptional tolerances and durability, we have personally used them in 4 different chassis over 3 years!!!
These screws retail for $6 each, and in the words of our customers "are worth every penny", "I wish I would have bought these instead of another brands, that broke immediately". Our pre-order sale price is $4.8 each on 10 screws of more. You can mix and match these screws, ordering any of the types. We can even make them into kits for you.
Please note if you order the screws off of the site, we will refund you the 20% on the sale, once the order is confirmed. We will even send you an email!
06-21-2021, 05:19 PM
---
Our new website is officially live! Check out drcproshop.com for 20% off your first order of $50 or more!!!
The new website features a variety of new and improved features:
Updated pictures and diagrams
Pictures for product options (sheathings, connector, phone ends, ETC).
Your choice of shipping options from UPS, and USPS
Order shipment date pop-up and tab on product pages
Order confirmation email
Easy to navigate
Working contact us form
New Information and FAQ page
Our most popular items are on the site now, we will add more of our items as we can.
07-09-2021, 05:48 AM
---
The new site is up and running perfectly. The majority of our items are uploaded onto drcproshop.com.
Including our balance leads, phone cables, charge adapters, sensor wires, lipo bags, heated lipo bags, custom heat shrink, and charging products.
08-02-2021, 08:27 AM
---
Don't miss out on our 4900 page like giveaway. Live at 9pm EST on our DRC Facebook page August 17th.
10-21-2021, 05:31 AM
---
Some large orders heading out to a hobby shop near you! If your business is interested in carrying our products, please feel to message us or fill out an application at drcproshop.com under the FAQ and information section. We are now accepting new distributors!
11-03-2021, 10:48 AM
---
The day has finally arrived, our 5000 page like giveaway!!!
We are giving away 2 FREE chargers AND 2 DRC complete pit sets up to 2 lucky winners. We are also giving away a $100 DRC gift card for every 100 people that enter to win.
To enter to win like the DRC Facebook page, AND share this event or post. The giveaway will start at 9pm EST on December 7th, and end at 9:30 EST. We will be answering any questions you may have as well. The entry deadline is December 6th at 12am EST.
Click here for Facebook Link
The charger and DRC pit set up info: your choice of ANY charger of $300 or less. The pit set up is 2 charge leads, 1 power supply lead, 1 chargers lead, 1 phone lead, and lipo bag all made to your specifications. The charger must be available for delivery from the USA.
The $100 DRC gift card will be only available on the
Donathen RC website
in the form of $100 credit to your account. It is good for any products and options available. 1-99 people will be 1 gift card, 101-199 2 gift cards, 201-299 3 gift cards ETC up to 10 gift cards.
We ship internationally, and this give away is available for ANYONE, it is free to enter just like the DRC Facebook page, AND share this event or post.
11-26-2021, 02:19 PM
---
We would like to wish everyone a Happy Thanksgiving, and safe travels!
Tomorrow, one day only we will be having a "black Friday" sale with 25% off of all products at
drcproshop.com.
Friday November 26th from 12am-11:59pm EST only.
This is ONLY available at
drcproshop.com
, 25% off of orders of $50 or more. Please message us with any questions you may have.
02-02-2022, 05:33 AM
---
We have officially launched our 13 awg wire! Its available in black and white color, with 500 strands of tinned copper wire. Get yours at drcproshop.com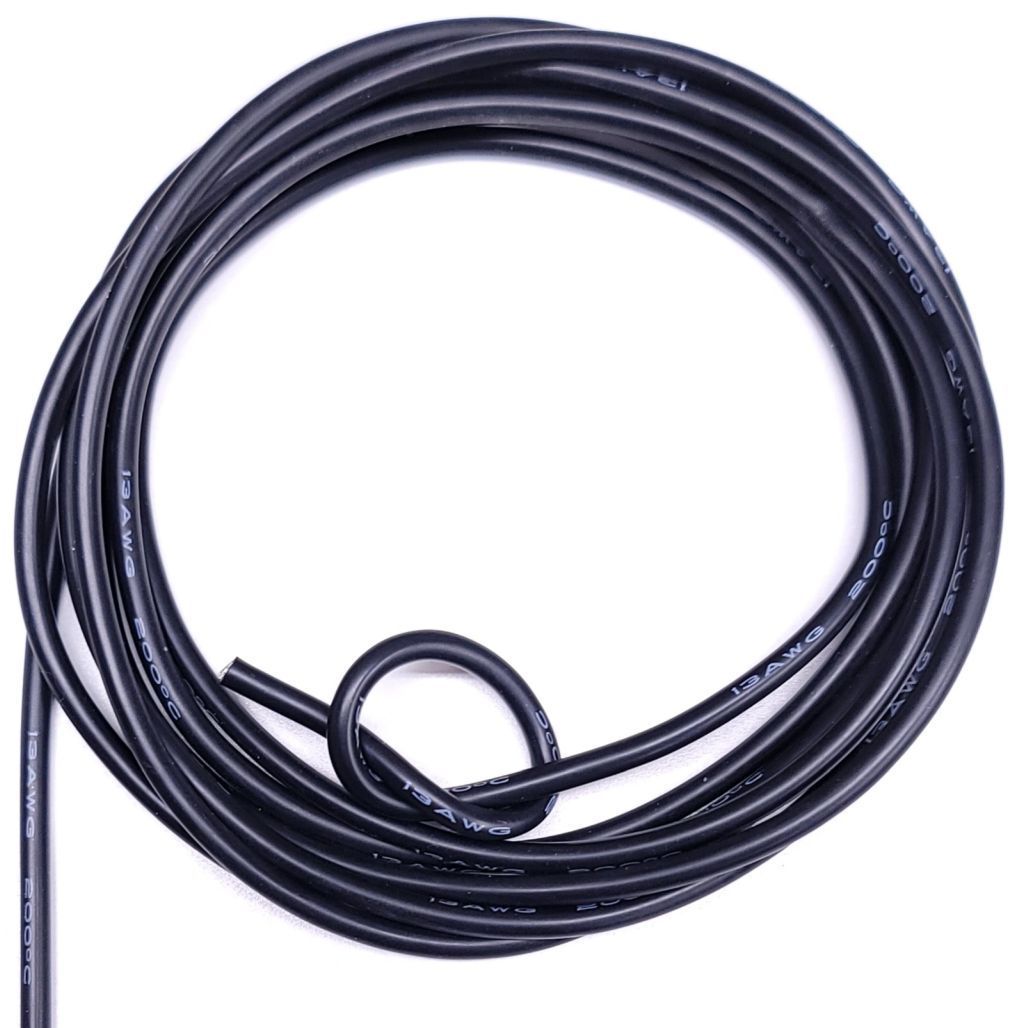 03-22-2022, 05:44 AM
---
We have hit our 5500 page like Milestone! That means another give away for you!!!
This giveaway will take place LIVE April 5th at 9pm EASTERN STANDARD TIME, on our DRC Facebook page. To enter to win, comment on the LIVE video before it ends at 9:30. https://www.facebook.com/DonathenRC
This will be for a DRC Complete pit set up: 2 balance charge leads, 1 chargers lead, 1 power supply cable, 1 phone charge lead, 1 Heated lipo sleeve, or lipo safe, or lipo bag. A $200 value!!!
In the mean time check us out at
drcproshop.com
04-06-2022, 10:55 AM
---
Donathen RC is now carrying Ichargers, power supplies, and charger stands! Check them out at drcproshop.com. We even have the new ICHARGER DX8!!!
04-26-2022, 05:53 AM
---
Drum roll please!!! Our charger's stand is finally finished its development!
This has a variety of features that we are very proud out. The first is the print quality, durability, and design of it! There are many printed products on the market and they are not all made equal. This stand is designed to be modular, travel well, and be durable so you can use it for years to come!
We are also offering these with a tool holder and shock rebuild station!!! Available in 5 colors, and will be in stock in a couple weeks. Get yours at
https://drcproshop.com/icharger-stand/
Currently Active Users Viewing This Thread: 1
(0 members and 1 guests)
Posting Rules
You may not post new threads
You may not post replies
You may not post attachments
You may not edit your posts
---
HTML code is Off
---