Saltwater Aquariums
06-16-2015, 01:43 AM
06-18-2015, 03:03 PM
Tech Master
Join Date: May 2011
Posts: 1,166
---
I was really into freshwater for a while. My neighbor has a huge saltwater tank with a live reef. I got paid to take care of it for a while when he was on vacation. Very cool, but a lot more work than freshwater.
06-18-2015, 04:40 PM
Tech Adept
Join Date: Apr 2015
Location: Vegas
Posts: 208
---
Yep i have 2 reef tanks i like clams an hybrid clowns i have been doing tanks all my life it seems i really enjoy it i would post pics but cant or don't no how ,,i want to post one of my clam
06-18-2015, 04:41 PM
Tech Adept
Join Date: Apr 2015
Location: Vegas
Posts: 208
06-21-2015, 06:19 AM
---
06-21-2015, 06:21 AM
---
Clam are awesome animals but can be difficult to care for. They devour so much calcium. So if you want to keep stony Corsls with clams it can be a real struggle.
Clowns are the best fish hands down. I have some VERY high end RARE fish.
06-24-2015, 09:44 PM
Tech Fanatic
Join Date: Apr 2012
Location: Chicago-land/U of Wisconsin-Madison
Posts: 919
---
Here are some pictures of my families aquarium. We just got it back up and running about a month or two ago after sitting empty for the last 10 years. It used to just be fish, but since the rebirth we put in a new filter, sump and protein skimmer in the basement to grow live rock. Its a 30 gallon tank, but the whole system is about 40 gallons. Its very unique in its location right in our front foyer when you walk in the house. All the plumbing is located in the crawlspace/basement below the floor under the tank.
Right now we have some anemones, sponges, tube worms, urchins, crabs, shrimp, snails etc. Only 2 damsel fish. We will eventually get rid of the damsels in favor of many more colorful fish, but we are just focusing on getting the aquarium stable and establish cycles and so forth. In a couple months we will likely acquire more fish and try to grow some coral.
The striped damsel is named "Albert," the Blue one is named "Captain Jim"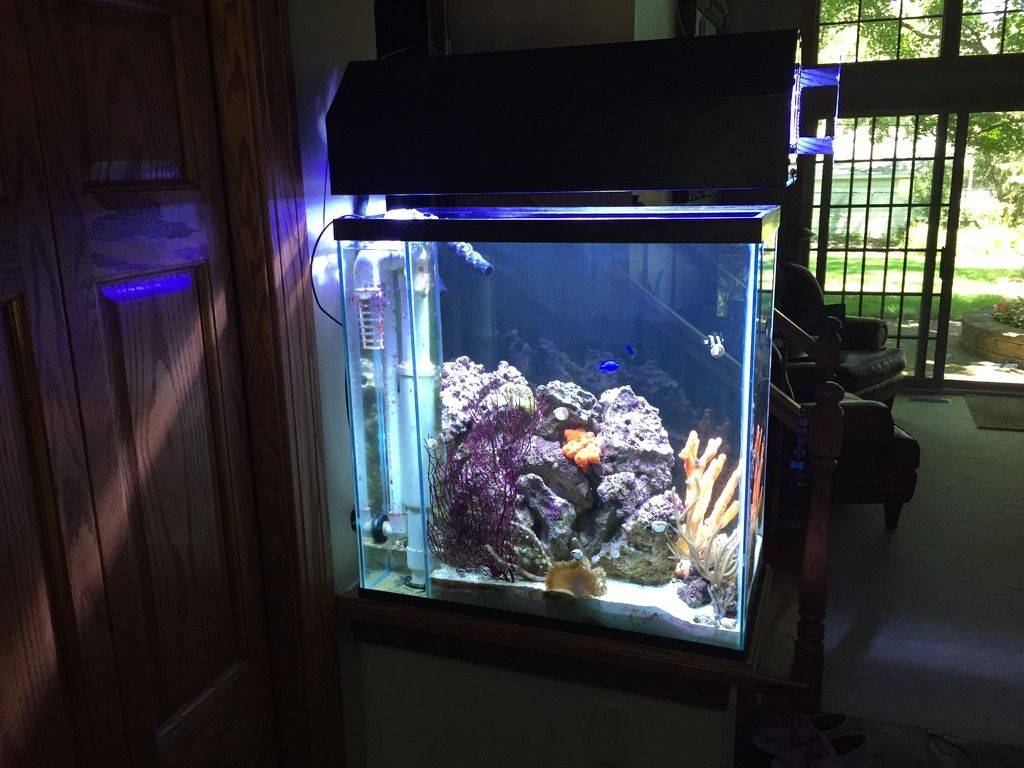 Whole view with the lights hanging above the tank
Backside view with some sponges
Front side view with the anemones
Side view of the tank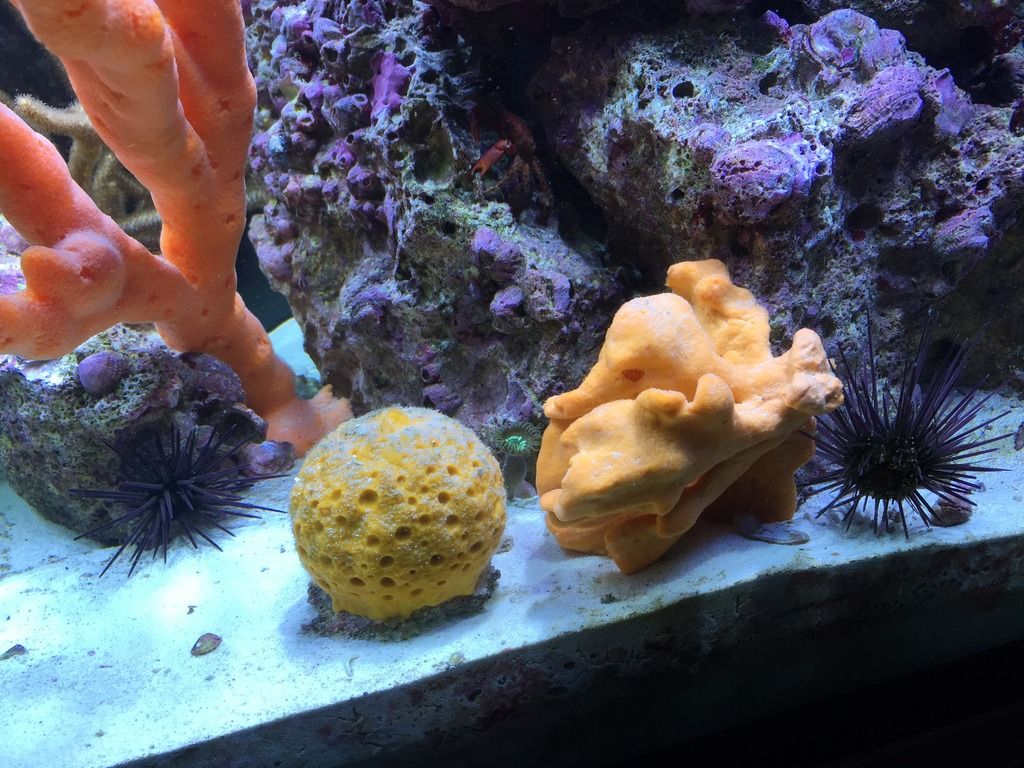 Sponges and Urchins with crab in the middle crevice
Shrimp and urchin with tube worms
Up close of the urchin and tube worms attached. We like to call him the Urchin Hotel. The tube worms detached once, but latched back on after only a couple hours. They just cruise around the tank on his back
07-03-2015, 12:17 PM
Tech Regular
Join Date: Apr 2014
Posts: 276
---
Yea Ive got one. This was it just before the crash. Everything is starting to come back from frags again now though. Its a 220.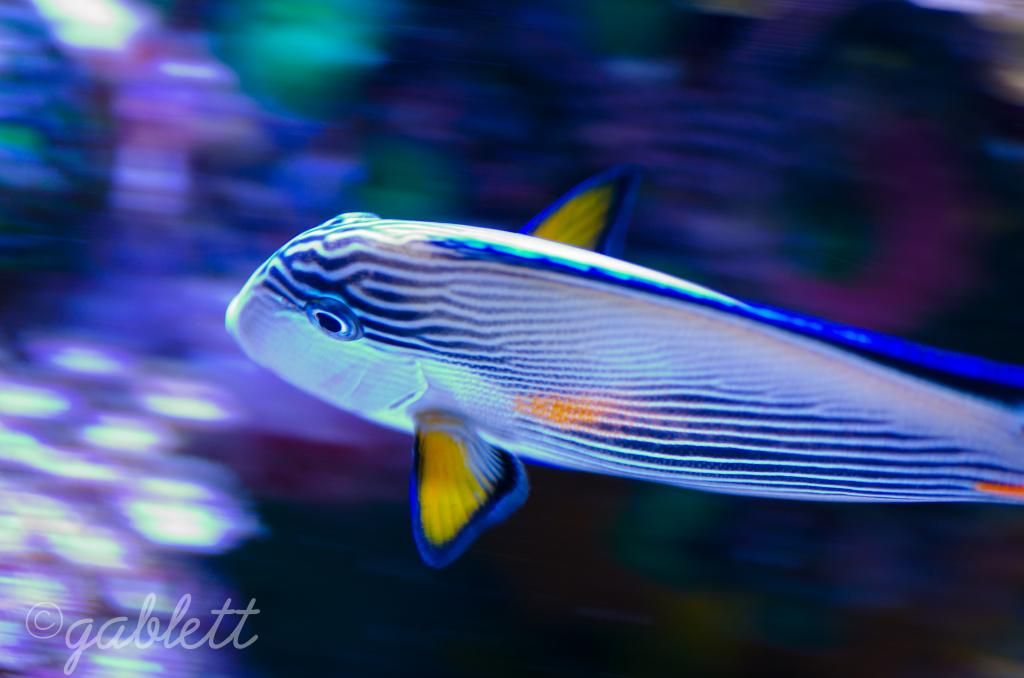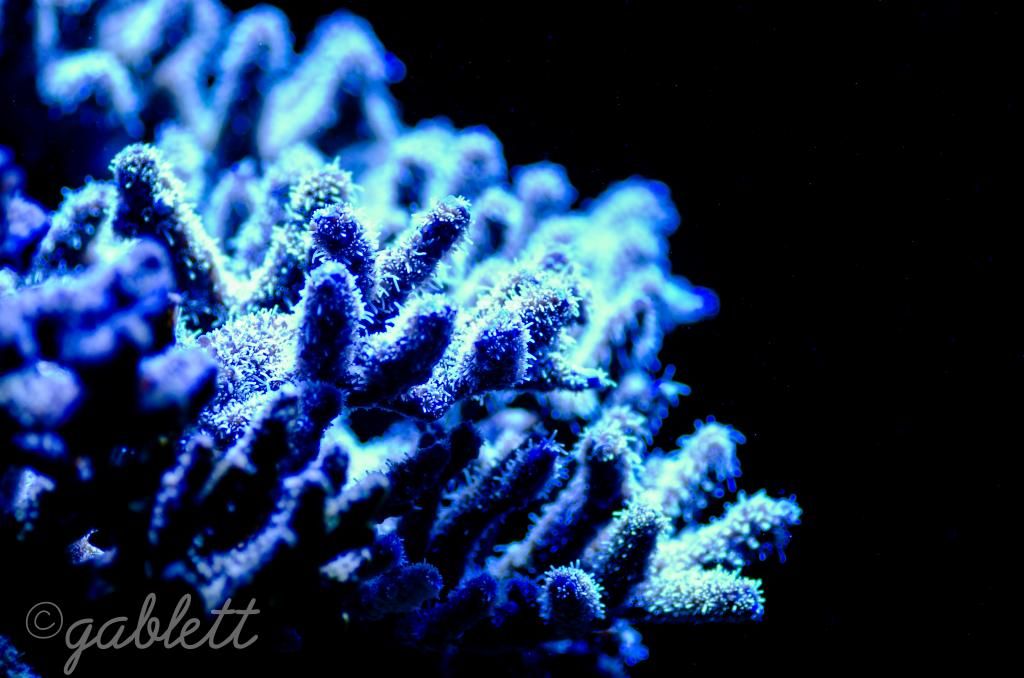 08-21-2015, 05:58 PM
Tech Adept
Join Date: Dec 2014
Location: Concord Ca
Posts: 106
---
Those are some really nice tanks! I used to have a saltwater tank before I moved to Hawaii. (couldnt take it with) would love to get another one some day. Todays tanks are much easier to maintain I think with the built in filtration systems, hhhmmmm, I think Im jonesing now....
09-11-2015, 08:01 PM
Tech Regular
Join Date: Jul 2014
Location: Eastern PA
Posts: 318
---
I never had time to get into reef but spent a good amount of time working on freshwater planted aquariums.
Here are a couple of my layouts...
jB
11-01-2015, 06:18 PM
Tech Regular
Join Date: Oct 2004
Location: ohio
Posts: 390
---
Nice tanks, I'm a fellow reef tank owner also. It's kinda funny. I've met many people over the years on different forums that I share other hobbies with. They kinda run hand and hand!
Currently Active Users Viewing This Thread: 1
(0 members and 1 guests)
Posting Rules
You may not post new threads
You may not post replies
You may not post attachments
You may not edit your posts
---
HTML code is Off
---