iRacing Thread
03-26-2012, 09:20 PM
Tech Master
Join Date: Aug 2006
Location: Wentzylvania
Posts: 1,354
iRacing Thread
---
Anyone else on iRacing? If not, check it out at
www.iracing.com
Amazingly lifelike racing simulation. Its completely addicting.
03-26-2012, 09:35 PM
---
Late Model setup builder...free to use setups, replays, and track breakdowns every week in the Monte Carlo SS forum...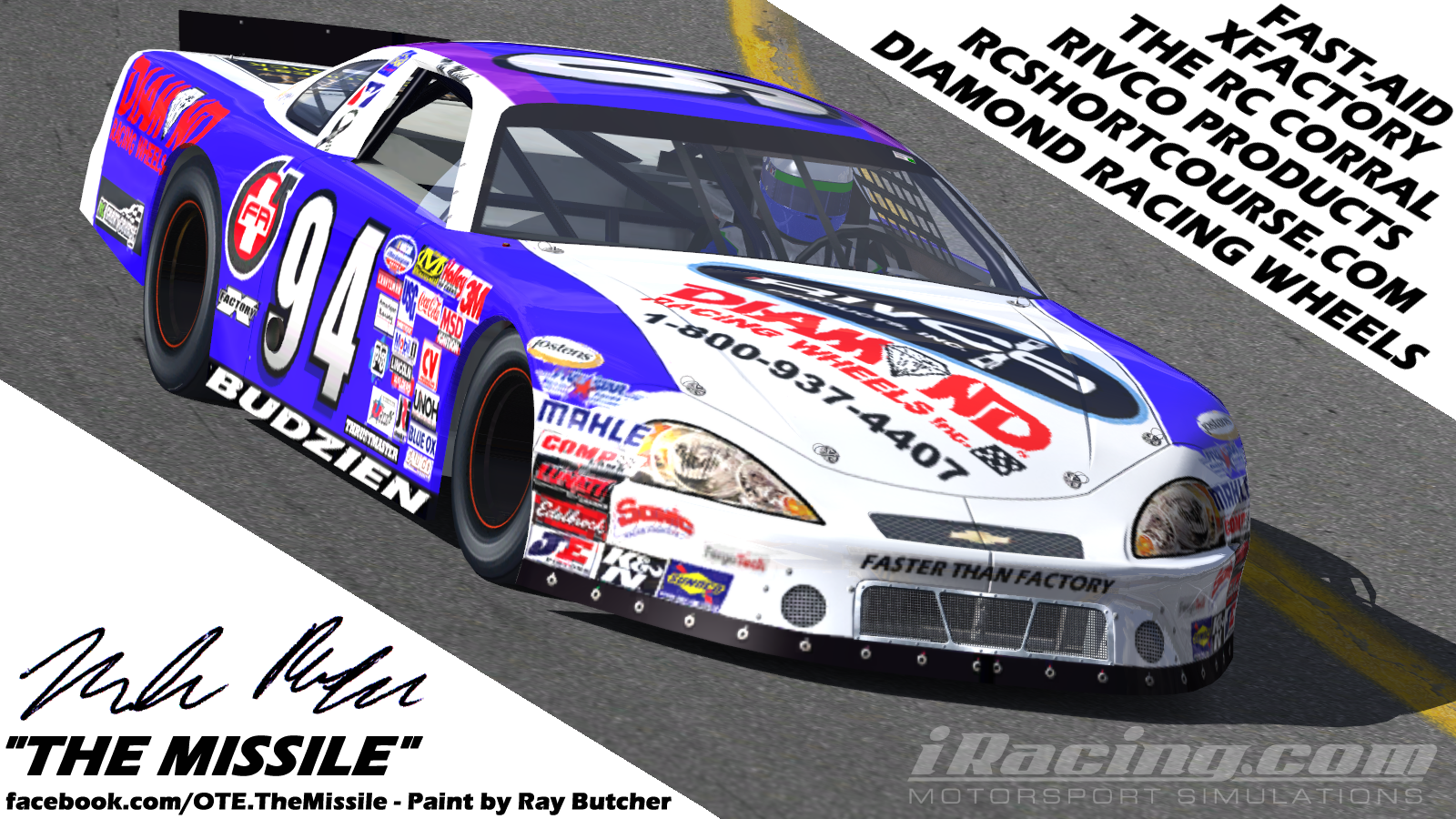 ...and Thursday night promoter of the
V8 Supercars Americas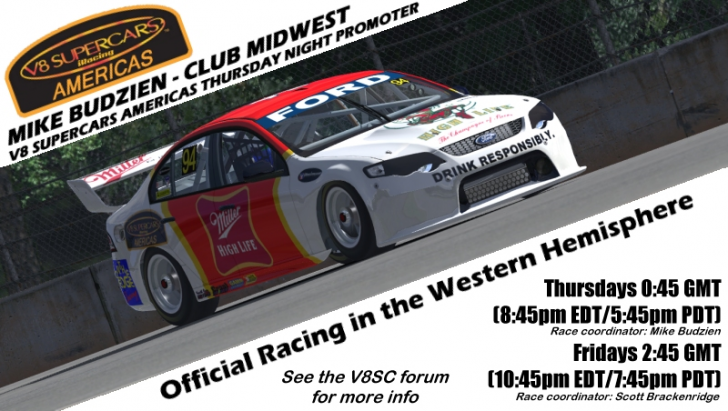 03-27-2012, 04:41 PM
Tech Initiate
Join Date: Mar 2012
Posts: 34
---
I'm not on it, but a friend of mine is, I haven't been to his place to try it yet, but he tells me he has a full racing seat, wheel and pedal set-up with a dedicated 36" TV just for iRacing.

It looks interesting.
03-27-2012, 07:11 PM
---
It's pretty nuts, every bit as big a deal as R/C racing. I mean, yeah, there's other high-end racing sims out there; rFactor, netKar Pro, Reiza Game Stock Car, Project CARS, Live for Speed, heck you could even throw some SimBin titles like the GTR and RACE series' on that pile. But while they're all great simulators, that where they end; they just simulate cars on a track. iRacing's done that and done it extremely well, but they've also taken the time to come up with an incredibly thorough and well thought out form of legislation and organization to make the racing clean, fair, and progressive. They've successfully elevated simracing to a legitimate hobby, and with races officially sanctioned by NASCAR, Grand-Am, Australian V8 Supercars, and IZOD IndyCar (to name a few) you could go as far as to call it a regular form of motorsport.

Dale Earnhardt Jr. (who supplied a few cars for iRacing to study, including his personal Frank Kimmel Street Stock) recently started a new division of JR Motorsports, just to build his own dream-team of iRacing simracers. One of them now drives his real-life Late Model
03-27-2012, 10:38 PM
Tech Master
Join Date: Aug 2006
Location: Wentzylvania
Posts: 1,354
---
My specialties are the SK Modifieds and the IndyCar fixed series. Just won my first IndyCar race last night actually. Led wire to wire.
07-25-2012, 09:19 PM
Tech Regular
Join Date: Apr 2010
Location: owensboro ky
Posts: 398
---
I started Sunday and I'm addicted , built a new computer and got a g27 wheel it's a blast... Won my first legends race last night!
Currently Active Users Viewing This Thread: 1
(0 members and 1 guests)
Posting Rules
You may not post new threads
You may not post replies
You may not post attachments
You may not edit your posts
---
HTML code is Off
---