traxxas vs dodge
12-01-2010, 05:57 PM
R/C Tech Elite Member
Join Date: Aug 2010
Location: sw ohio
Posts: 671
traxxas vs dodge
---
---
Last edited by bpalmer; 12-01-2010 at

07:01 PM

.
12-01-2010, 06:37 PM
---
12-01-2010, 06:44 PM
---
Originally Posted by
Digit09
See, now
that's
the kind of article the general public should see in an incident like this. The aftermath of the Cali 200 tragedy would've gone much smoother if that was the first thing people heard instead of media spin.
12-01-2010, 06:46 PM
---
12-01-2010, 07:38 PM
---
Yeah, Brett Sloppy swapped out & flipped his 1450 truck (factory frame & steel cab production pickups, amateur) going over the Rock Pile in the middle of the night. Killed eight and injured a dozen more.
Local "news" immediately made desertracing out to be some Mad Max-esque free for all (I think it was CNN that came up with that description) with no concern for safety to either competitors or spectators. Lots of talk about drinking & people throwing rocks at Brett and his crew as they "escaped from the scene".
Back on Planet Earth, immediately after the wreck everybody who was able worked to push the truck off the injured and tend to them as best they could until emergency services (most of which were coordinated through race radios) arrived on scene. The crew didn't leave with the truck until everything that could've been done, was. The only drinking involved was among the spectators (which shouldn't be surprising), and people throw stuff at race trucks all the time as a game. There was no "escaping", nobody went after Brett or his crew in anger, and he wasn't racing drunk. It was a tragic accident and nothing more.
Following the wreck,
FAST-Aid
, a nonprofit group aimed at assisting injured offroad racers financially, set up a donation fund for the families of those involved in the accident. In less than a week following the wreck it hit the $100,000 mark, and in a month it was playing with $200K. Pat Dailey, Austin "Fish" Farner, Chad Ragland, BJ Baldwin and others all made TV news appearances to set the record straight and educate the general public on offroad culture. There's been a big push to inform people traveling to offroad races as to where and where not to stand on sections of the course. I haven't seen an outpouring of support of this scale for someone in the world of motorsports since Dale Earnhardt Sr. passed away. I tried adding Brett as a friend on Facebook so I could offer my support, but FB kicked the request back.
His profile had "too many other friend requests".
[EDIT: Just now tried it again, still won't go through]
But as you can probably guess, the first stories made the front page a lot easier than the rest did.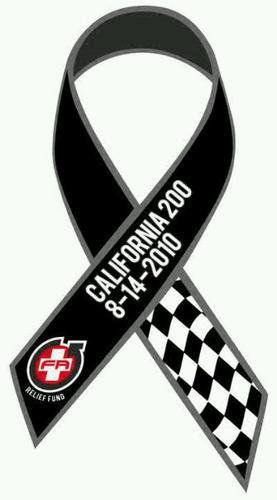 ---
Last edited by OTE_TheMissile; 12-01-2010 at

08:12 PM

.
Currently Active Users Viewing This Thread: 1
(0 members and 1 guests)
Posting Rules
You may not post new threads
You may not post replies
You may not post attachments
You may not edit your posts
---
HTML code is Off
---