what do you ya'll drive for a vehicle?
11-16-2007, 09:12 PM
Tech Fanatic
Join Date: Aug 2007
Location: Salmon Arm BC
Posts: 929
what do you ya'll drive for a vehicle?
---
so here's the background... i drove an '87 dodge dakota for a while, took it off the road because i couldnt afford to put gas in it anymore..
$80 a tank every 4 days kills ya making only 10 bucks an hour...
, then bought an '89 sundance to drive because it was cheaper, then sold the dakota... been driving the sundance for likle 6 or 7 months now... have put 13,000 km's on it and have babysitting it for the last few months because the tranny is about to blow......
not to start world war 3 or anything but... first things first i hate chevy.. i also own an 88' s15 that needs to be ripped apart again... so today i guess my guess was browsing for 93' ford ranger's for me... i LOVE FORD... and so i was wondering what to do.... my sundance is NOT gonna last me till christmas... im going into my parents bank on tuesdaty to see what i can dig up for a loan or something... but i was wondering what ya'll drive????
11-16-2007, 09:17 PM
Tech Addict
Join Date: Aug 2006
Location: Sooke BC Canada
Posts: 677
---
i have a 91 Nissan Pickup (the shit-mo-bile)


my mom has a 2006 Landrover LR3 (the bling-mo-bile)
11-16-2007, 09:21 PM
Suspended
Join Date: Mar 2003
Location: Back That Thang Up!
Posts: 3,468
---
2003 GMC Sierra 4x4
stock except for CAI
11-16-2007, 09:24 PM
Tech Adept
Join Date: Aug 2006
Location: Petaluma, CA
Posts: 149
---
I drive a 98 Toyota Camry, and the misses drives a 01 Ford Ranger.
11-16-2007, 09:39 PM
Tech Regular
Join Date: Oct 2007
Posts: 385
---
Well, I was a FORD Certifide Mechanic of 6 years, what a joke. Needless to say I was never a FORD person, and after working on them I wont even be caught dead sitting in one.
I have a 87 Buick Regal Grand National Clone witha 383 Stroker SB Chevy, turns 11.23 @ 121mph on street drag radial, 93 pump gas and through the full exhaust.
The old Astro is also in this pic.
I also have a 98 Monte Carlo 3.1 thats had some computer mods and a 1100 CFM throttle body installed. 17" wheels with 215/45/17 rubber. It ran a best of 14.3 @ 101.8mph. Not bad for a 3300 lb car running a internally stock 3.1.
The other is the old 90 Astro Converson Van. 4.3 all stock but loaded inside with all the comforts. Its got 193,000 miles and never had anything but the brakes, exhaust and tires changed.
11-16-2007, 10:13 PM
Registered User
Join Date: Oct 2004
Location: Oceanside
Posts: 837
---
I drive an 08 Scion tC
stock for now
big plans in the near future
lowering
rear sway
injen cai
and whatever else i want after i get those things
as for now the only mod i have is some LEDs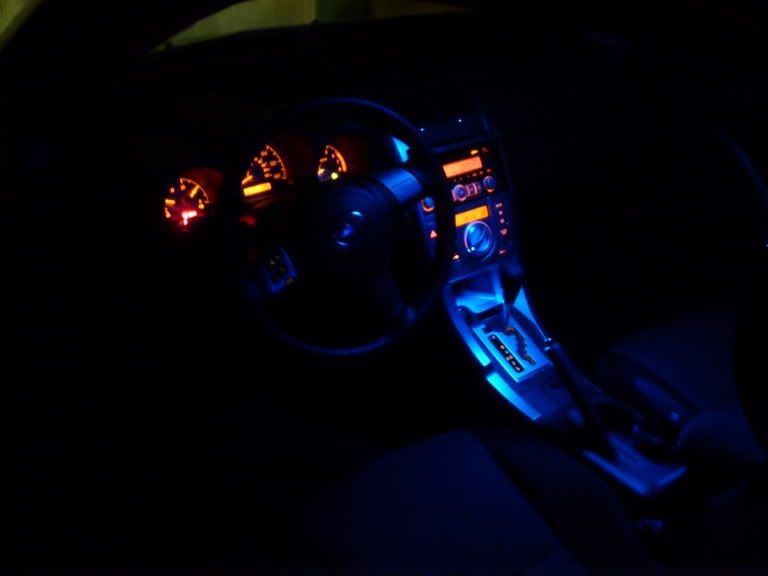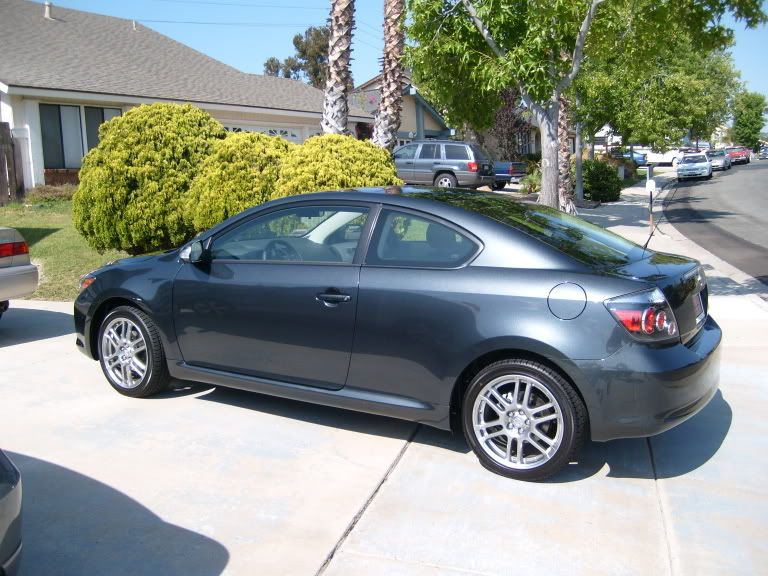 11-16-2007, 10:50 PM
Tech Fanatic
Join Date: Jan 2007
Location: Michigan
Posts: 843
---
I currently have a 1986 VW Vanagon GL Syncro.
207k Miles, MINT Interior, Was a 1 Owner, Fully documented (Every single thing possible) , Currently does not run (No spark)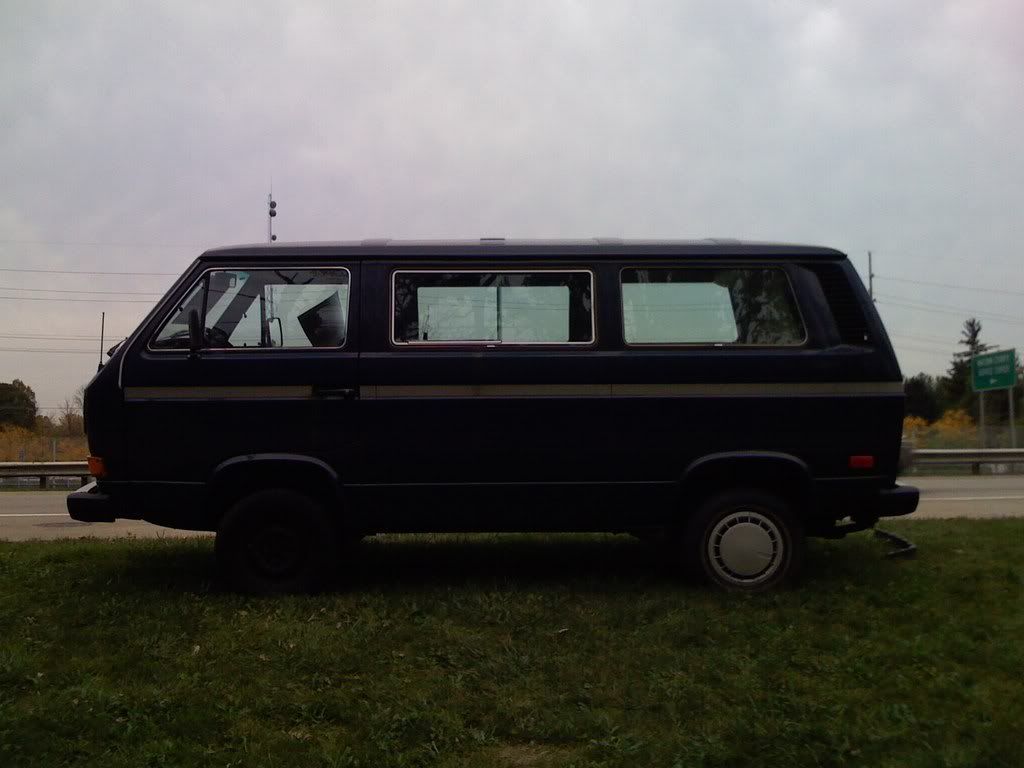 And I'm in the process of acquiring a VW Beetle Baja Project.
I have a ton for it, Mint seats, Full set of new Baja Fenders (Wide-Eye) and a rebuild 1600CC Dual Port.
I guess their not bad rides for a 15 year old that only has a Level 1 Permit. lol
Thanks, James
11-17-2007, 12:54 AM
Suspended
Join Date: Oct 2005
Location: Central Minnesota
Posts: 2,049
---
A 97 2wd sierra, Airbag suspension, Cat eye conversion grille, shaved all the way around, tubbed rear end, Fully built supercharged 350 etc...

and also drive (its my gf's) a 07' C230 Benz