PARKING LOT RACING BACK IN SAN DIEGO!!
09-06-2022, 07:29 AM
TLF SUMMER SLAM ROUND 3
---
It's Race Week!!! We are so happy to announce two new sponsors for the 3rd Round and Finale for the Summer Slam Series. Please welcome KM Motorsports and Amain Protek RC! We will be giving out some awesome raffle prizes from them as well as our current sponsors. Amain will be giving an awesome grand prize for some lucky winner at our Finale! LET'S GO RACING!!!
09-08-2022, 09:54 PM
Tech Master
---
Here is the Rc Raffle Grand Prize!!!😀
Brand new Tamiya TT02 w/ Toyota Lexus IS roller professionally built w/ #RCPRacing treated polished steel ball bearings & carbon fiber battery latches, KM Motorsports Pro- secure servo ti screws, adjustable motor mount, 3 degree rr uprights, & hex screws throughout.👍
You may not be present to win.
Track fundraiser is $10 a ticket.
(paypal friends & family to
[email protected]
)
Can deliver to the San Diego/Temecula/Murrieta area or mail @ winner's expense.
Paypal sales closes Sept 10th midnight.
Drawing will be @ the race this Sunday Sept 11th before mains in San Marcos Discount Hobby!🤟
09-09-2022, 10:11 AM
TLF SUMMER SLAM ROUND 3
---
We are a go for Sunday Funday. If you haven't already, please early register. Don't forget to leave a note on which classes you will be running. Practice starts at 730 and we go racing at 9. See you all there!!!
https://thelapfactoryshop.com/produc...am-series-rd-3
09-09-2022, 10:50 AM
Tech Regular
Join Date: Apr 2019
Posts: 457
---
No rain on Sunday
09-18-2022, 08:15 PM
Tech Master
---
Newest race series starts next Sunday! San Marcos Discount Hobby!💥🧾🏁
09-27-2022, 06:15 PM
Tech Master
---
Great day of racing when u see the Intense battles, when u hear the laughter and smiles, & when u feel the competition in the air! 😀
Race of the day was in Sportsman Sedan where EVERYONE held first for a moment! 😅
BIG thanks to Jojo Ricardo for tech. Thanks to all for coming out & racing w/ us & congrats to all podium finishers!🏆
We hope to see u all in 2 weeks!🏁🏁🏁🏁🏁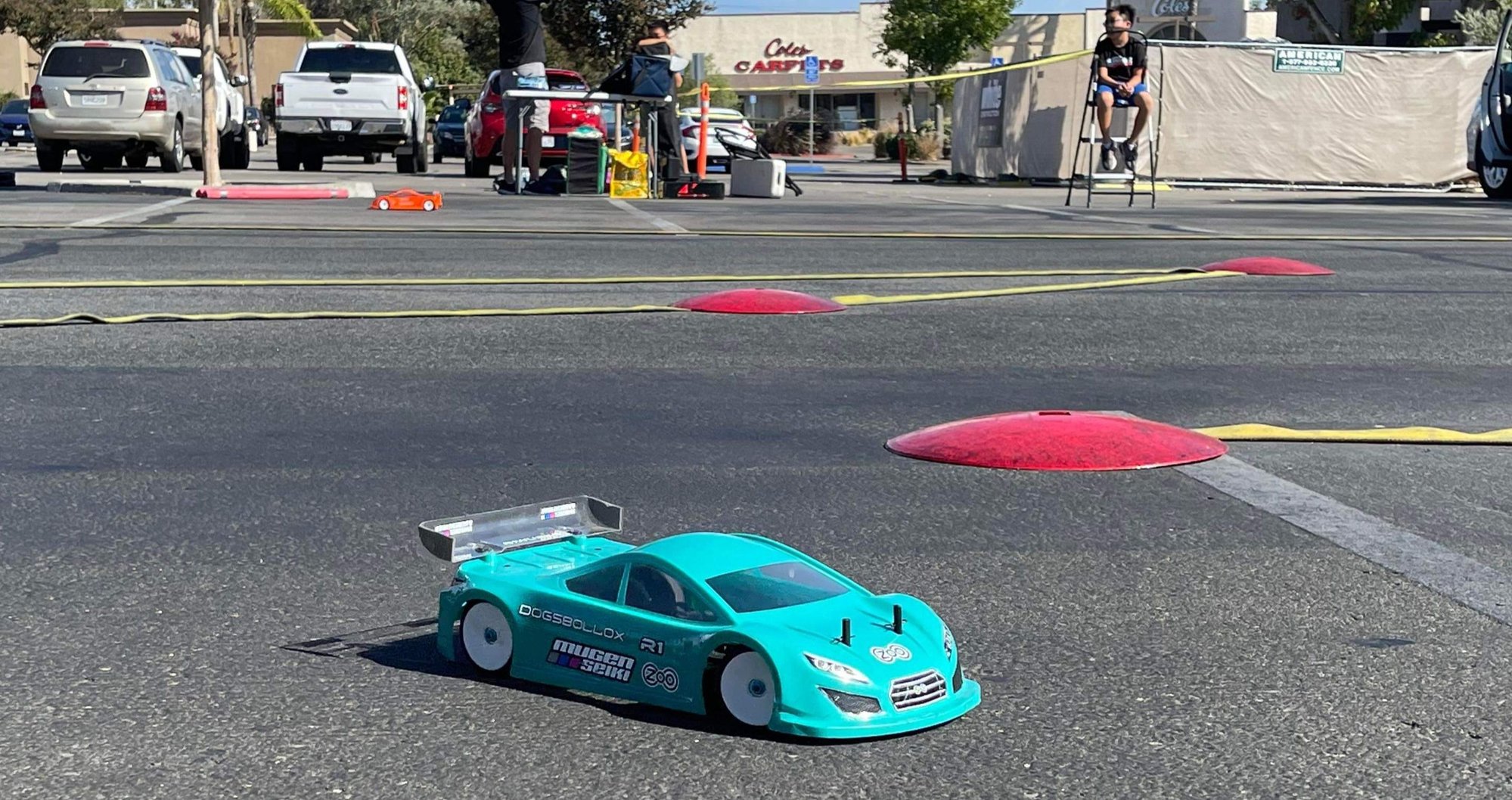 ​​​​​​​
10-04-2022, 03:00 PM
TLF SUMMER SLAM FINALE
---
5 days till the Finale!
Don't forget to pre-register as we are expecting another great turnout!
https://thelapfactoryshop.com/produc...-3-anniversary
Tips for a smoother race day:
1)Pre-register
2)Review the Class Rules
3)Make sure you are using a compatible MyLaps transponder
4)This is a parking lot track. Bring a canopy, table, chair and a power supply.
5)Bring canopy weights. Wind picks up mid-day.
6)BE READY FOR YOUR RACE. We will NOT be waiting for anybody on this race day. No exceptions!
7)Bring smiles, make friends and have fun!
---
Last edited by TopherCabrales; 10-05-2022 at

08:20 AM

.
10-07-2022, 11:21 AM
Tech Master
---
We're going Rc Racing in San Marcos this Sunday Oct 9th!
Setup 8am Racing 10:30am @ Discount Hobby!
We've gotten a lot positive feedback on all our track improvements, so come check it out & see yah there for raffles & racing! 💫🏁
10-13-2022, 10:06 PM
TLF SUMMER SLAM FINALE
---
What a great ending to our Summer Series! Round after round we broke our entries record shattering it with 191 in Round 4. Big thank you to all that kept returning round after round and to everyone new who joined us in later rounds! The night came quick when the A-Mains started, later finishing well into the evening under the lights! Congrats to all the winners and podium finishers!
We will see some of you next week for UF1 at TLF. Come out and join us if you own a F1.
https://www.facebook.com/UF1.Ultimate.Formula.1
Next month we will have a practice session and our annual Turkey Dash Event.
10-17-2022, 08:30 AM
UF1 This Sunday at The Lap Factory
---
Round 2 of the 2022/2023 UF1 Series is happening this weekend at The Lap Factory RC Racing. Here's some info on this weekend's race.
Track opens for practice at 8am.
Driver's meeting at 9:30am.
First qualifier at 9:45am (or close to).
More info on the The Lap Factory location:
https://uf1rc.com/uf1-racing-schedule/
We will be incorporating our Bonus Points system starting this round. For more info on that, see this article here:
https://uf1rc.com/uf1-series-bonus-points-2022/
We will also be testing the Spec LMP class at this event. Please make sure you read the rules for this class:
https://uf1rc.com/spec-lmp-rules-and-regulations/
10-20-2022, 10:22 AM
Tech Master
---
This Sunday we race in San Marcos, Ca
We've been getting great reviews on our new driver's stand & new track sprayer. It takes less than 7 minutes to spray the entire track which equals more track time! So come check it out & race w/ us! 👍
We hope to see yah there! 🏁
11-01-2022, 10:47 AM
TLF Practice/Swapmeet
---
Good afternoon everyone. Practice and swap meet registration is live now. See you all this sunday. Layout for practice will be the same for our Turkey Event. Our last swap meet was a huge success. Gather up all your rc stuff and $$$$$$. Buy sell trade let's go
https://thelapfactoryshop.com/produc...-and-swap-meet
Thank you in advance Pat Moneda for cooking lunch for us.
11-02-2022, 05:01 PM
TLF TURKEY DASH EVENT
---
We are super excited to close out this year of racing with our 2nd annual Turkey Dash Event.
More details to follow next week
11-03-2022, 08:56 AM
TLF TURKEY DASH EVENT NOV 27
---
​​​2022 TLF TURKEY DASH RACE EVENT
Race Format:
2 - 4 Min Quals/ 1 - 5 Min Main (No Main bumps)
Capped class entries as follows...
♾️ Eurotruck Turkey Dash (Single 20-Min Race)
20 Rookie
20 F1
10 Mini 2WD
20 VTA
10 Ride FWD TC
20 Sportsman USGT
10 Expert USGT
10 Novice TC
20 Sportsman TC
10 Expert TC
10 Mod TC
*Max 3 entries per driver. First come, first serve. (Entry Fees: $25/$10/$5) Kids in Rookie class still free.
-Practice:7:00am, Racing: 8:30am
-Temporary elimination of Mini 4wd and GT Pro Spec classes for the sake of keeping the race program running during day light
-Pre-Registration will be available on .... starting Monday, Nov 7th @ ~9:00am
-Limited entries so pre-registration is highly recommended. Please spread the word to others outside of Facebook. 🙏🏼
11-03-2022, 08:03 PM
Tech Master
---
November 13th we race in San Marcos, Ca
Final round of our Intensity Series & Veterans race for FREE!
We hope to see you there!!!