PARKING LOT RACING BACK IN SAN DIEGO!!
08-08-2022, 11:34 AM
TLF SUMMER SLAM ROUND 2
---
Thanks to everyone who has been pre-registering online for the next round of TLF Summer Slam! It's been working out a great and saving a bunch of time at the track. With 14 classes and likely 18-19 heats, we're going to need all the time we can spare. HUGE THANK YOU to Mr. Dennis Andrews Jr and Mr. Pat Moneda for keeping all of us in order and making sure our program runs smoothly and in a timely manner every single time. Give them a heart-felt fist bump and a smile when you see them!
Register here:
https://thelapfactoryrc.myshopify.co...mmer-slam-rd-2
Remember, when registering please add your classes to the area that says: "SPECIAL INSTRUCTIONS TO THE SELLER".
Also means the crew will be out extra early (5:30am-ish) to get the track set up and open for practice. 🤙🏼
08-09-2022, 03:16 PM
TLF SUMMER SLAM ROUND 2
---
Track layout for TLF Summer Slam Series - Round 2 (Aug 14th)
We think this layout will be more fun in the clockwise direction. 🤘
08-12-2022, 03:06 PM
Tech Addict
Join Date: Oct 2013
Posts: 570
---
Beyond blowing off the surface, what else are you doing to prep the track? Just lots of laps to build traction?
08-12-2022, 06:28 PM
Tech Regular
Join Date: Apr 2019
Posts: 388
---
Lots of soda spray on the track.
08-13-2022, 10:30 AM
TLF SUMMER SLAM SERIES ROUND 2
---
Friendly reminder that beginning tomorrow our race program will now start at 9:00am!
Track should be open for practice around 7:30am. Also, please pre-register at
www.thelapfactoryshop.com
to speed up the process so we can get the racing going on time!!! Don't forget to leave a note on which classes you plan to run and transponder #s. We are at 85 entries already and it will be over 100 on race day.
Don't forget to bring a hat and a canopy because it's going to be a hot one! TLF booth will have a cooler with bottled water on ice for all of our racers. 🤙🏼
---
Last edited by TopherCabrales; 08-13-2022 at

10:45 AM

.
08-13-2022, 12:48 PM
Tech Master
Join Date: Feb 2010
Location: San Diego
Posts: 1,326
---
Who's ready for Rc Racing, Bbq & Raffles?😀
Try out the new driver's stand & enjoy the racing & lovely San Marcos weather! 🏖
See u tomorrow @ Discount Hobby San Marcos. Setup 8am Racing 10am & done usually by 3:30pm.🏎🏁
08-16-2022, 06:42 PM
TLF SUMMER SLAM ROUND 2 VIDEO OF ALL MAINS
---
What an awesome day of racing. We had a feeling our turnout would be even better then round 1 at 71 drivers and 140 entries. Round 2 with 85 drivers and 165 entries we started racing a bit earlier at 9 and finished the day off around 5. Tons of fun and exciting races going on all day. Video of the 20 mains is posted below. Pictures and results will be posted later this week as well. Thank again to all that made it out to race with us at The Lap Factory. Hope to see you again for round 3 Sept 11.
Thank you Webb RC
​​​​​​
08-17-2022, 11:45 AM
TLF SUMMER SLAM ROUND 2 PICS
---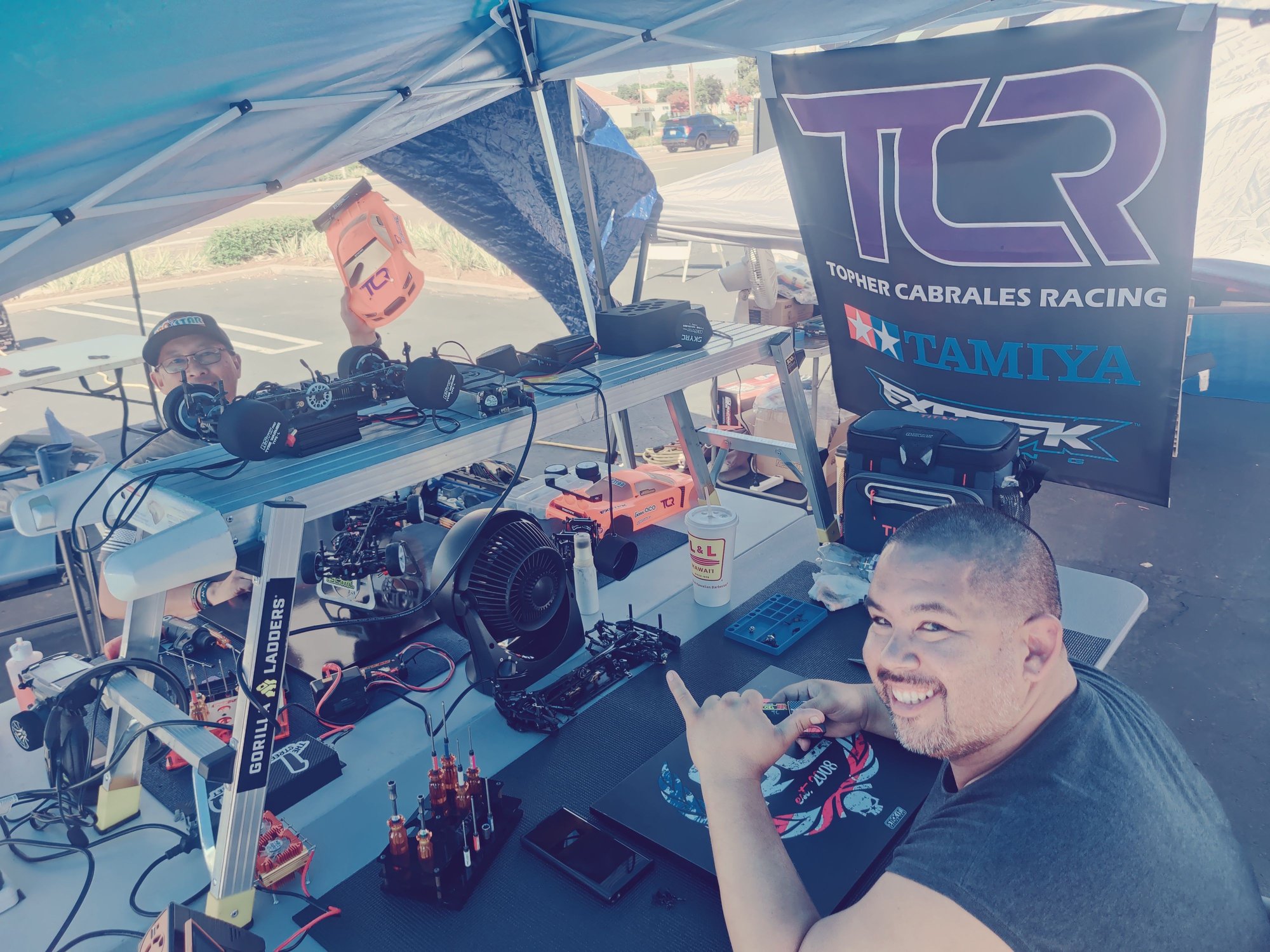 08-17-2022, 10:47 PM
TLF SUMMER SLAM ROUND 2
---
Yesterday, 06:10 PM
Tech Master
Join Date: Feb 2010
Location: San Diego
Posts: 1,326
---
Thanks to all that came out for rnd2 of our Summer Blast Series. We raced, we ate bbq, we enjoyed the nice San Marcos weather, & we were done before 3:30pm! 😎
Thanks to all the volunteers that helped w/ setup & breakdown & congrats to all podium finishers. 🏆
See u all in 2 short weeks Aug 28th !🏎🏁🏁🏁🏁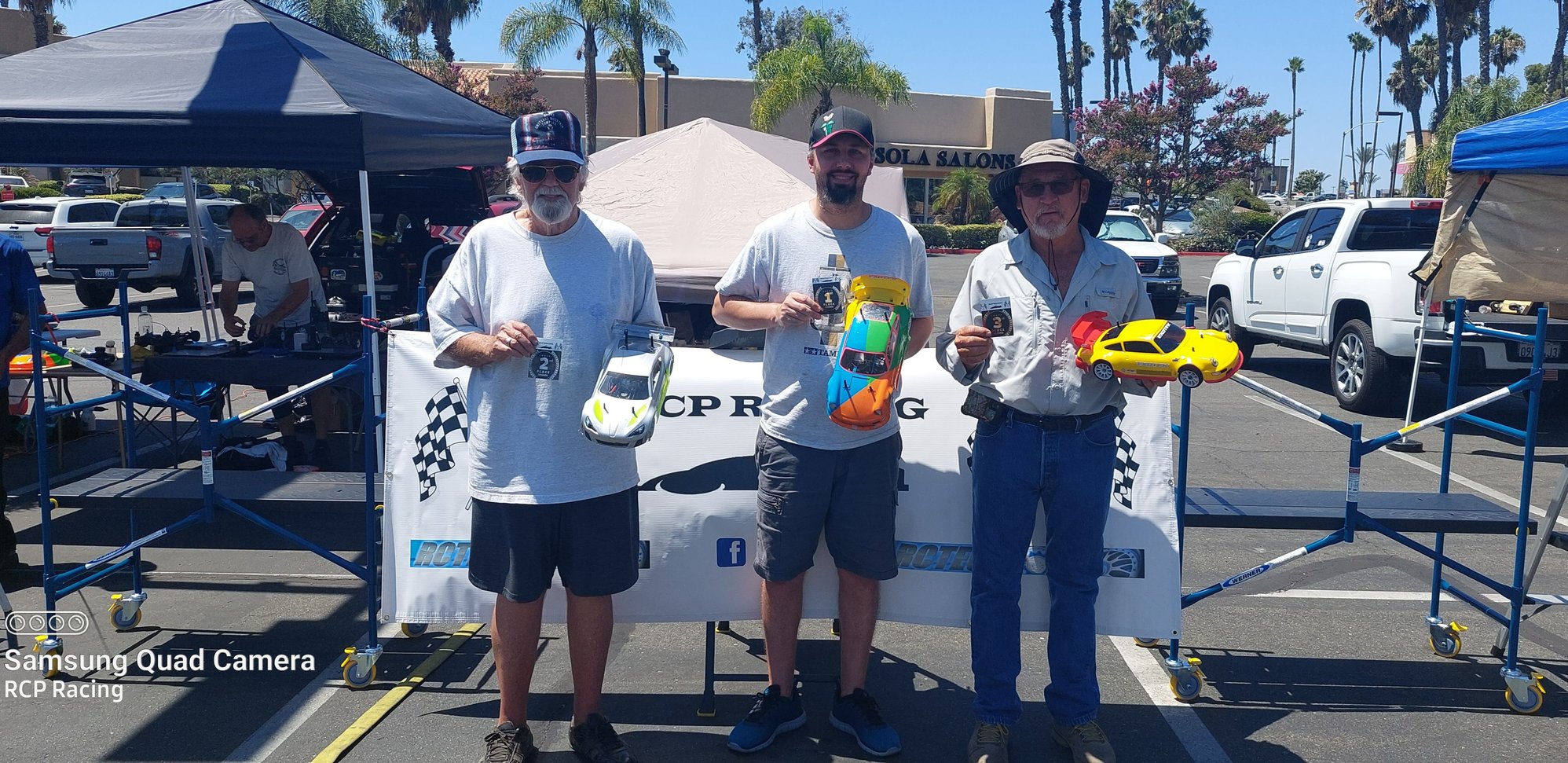 Currently Active Users Viewing This Thread: 1
(0 members and 1 guests)
Posting Rules
You may not post new threads
You may not post replies
You may not post attachments
You may not edit your posts
---
HTML code is Off
---