Lompoc Valley RC Offroad Raceway
07-16-2010, 01:16 PM
Tech Regular
Join Date: Apr 2009
Posts: 422
Lompoc Valley RC Offroad Raceway
---
Lompoc Valley RC Raceway

So its almost official that the Lompoc RC track ran by OG RC Hobbies is complete. It is located at the enterance to River Park off the 246 near the enterance to Lompoc.

Pictures to come.

Items complete:

Piping is in!
Layout is done! (very technical and exciting)
Drivers stand mound complete (LOL)
Computer/ Registration Trailer
Parking area and work area

Items still to be completed:

Fencing
Timing System (We have, being sent for update)
Drivers Stand
Pit Lane
Pit Tables

We have many people volunteering with many of the items above, but we still need your help to finish. We hope to be up and running by Sept. or Oct. can be sooner with more volunteer effort and donations.

Current classes that seem to be popular in the area are:

1/8 Scale Nitro Buggy
1/8 Scale Nitro Truggy
2wd and 4wd SC
Monster Trucks

So if you are interested in the sport/ hobby, or want to check us out sometime, you can come by the OG RC Hobby Store located at

914 NORTH H STREET
LOMPOC, CA 93436

or call us at (805)740-0472
07-16-2010, 08:54 PM
Tech Regular
Join Date: Apr 2009
Posts: 422
---
So some questions for those that might be racing here.

When? What days would people prefer? How often?

How much, we are thinking $15 for race, $10 each additional class or 10 / 10 for members...

Classes? What do people in this area want to see that I have not listed?

And who in this area is interested. We'd like to know those in the SLO, SM, Buelton, Solvang, SY, etc. areas that are interested.
07-18-2010, 09:24 PM
Tech Rookie
Join Date: May 2010
Posts: 8
---
I'm down to race, and could bring a few guys from this area. Good to know there's another track, that's not too far from home.
07-18-2010, 09:59 PM
Tech Addict
Join Date: Jul 2003
Location: Fontana, CA
Posts: 630
---
pics!
07-19-2010, 02:56 AM
Tech Regular
---
07-19-2010, 12:25 PM
Tech Fanatic
Join Date: Oct 2002
Location: Grover Beach/Palm Desert, CA
Posts: 889
---
Originally Posted by
CRAZYACE63
I will try to make it out later tomorrow to snap some pics of the track. I will be on the Drivers Mound so we can have some good ones. I will also be bringing out my Blitz, Hyper 10SC, and the SC8e to do some race testing. If anyone wants to meet up hit up the cell @ 805-588-2448. I will probably be out there around 4:00p.m. so if you want to come out LMK.
Hey Crazy, I might have the day off tomorrow and will head out there around 4 with my hyper 10 for some practice!
Gee-Dub you have a pm!
Thanks,
Blake
07-20-2010, 11:32 AM
Tech Rookie
Join Date: Jul 2010
Posts: 2
Lompoc Racetrack
---
i love the course! its got its tecnical sections and plenty of jumps, only one straight away...which is good because it makes the race not all about speed-just speed through the sections. i have pictures on my face book acct. look me up.

feel free to look me up, im there often.
07-20-2010, 12:39 PM
Tech Regular
---
Sorry guys. I had some family stuff to do and got held up. I should hopefully be out today if I can get my internet fixed for the parents. See ya.
07-24-2010, 12:36 AM
Tech Regular
---
Well with a little bit of this and that going on I got some pics from Karina. Here you guys go.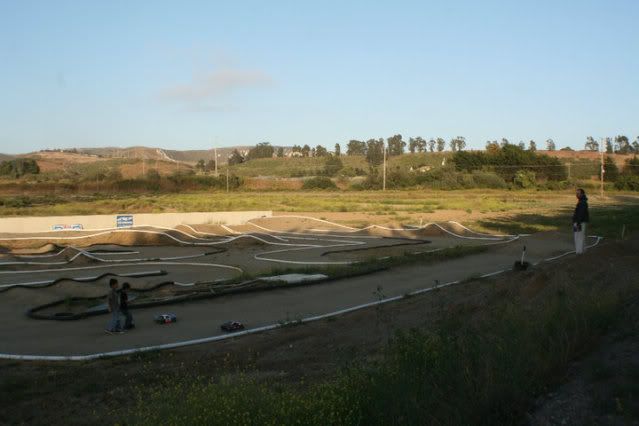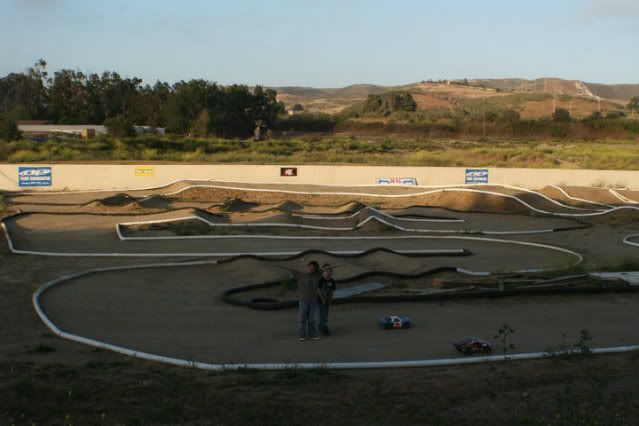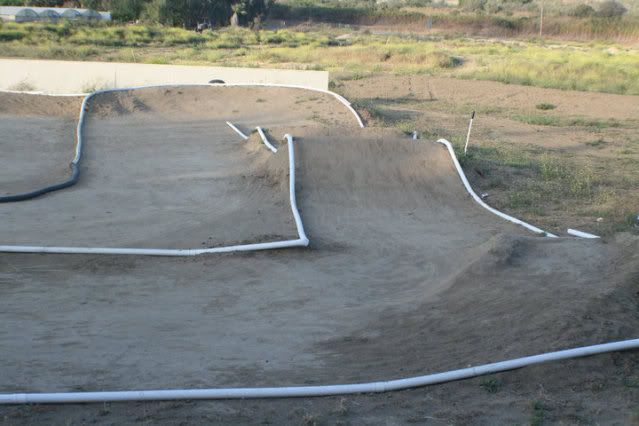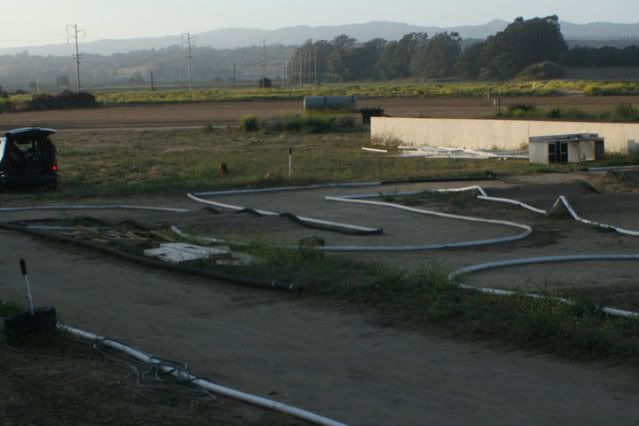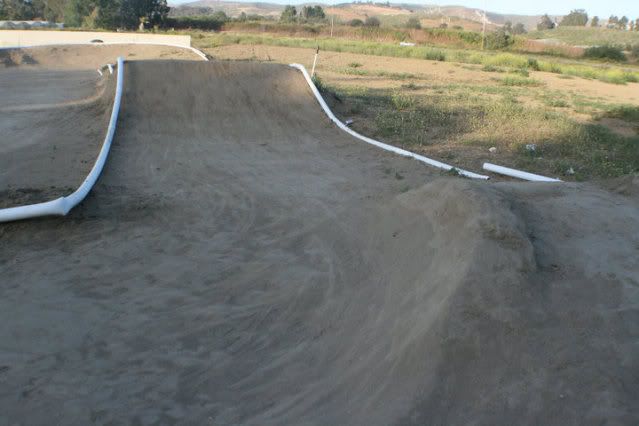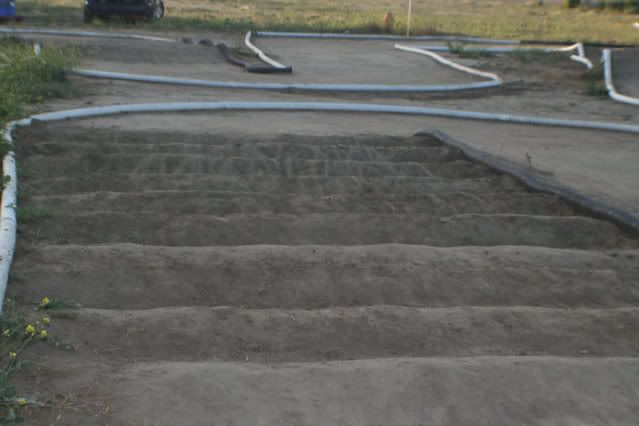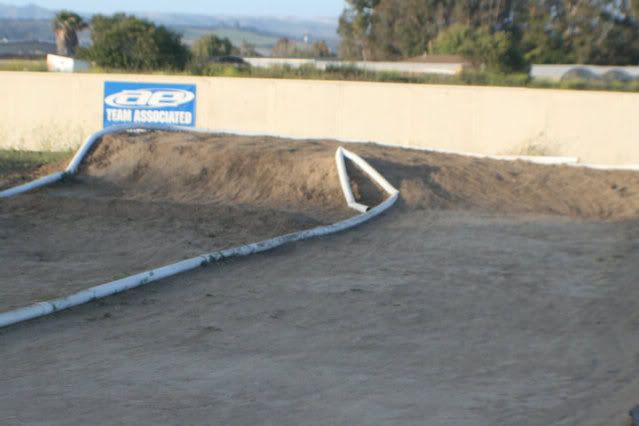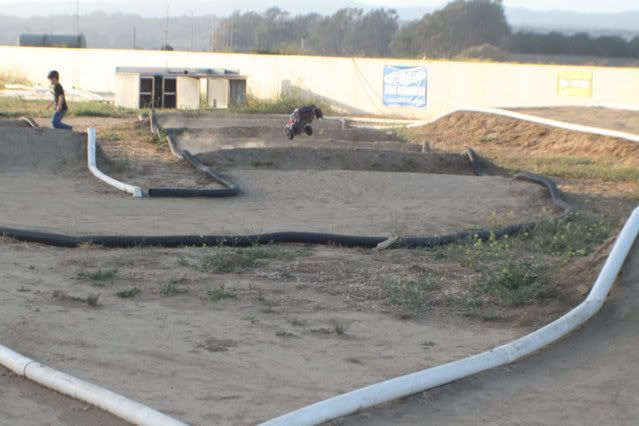 07-25-2010, 11:58 PM
Tech Regular
---
Ok just to let everyone know we are having a Fun Race on Sunday Aug. 1st. This is going to be our first race on it and a chance to have everyone give some feedback to us on anything we can improve. We are working on having a computer system setup so we can have the AMB system running but if we can not come up with everything we will just run it with spotters and go that route.

As for now we are looking at having three main classes dependent on how many of each car we get out there. The classes will be as follows:

1/8 nitro ( Buggy and Truggy together or seperate dependent on entrants.)
2WD SC (run any motor and electronics)
4X4 SC (Run what ya brung.)

Cost will be $10 per class for the day.

We will be taking any donations also to help with track fees to get us up and running a bit faster. So if ya have a few extra bucks we would appreciate it.

We hope to see as many people as possible come out this Sunday. If you have any questions on how to get to the track or on how you can help out you can either call OG RC at 740-0472 or PM me here and I will try to get back to you as fast as I can.

Thanks for checking us out and we hope you have fun at our facility.
07-27-2010, 06:49 PM
Tech Rookie
Join Date: May 2010
Posts: 8
---
The track looks really fun, what time on sunday are you gonna start?

Is there a cross street nearby so I can use mapquest

Thanks
07-27-2010, 07:03 PM
Tech Regular
Join Date: Oct 2007
Posts: 278
---
07-28-2010, 12:10 AM
Tech Regular
---
We will there at 9 and sign ups will be until 9:30 or 10:00.

Use the directions that Fukitol put up and you will find it. See you all out there.
07-30-2010, 02:32 PM
Tech Adept
Join Date: May 2009
Posts: 145
---
Is there going to be any power ran to the tables for this weekend?
07-30-2010, 06:57 PM
Tech Regular
Join Date: Oct 2007
Posts: 278