shano83 never do a deal with him
08-22-2012, 08:49 PM
Tech Adept
shano83 never do a deal with him
---
Bad trader. Don't do anything with him. Bought a radio off him paid on Saturday but didn't post out till Wednesday! When asked said its posted but it actually never been posted out. Start swearing and tell all kind of crap to get around it. Told him to refund my money buy he won't and just laughs. Luckily I paid by PayPal as I knew he was up to something from the very beginning. He also left me a bad trader rating for no reason. I have open a dispute on PayPal.

Don't take the risk with him he talks really sweet till he receives the money. And whenever you doing a deal pay by Paypal to be on the safe side.

Anyone wants his details please let me know.
---
Last edited by Sam9; 08-22-2012 at

09:41 PM

. Reason: personal info, swearing
08-22-2012, 09:38 PM
---
Both swearing and posting personal info are against the rules.....so don't.
08-23-2012, 02:23 AM
Tech Adept
08-23-2012, 04:52 AM
Tech Elite
Join Date: Jun 2006
Location: I race at Comp Rc in OKC
Posts: 2,715
---
If the seller can't provide tracking to PayPal. PayPal will refund you unless he already spent the money and his account is empty. But if you filed the dispute and PayPal froze the money before he could spend it then your money is safe.
08-23-2012, 05:00 AM
Tech Adept
---
08-23-2012, 09:54 AM
08-24-2012, 02:02 AM
Tech Adept
---
The seller still wouldn't refund me my money after asking him to do so instead tells me to f**k off and just laughs. Also he isn't clarifying himself on the dispute I have open on PayPal so I will have to wait for Paypal actions.

Sick of these idiots..
08-24-2012, 03:03 AM
Tech Adept
---
Here's the picture of our conversation.
08-24-2012, 03:48 AM
Tech Adept
---
Futher conversation with him.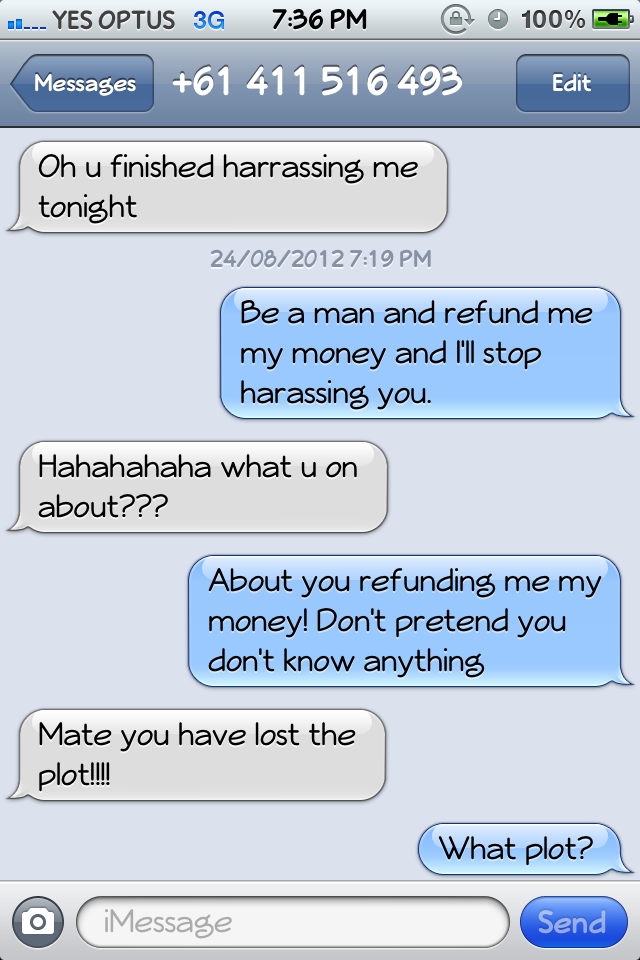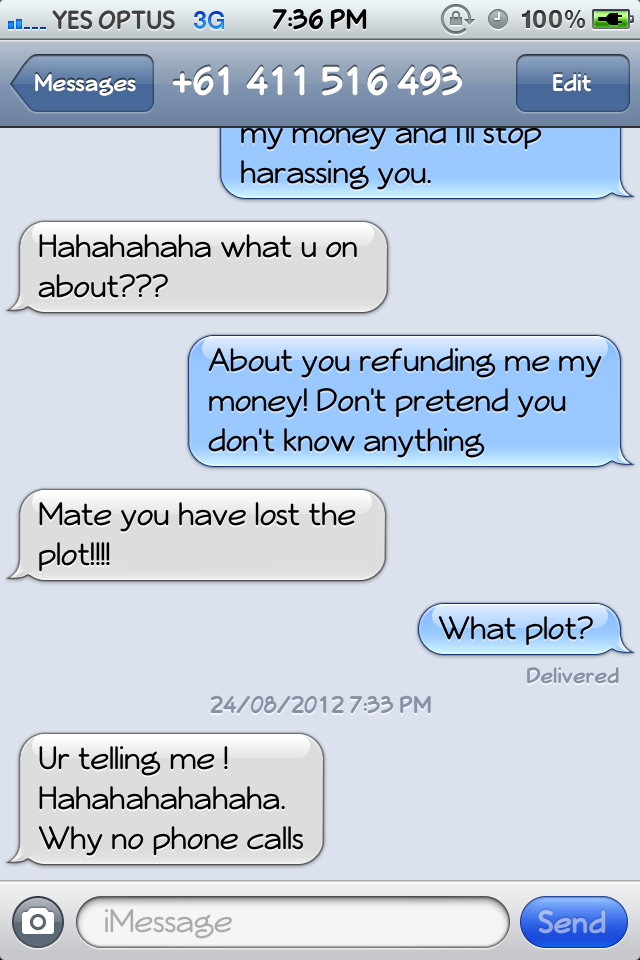 08-24-2012, 03:49 AM
Tech Adept
---
Proof that I paid him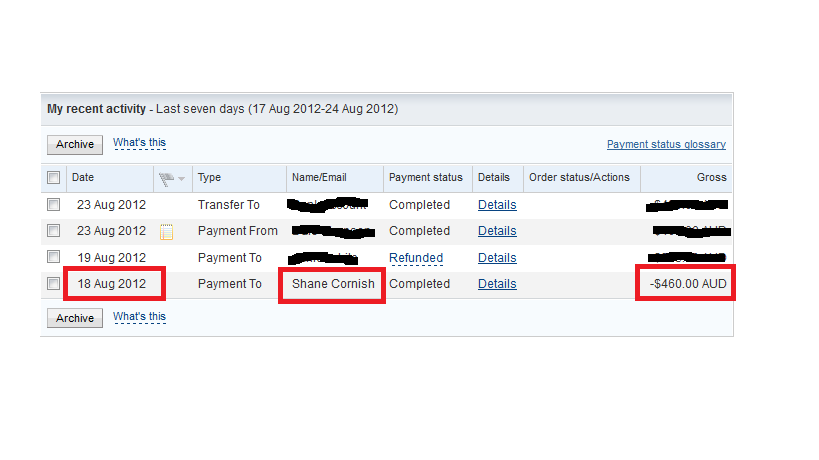 08-24-2012, 05:26 AM
---
If you want a refund deal with PayPal there is nothing that we can do as far as your refund WE do not get involved in deals on rc tech that is not our job.
08-24-2012, 05:48 AM
Tech Adept
08-24-2012, 08:14 AM
Currently Active Users Viewing This Thread: 1
(0 members and 1 guests)
Posting Rules
You may not post new threads
You may not post replies
You may not post attachments
You may not edit your posts
---
HTML code is Off
---