NEW Kyosho Mini-Z Toyota GT-One TS020 Line Up
07-25-2014, 04:21 AM
Company Representative
Join Date: Sep 2009
Posts: 1,017
NEW Kyosho Mini-Z Toyota GT-One TS020 Line Up
---
New From Kyosho in there Line up for the Mini-Z is now at Banzai Hobby!!!
Toyota GT-One TS020 No.1 Ready Set
And
Toyota GT-One TS020 No.3 Ready Set
Highly anticipated MR-03 chassis + 2.4GHz Readyset!
Front suspension optimizes camber angle in concert with stroke. Thoroughly low center of gravity design. Powerful drive train. No detailed overlooked to create the strongest MINI-Z Racer MR-03 chassis. Exceptional performance is now available in a Readyset for everyone to enjoy! Requires no frequency band selection and up to 40 cars can be run together at the same time. Also compatible with all MINI-Z Racer scale bodies. With the user-friendly features of a Sports version, the dynamic racing performance from its MR-03 base becomes immediately obvious as soon as you drive. This is the true essence of the MINI-Z. The chassis features a connector for the installation of a special light unit (Not Included) that lights up/flashes headlights and taillights in response to throttle and brake control. This is no cheap gimmick but scale realism in its most complete sense. MINI-Z Racer Sports MR-03 Readyset brings performance and style within easy reach for everyone to experience and enjoy!
Also ASC Toyota GT-One TS020 Body Set are also Available
ASC MR-03W-LM Toyota GT-One TS020 No.1
And
ASC MR-03W-LM Toyota GT-One TS020 No.3
Compatible models
■ MINI-Z MR-03 W-LM
Specifications
■ Wheel Base: 3L (102mm)
■ Wheel Off Set: F: 3.5mm / R: 1.0mm
■ Wheel Width: F: 8.5mm (N) / R: 11mm (W)
■ White Body No:. MZN158
Toyota GT-One TS020 White Body Set (Unpainted)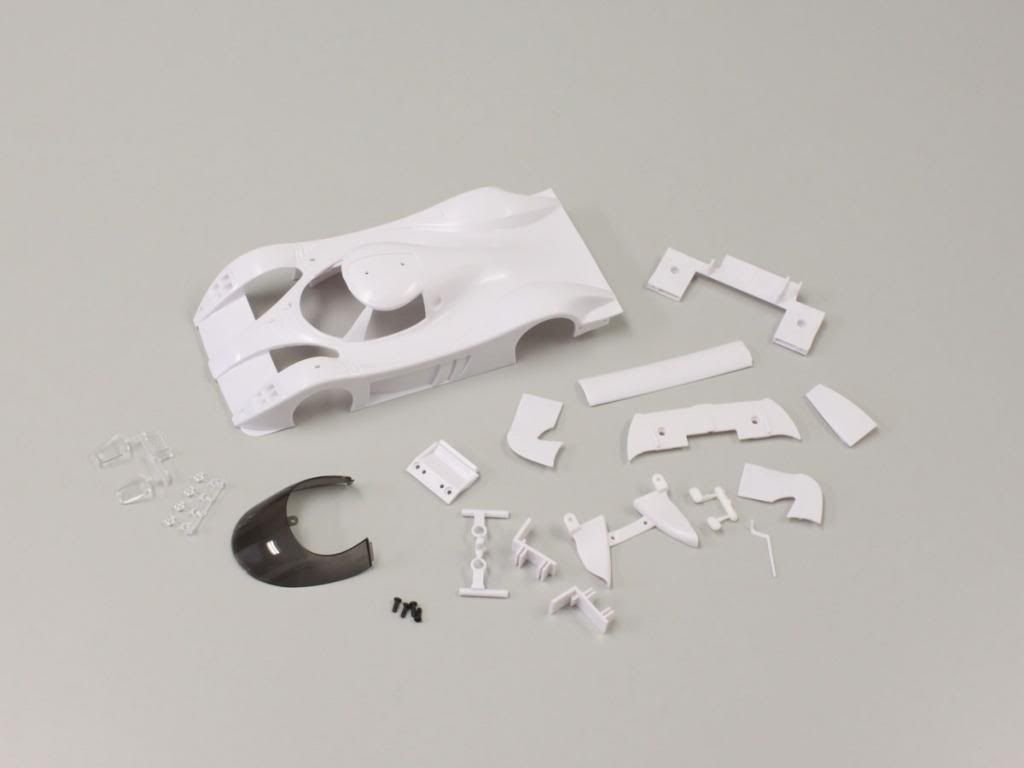 Please come join us at Facebook for Weekly Specials and Updates
Banzai Hobby Team
Currently Active Users Viewing This Thread: 1
(0 members and 1 guests)
Posting Rules
You may not post new threads
You may not post replies
You may not post attachments
You may not edit your posts
---
HTML code is Off
---