Ride New Line Up
02-20-2012, 04:28 PM
Company Representative
Join Date: Sep 2009
Posts: 1,017
Ride New Line Up
---
The new line up from Ride is now at Banzai Hobby
Ride Cleaning Gum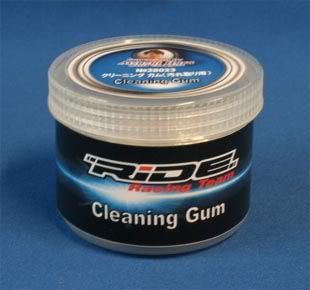 ● "RC Car" Cleaning the gum is a special rubber-like adhesive clay.
● easy to remove, such as dirt and dust using the adhesion of the rubber, fell hard for radio control car is available.
● World Champion Atsushi Hara player, is a recommended item.
● Since entering 70g, usability is also good.
This cleaning gum is made of a special rubber formula
for "RC applications" only.
It sticks and retains any kind of dust, dirt and oil residus.
This product has been developped under World
Champion Atsushi Hara supervision.
M Chassis Professional Matched Spring Sets
● M Chassis professional matched spring set, like "TC Pro Matched Spring Set (supervised by Atsushi Hara)" that our popular and, because it pairs two, a constant spring the same to measure the constant spring one by a spring can be used in the same spring rate.
● are carefully selected, so that material is used for spring, we will achieve supple suspension.
● Setting the spring rate, supervised by Atsushi Hara player
Comes in 3 Ratings Soft, Medium and Hard which are Color Coded
For more info
Please Click Here
Get in Quick these are selling super FAST!!!
Banzai Hobby Team
02-22-2012, 07:06 AM
Tech Rookie
Join Date: Feb 2012
Posts: 11
---
Thanks for the info
atsushi hara
,
banzai
,
banzaihobby.com
,
cleaning
,
cleaning gum
,
gum
,
hara
,
hard
,
hobby
,
m chassis
,
medium
,
ride
,
soft
,
springs
,
tuning
Currently Active Users Viewing This Thread: 1
(0 members and 1 guests)
Posting Rules
You may not post new threads
You may not post replies
You may not post attachments
You may not edit your posts
---
HTML code is Off
---