Launceston R/C Racing
03-20-2013, 07:59 PM
---
Howdy all,
I know its a long bow to draw... but does anyone have any images from the recent Tassie state titles race, If you do , are you able to email them to me?
[email protected]
you will credit in racing lines magazine for the used photos.
03-24-2013, 04:52 PM
---
Originally Posted by
john watkins
Howdy all,
I know its a long bow to draw... but does anyone have any images from the recent Tassie state titles race, If you do , are you able to email them to me?
[email protected]
you will credit in racing lines magazine for the used photos.
send my brother a message, i know he had his camera down there on sunday
he's Phoenix76 on here
03-25-2013, 11:59 PM
---
I'll email yo about it if you like.
03-26-2013, 03:48 PM
Tech Adept
Join Date: May 2012
Location: Victoria, Australia
Posts: 211
---
For those interested in trying their car on carpet, July 5 - 7 2013 SERCCC will be hosting Round 2 of the AOC series (Asian on road championship) in Melbourne.
Class will be:
Modified Super Stock 13.5 Boosted
Stock 17.5 Non Boost
FWD 17.5 Non Boost
F-1 21.5 Non Boost
In addition to the above AOC classes, they will also run 12th scale, Mini & Open.
More information can be found on the AOCRC website or the SERCCC facebook pages:
http://www.aocrc.com/
https://www.facebook.com/rc.serccc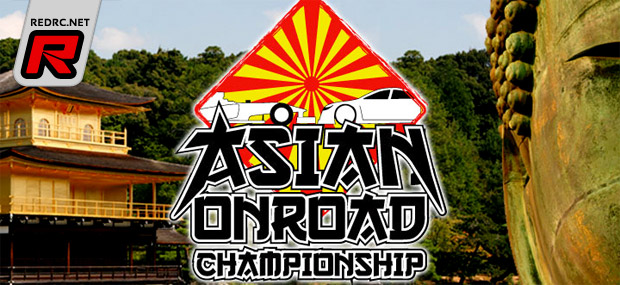 04-08-2013, 09:18 PM
---
04-24-2013, 07:01 PM
Tech Apprentice
Join Date: Mar 2010
Posts: 90
Junior wages - Win an Iphone 5
---
Hi Guys, Ben fro 1/8 here.
Would really appreciate your help on this one, and who wouldnt want a free phone? [
]
Junior rates are part of many Australian industrial awards. They mean that workers aged under 21 are paid less for doing the same job as someone slightly older.
Junior rates are set in line with age. Typically, 18 year olds are paid 70% of the adult rate, at 19 they get 80% and at 20 the rate payable is 90% of the adult rate.
The pay rates don't take into account experience or contribution, meaning that an 18 year old with two years experience earns less than a 21 year old with no experience at all.
Once you hit 18 you're seen as a responsible adult in the eyes of the law – you can vote, legally drink, drive a car and get married. But you can't get paid a full adult wage until you hit 21. It just doesn't make sense.
Many workers aged between 18 and 21 have significant experience in their job and are often in senior positions – they deserve to be paid properly for the work they're doing.
Employers argue that junior rates give young people opportunities – and for very young workers that's probably right. But in industries like retail, by the time a worker has reached 18 they have usually been in the industry several years and have been delivering 100% value to their employer.
It's only fair that workers receive 100% pay at 18.
Please Fill in the form below to show your support
http://junior-wage-petition.webnode.com/
Any questions you have can be asked on the official Facebook page
www.facebook.com/100percentpay/
Posted it up here seperately as any Tasmanian filling in the form above will go into the draw to win an Iphone 5, Could be you! [
][
]
04-29-2013, 08:28 PM
---
05-19-2013, 07:18 PM
LAUNCESTON RC back up and racing!!!!!!
---
THATS RIGHT!!!!! We're up and running again Peeps!!!!!!
Launceston RC is PROUD to re-open the track this Friday night, and to recommence racing once again in Launceston!!
With a gallant push on Saturday, the crew moved all the track, BACK IN, and started to build, one of the BEST tracks to date!!!!
With the RETURN of the drivers favourite "the Wall Ride", and we ALSO proudly introduce "The Cross Over"!!! A BRAND NEW section where drivers must JUMP THE TRACK!!!!! This will be a sight to behold for sure!!!!!!
As per normal,
Doors open at 6pm,
Racing to commence at 7pm!!!!!!!!
(Point series to Commence the following meet, number of rounds yet to be confirmed)
Members $10
Non-members $15(first 3 meets at $10)
Second class $5
With a lot of press activity of late, and a radio interview on Thursday morning, we're hopping to see many new faces coming to join us at Uniquely Tasmanian Pavilion shed, at Quercus Park , come along, see what we're about, even have a race!!!!
We run a transponder system, where each car has a transponder, so when each car crosses the line, the computer automaticly counts it for us!! For the new people interested in having a race, do not let this deter you from joining in the fun!!!!! Hit the track and have a go, just means you're laps don't get counted.
The club also has a few of these transponders for rent at $5 a night, and to be returned to race control at the conclusion of the meet. There is only 4-5 up for rent, so you have to be quick to get one.....
This a reminder to all of the rules and restrictions that apply to the Short Course 10.5t class.
New racers, first time racers, dont panic!! If you car does not comply, thats ok, we understand, it can be a bit of a learning curve , but please come see us at race control with your car, and inform us at check in.
ALL current racers of SCT, should ALREADY comply to these rules.
TYRES WILL BE CHECKED BEFORE EVERY RACE
SCT will not be aloud on the track till it has been checked by the committee member in charge. THIS APPLIES TO EVERY SINGLE SCT.
Drivers are to line up at the start of the strait near the drivers stand, and are to WAIT till the committee member, checks their car, and places it on the track.
2013 1:10 Short Course Truck Rules
*Launceston R/C run a limited set of control tyres in our 2wd SC Truck racing. This is to minimise costs, and keep racing close and even. In general tyres supplied with RTR SC trucks are acceptable (note some kits come with tyres that are not on our list). The list of approved Tyres for 2wd SC Truck racing at Launceston R/C include the following tyres ONLY:
Traxxas Slash BF Goodrich Mud Terrain TA (standard Slash tyres) #6871, #6871R
Traxxas Slash SC Tyre (standard Slash tyres) #5871, 5871R
Traxxas Kumho SC Tyre (standard Slash tyres) #6870, 6870R
HPI Maxxis Trepador (Stock Blitz tyres) p/n #103804, 103337, 103338
Kyosho UMT601 SC Tyre (stock Ultima SC tyre)
Team Associated SC10 tyre (stock SC10 RTR tyre) #9809 – note SC10 FT tyres not legal
Team Losi Strike SC Tyre #7214 (note, NOT Eclipse #7215 shipped with XXX-SCT)
Venom Pro Comp (stock Gambler RTR tyre) #8587
Proline Switch #1078, 1076
Any new design tyres will have to be approved and added to this list before they can be used.
No 8th scale tyres.
These tyre controls will help keep costs down and enable new racers to be competitive with minimal financial investment.
05-19-2013, 09:00 PM
Tech Master
Join Date: Jun 2011
Location: Burnie, Australia
Posts: 1,229
---
Keen to get out there for another run. Will bring the camera to try take pics and video of the racing.
05-20-2013, 12:12 AM
---
no laps really laid down yet!!!! not with the track fully complete any ways!!!
heaps more carpet this time round, and we're chasing more to get the grip up and lap times down
05-23-2013, 08:22 PM
---
HELLA YEAH!!!!!!!
first meet on the new track!!!!!!!!!!!!
cant wait!!!!!!!!!!!!!!!
05-25-2013, 12:14 AM
---
It was an awesome night's racing last night with lots of new faces. It looks like Launceston rc will continue to grow.
06-24-2013, 10:46 PM
---
Friday night….RACE NIGHT!!!!
Thats right!!! Its come around quickly, pack your gear!!!!!!! RACING THIS FRIDAY NIGHT!!!!!!!!
This will be the second round of the Winter points series!!!!!
But fear not to the new drivers, or people wanting to come out for a go, you can come and join in the fun still!!!!
As always,
doors open at 6pm
racing starts at 7pm.
Please not, this week the track will be closed at 6:45pm prior to the start of racing, in order to make sure everyone is entered into the computer, and the computer behaves itself, and to try and fire up the racing bang on 7pm. We ran quite late last meet, and are going to do our our best to finish on time.
With the HUGE increase of Stock and Mod buggies of late, at check in please let us know what buggy class you are in, so we can split, once again, the buggy classes.
Local drivers, PLEASE NOTE!!! This is a horrible thing to have to ask, but please be prepared, IF YOU ARE RUNNING MULTIPLE CLASSES, we are running tight for room, so PLEASE choose your preferred class, JUST in case, we need to trim the field. I know it is a horrible thing to have to ask of you, but please understand
1) the distance some of our racing friends have driven in order to join us for the night
2) time restraints and the pressure on the race committee to make it fair for all, and fit everyone in their respective classes.
Its no easy task, and we truly appreciate your understanding of this.
SO!!! as soon as Macca arrives at the track, and is ready, please follow him across the pits, to the race control,and sign in!!!!
Looking forward to seeing everyone for another round at the track!!!
If you're new, or want to come out for a look, please do!!!! And if you would like any information, hit us up at race control, all the way over the other side of the track from the entrance!!
Come for a look, talk to some of the friendly racers, and see what we're all about!!! Its a family sport, and we ENCOURAGE the little ones to join in the fun!!
07-03-2013, 05:29 PM
---
Launceston Cup 2013 details are now live! Head over to the RC Tech thread here
http://www.rctech.net/forum/australi...l#post12315103
or the launcestonrc.com website for more details.
Feel free to spread the word to any other clubs around the place.
Richard
Launceston RC Secretary