St Ives RC Club
07-03-2013, 08:57 PM
Tech Rookie
Join Date: Feb 2013
Posts: 14
---
website down too
07-04-2013, 08:54 PM
Tech Adept
Join Date: Dec 2010
Location: Tasmania, Australia
Posts: 172
---
The 2013 Tiger Models Launceson Cup details are now online, visit the website
http://launcestonrc.com/2013-launceston-cup/
, or see below.
07-04-2013, 10:26 PM
Tech Addict
Join Date: Oct 2008
Posts: 508
---
Bugle ygpm
07-05-2013, 05:08 AM
---
Hey sorry we missed your post, just bring a filled out membership form to a club day and Michael Harlow can sort it out in the morning while taking payments for entries.
Whats a Jato, 1:10 nitro? It's ok to run a nitro 1:10 in novice.
Track is usually ok for practice on non club days unless it's the day after some track work.
07-05-2013, 03:32 PM
Tech Apprentice
Join Date: Feb 2013
Location: Sydney, Australia
Posts: 70
---
Track was gooped last night, it might be a bit slipery this morning but should start to grip up around lunch time once it gets a bit of sun on it... Have a good race meet tomorrow guy's
07-08-2013, 05:22 AM
Tech Regular
Join Date: Aug 2010
Location: Down South
Posts: 261
---
Great work on the track guys, was awesome to drive onider. Scotty P got some footage of the last 4WD Mod qualifier. Club challange is looking yo be awesome
http://www.youtube.com/watch?v=N4lOY7wnvI8
07-08-2013, 05:32 AM
Tech Master
Join Date: Nov 2009
Posts: 1,803
---
Is there racing on this week?
07-08-2013, 06:38 AM
---
07-19-2013, 02:03 AM
St Ives :)
---
Called through yesterday after stopping by Castle Hill (it was a little wet there after some rain) as it has been too long since I've seen this place.
I was pleasantly surprised by the track's condition and decided to run a couple of old Kyosho 4WD buggies. I have to applaud who ever is keeping this track in such nice shape. I really enjoyed running there and will be back for more in the near future.
As for the cars, my original Optima fitted with a brushed Tamiya Sports Tuned motor and kit standard 2.0" Turbo Optima tyres was a lot of fun. I didn't try to make the doubles but rather rolled over them. As for the Mid Custom Special, it was fitted with a brushed 14 double and modern rubber. It easily cleared all the doubles without any dramas.
In the end both cars drove well on this circuit and I'd recommend it to anyone at any level.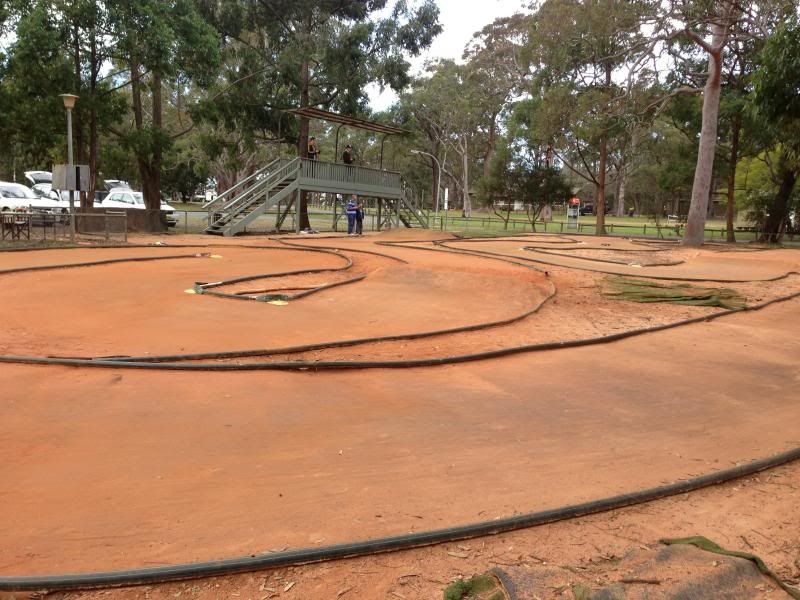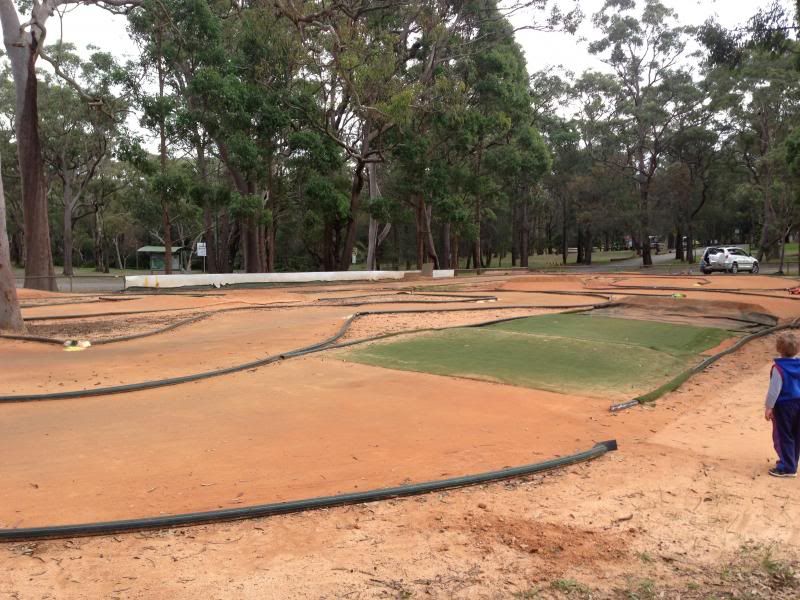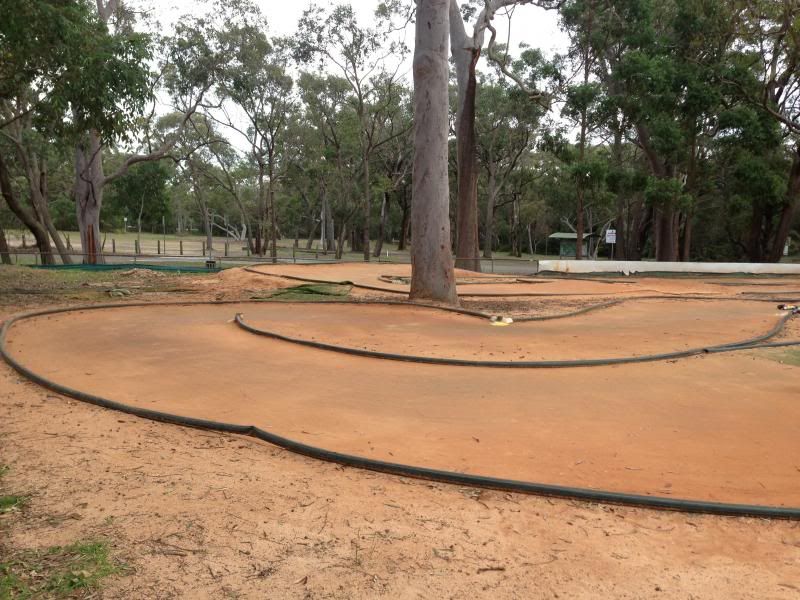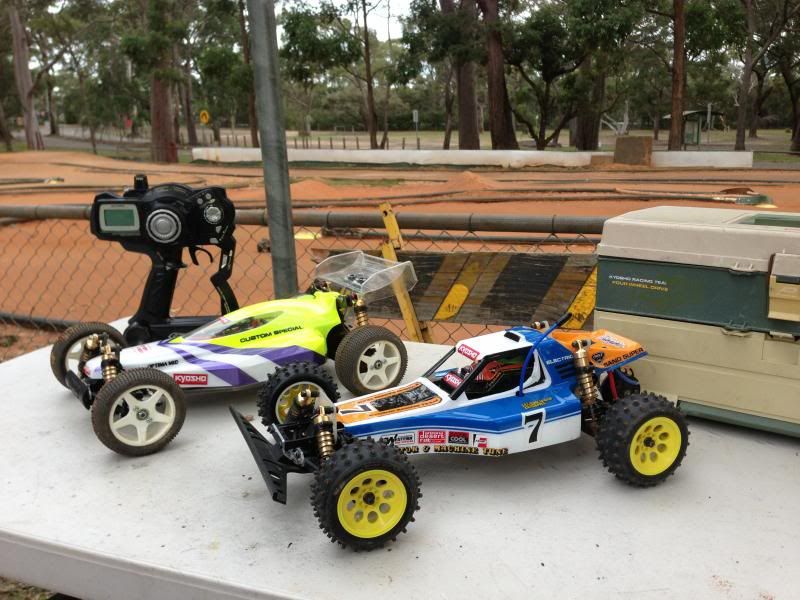 07-21-2013, 07:22 AM
Tech Regular
Join Date: Jan 2012
Posts: 380
07-22-2013, 08:51 PM
Tech Regular
Join Date: Jan 2012
Posts: 380
---
I was out at St Ives that day and it was great to see your optima on the track. Do you have any vintage Schumacher? like the top cat or pro cat? Seeing those two kits built in a hobbyshop when I was about 12 instantly got me addicted to RC in the first place. Nostalgia and RC make the greatest combination.