FS: Hyper ST Pro Truggy (Sydney)
12-22-2010, 05:52 AM
Tech Regular
FS: Hyper ST Pro Truggy (Sydney)
---
Just in time for Christmas, I have up for sale my Hyper ST Pro Truggy. Most of the parts on the truggy have been replaced with Brand new parts within the last month.
Things that are still brand new/few days old on the vehicle include:
* CNC Steering Knuckles
* Front and rear lower arms
* Front and rear uprights and hubs
* All 4 Shocks
* Universal axles all around
* Carbon fibre radio tray
* Radio box
* Engine Mount
* Diff cases
* Sway bars
* Fuel tank posts
* Carbon fibre centre diff cover
* DE Racing Skid plate
* Clutch Set (Shoes+springs+Clutchbell)
* Front and read shock towers
* Linkage set
Some other things that have been upgraded recently:
* Chassis braces and centre braces
* Wing
* The chassis itself
* Chassis side plates
* Servo turnbuckle
* Ackerman plate
* Servo savers
* Front and rear bumper
* Body mount posts
* CNC Hinge pin mounts all around
As you can tell basically everything has been upgraded and is in excellent condition. I have also gone over all diffs and replaced the oil to a 10-7-5 ratio (f-m-r). Shocks have been filled with stock 300wt oil.
Also included with the truggy is:
* 6 Litre old .28 3 Port GO engine (Great compression)
* VP Pro RS-3 Truggy pipe and header
* Hong Nor truggy tires
* Brand new spare turnbuckles
* Brand new front top arms
* Brand new rear top arms
* 4 Spare shocks (the old set)
* Sub C Glow starter (Requires battery)
* Venom fuel bottle
* All the old bits and pieces will also be included
* Stock Hobao radio and receiver
What's required to get the vehicle going:
* Fuel
* Steering and throttle servos
* Batteries
It is also important that I note that the body has been melted into the shape of the torpedo pipe but this doesn't affect performance at all and the body is still otherwise in good condition.
Asking price for everything is PRICE DROP $360
Pickup in Sydney available and delivery also available upon discussion. PM or email
[email protected]
for attention.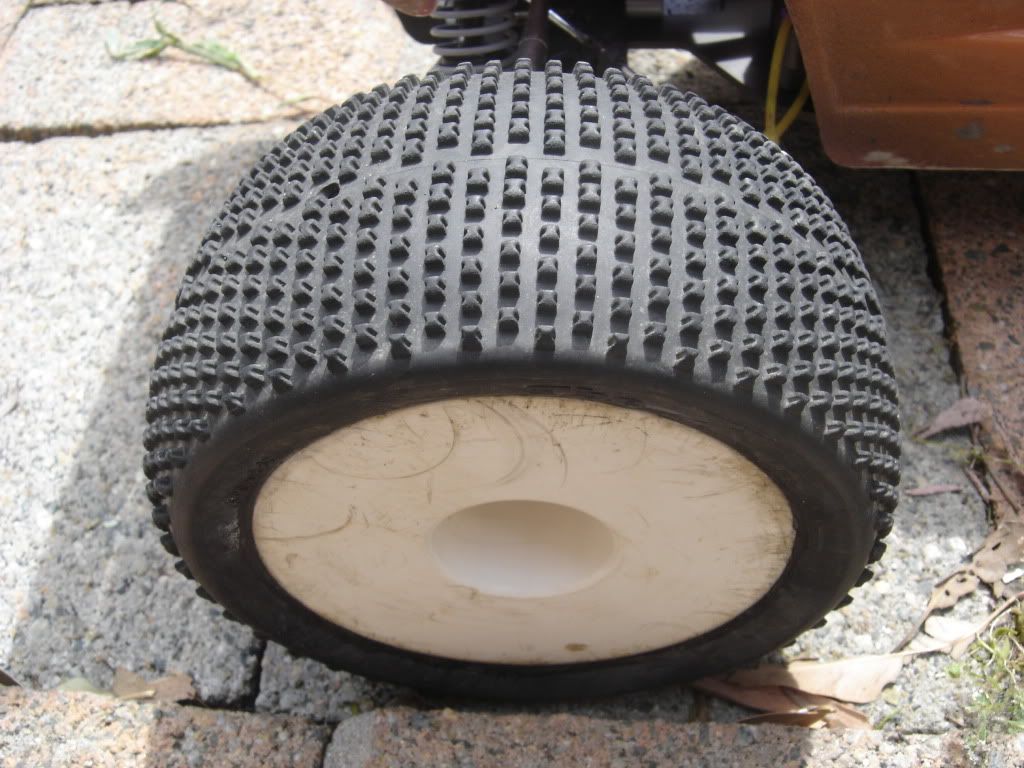 ---
Last edited by seanyboyrulz; 12-24-2010 at

03:29 AM

.
12-23-2010, 02:55 AM
Tech Regular
---
BUMP
12-23-2010, 04:43 AM
Tech Fanatic
Join Date: Mar 2010
Location: Sydney
Posts: 928
---
bump for a great guy
sean is meticulous about his rc gear, its always cleaned / inspected and cleaned again.
he offered to clean my truggy because he couldn't stand how dirty it was
---
Last edited by kai888; 12-23-2010 at

05:23 AM

.
12-24-2010, 03:29 AM
Tech Regular
---
12-25-2010, 07:28 AM
Tech Regular
---
BUMP
12-26-2010, 06:46 AM
Tech Regular
---
ON HOLD
03-17-2011, 09:41 AM
Tech Apprentice
Join Date: Jan 2011
Location: Wollongong AUS
Posts: 57
---
hey mate is this still for sale
Currently Active Users Viewing This Thread: 1
(0 members and 1 guests)
Posting Rules
You may not post new threads
You may not post replies
You may not post attachments
You may not edit your posts
---
HTML code is Off
---