TQ RC Racing in Chico... Road-trip!!!
04-10-2019, 02:13 PM
---
We will have 2019 TQ Carpet Championship Summer Series Round 1 on this Sunday, April 14th.
Raffle prizes from Gravity, Motiv and VBC Racing will be ready for all the racers.
Track will be open at 8am, race will start at 10am, see you guys all at TQ !!
https://www.tqrcracing.com/race/race...asp?race_no=43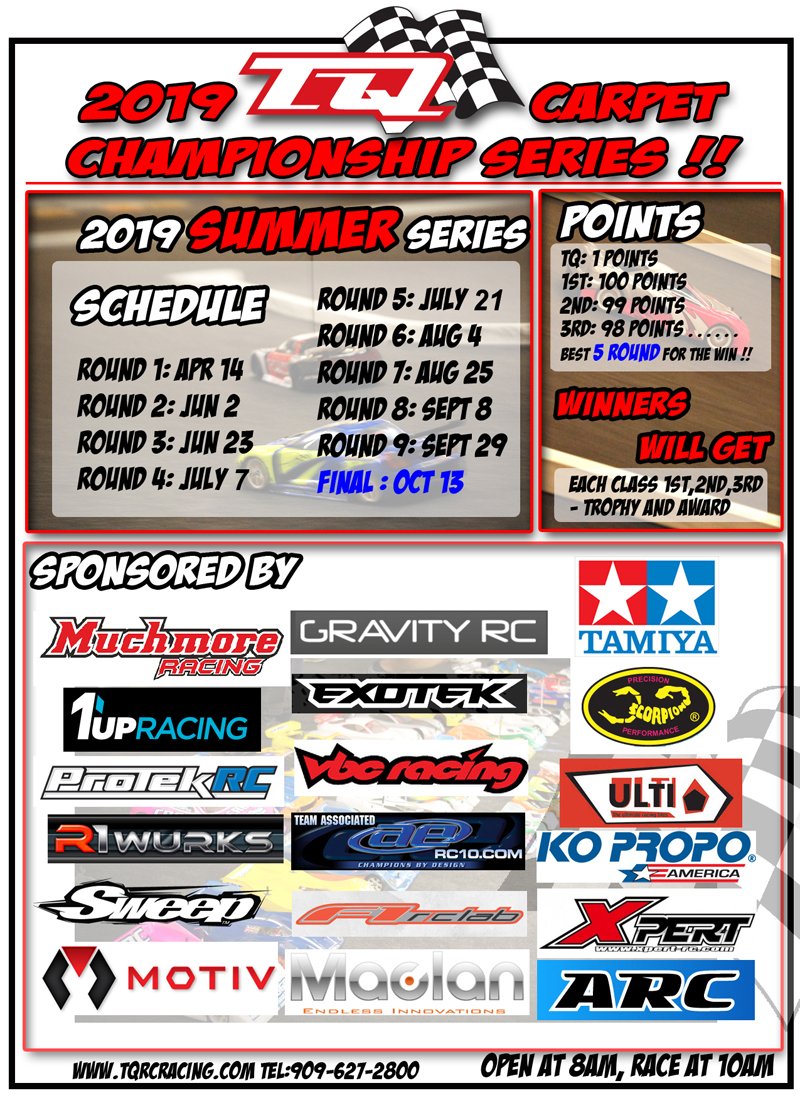 04-14-2019, 05:20 PM
---
Thank you all for coming and racing at TQ today !!
We had 30 racers and 40 entries today.
Click Here to see the race results.
Click Here to see the point standings.
Videos will be up tonight,
https://www.youtube.com/tqrcracing
Click here to see the pictures.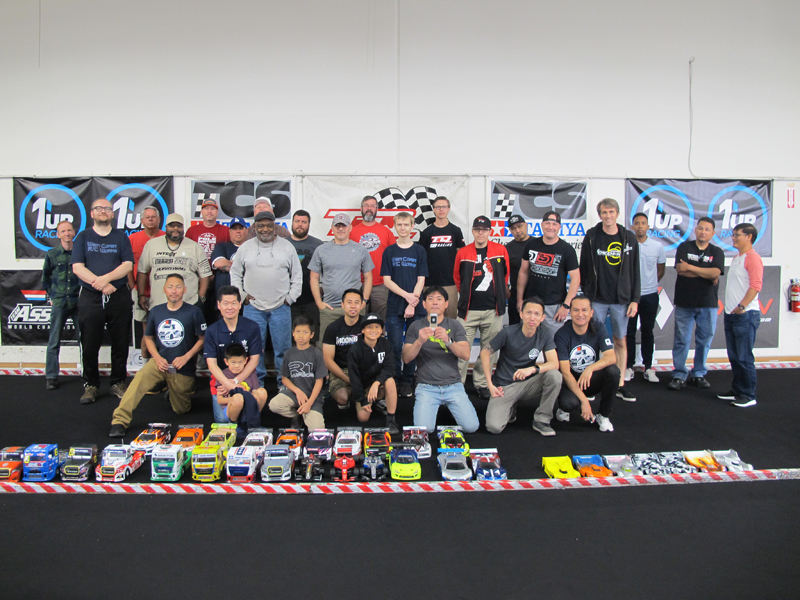 Raffle Winner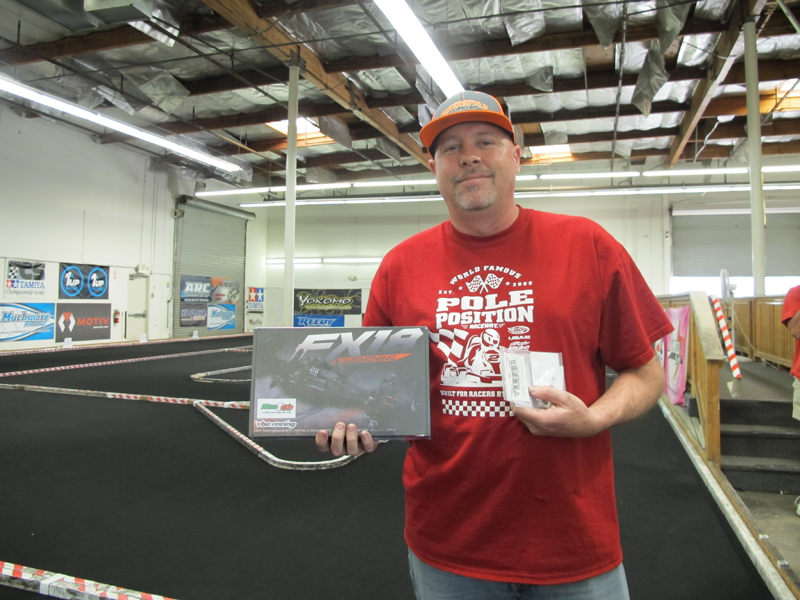 04-18-2019, 11:14 AM
Tech Apprentice
Join Date: Aug 2015
Posts: 55
---
Next time you guys make over to TQ, I'll run 1/12 13.5 (no more 17.5) or maybe this:
Currently Active Users Viewing This Thread: 1
(0 members and 1 guests)
Posting Rules
You may not post new threads
You may not post replies
You may not post attachments
You may not edit your posts
---
HTML code is Off
---