Arizona RC Swap Meet
04-12-2015, 10:50 PM
Tech Rookie
Join Date: Mar 2014
Location: Phoenix, AZ
Posts: 9
Still for sale
---
Originally Posted by
Rmarin13
Airtronics 94780 for throttle. Savox 1268 servo for throttle/brake. Torque @6.0V: 208 oz-in. (13 kg-cm) @7.4V: 347oz-in. (26 kg-cm) Speed: @6.0V: 0.13sec/60° ,@7.4V: 0.11sec/60°. Werks b5 engine. No pipe or clutch. 1 Lipo receiver battery and 3 nihms. Mugen bump box with Lipo battery. A few novarossi, os, and werks turbo plugs.

$40 2 sets of tires- jconcept a hybrids and protracted turbotrax
$70 for Airtronics 94780
$50 for savox 1268
$95 for werks b5
$60 for mugen bump box with Lipo.
$10 each for receiver nihms
$20 for Lipo receiver
$10 carbon steering rack for mbx7 buggy or truggy
$10 carbon steering uprights for mbx7 buggy or truggy

or take it all $300
for text me for pics. ��6026283793.��
Still for sale. Price drop.
---
Last edited by Rmarin13; 04-13-2015 at

11:24 PM

.
04-17-2015, 03:00 PM
Tech Adept
Join Date: Nov 2014
Location: Tucson, AZ
Posts: 166
TLR 22 2.0
---
---
Last edited by randommind; 04-18-2015 at

08:06 AM

.
04-18-2015, 03:57 PM
Tech Regular
Join Date: Jul 2013
Location: Mesa, AZ
Posts: 338
---
Originally Posted by
linkless
With the prospect of racing once or twice a year, it's probably time to thin out my collection of on-road cars. I have the following cars for sale, please contact me for additional information/pictures:

CRC WGT car, Standard rear pod with 235mm kit/body and standard WGT body - $150

Schumacher Mi5, several spares/tuning parts - $225
Schumacher Mi5, several spares/tuning parts - $225

The above cars are rollers but I do have plenty of electronics here if you want a RTR car.

Electronics for sale, all in excellent condition though most ESC's have no wires and motors never run above 140 unless noted:

Tekin RS Spec - $75
Tekin RS Spec - $75
Hobbywing 1S - $70
Speed Passion 2.1EX - $70
Tekin Gen II 17.5 - $40
Tekin Gen II 17.5 - $40
Tekin Gen II 17.5 - $40
Schuur Speed 13.5 - $40
Novak Ballistic 10.5 - $30
Novak Ballistic 8.5 - $30
Novak Ballistic 7.5 - free with any other purchase. I bought it new but it never seemed to make much power and ran very hot.

On-Road Tools:

Hudy Automatic Tire truer with multiple arbours (12th scale, WGT, TC as well as 1/8th scale) - $300
Trinity TC Tire Warmers - $50

I also have quite a bit of 12th scale and TC tires for carpet.
John: Do you still have the MI5 for sale? The Hobbywing ESC?
I can come down to Tucson if you do?
04-18-2015, 04:54 PM
Tech Addict
Join Date: Sep 2010
Location: Aurora, CO
Posts: 745
Mugen MBX7, Receiver Ready $550
---
Mugen MBX7, bought new and has been to the Sports Park track probably 3 times. Futaba BLS351 servos, KO Electronic Switch, Many sets of tires, ProMatch LIFE battery, Picco engine (Drake edition, probably 2.5 gallons excellent compression and usually around 10-11 minutes run time), starter box, glow igniter, Bitty Designs Prepainted body (new not run yet), new Bitty Wind, new MBX7R body unpainted and Bitty Force body unpainted. A few tuning items and all parts that came in kit included. Pretty much add your receiver and race.
04-18-2015, 04:57 PM
Tech Addict
Join Date: Sep 2010
Location: Aurora, CO
Posts: 745
Schumacher Kat K1 Aero
---
Pretty much every option part available installed or included. Plenty of tires mounted as well as unmounted Silver compound Sweeps and wheels and closed cell foams. Car was run in 13.5 at Cactus last year (outdoor) and a few local races at W3 and once at Hobbytown Tucson. Full set of spares included with exception of rear arms since they are shared with the Cougar KF that I am probably keeping. Also includes AeroModel Saddle pack battery.

$250 for everything.
04-18-2015, 05:42 PM
Tech Adept
Join Date: Apr 2015
Posts: 142
arizona rc swap meet
---
Hi, does anyone know of any actual rc swap meets in arizona worth going to? There have been several different ones here in tucson but they are primarily aimed at and attended by airplane groups rather than car/trucks/buggies. thanks guys. ( if there is a truly decent one in the general phoenix area i would attend)
04-18-2015, 07:30 PM
Tech Fanatic
Join Date: Sep 2006
Location: Phoenix
Posts: 987
BRAND NEW B5M!!!!
---
BUILT B5M, NEVER RAN. ALL THE Factory alum options!
$350 obo
rctech wont let me upload pics but I can text them to you.
04-19-2015, 07:29 AM
Tech Adept
Join Date: Apr 2015
Posts: 142
rc10 gold pan and worlds
---
I have quite a collection of gold pan buggies, gold pan sprint car conversion, several extra chassis, trannies (6 gear and stealth) etc. Also a rc10 worlds car buggie with composite craft chassis and black rpm arms titanium bits etc. Pm me a number or request and I'll let you know if I have what you're looking for. Thanks, Peter. I'm in Tucson
04-19-2015, 01:19 PM
Tech Master
Join Date: May 2012
Location: Mesa AZ
Posts: 1,312
CRC BA 3.0
---
I am selling one of my CRC battle axe 3.0s ready to race. Has been running in IROC class at Hobbytown Gilbert. Made the A main every week with this car. Will come ready to race as a IROC or a 2s NASTRUCK with the hobbywing 21.5 motor and ESC, savox mini servo, smc 2 cell lipo, and a used body. Just add radio system and go racing. $300
Pm or text for pics and info.520-431-4075
04-21-2015, 02:08 AM
Tech Addict
Join Date: Feb 2013
Location: Tolleson Az
Posts: 739
---
Motor
$60- Newer Reedy Sonic 17.5
$50- Reedy Sonic17.5
$45- Tekin Gen2 17.5
Lipo
$30- each
602 635 8326 text anytime
04-22-2015, 03:45 PM
Tech Addict
Join Date: Jan 2014
Location: AZ, USA
Posts: 505
Spektrum DX3C w/ 2 sr301 receivers + Spektrum hard case
---
The new radio is here and installed so there is no need for this set up any longer.
It has a few light scratches but the transmitter and both receivers are working as designed, although 1 receiver case is cracked it's still intact and functioning.
Comes with a foam lined Spektrum transmitter case w/ DX3C foam insert. The case also has some light marks on it.
SPEKTRUM DX3C transmitter, 2 SR301 receivers w/ case and owners manual: $125
Local pick-up only.
PM or Email through RC Tech, thanks for looking.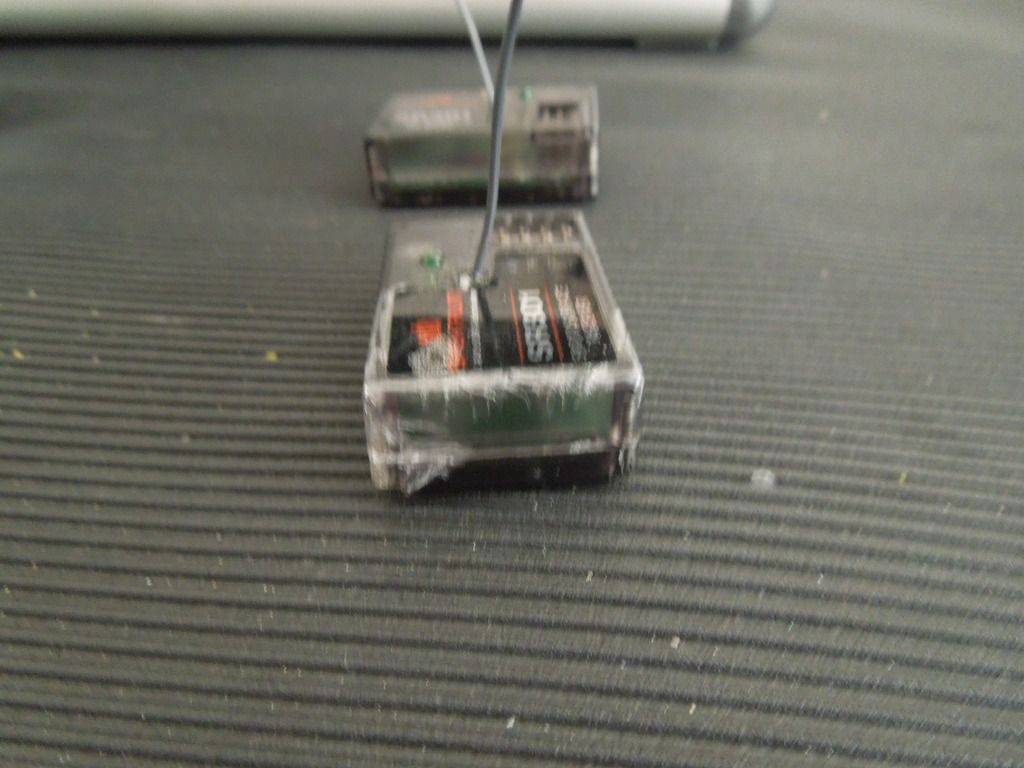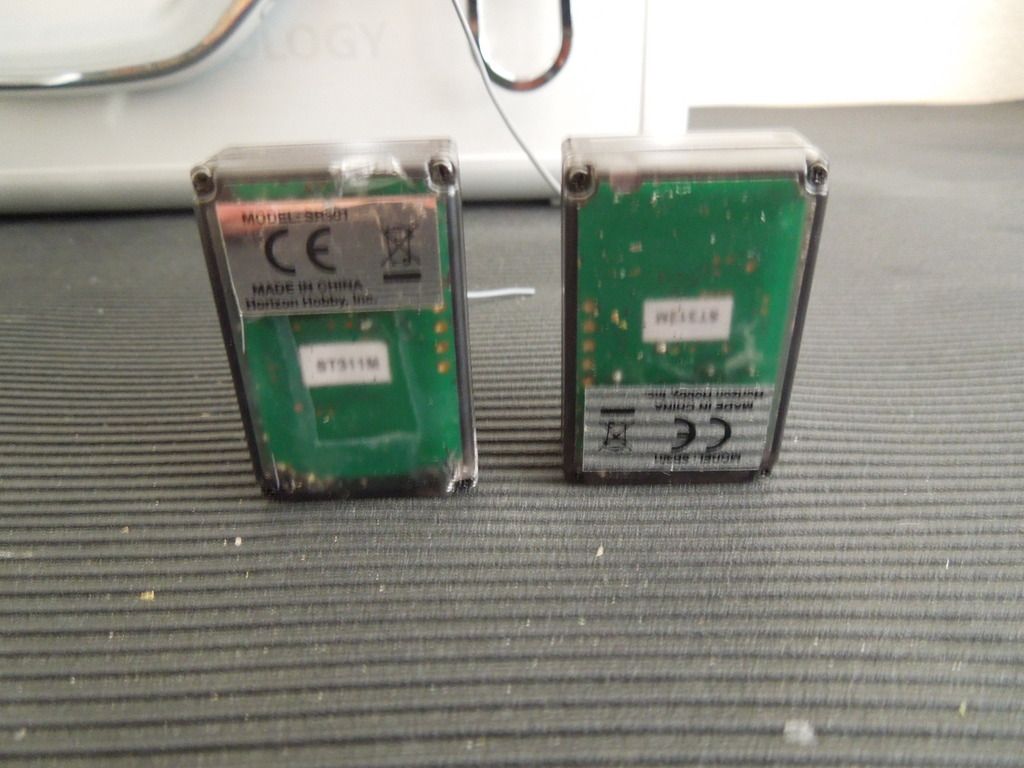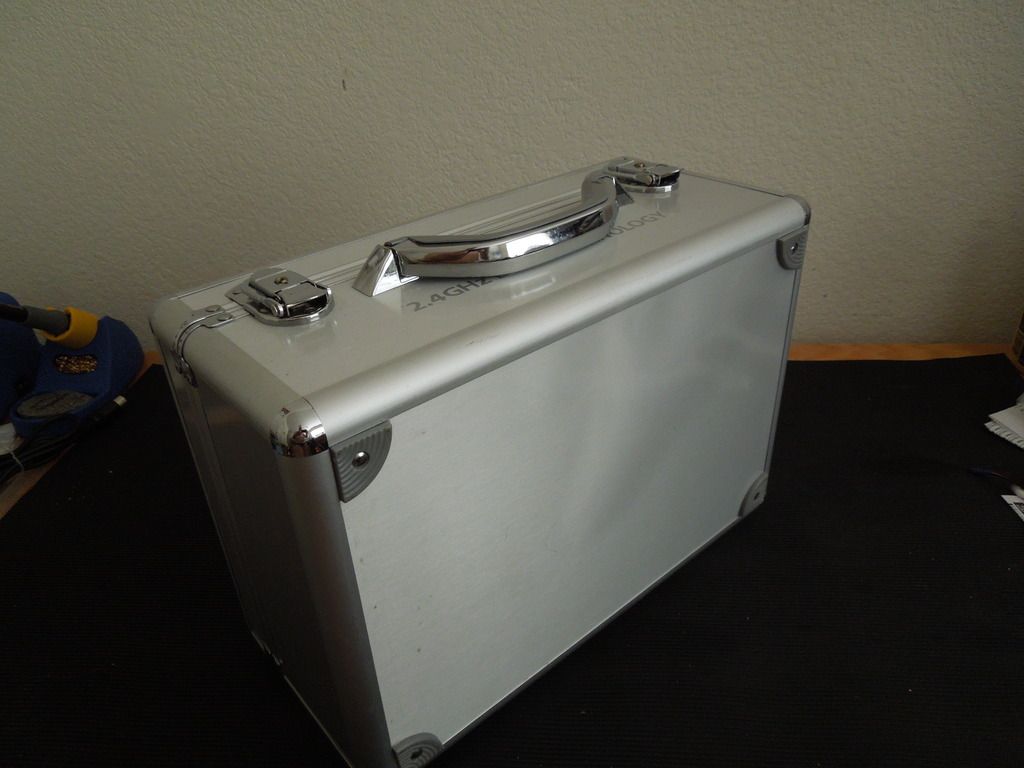 ---
Last edited by OttoKrosse; 04-23-2015 at

06:16 AM

.
04-22-2015, 06:00 PM
Tech Initiate
Join Date: Nov 2014
Posts: 24
---
Losi 22, practically 2.0 what you get :
Buggy with almost all 2.0 except the shocks, but they do however have x rings installed in them, has all 2.0 hubs and arms and carriers, TLR bell crank system, MIP pucks, diff just rebuilt very fresh, Jconcepts titanium axels, all on a losi -2.5 Chassis. Trinity D4 17.5 with 12.5 high torque rotor, hobby wing justock esc and program card, savox 1257 high speed servo, three IP hard case lipos with plenty of life in them run strong, two bodies 1 tlr cab forward body, 1 Jconcepts finisher body. Will include 3 full sets of tires/wheels as follows
- one set of proline ions sanded down super soft, proline blue insert
-one set of Panther slicks with orange insert clay compound
-one set of proline primes with blue insert super soft
-one rear set of proline ions full tread super soft blue insert
*disclaimer* The buggy is currently running a custom shorty sideways configuration, works SUPER well in my opinion, using a jconcepts monroe battery hold down and cut side pods, works like a charm and no need to cut chassis
, i will include a brand new set of side guards and original battery hold down so you can switch it back to in-line if you choose to do so.
Do not own a computer, very hard to deal with tiny pic and inserting photos, feel free to text me for many detailed photos of buggy and sorts @ 864-541-6763
Price is $400 firm
No trades
04-25-2015, 03:53 PM
Tech Fanatic
Join Date: Mar 2015
Posts: 794
orion vortex Pro Stock 13.5
---
selling my Orion motor the motor works flawlessly but they can has some scratches on it will send pics upon request sold on cl
---
Last edited by rannblod; 04-28-2015 at

04:12 PM

.
04-26-2015, 11:58 AM
Tech Regular
Join Date: Jan 2004
Location: Phoenix, AZ
Posts: 344
---
Does anyone have a Reedy Mach 2 13.5 they'd want to sell?
04-26-2015, 12:07 PM
Tech Addict
Join Date: Jan 2014
Location: AZ, USA
Posts: 505