Arizona RC Swap Meet
04-22-2014, 10:37 PM
---
Okay guys, i need a very cheap lying around but working brushed setup or brushless setup. And also 1 lipo battery with charger. Nothing fancy just a setup to get my car going. If you have something for cheap message me and we can work something out.
04-24-2014, 08:13 AM
---
04-24-2014, 11:39 AM
Tech Adept
Join Date: May 2012
Posts: 143
---
Originally Posted by
low~n~blu
I am selling a 1/12 TOPCAR. This car is setup up ready to go! It will come with everything needed except a radio and receiver. Tire sauce, extra tires, parts and bodies with be included. The car currently has a losi motor and ESC in it but thats about all I know about it. This used to be a local hobby shop owners car and no expense was spared on it. My first time ever racing this car I was only a second off the leader, it is that dialed. I just don't have the time to race any more so I need to clear out some of the toys. I live in the chandler area and would like a local deal. To avoid the back and forth about the price I am just throwing out my price on the car, $200.00. PM me and we can go from there.
Thanks!
Ryan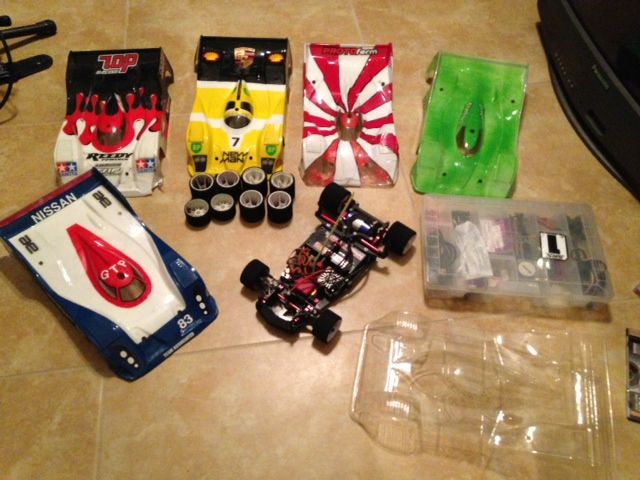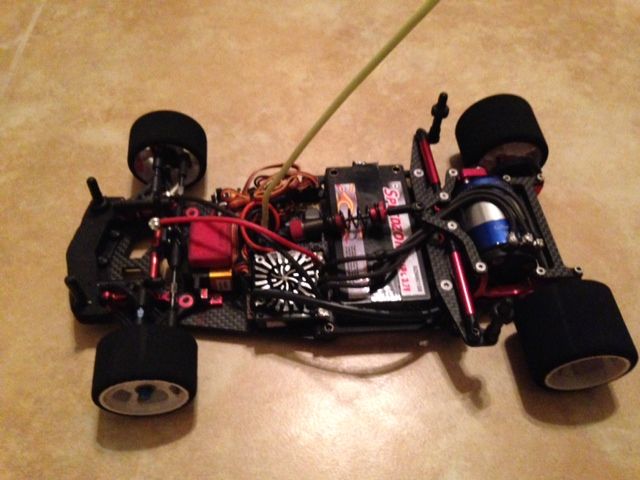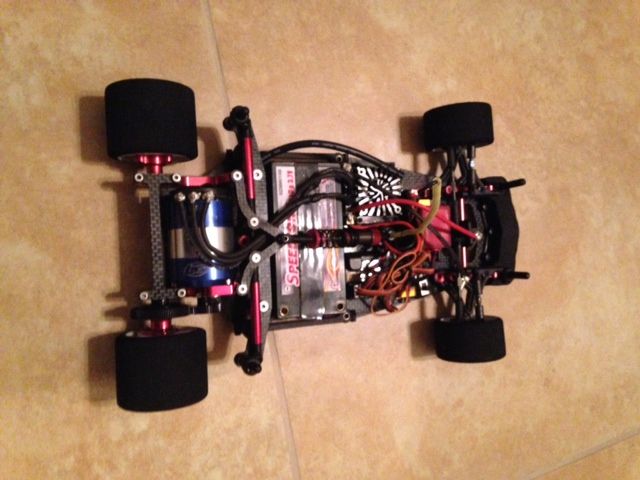 Still have this awesome car! Just don't have the time for it anymore. PM me. Thanks!
04-26-2014, 01:55 AM
Tech Addict
Join Date: Feb 2013
Location: Tolleson Az
Posts: 739
---
WTB: FUTABA RECEIVER S-FHSS R2104GF OR R203GF
04-26-2014, 02:34 AM
---
Redcat Volcano EPX brushed for sale. Make an offer. Runs perfect. RTR. New motor and esc.

Also have a Dell XPS laptop m1710 willing to trade for a 1/10 scale crawler only.
04-26-2014, 08:30 AM
Tech Addict
Join Date: Mar 2014
Location: Maricopa, Az
Posts: 702
04-28-2014, 07:24 AM
Tech Fanatic
Join Date: Mar 2008
Posts: 820
---
WTB high amp battery charger. Looking to charge at least 20 amps
04-28-2014, 10:41 AM
Tech Initiate
Join Date: Jun 2012
Posts: 46
---
Selling my B4.2 roller $140
Only run about 5 race days out at w3
Has avid top shaft and 2-3 sets of spare sets of front arms

Also have a thunder power 17.5 never over 150. - $40

Call or text 480-296-8575
04-28-2014, 04:21 PM
Tech Addict
Join Date: Jan 2010
Location: Glendale,AZ
Posts: 710
---
Calling all B5 drivers!!!!! I'm in need of a ball up for my turnbuckle up front. none steering. I'm racing Wednesday at W3 and can't find any
04-28-2014, 08:44 PM
Suspended
Join Date: Aug 2010
Posts: 1,990
04-29-2014, 02:37 AM
04-29-2014, 07:28 PM
Tech Master
Join Date: May 2012
Location: Mesa AZ
Posts: 1,312
Spektrum dx3r pro
---
I am selling my spektrum dx3r pro with aluminum spektrum case.
$175 without receiver or $200 with receiver.
Pm or text 520-431-4075
Local only
04-29-2014, 10:05 PM
Tech Rookie
Join Date: Dec 2013
Location: Arizona
Posts: 1
Radio post ts401 w/ 3 receivers
---
there is a radiopost ts401 radio w/ 3 receivers for $150 down at w3. if anyone is interested. go take a look at it, it is in great condition.
04-29-2014, 10:57 PM