Arizona RC Swap Meet
11-09-2010, 03:47 PM
Tech Initiate
Join Date: Apr 2010
Posts: 30
11-09-2010, 04:25 PM
---
I have these at my store:
http://99dfs.com/homeoffice/officechairs.html
#4927 is a small kids desk chair. we sell it for $29 but I can cut you a deal. $28.99
11-10-2010, 01:07 PM
Tech Regular
Join Date: Jan 2005
Location: Tempe, Arizona
Posts: 484
---
B4.1 untouched since Fear Farm KBRL race, about 2 months old $150.00. I also have some batteries, esc's, servo's and motors for sale.
11-11-2010, 11:34 AM
Tech Master
Join Date: Aug 2007
Location: Surprise, AZ
Posts: 1,503
11-14-2010, 11:07 AM
Tech Regular
Join Date: Nov 2010
Location: Glendale, AZ
Posts: 403
Non RC related For Sale
---
Hey all, I have for sale a MOOTS titanium frame mountain bike for sale. It is a 26" er with 19" frame. This is a VERY highend hand made framed bike. It's a 2005 model and is still a current frame. New this bike was $6000 I am selling it for $2000 firm. I had it appraised for resale between $2500-3000. PM if interested. Thanks
11-14-2010, 06:55 PM
Tech Regular
Join Date: Oct 2010
Location: A.J.
Posts: 394
11-17-2010, 02:11 PM
Tech Regular
Join Date: May 2006
Location: AZ
Posts: 475
---
Hotmods Novarossi P5x: Got this motor in trade and with my current sponsor i wont be able to run this motor. the motor is in good condition, The previous owner said it has a couple gallon on it. I put a clutch on to check everything and its smooth and has good compression n pinch left. The motor will come with the go pipe 0801. Previous owner ran Byron 30% fuel through it. I am looking to get 150 shipped for the combo.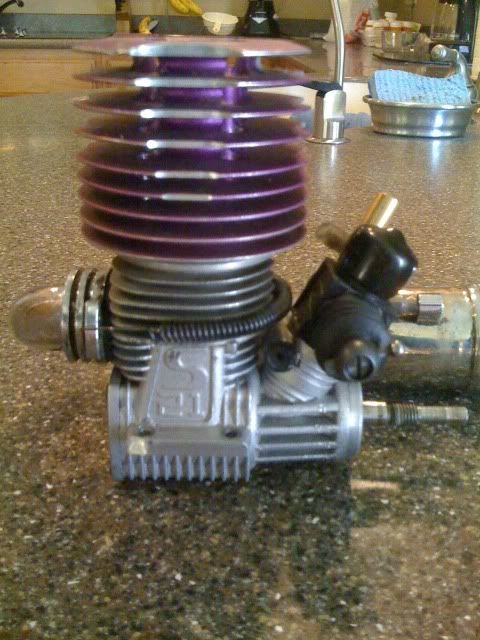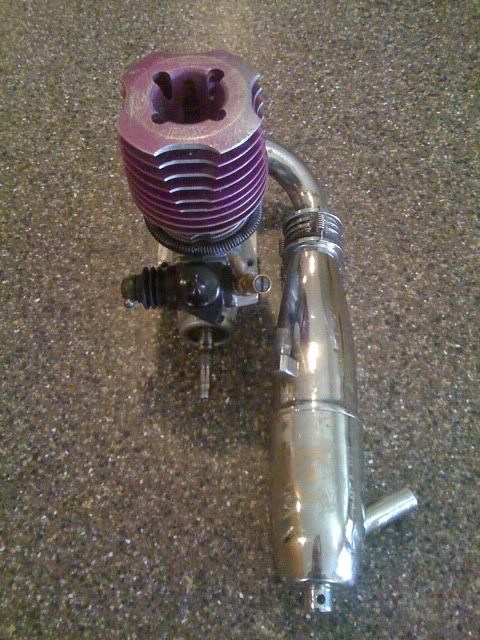 Ofna 053 and Orion 2066 Pipe. looking to get 40 shipped for each. oppen to reasonable offers as well.
11-17-2010, 04:16 PM
Tech Master
Join Date: Aug 2010
Location: KCMO
Posts: 1,442
---
Anyone want to trade me a RC8 for a Losi 8? The car is in great shape and is super clean.
11-24-2010, 02:58 PM
Tech Addict
Join Date: Nov 2005
Location: On your mama's couch
Posts: 625
---
Im looking for a b4.1 or a t4.1 or maybe even a kitty cat, let me know what you have. Looking to get one a.s.a.p
11-28-2010, 01:32 PM
Tech Regular
Join Date: Nov 2010
Location: Glendale, AZ
Posts: 403
Swingset wanted
---
Hey everyone, I am looking for a swingset for my boys. If anyone knows of any good deals on either new or used please PM me. Thanks, Roy
12-04-2010, 10:30 AM
Tech Rookie
Join Date: Dec 2010
Posts: 1
---
I was referred to this site,

3.3 Extended Chassis: I only completed the 3rd brake in procedure via traxxas steps and now I don't have time to play around with it anymore. Basically brand new.
comes with a set of BigJoe wheels and tires just installed but never ran with truck yet I was planning on using them after I brake it in. Adapters for BigJoe wheels, and Integy front and rear alum. skid plates, rubber tires for the wheelie bar.

Complete with everything thats comes inside the box $450

_______________________________

2.5 used works fine could use a tune but runs fine. Comes with a roll cage, body is banged up a bit, Big bore Shocks and custom spring rates which is perfect in my opinion.

Complete with box and almost all the stuff that came with it might be missing a few extra items $200


_______________________________

or buy both for $600 if you know about these you would know I have spent a lot more money in these.


______________________

Also have a brand new infrared thermometer $20

1qt of traxxas fuel 20% nitro $10

Almost new ProphetSport Charger $30

__________

or if you buy all of these $650
12-05-2010, 12:20 PM
Tech Master
Join Date: Sep 2008
Location: Surprise, AZ
Posts: 1,061
SC10 and FT B4
---
Hey guys. I picked up some new cars so I'm selling my used ones. SC10 was RTR, has RPM bumpers and rod ends. Also has cvd's, and ball diff. It's a great truck. Just add your electronics and your ready to race. Looking for $150

Will also be selling factory team B4 as soon as b4.1 comes in. Selling as roller. No body with this one. $100
12-05-2010, 03:41 PM
Tech Addict
Join Date: Jul 2009
Location: San Tan Valley, Az
Posts: 557
SC8E
---
Selling my SC8E roller. Will sell with a tekin T8 2000KV motor will also have misc RC8 parts to go with it. Asking $350 obo

Casey
---
Last edited by flyntrd; 12-08-2010 at

09:02 PM

.
12-05-2010, 04:49 PM
Tech Initiate
Join Date: Dec 2010
Location: tucson az
Posts: 27
nitro buggy
---
hey guys,i have a kyosho inferno 7.5 nitro,has a dynamite .21 motor that has 3 tanks through it.it is rtr.asking 225 or trade for a short course truck electric or roller.my email is
[email protected]
,here or email i can be reached at.thankyou Joey
12-05-2010, 06:32 PM
Tech Master
Join Date: Aug 2007
Location: Surprise, AZ
Posts: 1,503
---
..Sold
---
Last edited by nta01; 12-13-2010 at

03:35 PM

.